This is a sponsored post written by me on behalf of Iris by Lowe's. However all opinions are my own.
We lived in one of the safest cities in California…number 3 on the list, to be exact. I knew neighbors who didn't lock their front doors, an enigma coming from the girl who spent most of her life in Los Angeles. And while the LA in this girl never eased up on her vigilance, it caught me off guard when I learned that my neighbor across the street had her computer stolen from her home in the middle of the day.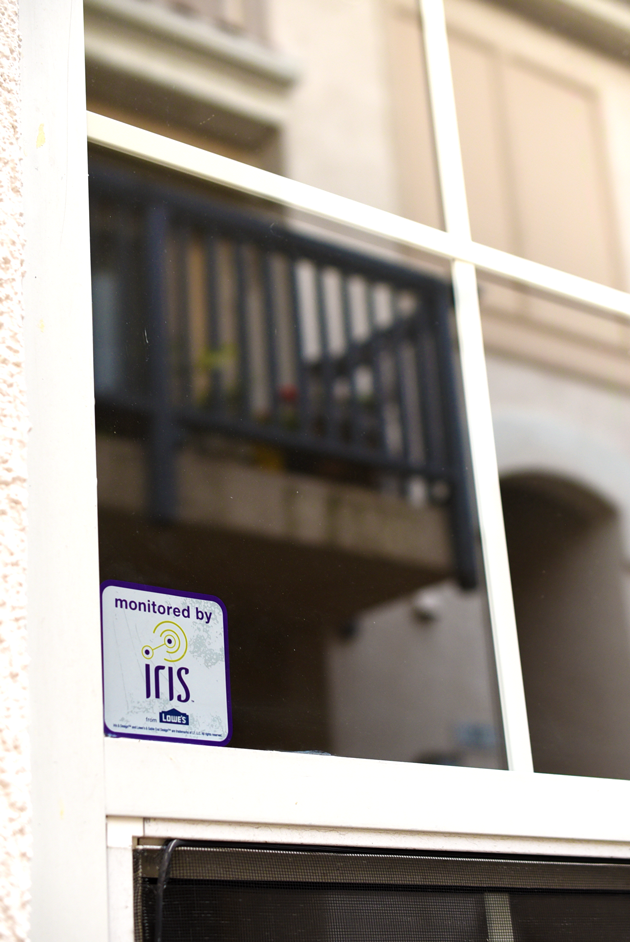 The irony of working from home is that very often, I'm away from home meeting with clients or shuttling my kids between soccer practice and scouts. Some nights we are home later than I would prefer and the uneasiness of walking into an empty home at night never subsides.  Between my travels for work and our family's school and activity schedules, I realize that we spend a significant amount of time away from home. It was time to start thinking about a home security system, if nothing more than for peace of mind.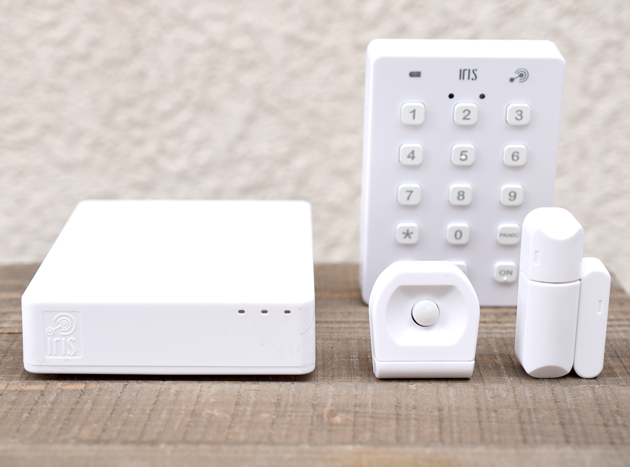 A quick Google search for home security systems can feel overwhelming. I remember thinking, do I want a professional system or can I go with something more affordable and customizable? Smart home integration was also a key factor in my decision-making, since I like to manage all of my tech with my phone. When I was introduced to Iris by Lowe's, I was intrigued. This smart home system is highly customizable and easy to set up. Their free Iris app gives you access to all of your connected devices, so that you can turn lights on and off, receive alerts from intruder alarms, turn on/off sprinkler systems, and more. Iris by Lowe's also offers the largest selection of connected devices I've seen.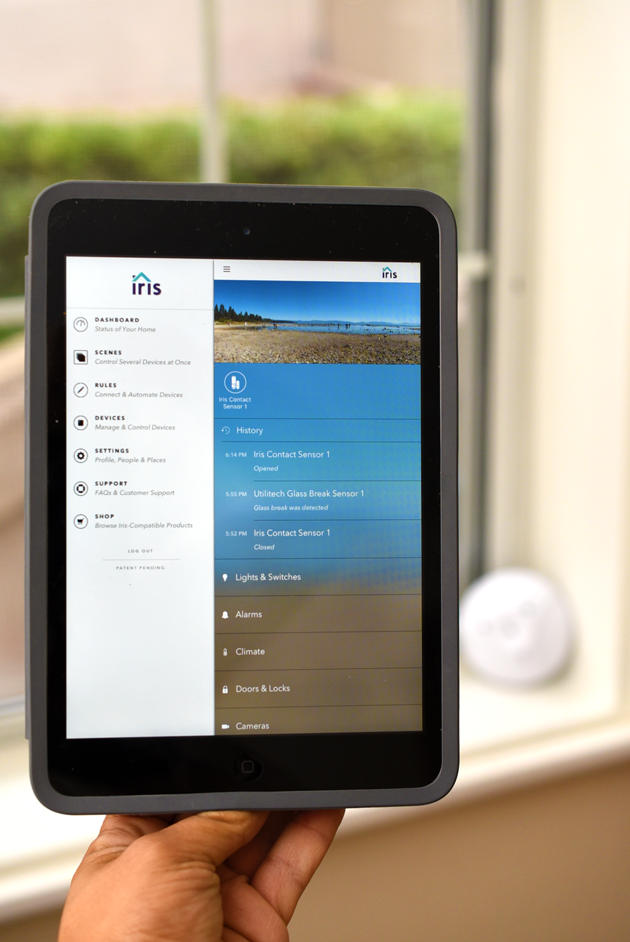 Thanks to Lowe's, I received the Smart Hub, the Security Pack and the Utilitech Glass Break Sensor. The trio is the best option for DIY home security and will cost approximately $210. In order to set up Iris by Lowe's, you'll need to download the free app. Through the app, you will walk through the set-up process (it should be noted that you will need an internet connection to set the system up).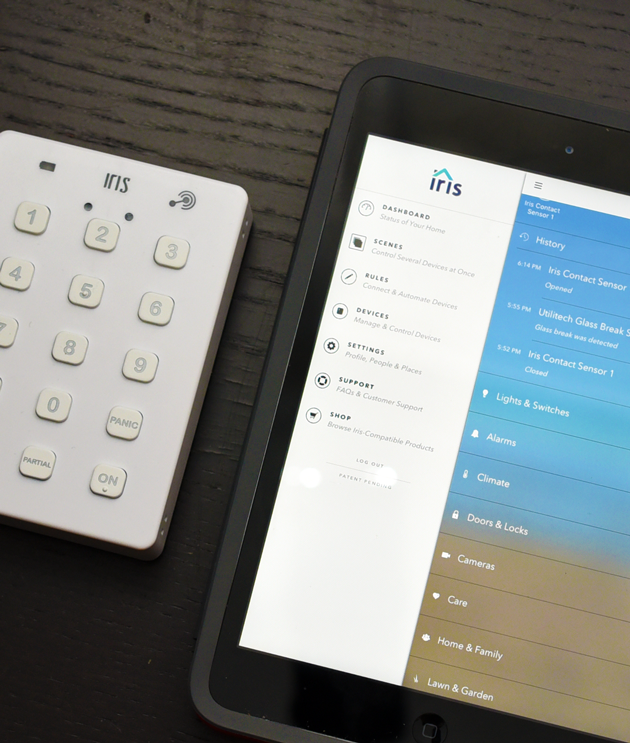 The set-up is intuitive and takes just a few minutes. After the app recognizes the hub, you can begin connecting any additional devices (I connected the contact sensors and keypad included in the Security Pack along with the Glass Break Sensor). For reference, I placed the sensors on each of my doors and a motion sensor halfway up my stairway. The system (sensors) can then be armed via the keypad or the app.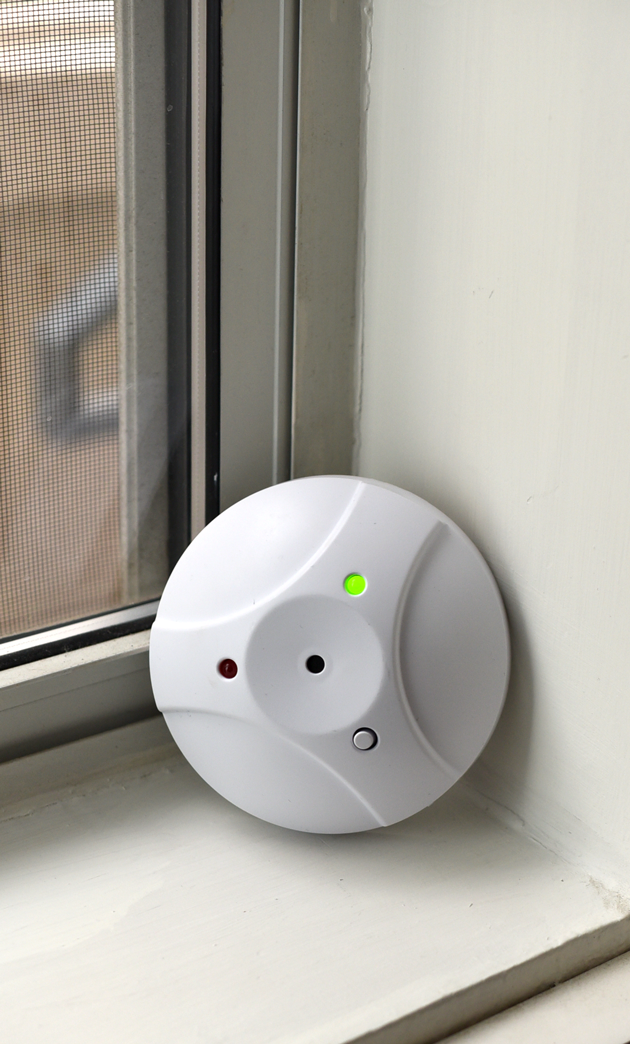 Iris by Lowe's is ingenious, raising the bar when it comes to the connected home. In addition to the Security Pack, you can continue to expand your connected home with wi-fi enabled thermostats, garage openers, heaters, video cameras, smart switches, smoke/carbon monoxide detectors and much more. Iris works with over 100 smart devices and grows with your home as your family grows. Add and remove devices determined by your lifestyle and your needs.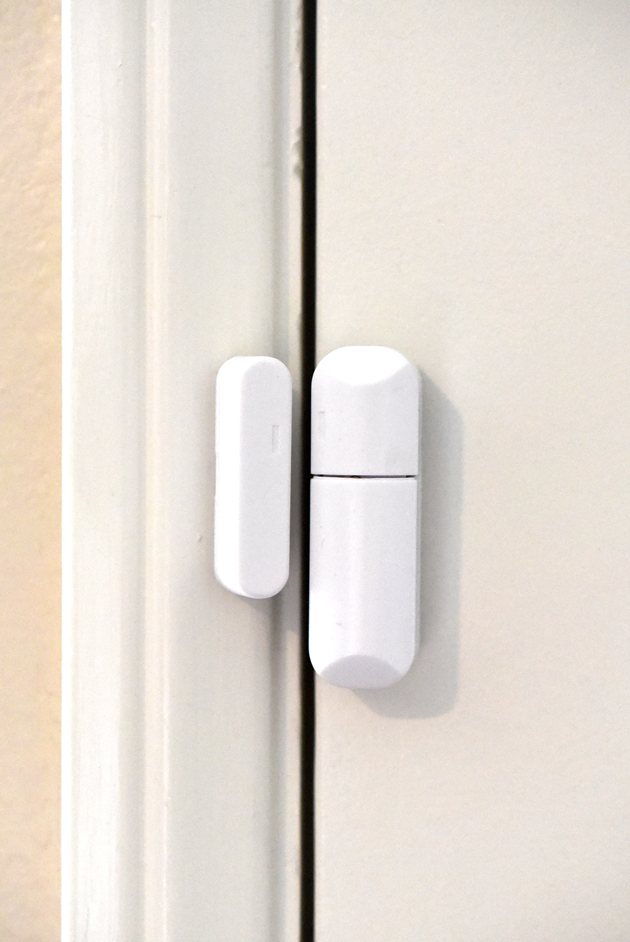 A unique feature of Iris by Lowe's is the ability to customize your smart devices. Using the Iris app, you can automate events such as programming the lights to turn on when you walk into a room. And without a contract, you can ensure you are receiving the best value in home security systems.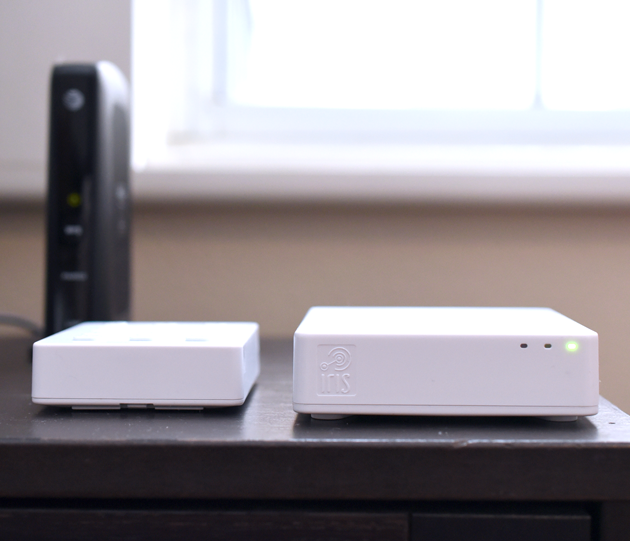 Do you want to try Iris by Lowe's? From May 30th, 2017 through June 29th, 2017, you can save 10% on Iris starter packs and smart hubs using the code MYIRISSECURITY. Be sure to visit Lowe's to determine which products are available with this promotion.
This is a sponsored post written by me on behalf of Iris by Lowe's.