No compensation was received for this post. I was invited on a press trip which helped facilitate the writing of this post.
This post contains spoilers.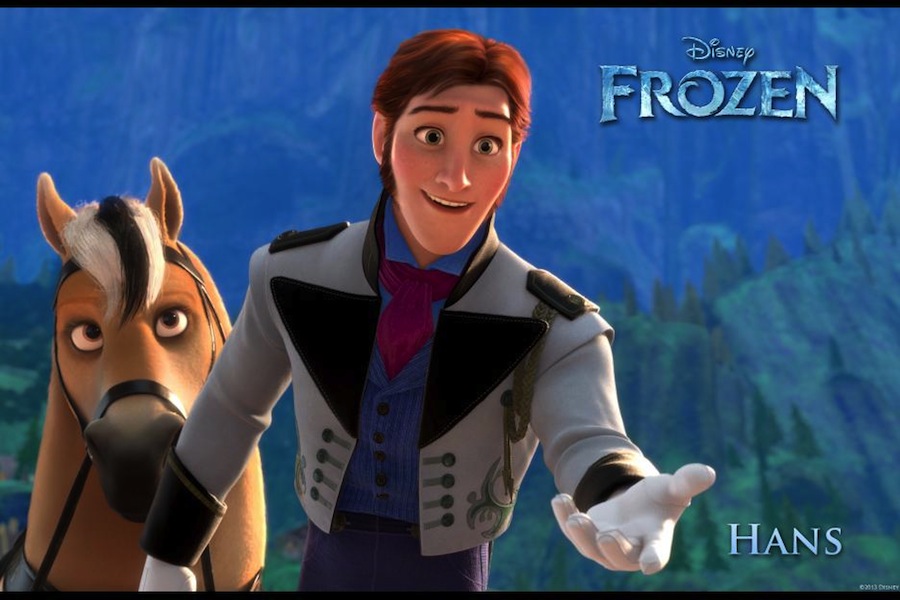 When I sat down to watch Disney's latest 3D-animated film Frozen, I had purposely shielded myself from reading too much about the film because I had heard that there is an unexpected twist in the plot.  If you've seen even the trailers, than you likely know that this isn't your traditional Disney fairytale.  Princess Anna is adventurous and caring but sometimes lacks the prim and proper graces of her royal upbringing. And her "prince" is debonair and persuasive…their romance hasty and rather impulsive.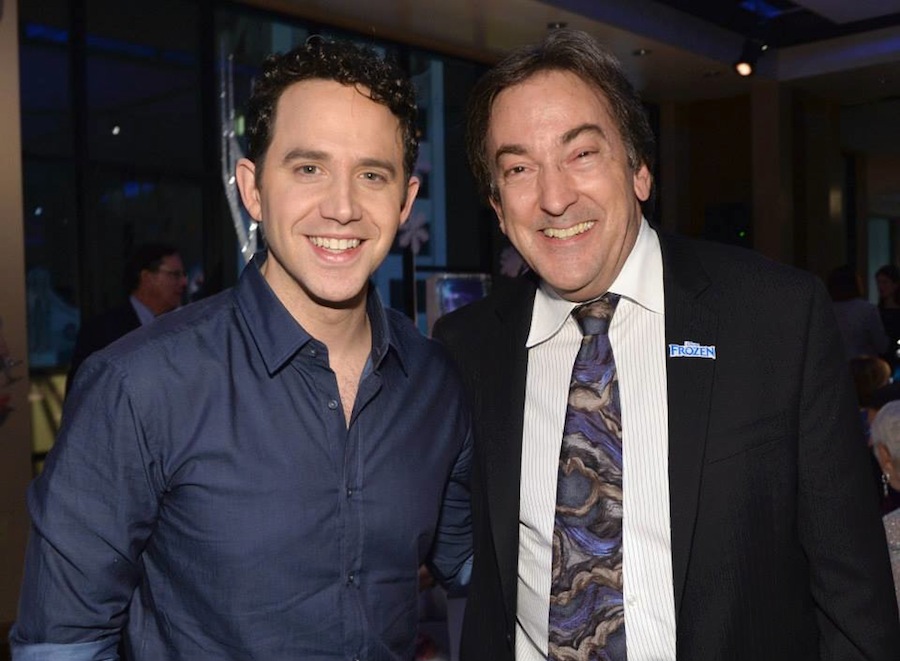 During my time in LA, we sat down for an interview with Santino Fontana to talk about his role as Prince Hans in the film.  Fontana, who is currently starring as Prince Topher in Rodgers & Hammerstein's Cinderella on Broadway, recalled his early fondness for acting, although he didn't necessarily think as a preschooler that he wanted to be an actor. "I forced my family to do a Thanksgiving play in our garage, and I was the turkey in pre-school."  But as any other well-rounded child, Fontana played baseball and recalls how much he enjoyed the sport.  Ultimately, it was his passion for bringing people together and telling a story that united them, that fueled his success.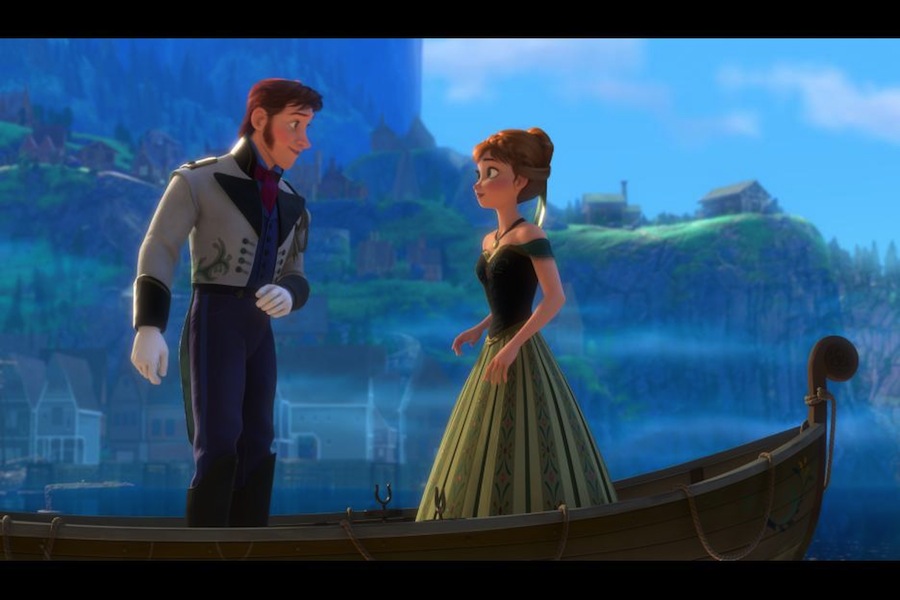 We first meet Prince Hans when he comes to the Arendelle for Princess Elsa's coronation. The prince "bumps" into Princess Anna and it's kismet…they're awkward and share the feeling of being isolated and invisible. Plus…they finish each other's sandwiches…how could this not be serendipity? After a very short courtship, the Prince proposes and Anna accepts.  Their whirlwind romance should have revealed the Prince's dark, ulterior motives…but I was totally immersed in the beauty of the film and it's unique story that I missed this very important scene. "If you go back and watch, I think you would start putting pieces together…although we didn't want anyone to know a second before it happened (Fontana)." Interestingly enough, I learned that the song performed during this scene, titled Love Is An Open Door, is the Prince's villain song, disguised as a love song. If you watch the film and find that you missed it, then the filmmakers were successful in putting you, the audience, in the place of the protagonist (Princess Anna), seeing her world as she sees it.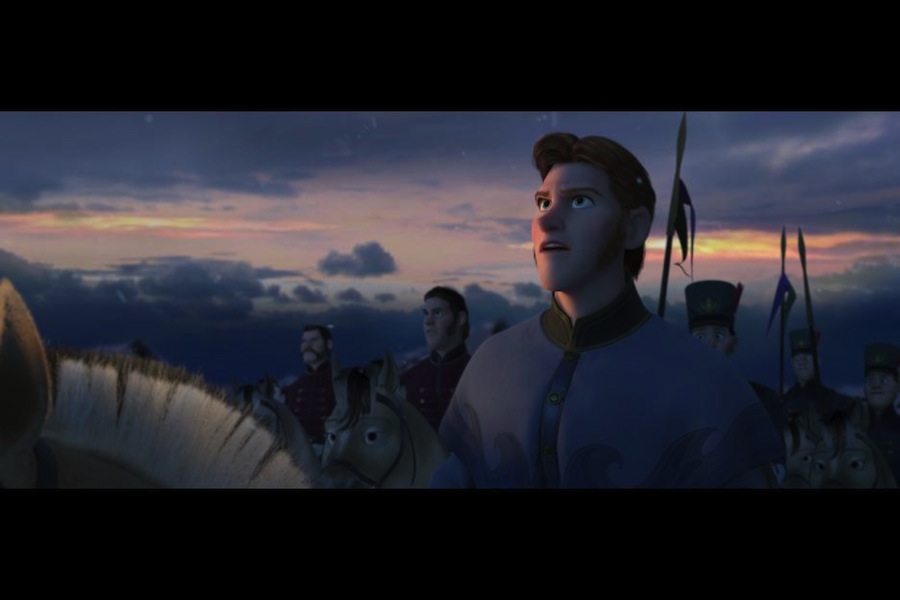 From the beginning, Fontana knew about this important plot twist, only revealed to audiences in the third act of the film. Initially Prince Hans is very regal but that is where the similarities between Fontana and his character end.  So why was Fontana drawn to the film, and specifically the character of Prince Hans?  As a child, Fontana was obsessed with Disney movies, specifically Robin Williams in Aladdin. "The idea [of being] part of that family was so exciting."  Prior to voicing Prince Hans in Disney's Frozen, Fontana's work was primarily limited to the stage. "I think most actors [are] always looking for something that's exciting and new, that we haven't really done."  With an incredibly talented team of voice actors and filmmakers, Fontana gravitated to the people involved with creating this film, whom he cites as "among the best."  Overall, Fontana feels an incredible sense of accomplishment to have been a part of a film that he believes will be around for a very long time.
I'm just so proud to be part of it.  I think it's gorgeous to look at, and I think it's so moving.  I'm so moved by the sister story and by them being so alone and not finding each other. 
If you've seen the film, were you surprised at the unique plot twist and shift in Prince Hans' character?  See Fontana's villainous side come out in Disney's Frozen this weekend.
Images: Disney
Latest posts by Caryn Bailey
(see all)