Many moms prefer the stereotypical minivan for shuttling their kids to school, sports and other activities. The space alone allows for carpooling, road trips and transporting all of the "stuff" kids accumulate need. Some moms, however, want to retain some of their pre-parental style while still maintaining the space and comfort required of a family vehicle. I constantly waiver between a small SUV and a spacious sedan, so the opportunity to test out the new Hyundai Sonata Sport was helpful in identifying exactly what I want in a vehicle.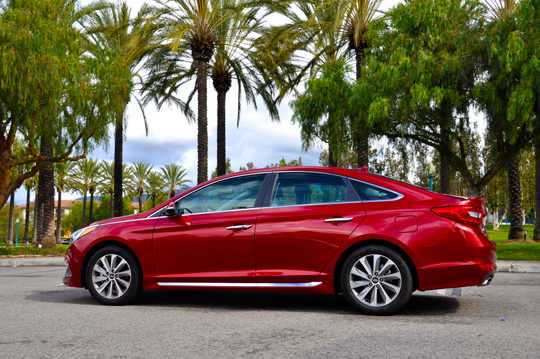 Sleek, competitively priced, and spacious, the Hyundai Sonata Sport is the sedan you'll want to drive, even without your kids.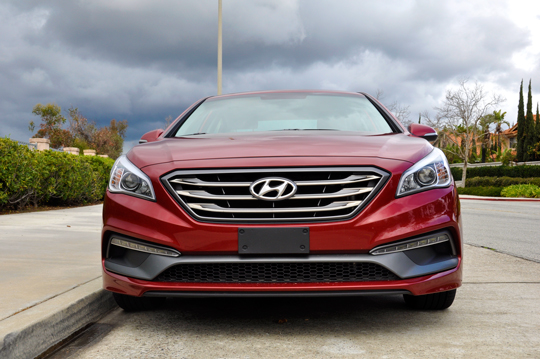 Style
One of the first things you'll notice about the Hyundai Sonata Sport is its unique, expressive design. This particular model boasts sporty features throughout the body including the front grille, bumper, and side rocker panels. I much prefer a fluid design versus traditional boxier sedans.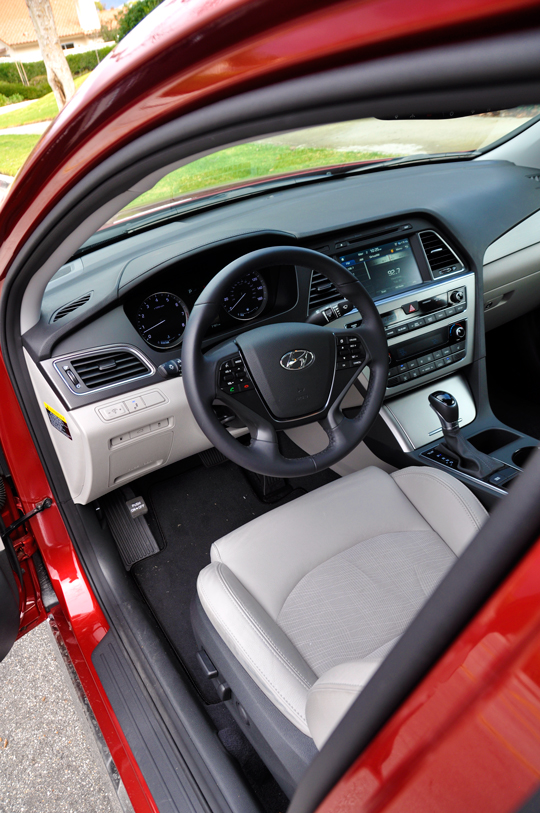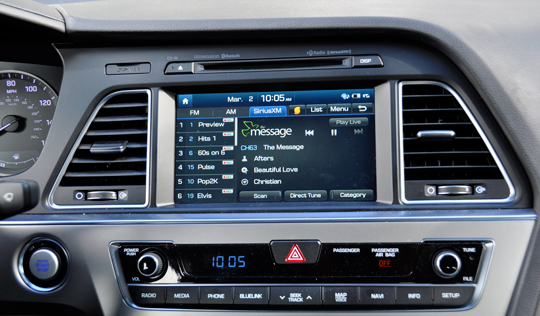 Luxury
While safety and efficiency are key factors in my decision to purchase a car, comfort, technology and luxury features help narrow down the specific model of vehicle I'm interested in. Some of my favorite features, unique to the Hyundai Sonata Sport include the hands-free smart trunk, Homelink, which allows you to turn on lights and open garage doors without getting out of the car, standard rearview camera, and Android Auto, which uses your voice to text, find locations and navigate your route.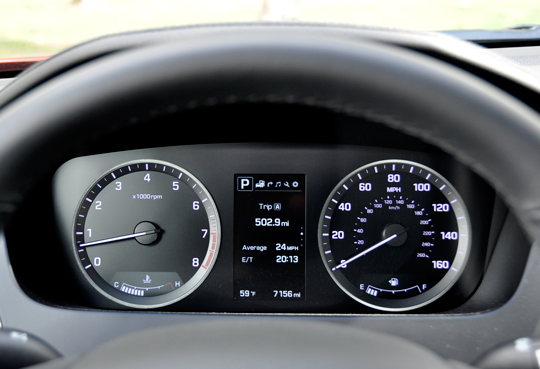 Efficiency
Living in Southern California means that I drive a lot. Add in the fact that I have 2 school-aged kids who often have to be at multiple activities throughout the week and my drive time is likely double that of the average Southern California driver. The Hyundai Sonata Sport boasts a 245-hp turbocharged 2.0L GDI engine which results in a combined gas mileage of 29 MPG (25 city, 36 highway).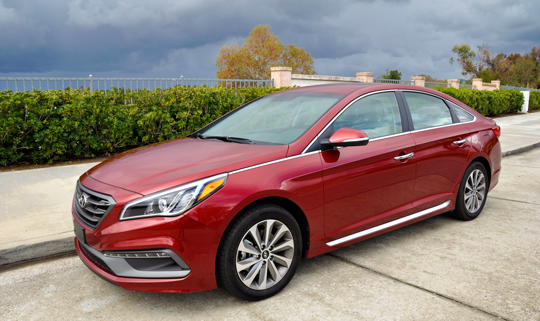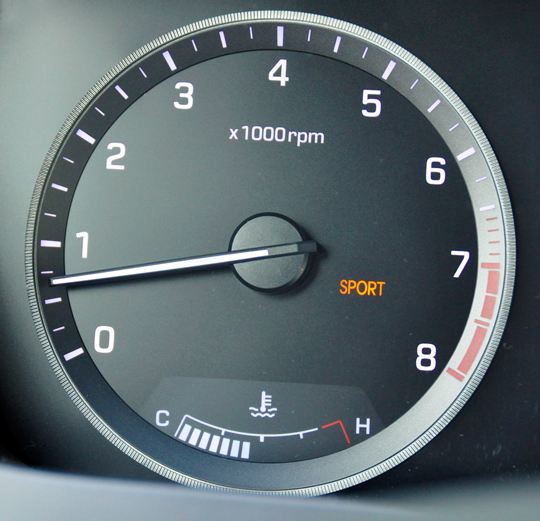 Safety
As a parent, safety is my number one concern when purchasing a vehicle. I'm the mom who reads the Consumer Reports thoroughly before making a decision. Safety is such a priority for Hyundai that seven of the brand's vehicles (including the Sonata) received the National Highway Transportation Safety Administration's highest safety rating. Additionally, the Insurance Institute for Highway Safety awarded the Sonata the Top Safety Pick+ honor which signifies that the vehicle rates highest for front crash prevention. Some of the features you'll appreciate include Automatic Emergency Braking, Lane Departure Warning and Blind Spot Detection, all designed to prevent a crash.
The Hyundai Sonata Sport is a great option for those who want the space and comfort of a sedan combined with the luxury and edge of a sportier vehicle. Competitively priced, it boasts features not available in competing vehicles including technology, comfort, and safety. For more information visit Hyundai.com.
Images: Rockin' Mama
Latest posts by Caryn Bailey
(see all)