{Sponsored}
One of the many things I love about Disney's films is how timeless they are. As my husband and I sat with our kids to watch The Jungle Book over the weekend, we were both filled with nostalgia as we shared memories of watching the film as a child with our own parents.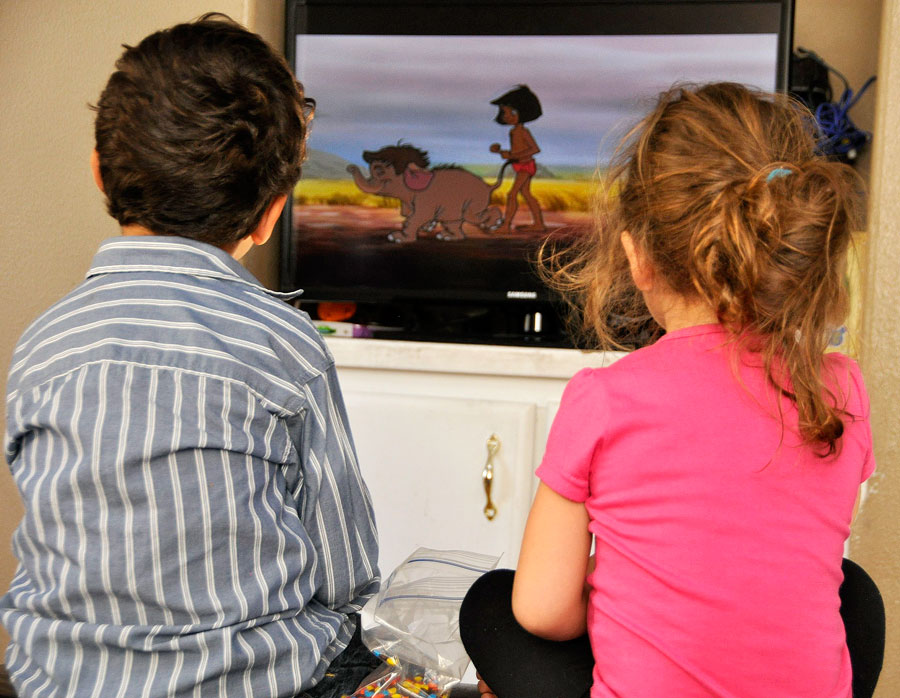 Earlier this month, Disney released the film on Blu-ray for the very first time and the transformation is just gorgeous!  Complete with never-before-seen bonus features, this brand new edition of The Jungle Book is an exciting way for us to share this timeless story of friendship with our kids.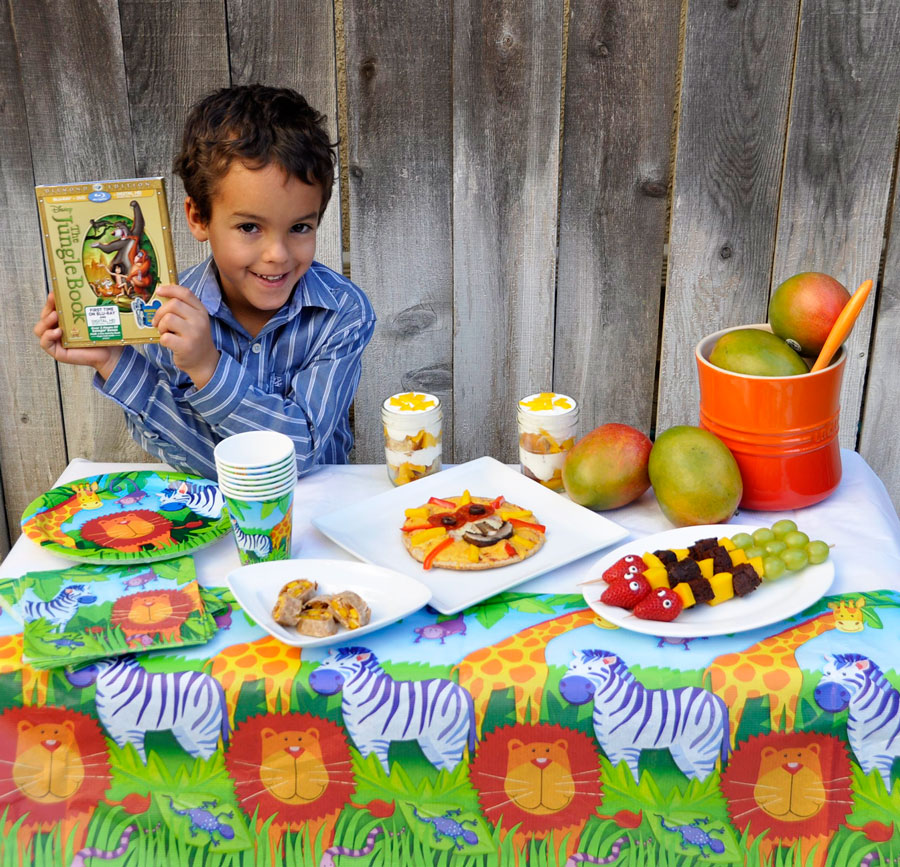 Thanks to The National Mango Board, we had an opportunity to host a Mango-inspired Jungle Book Party at our home over the weekend.  We absolutely love Mangos, and recently I learned that they are actually available year-round! It isn't difficult to get my kids to eat fruits and veggies, but for parents looking for some inspiration, The Mango Board offers easy, kid-friendly recipes.  Some of them, like the Lion Pizza and the Into the Wild Kebabs, appeal to kids because they incorporate animals and a sense of fun.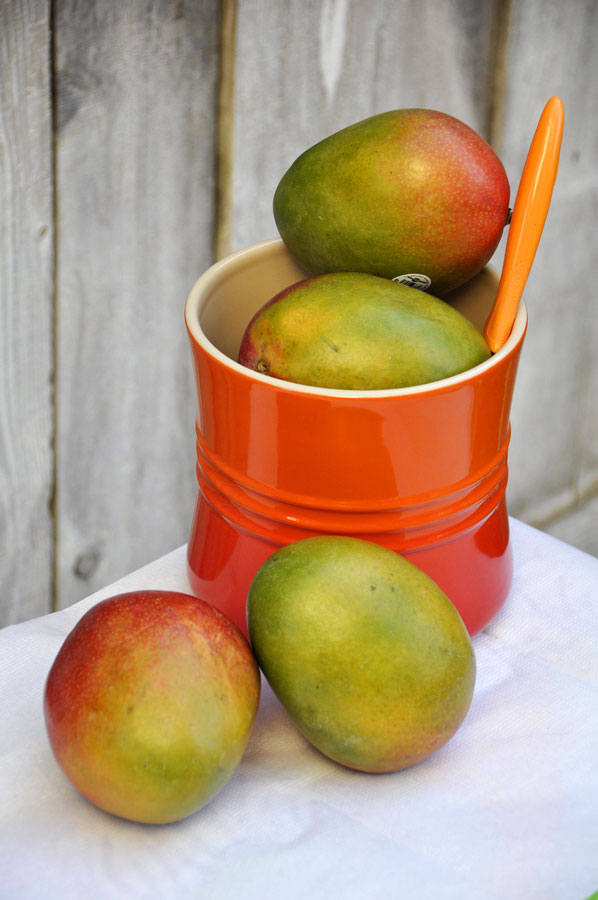 Apart from the fact that Mangos are absolutely delicious, they are a great source of vitamins and minerals (over 20!), making them a superfood. One cup of mangos is just 100 calories and like many fruits and veggies, they are free from fat, sodium, and cholesterol.
One of my challenges has always been picking and storing fruits and veggies so they last for the maximum amount of time.  Here are some easy tips for selecting the perfect mango from The National Mango Board:
1. Squeeze the mango gently. If it is ripe, it will give slightly.
2. Ripe mangos will often have a fruity aroma at the stem ends.
3.  Color is not the best indicator of ripeness. Always go by feel.
Once you've brought your mangos home, store unripe mangos at room temperature.  Allow to ripen, then store in the refrigerator up to five days. To speed up the ripening process, place mangos in a paper bag at room temperature (just like you would do with an avocado).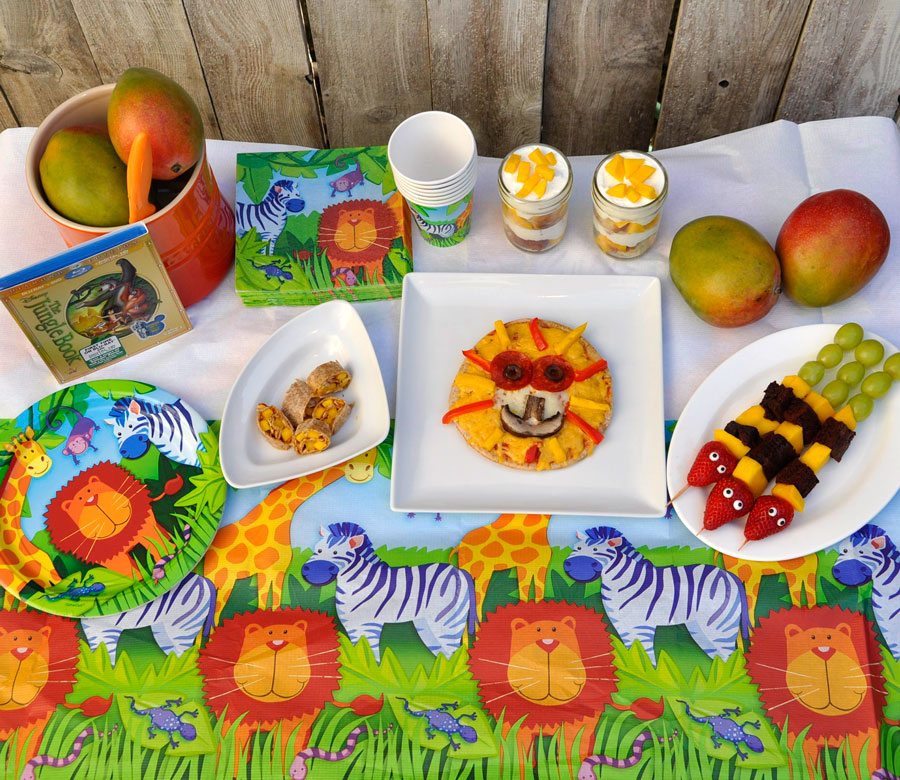 The Mango Board has partnered with Disney to create some "wild" recipes inspired by the film, so we got to work preparing them for our Jungle Book Party!  If you're planning on creating several of the recipes, I recommend preparing all of the ingredients ahead of time so that each dish can then be easily assembled.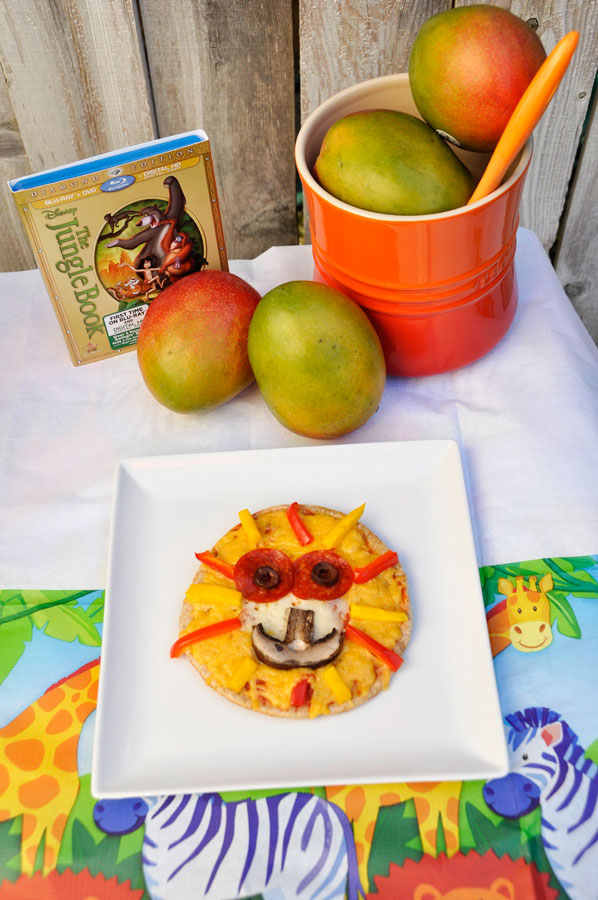 For our main dish, we made the Lion Pizza which features mangos, bell peppers, mushrooms, olives, and whole wheat pita bread. Pizza isn't traditionally a "healthy" food but The Mango Board healthified it with fresh fruit, veggies, and whole grain bread! For kids who may be averse to trying new foods, this might be a fun way to inspire them.  If your child has a gluten allergy, simply substitute gluten-free pizza crust from Udi's. Since my son cannot tolerate dairy, we used mozzarella and cheddar shreds from Daiya.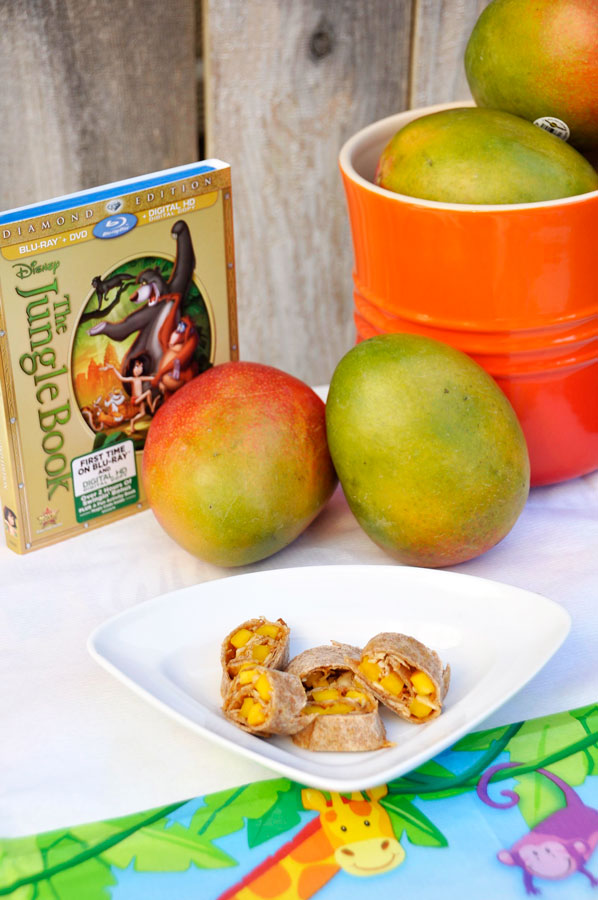 The other "main dish" we prepared was the Peanut Butter, Mango, and Honey Roll Ups. This was the easiest of the 4 dishes to make and adds a healthy, delicious spin to traditional peanut butter and jelly sandwiches. We substituted almond butter for peanut butter and used whole grain tortillas for an added health kick. Again, you can substitute gluten-free tortillas for those who cannot tolerate gluten.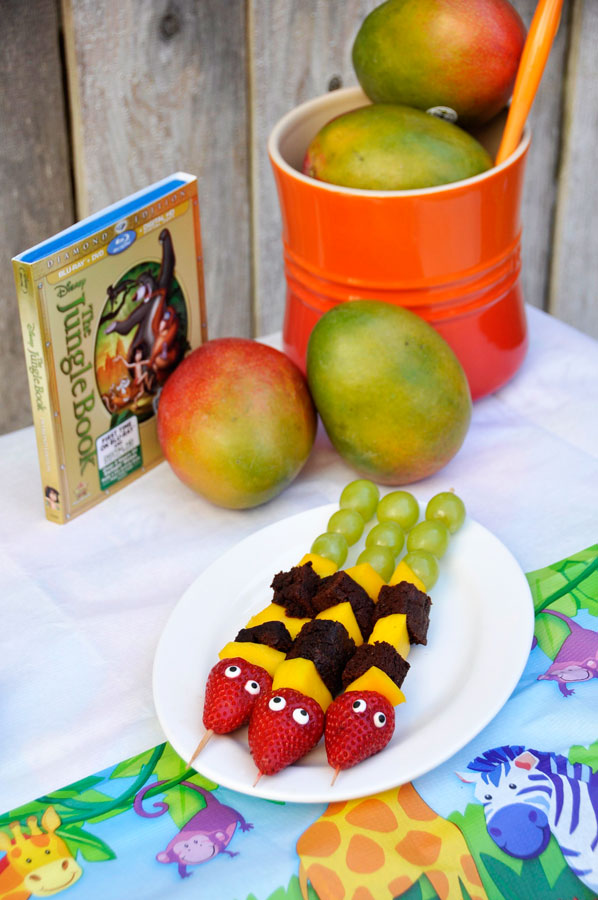 As my son and I were perusing The National Mango Board's website, we happened upon these Into the Wild Kebabs and my son told me we had to make them!  While the recipe does state that you can use store-bought brownies, I decided to pick up a box of gluten-free brownie mix and cut them up for these kebabs. The result was absolutely divine! And, while the recipe calls for chocolate chips and frosting, I was able to find Candy Eyeballs that I stuck into the strawberries which worked well.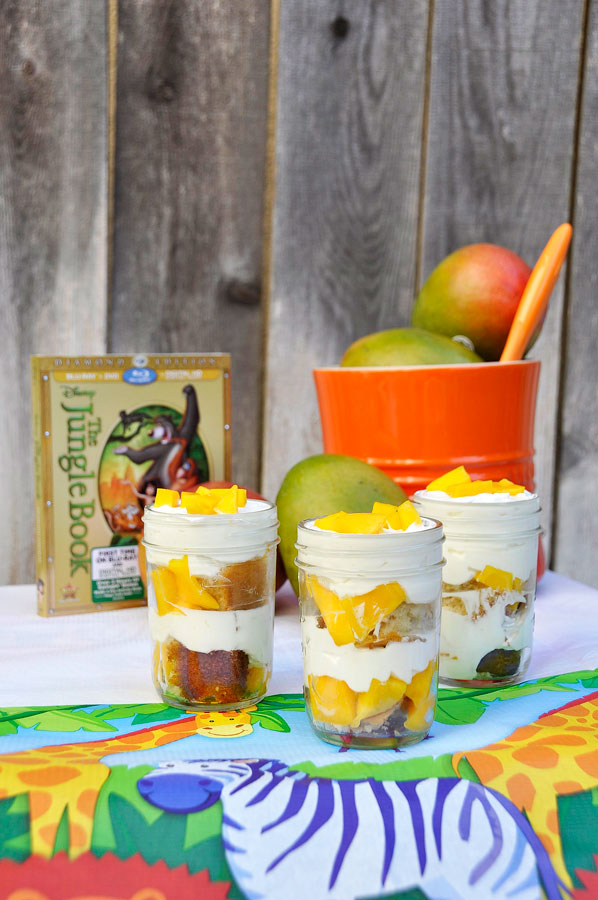 For "dessert," I prepared the Jungle Shortcake in a Jar which includes Greek Yogurt, Mango Chunks, and Angel Food Cake.  Since I was in a baking mood, I also whipped up a box of gluten-free cake to use in place of the Angel Food Cake, and since I felt the dish was sufficiently sweet, I omitted the honey. If your child has a dairy allergy, you could substitute almond or rice milk yogurt to create this dish.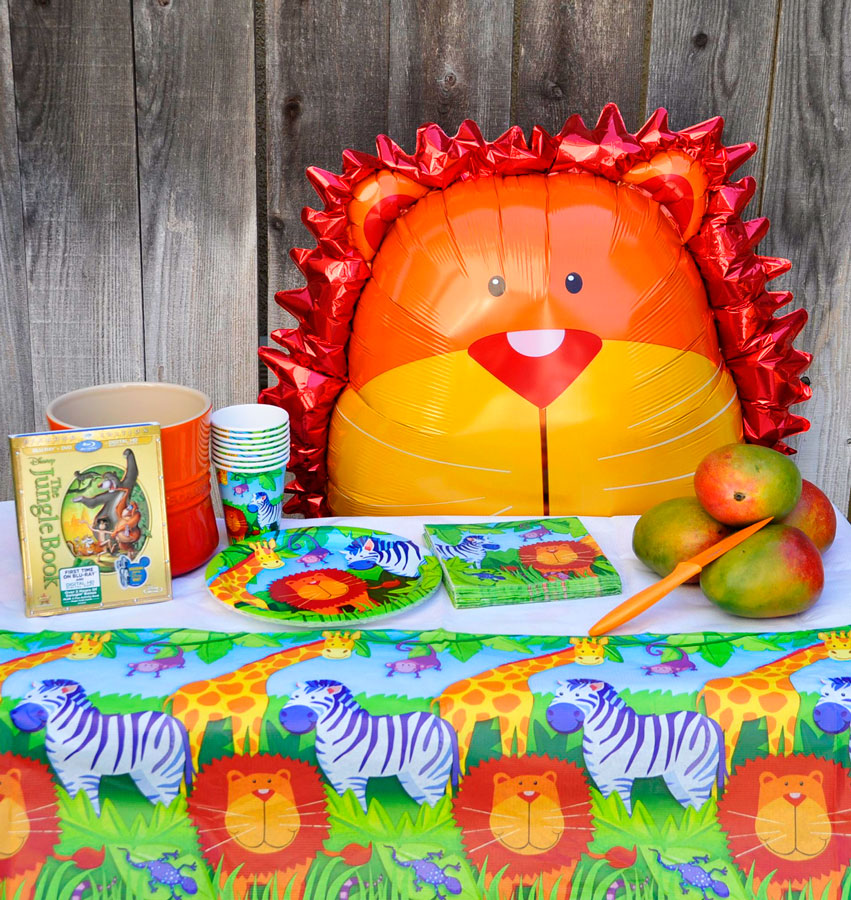 Once your dishes are prepared, pick up some jungle-themed decor and download these free, printable activity sheets for your Jungle Book Party!
The National Mango Board and The Jungle Book have partnered to inspire delicious, healthy, Jungle-inspired recipes AND to offer one very lucky family an adventure-filled 5-night vacation at the RIU Palace Punta Cana in the Dominican Republic. To enter, simply "Like" The National Mango Board on Facebook and complete the short form to be entered to win.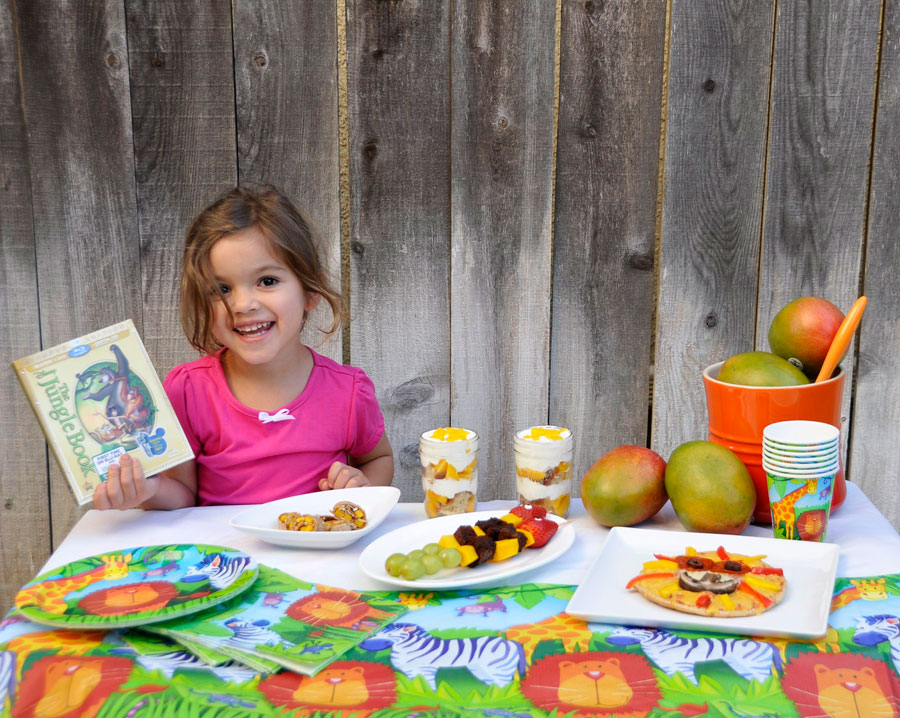 TOMORROW, February 25th, 2014, The National Mango Board will host a Jungle Hunt Twitter Party with prizes.  Be sure to tweet with the hashtag #Mangos4Mowgli from 1 pm to 2 pm EST for your chance to win!
The Jungle Book is now available on Blu-ray and DVD.
Images: Rockin' Mama unless otherwise noted.
Latest posts by Caryn Bailey
(see all)