{Sponsored}
Organization has never been my forte,  which is why simple hacks and solutions resonate well with me. I'm more apt to tackle a smaller project that I feel confident I can complete as opposed to those that are more complex.
Walmart recently launched a series of Helpful Hacks to help you tackle the projects you've been putting off because of time, cost, or complexity. I tend to keep a variety of cleaning supplies on-hand since a spill in my kitchen isn't treated the same way as a spill on my carpet. The area underneath my kitchen sink is cluttered and the number of times I've shopped for items I already have inspired this latest DIY.
Using a tension rod (similar to the rod you might use in your shower), simply hang your spray cleaning bottles to get them off the floor, leaving space for smaller items that can be placed in a basket. I personally like the idea of hanging my spray cleaning bottles so that I know exactly what I have on-hand at any given moment. And rather than dig for sponges and other cleaning supplies, placing them in small baskets makes it easy to find exactly what I'm looking for when I want to clean.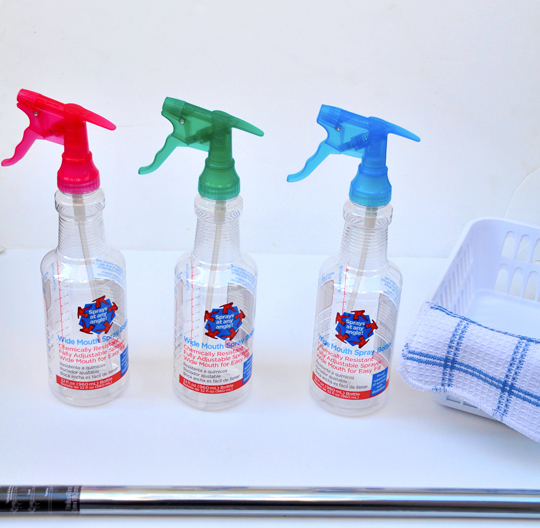 For this project, you'll need:
Tension Rod (be sure to measure the space underneath your sink as the tension rods are sold in various sizes)
Small baskets
Plastic Spray Bottles, for bulk cleaning supplies (otherwise you can simply hang your own bottles)
Rags (I am in constant need of towels to clean up spills and messes, so having one visible at all times makes it easy to contain messes as soon as they occur). Tip: Hammer one nail into the wall to hang your cleaning towel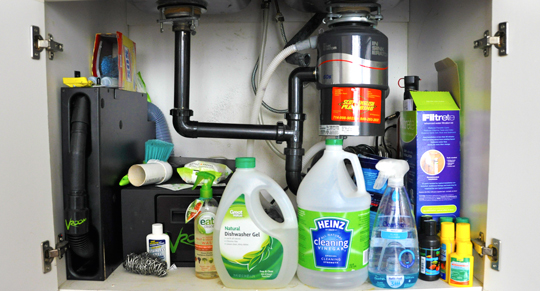 This project is incredibly easy and can be completed in less than 30 minutes. Here is what the space underneath my kitchen sink looked before the Under Sink Organizer!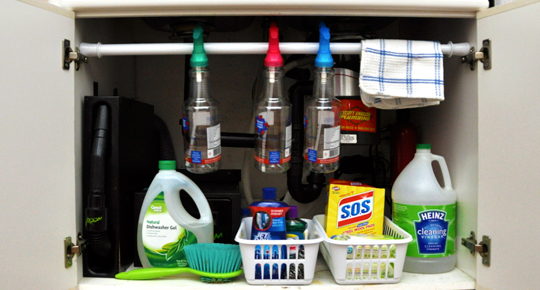 I was impressed with the amount of space I gained simply by hanging my plastic spray bottles. Everything is visible and easy to locate and exudes a more organized, less cluttered look.
For additional Helpful Hacks and Home Improvement Projects, visit Walmart.com.

Latest posts by Caryn Bailey
(see all)