No compensation was received for this post. I was invited to a media event which helped facilitate the writing of this post.
You know the thing about good food? It brings folks together from all walks of life. It warms them right up and it puts little smiles on their faces. 
-The Princess and the Frog
"Tis the season for get togethers with friends and family!  With just over a month until Christmas, Jason and I have been busy planning out our Thanksgiving and Christmas menus.  This year, we're going back to my Puerto Rican roots and cooking up some of my family's favorite cultural dishes.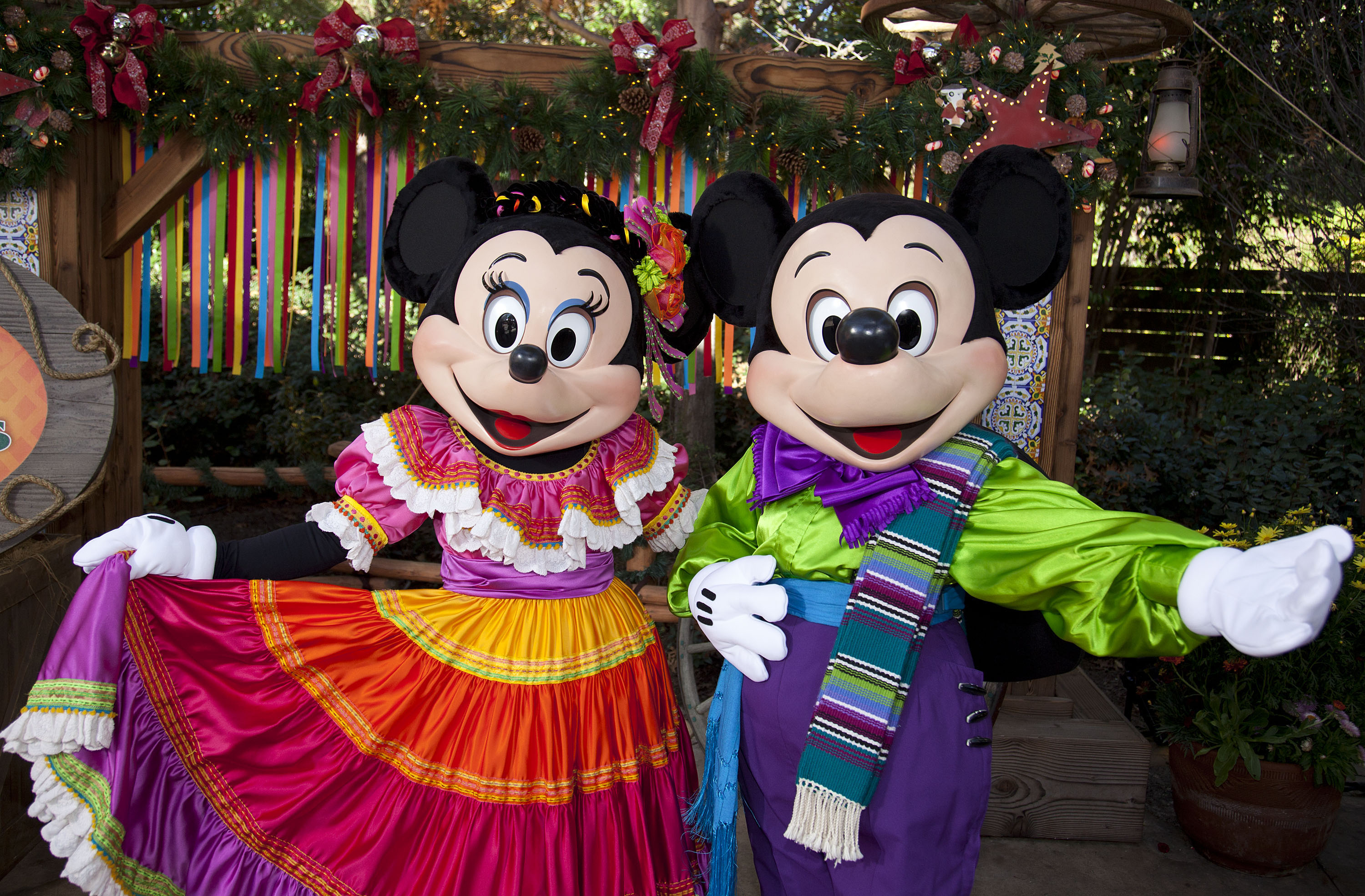 Last week, while at the Disneyland Resort, Pastry Chef Nubia Renteria showed us how to make Sweet Tamales, which will be featured at Paradise Garden Grill in Disney California Adventure Park.  This year, the Disneyland Resort introduced Disney ¡Viva Navidad!, a jubilant celebration inspired by the Latino culture, and dishes like Chef Nubia's Pineapple and Golden Raisin Tamales are just one way guests can immerse themselves in this unique experience. Later this week, I'll have an entire post dedicated to sharing all of the activities the resort has introduced as part of this magical cultural experience.
Traditionally, tamales are made of a corn-based dough called masa then steamed or boiled in a leaf wrapper.  Fillings can include everything from meats and cheese to fruits and vegetables.  In Puerto Rico, we make a version of tamales called pasteles which are made with green banana and guanimes which would closest resemble a sweet tamale.
Chef Nubia's recipe for Pineapple and Golden Raisin Tamales includes fresh pineapple and raisins and is a unique, sweet, spin on this traditional dish.  I've always been hesitant to make tamales because of the lengthy process, but Chef Nubia's demonstration proves that even novice chefs can easily recreate this dish.
Here is the Disneyland Resort's Exclusive Pineapple and Golden Raisin Tamales Recipe:

How to Make Disneyland's Exclusive Pineapple and Golden Raisin Tamales Recipe
Ingredients
1 1/2

cups

warm water

1 1/2

cups

pineapple juice

1

cup

honey

3 1/2

cups

masa harina

2

teaspoons

baking powder

1

teaspoon

coarse salt

3/4

cup

vegetable shortening

1 1/2

cups

golden raisins

1 1/2

cups

finely diced fresh pineapple

3/4

cup

vegetable oil or a cooking spray

22

dried cornhusks

soaked in boiling-hot water for 2 hours
Instructions
Combine pineapple juice, water, and honey in a large bowl, whisking until completely combined; set aside.

Combine masa, baking powder, and salt in the bowl of an electric mixer fitted with the paddle attachment. Blend until combined. Add shortening; blend until shortening is evenly distributed through masa.

Add the salt and the baking powder. Using a whisk combine all ingredients.

Add pineapple juice mixture, a cup at a time, until mixture resembles the consistency of mashed potatoes. (You may not use all of pineapple juice mixture.)

Gently fold in raisins and pineapple. Set aside for 1 hour.

Remove cornhusks from the water and drain. Spray insides of cornhusks with nonstick spray.

Scoop out 1/3 cup of tamale dough and place inside a cornhusk. Using your hands, shape dough into a rectangle in the lower, wider part of the husk. Fold right side, then left side over tamale dough. Fold up bottom edge. Repeat with remaining tamale dough and cornhusks.

Add a few inches water to a large stockpot, and place a steamer basket inside. Place tamales in steamer, stacking no more than 2 high. Place pot over high heat to bring water to a boil, then lower heat to medium-low.

Steam tamales about 1 hour, or until the tamales start to separate from the cornhusks. Check water level periodically, and add more water if needed.

Remove pan from the heat and allow the tamales to rest 15 to 20 minutes while still covered. Serve warm.
These tamales are delicious and available until January 6th, 2014 at Paradise Garden Grill. During Disney ¡Viva Navidad!, you can enjoy additional traditional Mexican dishes like pozole, chicken mole drumettes, pescado Veracruzano, champurrado, torta al pastor, buñuelos, and choco flan.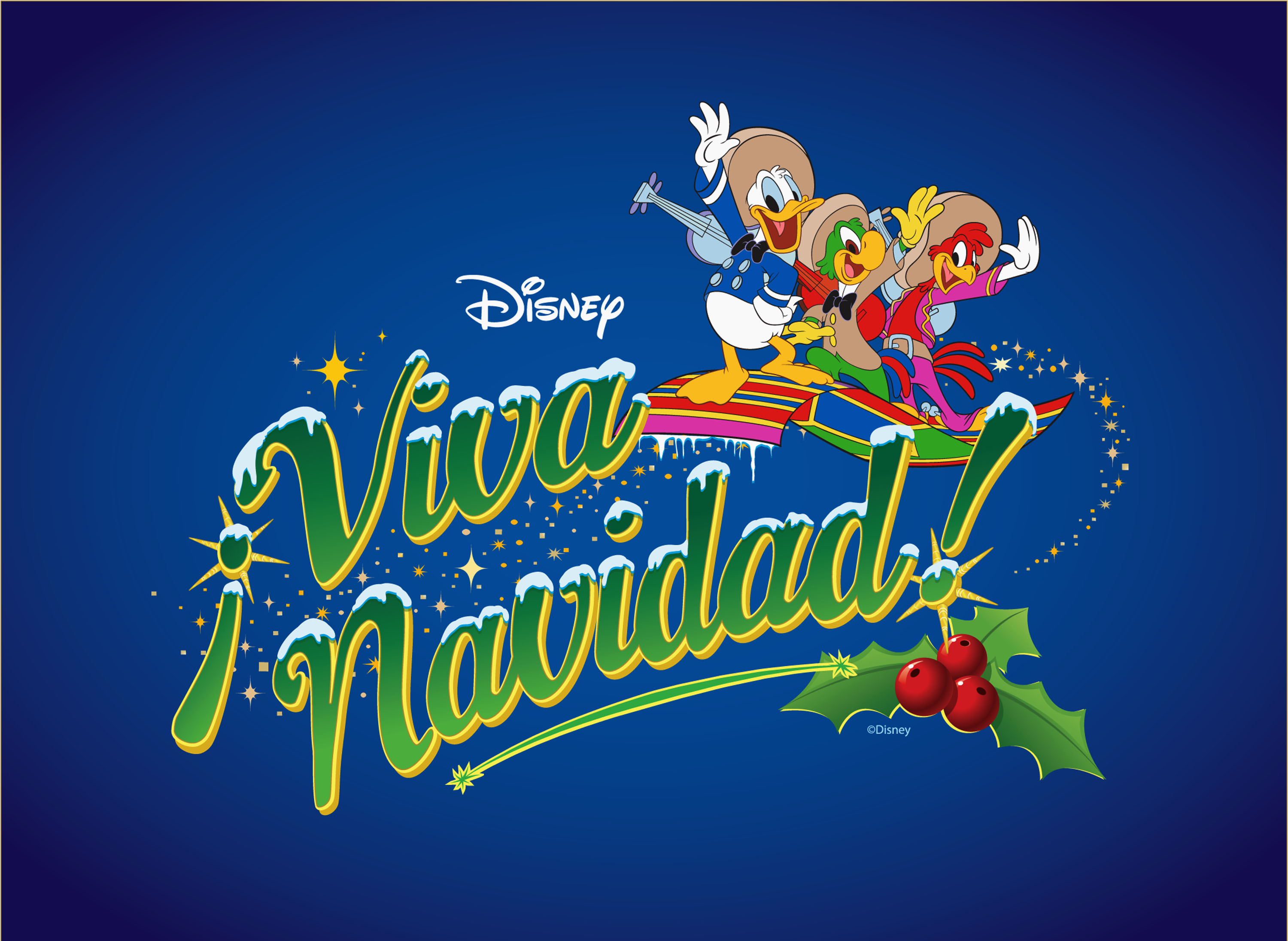 For more information regarding Disney ¡Viva Navidad! or Holiday Celebrations at the Disneyland Resort, visit Disneyland.com/Holidays
This recipe has been converted from a larger quantity in the restaurant kitchens.
The flavor profile may vary from the restaurant's version.
All recipes are the property of Walt Disney Parks and Resorts U.S., Inc.,
and may not be reproduced without express permission.
Images: The Disneyland Resort unless noted.
Latest posts by Caryn Bailey
(see all)