We are just two weeks into the new school year, and one of challenges many of us in our neighborhood have had to navigate is how our kids will get to school. Because many of us have kids in different grades, that means they are at different schools, which start just 15 minutes apart. The Hover-1 Journey Electric Scooter has been helpful in assisting our kids get around the school and our local neighborhood.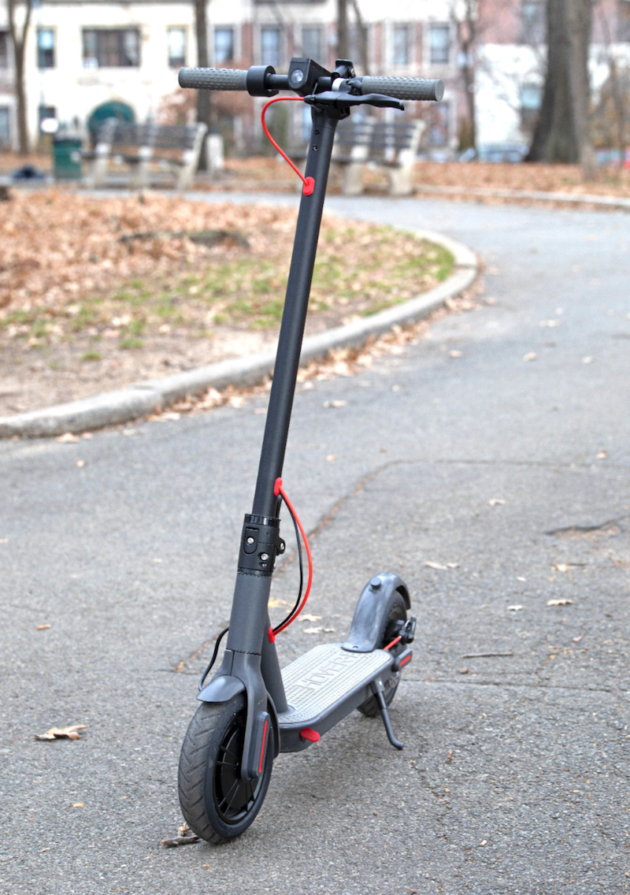 Sponsored
Hover-1
Hover-1 is known for their lines of hoverboards, E-bikes, E-scooters, and E-skateboards sold at Best Buy. Their new electric rideables provide a convenient and accessible solution for any type of last-mile transportation. Hover-1 has grown to be the number one hoverboard manufacturer in the country.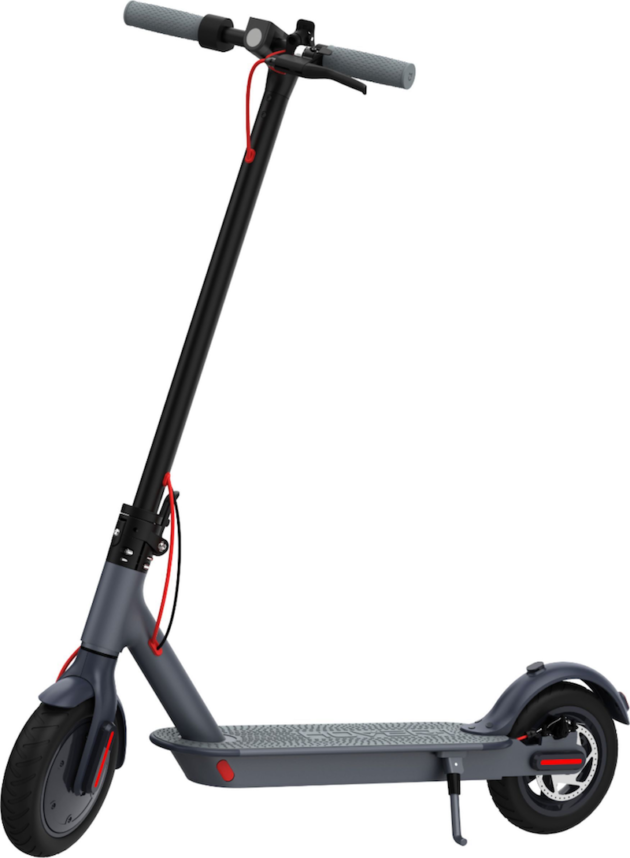 Journey Electric Scooter
The Journey electric scooter has a full 16-mile battery life, a 14 MPH top speed, and a bright LED headlight for safety. The Hover-1 Journey folds neatly in half for easy storage. At 27 pounds it is light enough to lift and stow after it gets you where you want to go.
Rough terrain? Hills? The Hover-1 can navigate hills at angles of up to 15 degrees effortlessly, so you can ride almost anywhere. This electric scooter also comes equipped with 8.5-inch tires that can handle rough terrain without a problem and offer stability. Electronic and foot brakes ensure the scooter comes a complete stop safely. It should be noted that the scooter has a weight capacity of 220 pounds.
Designed for efficiency, the Journey Electric Scooter has a 36V UL certified battery pack that is easy to charge with the provided charger.
Shop the Hover-1 Journey Electric Scooter and additional electric scooters, electric bikes, and boards at Best Buy.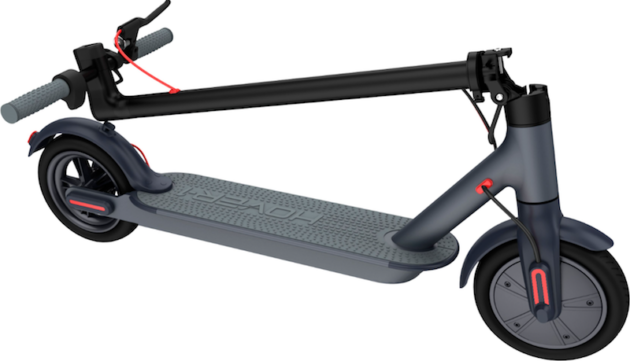 Ride Responsibly: The purchaser and rider of this product are responsible for knowing and obeying all state and local regulations regarding the use of this product. It is highly encouraged that you read and follow the product instructions including all safety precautions and use protective gear. Protective gear can be found at http://www.bestbuy.com/protectivegear.
Latest posts by Caryn Bailey
(see all)