Six years ago, audiences were introduced to the infamous monster family residing in Hotel Transylvania. The original film drew on audiences' affinity for monster classics like Dracula and Frankenstein and turned the table on the traditional fears associated with them. The first film established the relationship between "Drac" and his daughter Mavis while exploring the dynamic between humans and monsters. Hotel Transylvania 2 explores the dynamic of "blended families" after Mavis marries Jonathan (who happens to be a human) and they have a won. This Friday, Sony will release the third film in the Hotel Transylvania series, which follows the family on a monstrous vacation aboard a luxury cruise ship.
Hotel Transylvania 3: Summer Vacation
The third installment in the series finds our favorite monster family aboard a luxury monster-only cruise ship. The irony of managing a "vacation destination," is that Drac is feeling the stress of running Hotel Transylvania. Combined with his loneliness, his daughter Mavis realizes that a "vacation" from providing vacations is in order.
As you can imagine, the monster gang immediately begins to wreak havoc aboard the ship, including a series of vignettes where werewolf couple Wayne and Wanda drop off their dozen offspring at the kids' club. Amid the zany antics these monsters are known for (Blobby making Blobby babies and puppies) is a story about an overprotective daughter who is afraid she will lose her father to a human.
After a fleeting, failed online dating attempt, Drac is convinced he will be forever alone.  That is, until he "zings" with cruise ship captain Ericka, who also happens to be human. Love at first sight, audiences quickly learn that Ericka is the great granddaughter of Van Helsing, who's only aspiration is to permanently eliminate monsters. While she is determined to carry out her family's monstrous destiny, Ericka soon begins to see that things are not always as they seem.
Hotel Transylvania 3 stars the voice talents of Adam Sandler (Drac), Selena Gomez (Mavis), and newcomer  Kathryn Hahn (Ericka). See the film in theaters July 13, 2018.
Hotel Transylvania 3 Press Conference
Hotel Transylvania Cocktails and Mocktails
In honor of the theatrical release of Hotel Transylvania 3, Sony partnered with Snake Oil Cocktail Company to create themed drinks surrounding the film. The Southern California-based company specializes in culinary mixology and spent some time teaching us how to make the perfect cocktail.
Here are two of the Hotel Transylvania cocktails we made during our mixology class. Since I do not drink alcohol, I substituted soda water for the liquor in equal amounts according to our mixology instructor. The result was two absolutely refreshing drinks perfect for the summer season.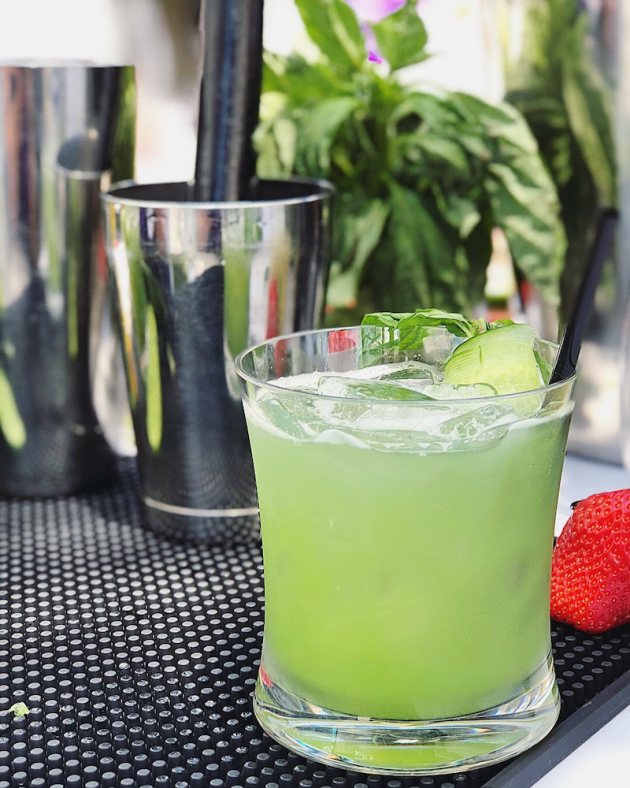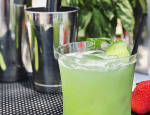 Blobby
Ingredients
1.5

oz

Vodka or Tequila

2

oz

cucumber juice

.5

oz

pressed lime

.5

oz

agave nectar

6-8

mint leaves
Instructions
Muddle mint leaves in a shaker

Add lime, agave, spirits, and cucumber

Shake and strain over fresh ice

Garnish with cucumber ribbon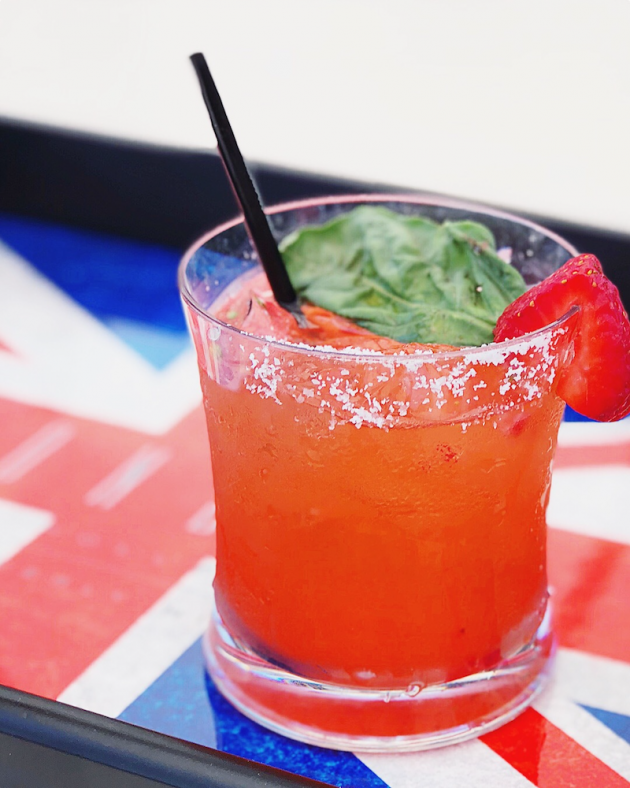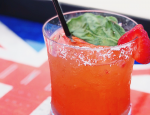 Mavis Margarita
Ingredients
1.5

oz

Tequila

.75

oz

pressed lime

6

basil leaves

2-3

whole strawberries

.75

oz

simple syrup
Instructions
Muddle basil and strawberries in a shaker

Add lime, simple syrup, and spirits

Shake and then strain over fresh ice

Garnish with a kosher salt rim, basil leaves, and half of a strawberry
Hotel Transylvania 3 Printables and Activity Sheets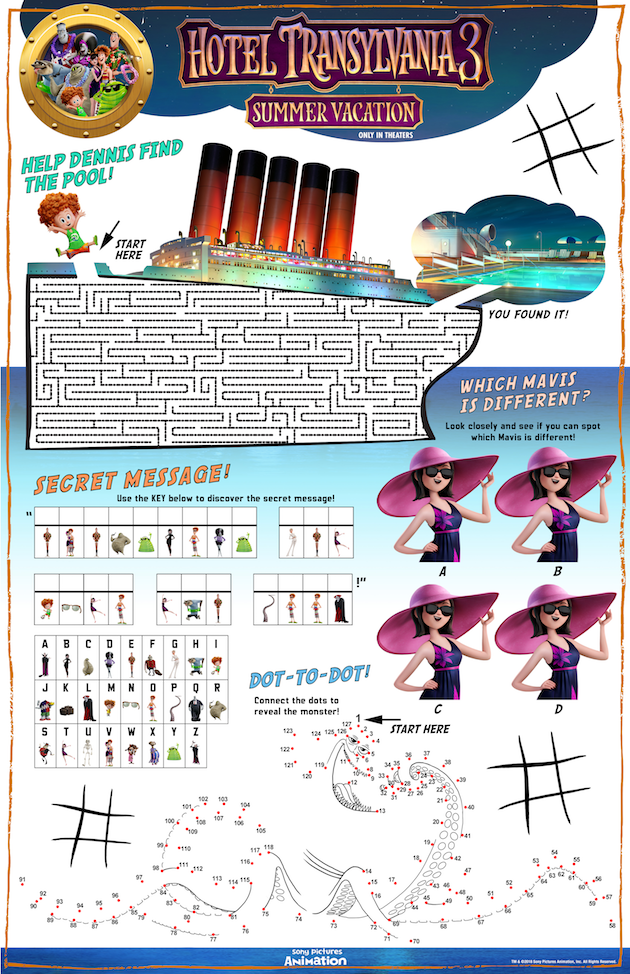 Be sure to keep up to date with Hotel Transylvania by following the film on Twitter, Facebook, Instagram, and Pinterest using the hashtag #HotelT3.