Broadway's greatest musical, Hello, Dolly! will perform at the Segerstrom Center for the Arts this winter, starring legend Betty Buckley. The 1964 musical is based on Thorton Wilder's farce, The Merchant of Yonkers and follows the story of strong-willed matchmaker Dolly Gallagher Levi. Hello, Dolly! will perform at the center January 22 – 27, 2019 as part of its first National Tour.
Consideration provided by the Segerstrom Center for the Arts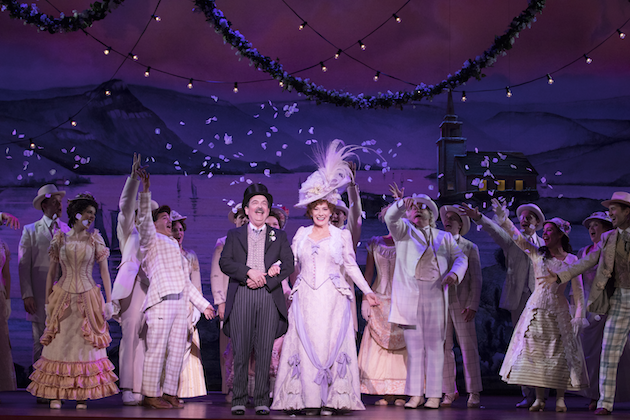 Hello, Dolly!
The story of Hello, Dolly! has its origins in the 1835 English play titled A Day Well Spent. Thornton Wilder adapted the play in 1938 into the farce titled The Merchant of Yonkers, which initially failed, and was thus revised and retitled into The Matchmaker. The new play was successful and eventually made into a film about the meddlesome widow who aspires to bring romance to several couples and herself in a big city. With a rocky road to Broadway, after reworking of the script and the score and several title changes, Hello, Dolly! became one of the most iconic Broadway shows of its era and the longest-running musical in Broadway history.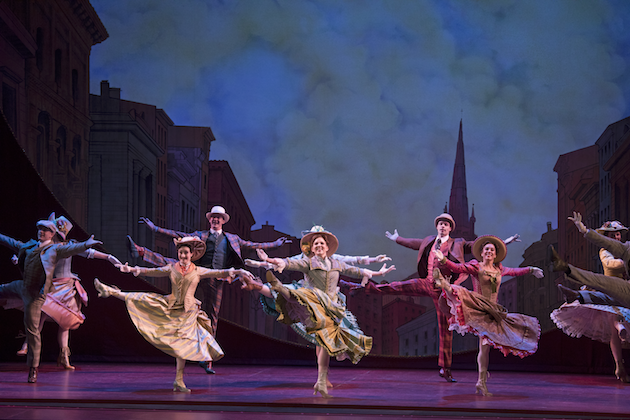 Winner of 4 Tony Awards including Best Musical Revival, Hello, Dolly! details the story of Dolly, a widow, matchmaker, and professional meddler. When she decides that her next match is for herself, she weaves a webs of romantic complications for her newest client, the miserly, well-known, unmarried, half-a-millionaire Horace Vandergelder, his two clerks, a pretty hat maker, and her assistant. Set in Yonkers, New York, Dolly convinces his niece, her intended and Horace's two clerks to travel to New York City. The musical features Broadway Classics like "Before the Parade Passes By," "It Only Takes a Moment," "Put on Your Sunday Clothes," and the title number, "Hello, Dolly!"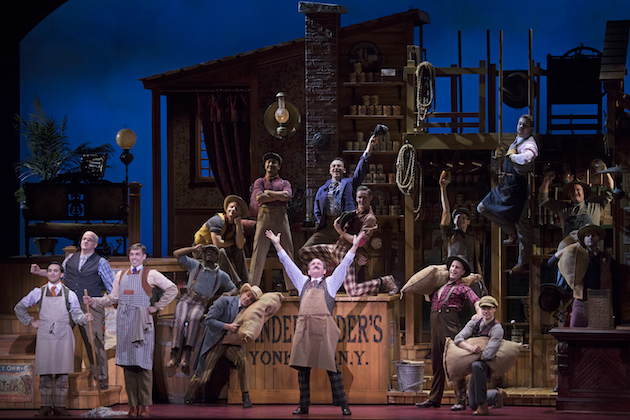 Hello, Dolly! Tickets and Showtimes
This production of Hello, Dolly! pays tribute to the original work of legendary director/choreographer Gower Champion – hailed both then and now as one of the greatest stagings in musical theater history. Hello, Dolly! tickets start at $29 and are available at SCFTA.org, via phone (714) 556-2787, and at the Box Office at 600 Town Center Drive in Costa Mesa, CA. A limited number of discount tickets can also be purchased on Goldstar.
January 22 – 27, 2018
Tuesday – Friday at 7:30 p.m.
Saturday at 2 and 7:30 p.m.
Sunday at 1 and 6:30 p.m.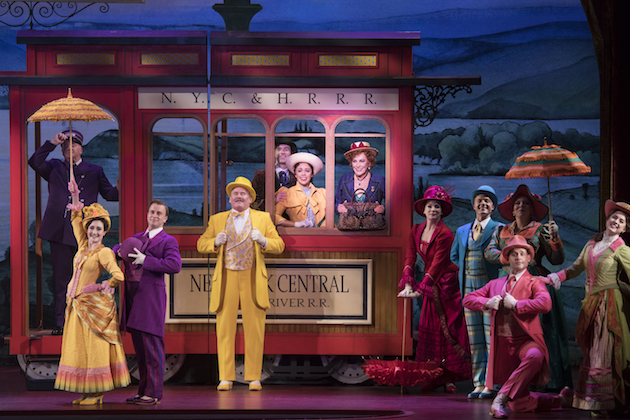 For additional information about Hello, Dolly!, visit HelloDollyOnBroadway.com.
Images: Julieta Cervantes