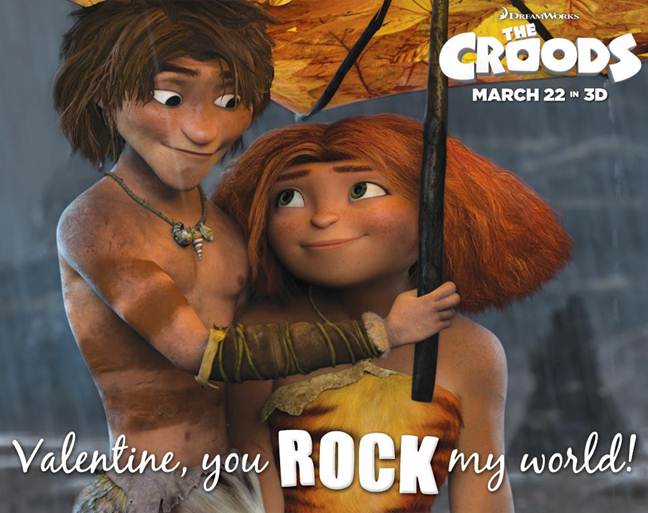 Happy Valentine's Day!  Whatever your plans may be, I hope you enjoy spending time with the ones you love.
Enjoy this adorable card from The Croods, which will be released in theaters on March 22nd by DreamWorks Animation!  I can't wait to tell you more about this adorable film with a special message about family.
No compensation was received for this post.
Image: DreamWorks Animation