I made my first batch of tamales a few years back, and truly gained an appreciation for the time, effort, and heart that goes into making such a dish. Rooted in Mesoamerican culture, tamales are an integral part of Christmas celebrations in Mexico and Latin cultures across the globe. I try to spend a weekend making them each year, but the feat is one that requires time and dedication. If you are short on either, Miguel's Jr. will be your go-to this season for handmade tamales.
Hosted.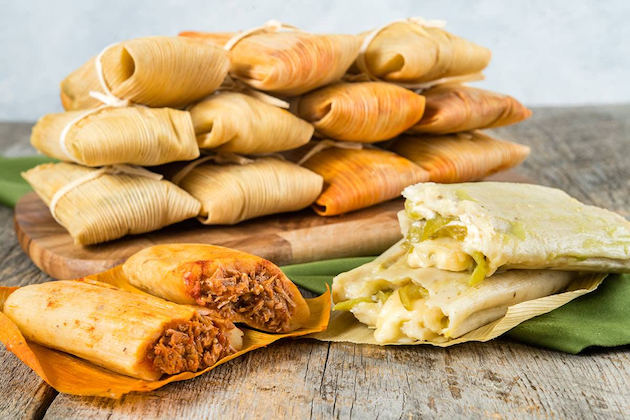 Tamales
The tamale is comprised of a corn-based masa (dough) which is steamed in a corn husk. Fillings can include everything from meats and cheeses to fruits and vegetables. T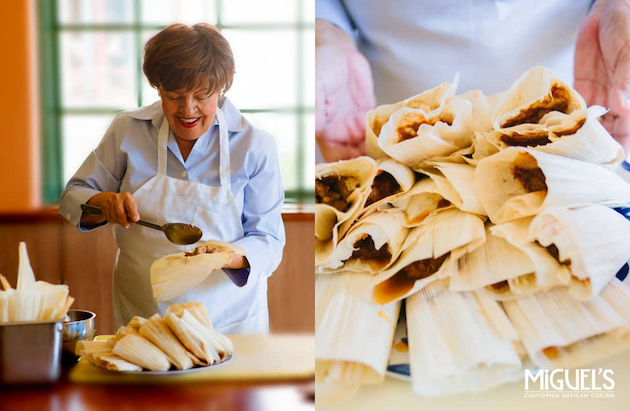 Mary's Handmade Tamales at Miguel's Jr.
Just in time for Christmas, Miguel's Jr. is offering their handmade Tamale Bundle for $22.99. Mary's Handmade Tamales are 7 ounces each and you can choose from Chili Rojo Pork or California Chili.
Mary's Handmade tamales are made with 100% stone ground corn from Mary's own family recipe. These tamales are much larger than conventional tamales and incredibly flavorful. Plus their size makes them great as a meal on their own, served with a few sides.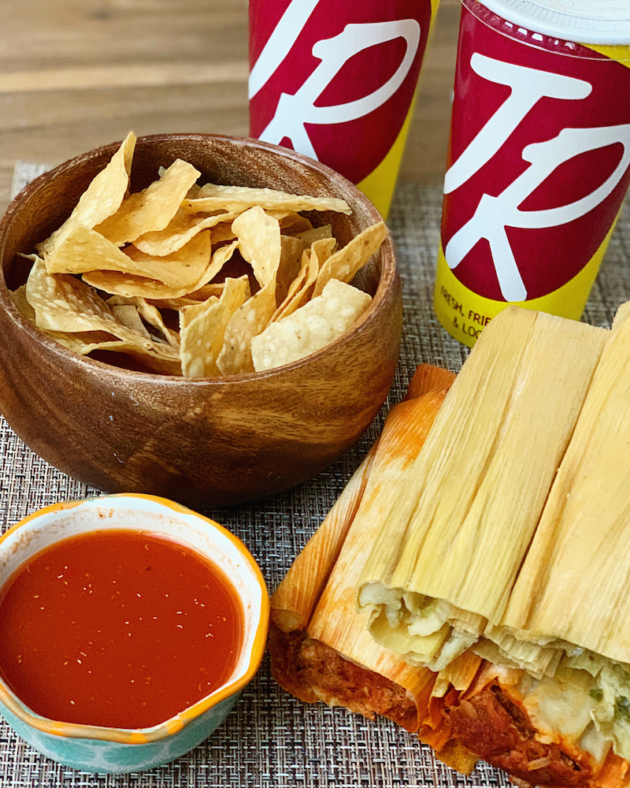 The Tamale Bundle includes 6 tamales, 4 (22 ounce) fountain drinks, large chips, and hot sauce for $22.99. You can also purchase tamales a la carte at $2.99 each and as a combo meal which includes a tamale, rice, beans, and a drink for $6.99. If you are planning a holiday celebration, order Mary's Handmade Tamales by the dozen and save 15%.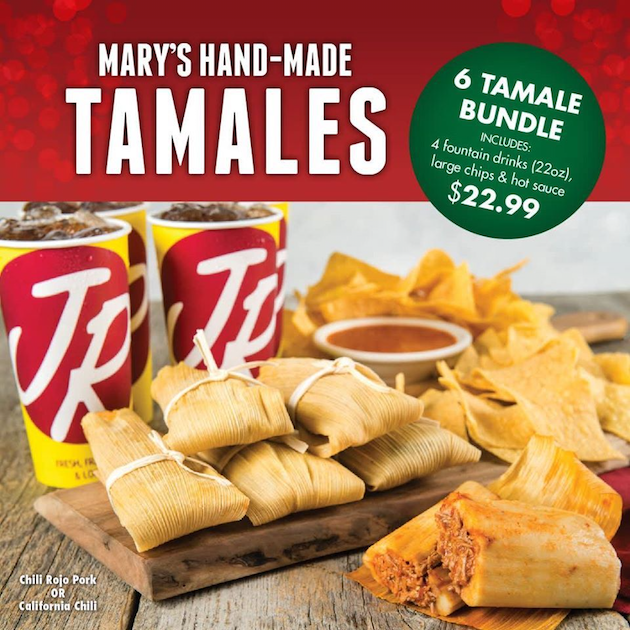 For more information or to order your Christmas Tamales, visit MiguelsJr.com.