As passionate as I am about healthy eating, I have one weakness…chocolate.  Some people crave chips or cookies or ice cream…I crave chocolate!  To curb those cravings, I simply keep a supply of dark chocolate chips in the fridge.  A handful is typically enough to curb that craving without completely blowing it (as far as fat and calories go) for the day.  And while dark chocolate in modest amounts can have some positive health benefits (mainly serving as a source of antioxidants, according to
Web MD
), there are definitely healthier snacks that I could be eating (and feeding my kids).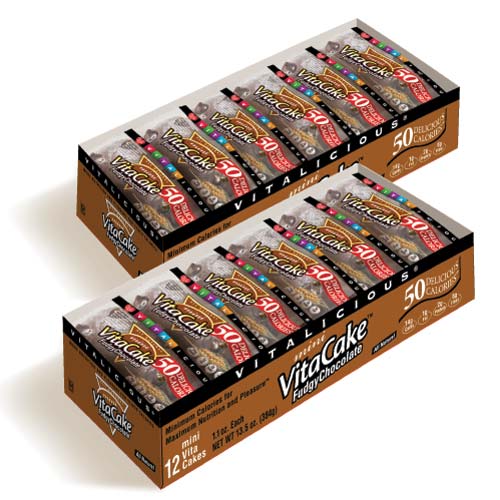 Enter Vitalicious, a company that makes "vital and delicious" baked goods low in fat and high in fiber and nutrients.  Many of their snacks are under 100 calories, making them a practical choice for those looking to manage their weight (just remember to stick to the recommended portion size).  They've recently introduced  their Fudgy Chocolate mini VitaCakes, the first 50-calorie baked good that actually contains a significant amount of protein, fiber, vitamins, and minerals. Guilt-free and delicious?  I had to try them.
I actually have some familiarity with the brand (their Deep Chocolate VitaTops are a favorite of mine!) so I expected these new VitaCakes would be nothing short of delightful. But would the portion size be so small that I would need 3 or 4 to satisfy my chocolate cravings?  Would they taste "healthy"?  Would my husband eat them?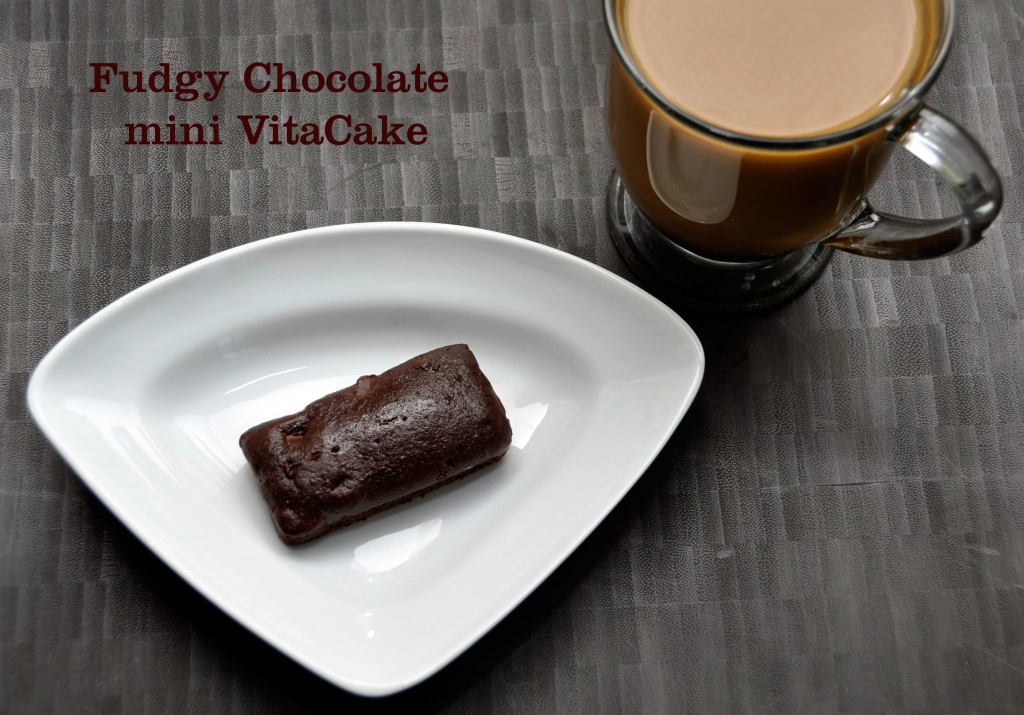 These mini VitaCakes came shipped frozen, and I simply placed them in the freezer as directed.  Since there are no preservatives, they will only last approximately 5 days in the fridge.  Once we were ready to try them out, I set them out at room temperature for approximately 15 minutes as directed.  The result was rich, moist, chocolate goodness!  The serving size was perfect and while I could definitely eat more than one, I honestly didn't feel like I needed to.  The nutrition profile is favorable (2 grams of protein, 6 grams of fiber, 1 gram of fat and 15 vitamins/minerals) and a scan of the ingredient list was comforting.  All of the ingredients are recognizable and there are no refined sugars or artificial ingredients.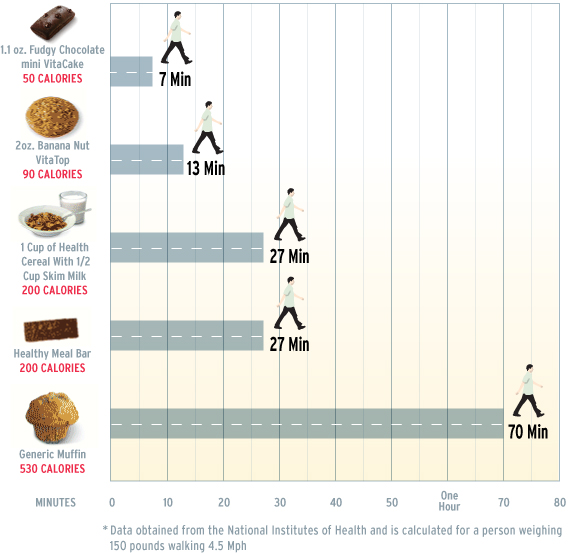 And…as long as I only eat one, it will only take 7 minutes of brisk walking to burn those 50 calories!
Have you tried these new Fudgy Mini Vita-Cakes from Vitalicious?  I think I've found just the thing to satisfy my craving for chocolate and it's practically guilt-free…as long as I don't pair it with this: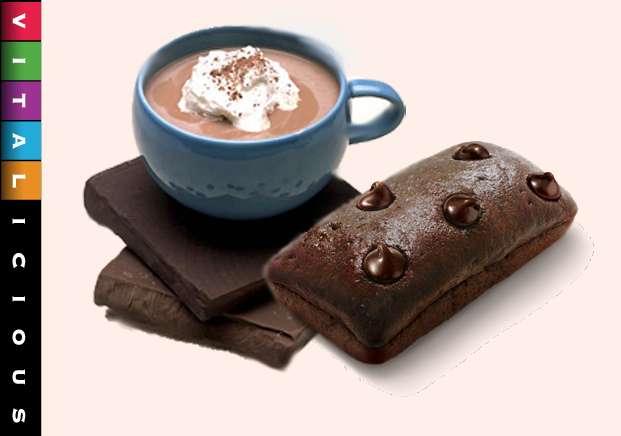 Vitalicious Fudgy Mini VitaCakes are now available at local
Walmart
stores across the country.

Images:  Vitalicious unless otherwise noted.
Latest posts by Caryn Bailey
(see all)