When my son was diagnosed with food allergies, we were overwhelmed with the fact that his diet was about to change drastically.  If you've never thought about what's in packaged and prepared foods, you might be surprised to know that almost everything contains either dairy, eggs, or both.  Then there was the list of foods he was sensitive to: coconut, wheat, gluten, soy, oats…the list went on and on.  The test ranked those foods he was most sensitive to and our Pediatrician recommended that we avoid those with a higher number, which includes those foods I listed above.  Over the weekend, somebody asked me what my son eats.  I joked that he primarily eats fruits, veggies, meats, and rice, but that's actually not far from the truth.  While we've learned a lot since my son was diagnosed, we constantly struggle with alternatives to eggs and wheat/gluten.
I can't think of a better place to find healthy, palatable alternatives for people with food allergies than Expo West.  This year, Udi's Gluten Free Foods is planning to introduce several new gluten-free products including hamburger and hot dog buns, snickerdoodle, chocolate chip and oatmeal raisin cookies, and  Millet-Chia and Omega-Salba Ancient Grain Breads.  If you suffer from Celiac disease or you simply wish to eliminate gluten from your diet for health reasons, Udi's offers breads that won't make you feel like you're missing out on great-tasting carbs.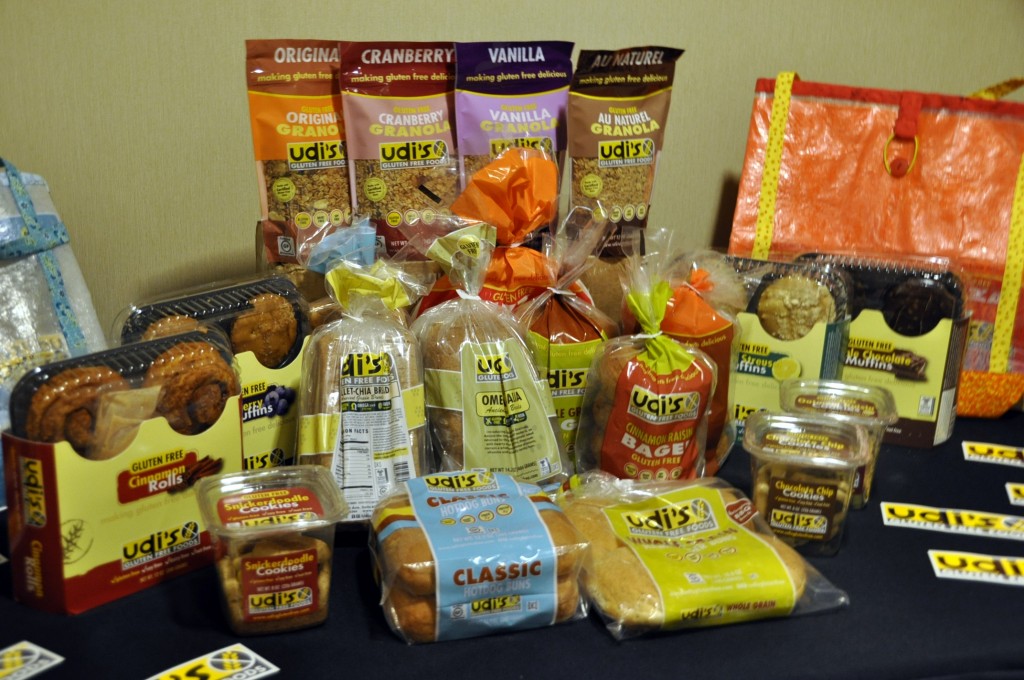 I have tried their vanilla granola, double chocolate muffins, and hamburger buns and they're all delicious.  I have found that gluten-free breads and foods often taste dry or have an odd, crumbly texture.  Their granola tastes great plain or with milk (in my son's case, rice milk).  I am addicted to their muffins which are pure chocolate delight…You would never know they're gluten-free.  I recommend toasting the hamburger buns before putting your patty and condiments on because they taste so much better warm and toasted.  I am excited about trying some of their other breads and cookies which will be sold in natural grocery stores nationwide.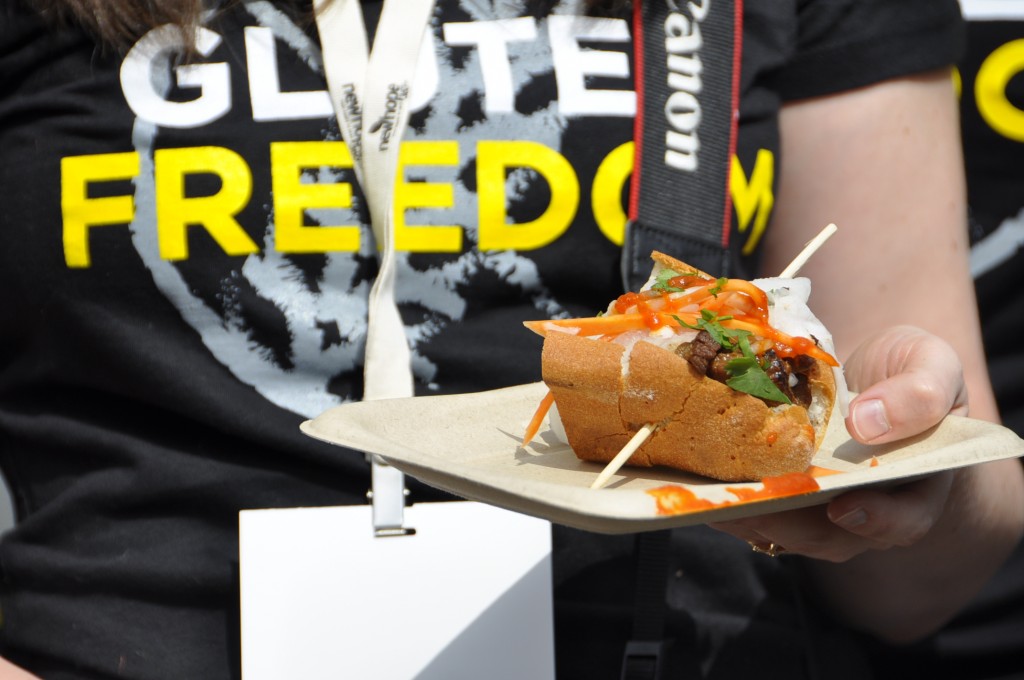 During Expo West, Udi's partnered with the very popular Nom Nom truck to offer a first-hand taste of their new gluten-free hot dog buns.  Passerby's indulged in pork or tofu Banh Mi sandwiches on Udi's gluten-free hot dog buns.  I have never had Vietnamese food so this was definitely a cultural, foodie experience.  Visitors also had an opportunity to donate to the Taylor Family Foundation which seeks to enhance the quality of life for children in Northern California living with life-threatening and chronic illnesses.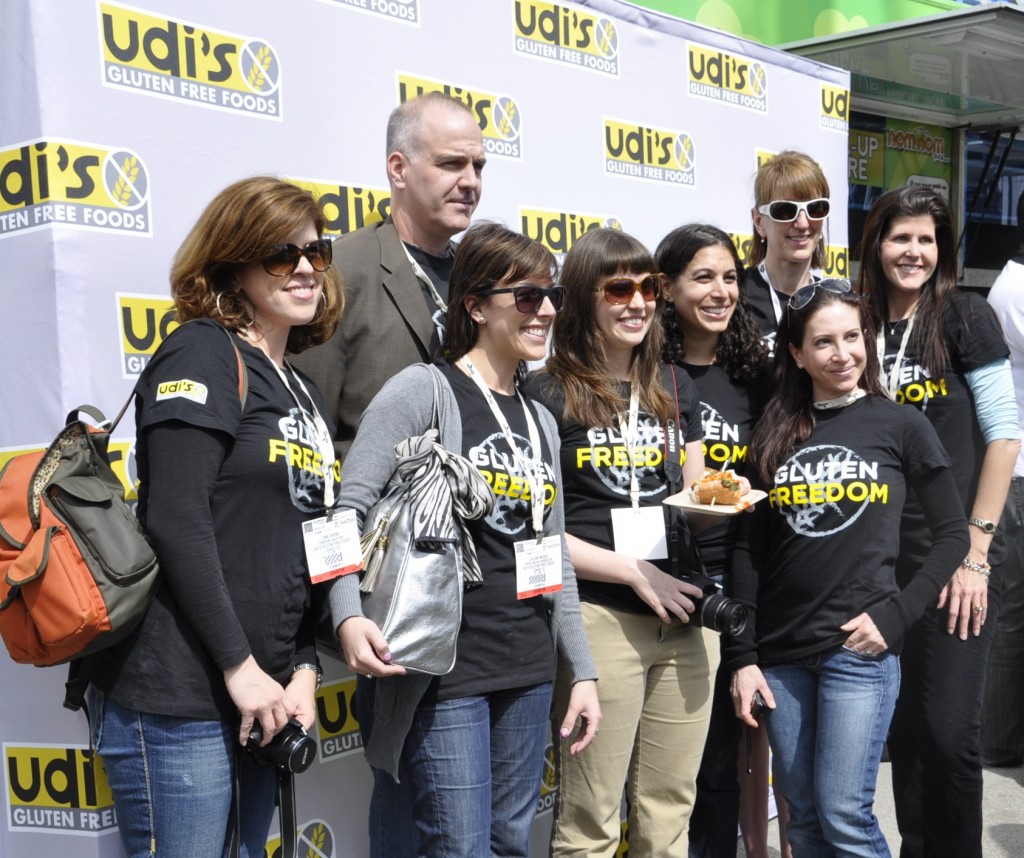 During my time at Expo West, I gleaned some wisdom about packing children's lunches from Karen Fine who authors the site Mom Cooks Gluten Free. Stay tuned this week as I'll be posting some of her best tips!
If you suffer from celiac disease or are striving to live gluten-free, check out the following websites:
Udi's provided admission to Expo West and provided compensated for my time.