Even when it isn't 100 degrees outside, popsicles are my kids' go-to frozen treat. And now that they are home for the summer, the demand for healthier snacks has never been higher. Popsicles are typically high in sugar, which is why I was interested in trying GoodPop's new Organic Junior Pops and Organic Juice Blasters with my kids. Popsicles and ice cream are still deemed treats in our household, but if we enjoy these frozen delicacies, why not opt for a better0-for-you brand like GoodPop?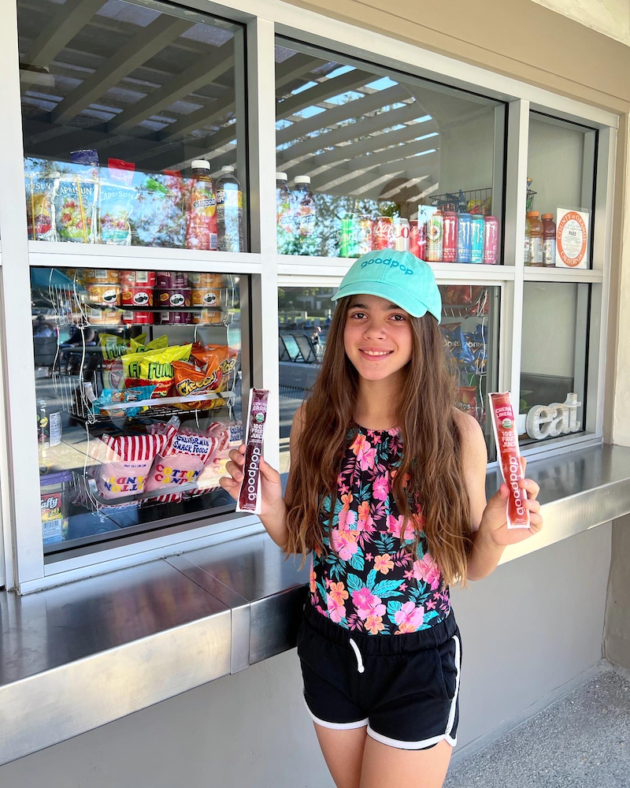 GoodPop
GoodPop is an Austin-based brand committed to offering popsicles and frozen treats that are made with fresh, organic, non-GMO ingredients. The company was started by a college student looking for a wholesome, refreshing treat. His search resulted in popsicles and frozen fruit bars filled with artificial flavoring, coloring, and ingredients he couldn't pronounce. He decided to create his own, and GoodPop was launched at a local farmer's market. Thirteen years later, GoodPop is now available at Whole Foods and natural/specialty markets in 40 states across the country.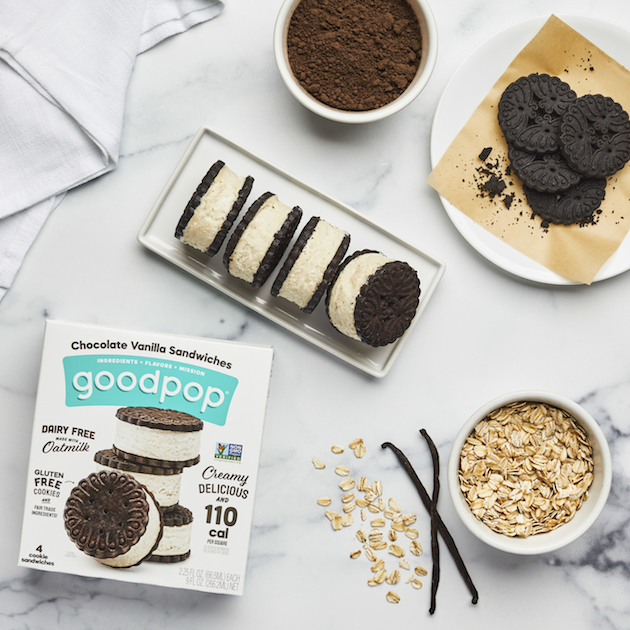 Additionally, GoodPops's line of frozen treats continues to expand. GoodPop's classic fruit pops are one of the company's originals, and they are now available in nine varieties. GoodPop is committed to offering frozen treats made with organic, plant-based, responsibly sourced ingredients. You will never find high fructose corn syrup, GMOs, refined sugar or sugar alcohol sweeteners in their line of frozen treats.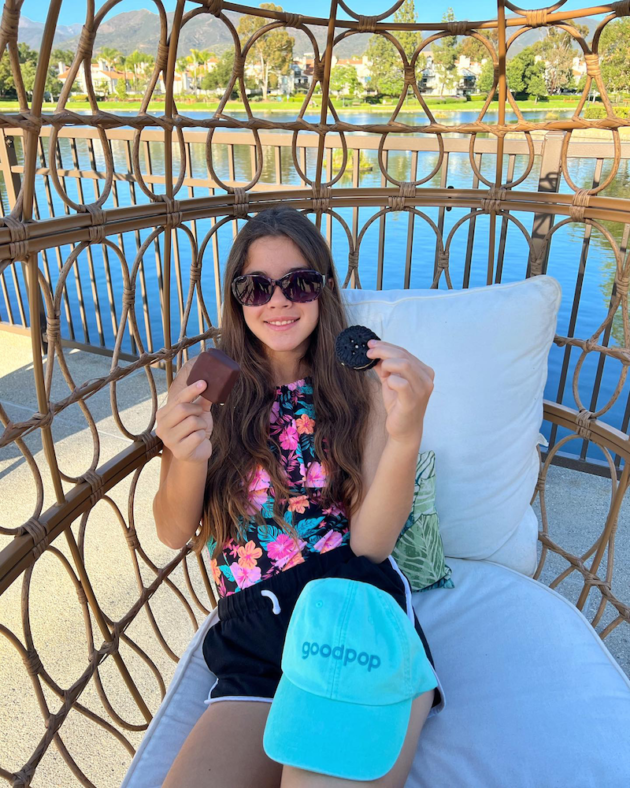 GoodPop Launches OatMilk Frozen Dessert Sandwiches and Fudge Squares
Oat milk is the latest trend in vegan, plant-based, dairy-free alternatives, and I actually prefer its taste over almond milk (which is the number one plant-based milk.) One of the reasons I prefer oat milk is that its flavor is not typically overwhelming. GoodPop recently introduced two new frozen desserts including Chocolate Vanilla Sandwiches and Fudge n' Vanilla Squares. These frozen treats are perfect for anyone who cannot or does not consume dairy, or those looking for plant-based alternatives.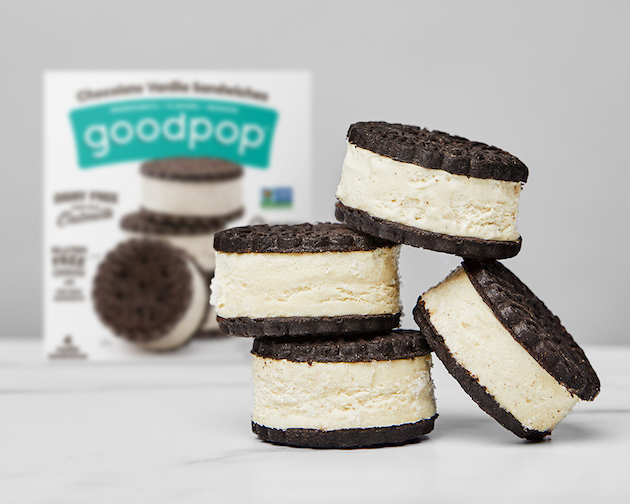 GoodPop's Chocolate Vanilla Sandwiches are the first gluten-free oat milk frozen dessert sandwich and a plant-based alternative to the classic treat. Frozen, creamy vanilla oat milk is sandwiched between two chocolate cookies and the result is very reminiscent of the ice cream sandwiches I enjoyed as a child. And while these ice cream sandwiches are absolutely a treat, their ingredient and nutritional profile make them preferable to conventional varieties. Each Chocolate Vanilla Sandwich is 110 calories and contains 8 grams of sugar. And GoodPop is committed to using fair trade, non-GMO ingredients in their products.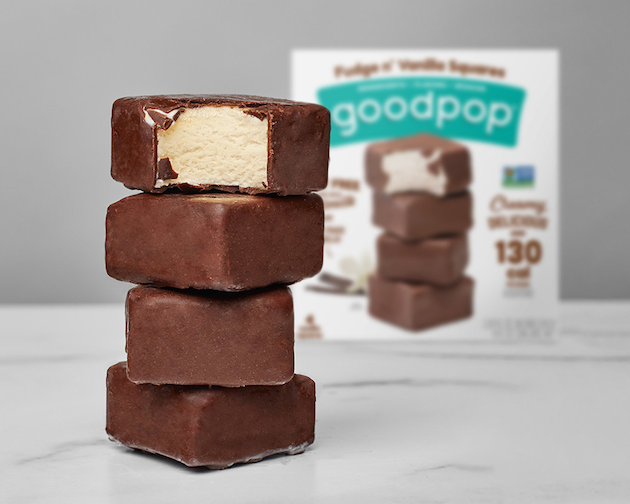 The Fudge n' Vanilla Squares (which are my daughter's new favorite frozen treat) include a chocolate fudge shell that is absolutely decadent. Reminiscent of the classic Klondike bar, these frozen dessert squares are dairy and gluten-free, with a similar ingredient profile as the Chocolate Vanilla Sandwiches.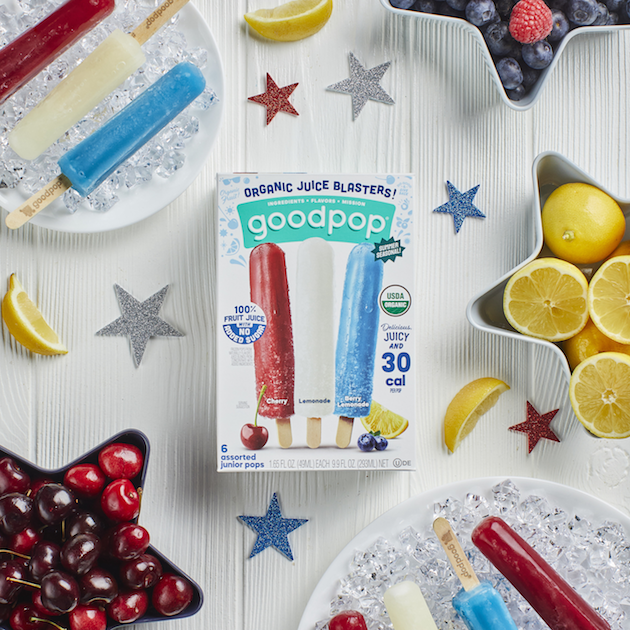 GoodPop Organic Juice Blasters
If you enjoyed the traditional Bomb Pops, you (and your kids) will love these Organic Juice Blasters. Like the original, these pops are available in Cherry, Lemonade, and Berry Lemonade varities and are only available at Whole Foods Market stores this summer. Made with 100% fruit juice, they are lower in sugar than conventional varieties and are only 30 calories.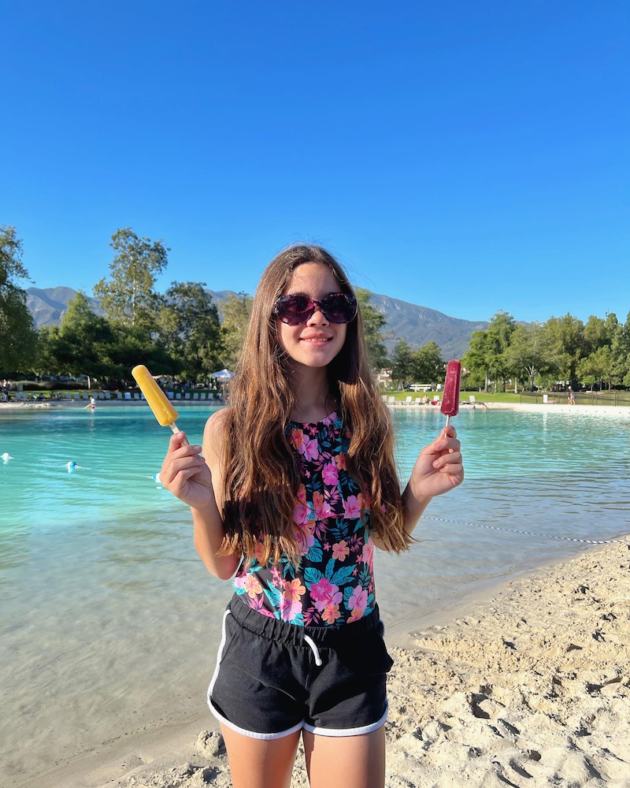 If you are looking for better-for-you options this summer that don't sacrifice on flavor, GoodPop is your go-to for popsicles and frozen treats. Products are available in Southern California at Ralph's, Sprouts, Pavilions, Albertsons, and Smart & Final Extra.
Latest posts by Caryn Bailey
(see all)