Up until a few years ago, there wasn't a lot of discussion regarding gluten intolerance and celiac disease.  People I know suffered and underwent a series of tests before being diagnosed with the autoimmune disease.  I can't even imagine how difficult it would be to completely eliminate gluten from my diet.  Yet, the alternative, suffering with uncomfortable and debilitating symptoms would be much worse.
When my son was first diagnosed with food allergies, we attempted to completely eliminate gluten from his diet. While it wasn't necessarily an allergy, he was sensitive and we wanted to eliminate any foods that would cause him discomfort.  As difficult as I thought it would be, there are so many gluten-free foods on the market that it was doable and over time, we learned to adapt.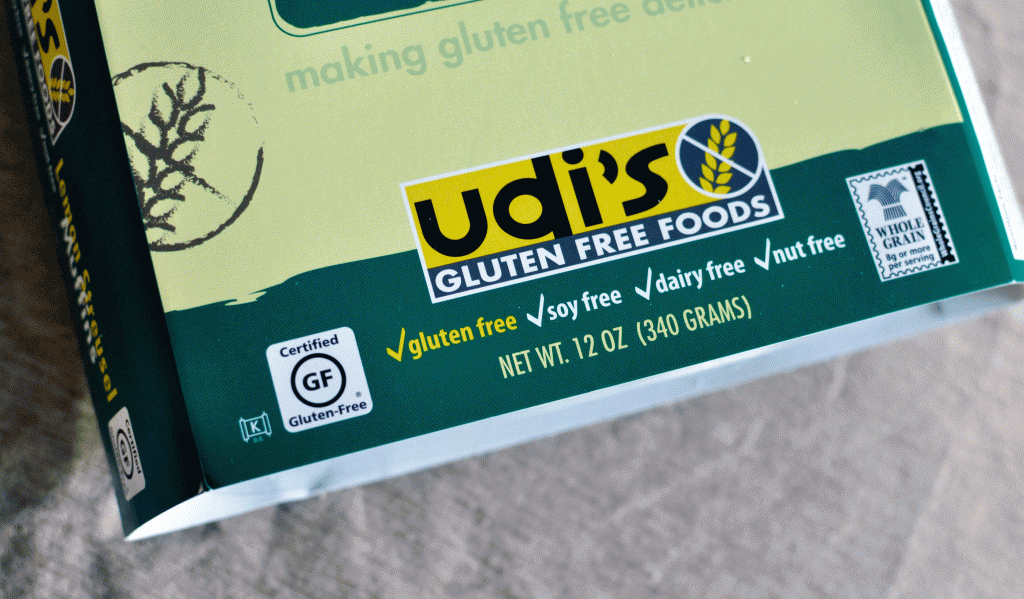 If you've ever tried gluten-free foods, breads in particular, they are often dry and lacking in flavor and texture.  Over the last year, I've tried nearly every product Udi's has to offer and their gluten-free foods are honestly the best I've tasted.  One of my favorite products is their Gluten Free Vanilla Granola which is simple, flavorful, and all-natural.
As you can imagine, gluten-free foods can be difficult to find. I happen to live in a city where natural markets abound, which often carry a large variety of gluten-free foods. For those who live in less urban areas, it's quite significant that Walmart now carries 5 of Udi's most popular gluten-free foods including soft white bread, soft whole grain bread, plain bagels, chocolate chip cookies, and pizza crusts.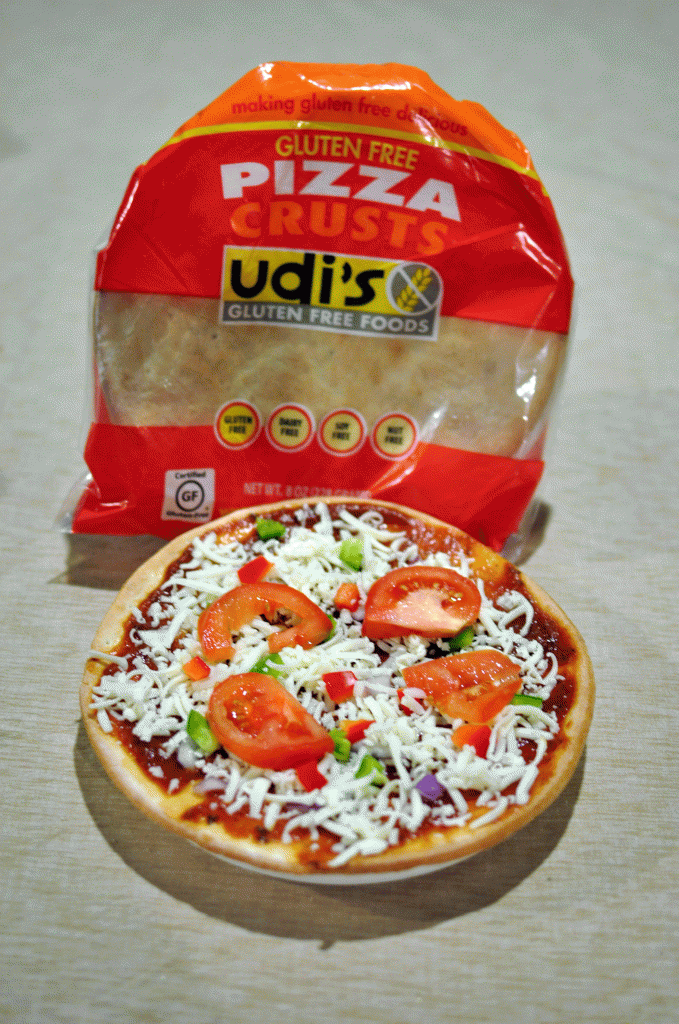 During our recent DIY Pizza Party Night, I served Udi's Gluten Free Pizza Crusts along with traditional crusts.  The crusts are idea for personal pizzas and they brown and crisp well when baked.  For dessert, we had Udi's Chocolate Chip Cookies. From the photo below, you can see they were a hit. I actually had to hide one so I could photograph it!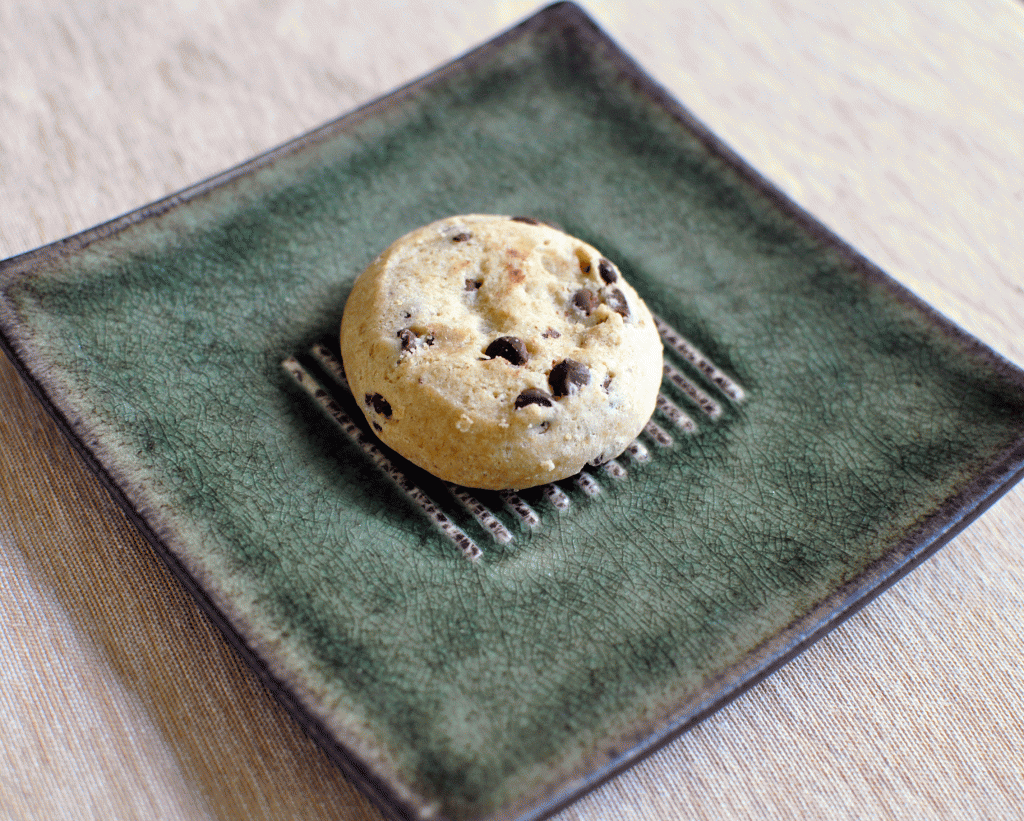 Two products I hadn't previously tried, their bagels and Lemon Streusel Muffins, are transforming gluten-free breakfasts!  The bagels, which are offered in plain, whole grain, and cinnamon raisin varieties, are a bit less dense than your traditional bagel but soft and toast nicely.  Of all the products Udi's offers, I find it most difficult to differentiate between their gluten-free muffins and traditional muffins.  My favorite variety is their Double Chocolate Muffin, however, the Lemon Streusel Muffins don't disappoint.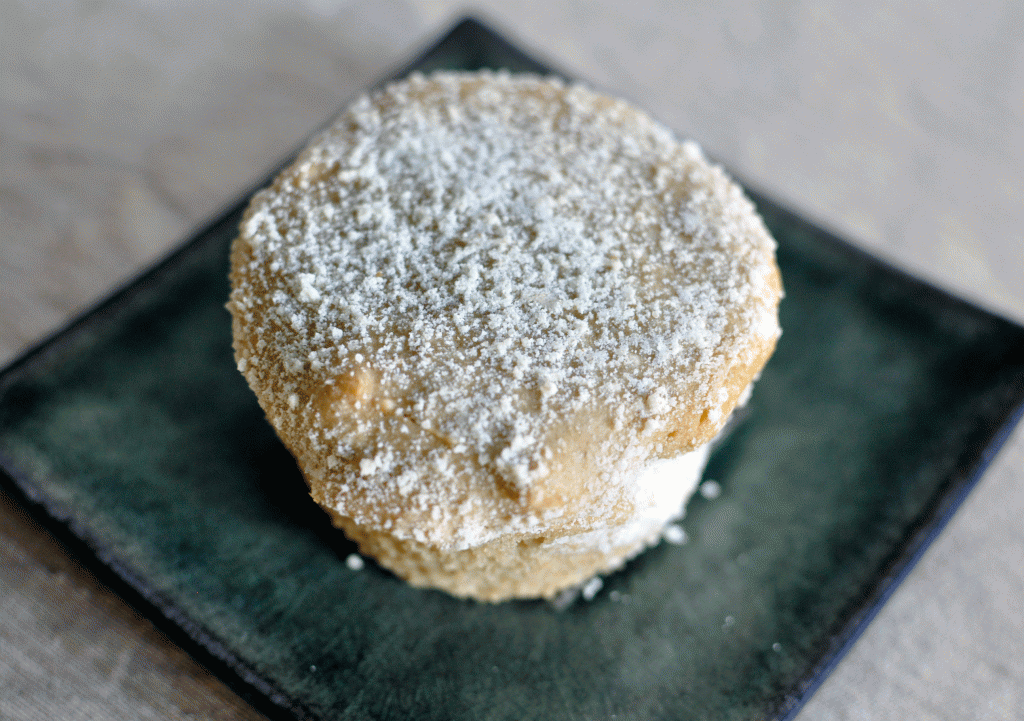 As difficult I imagine it is for those suffering from gluten intolerance or celiac disease, Udi's is transforming gluten-free living.  Their foods are delicious and those who opt to eliminate gluten don't have to feel like they're compromising on the foods they enjoy.  I am excited to see what new products are in development for the brand. I'd love to see frozen waffles or baking mixes!
To locate a store near you that offers Udi's Gluten Free Foods, just visit their website.
This is part of a compensated campaign with Udi's Gluten Free Foods.  Product samples and coupons were provided. All opinions remain solely that of the author.
Latest posts by Caryn Bailey
(see all)