You know that sinking feeling when it's 5:00 pm and your culinary aspirations are shattered by a desolate refrigerator? That is my life at least once or twice during a normal school week. The client meeting that went late or a last minute deadline mean that dinner is often thought about at the last minute. Day-to-day survival is the result of quick, easy, repetitive meals that I can make in 30 minutes or less without much foresight. But as a family, we get tired of the same meals, and I didn't think I would live to see the day when my kids asked if we could take a break from pasta. Spoiler alert. It happened. Thanks to a recent seafood shipment from World Port Seafood, I decided to put a touch of gourmet into dinner with an easy Gluten-Free Garlic Shrimp Recipe.
This is part of a sponsored campaign with World Port Seafood.

World Port Seafood
Having grown up with a father who made shrimp scampi from scratch and would indulge in crab legs on any given Saturday night, I have a natural affinity for seafood. It isn't uncommon for me to cook Wild Salmon or Wild Shrimp for my kids and pair it with rice or pasta and vegetables. Seafood dishes are typically easy to prepare and don't often take a lot of time unless the recipes are elaborate. I'm really only limited by the diversity of seafood available at my local grocery store, which is why salmon and shrimp have become staple dishes.
World Port Seafood is an Omaha Steaks Company that delivers high-quality seafood to your door. The company draws from the best seafood sources to deliver seafood that is in-season and frozen for maximum freshness. World Port Seafood offers Market Seafood that is caught or farmed by experts, prepared, and quickly frozen which can easily be prepared at home. I like to peruse their recipe data base for inspiration. They also offer Ready-to-Cook Seafood that is prepared by their team of expert chefs and then frozen. These meals can literally be placed in the oven and cooked for a quick, hassle-free meal. Whether you enjoy cooking or you want a fresh, flavorful meal without the effort involved with prep, World Port Seafood guarantees their quality seafood.

Gluten-Free Garlic Shrimp
Shrimp scampi was one of my dad's favorite seafood dishes and growing up, I deemed it one of the fancier dishes my dad created. As I began to refine my cooking skills, I quickly realized just how easy this recipe is. If you like a bit of spice, be sure to add red pepper flakes which have been omitted from this version.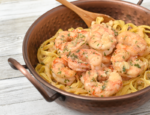 Gluten Free Garlic Shrimp
Ingredients
1

lb.

World Port Seafood Wild Argentinian Red Shrimp

3

tbsp

olive oil

4

cloves garlic

thinly sliced

1/4

tsp

salt

1/4

tsp

pepper

1

tbsp

white wine

1

tbsp

lemon juice

3

tbsp

butter

2

tbsp

fresh parsley

finely chopped

8

ounces

gluten-free linguine
Instructions
Heat oil in large skillet set over medium-high heat

Cook garlic for 2 to 3 minutes or until slightly softened


Add shrimp, salt and pepper; cook, turning once, for 2 to 3 minutes or until shrimp are pink


Stir white wine and lemon juice into pan; bring to boil. Cook for 2 minutes


Swirl butter into pan; return shrimp to pan.


Cook for 1 to 2 minutes or until heated through. Remove from heat


Serve over gluten-free pasta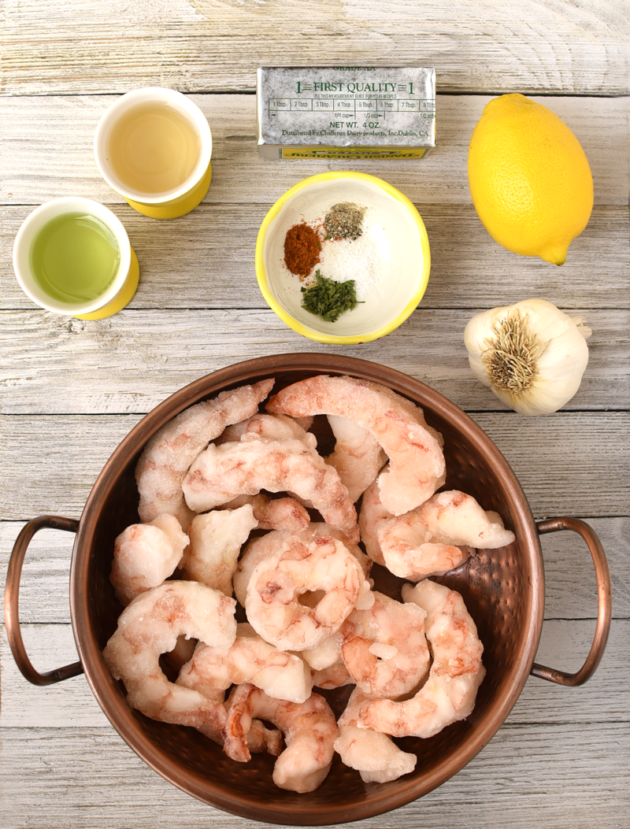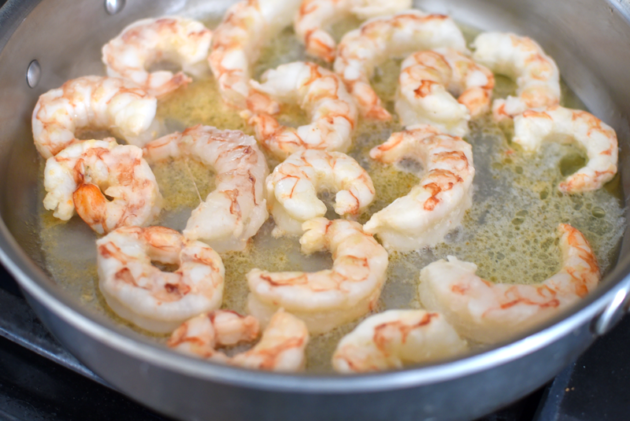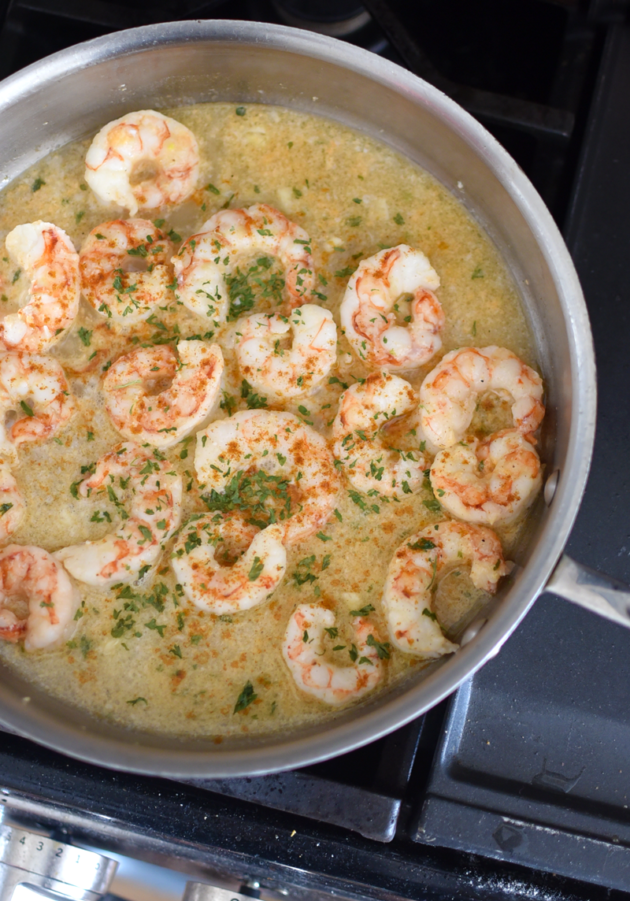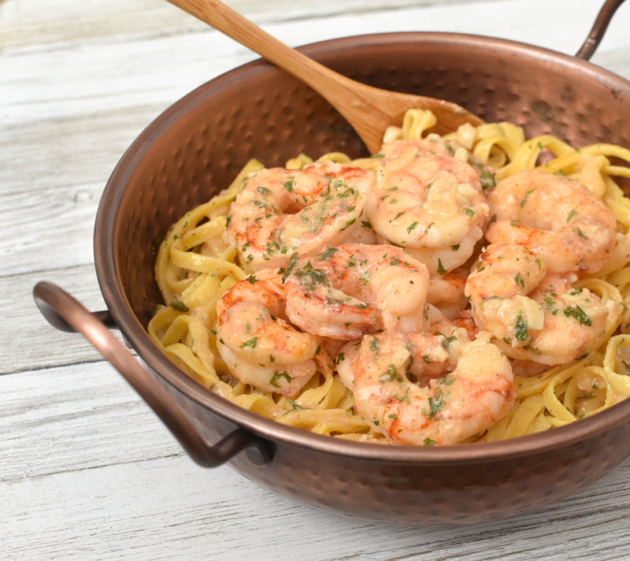 I love the fact that this Gluten-Free Garlic Shrimp Recipe can be prepared in less than 30 minutes. The combination of buttery garlic and Wild Argentinian Red Shrimp is absolutely divine.  Plus, because these shrimp are peeled, cleaned, and deveined prior to being frozen, preparing them is practically effortless.
Exclusive World Port Seafood Offer
Right now, you can receive free shipping on a premium seafood package priced at $49.99. You will also receive a $15 Reward Card to use on a future World Port Seafood order. For additional information, visit WorldPortSeafood.com.