One of the first things I notice about a home as I walk into it is how it smells.  In those initial few moments, I can determine whether someone has been cooking or baking up something lovely, washing their baby's laundry, just picked a bouquet of fresh flowers and so much more.  In the midst of decorating, shopping, baking, and crafting, I have also been vigilant about making sure my home is clean. Here are my best tips for getting your home ready for the holidays.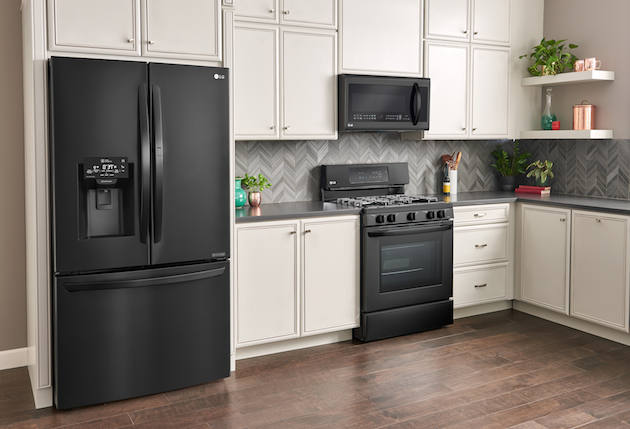 Sponsored.
5 Tips For Getting Your Home Ready For the Holidays
Admittedly, the last thing I want to do during the holiday seasons is clean and organize my home for guests as it compounds the busyness of the season. But rather than wait until your home needs a full half-day clean-up, try these simple solutions keeping your home holiday ready throughout the entire season. You can also use these quick fixes and tips in between deep cleans of your home.
Keep a container of wet wipes under your kitchen and bathroom sinks to wipe down surfaces quickly and effortlessly right before guests arrive.
Use an inexpensive duster to remove dust and allergens off your mantle, television and other areas that might be visible to your guests.
Use a combination floor sweeper/mop to ensure the rooms you'll be hosting your guests in are pristine right before they arrive.
Pick up a bouquet of fresh flowers to brighten up your living room and kitchen.
Give your home a fresh, clean scent with scented warmers.

LG Matte Black Stainless Steel Appliances
One of the most frequently used areas in my home during the holidays is the Kitchen. Cooking and baking are passions of mine, so having luxury, smart kitchen appliances is a dream of mine. During the holidays, my appliances run on over time, which is why I am loving LG's exclusive Matte Black stainless steel appliances.
LG's exclusive Matte Black stainless steel appliances combine the timeless look of stainless with a luxe, low-gloss matte finish ideal for complimenting any kitchen décor. These appliances look absolutely stunning, however, they are also boast much in the way of technology.
Each LG kitchen appliance is wi-fi and voice-enabled, offering users the ability to control kitchen appliances remotely. Change settings, check the status of appliances, or turn them off with the free accompanying app.
The LG French InstaView Door-in-Door Counter-Depth Smart Wi-Fi Refrigerator features a glass panel that makes it easy to see inside the door without letting the cold air out. The Smart Cooling System monitors and maintain conditions to help keep food fresh while the ColdSaver Panel reduces cold air loss to extend the freshness of food.
The LG Self-Cleaning Slide-In Double Oven features 5 cooktop burners and a stainless steel cooktop surface. Smart features include convection technology for fast cook times, a self-cleaning function, and auto oven shutoff in the event that you accidentally leave the oven on.
The LG 24″ Top Control Smart Wi-Fi Dishwasher features LG QuadWash, which provides maximum cleaning coverage. TrueSteam technology ensures 60% less water spots. The Glide Rail keeps the upper rack on track while the Ball-bearing wheel provides a smooth lower rack glide for easy loading and unloading. And to maximize the space in the dishwasher, the EasyRack Plus system and height-adjustable 3rd rack provide flexibility to fit more dishes.
The LG Over-the-Range Microwave features 2.0 cubic feet of space, eight cook options, and ten power levels for precision cooking. Smart features include over-the-range microwave sensors that automatically adjust the cooking time to ensure proper heating without overcooking.
LG Matte Black Stainless Steel Appliances Exclusive Savings at Best Buy
Right now you can save up to $350 on LG kitchen appliances at Best Buy. Be sure to visit online for more information about this incredible offer.
Latest posts by Caryn Bailey
(see all)