Having grown up in Southern California, I'm always amazed at the things we haven't done and the places we've never visited. During this time of year, it seems like there are endless family-friendly activities surrounding the holiday season.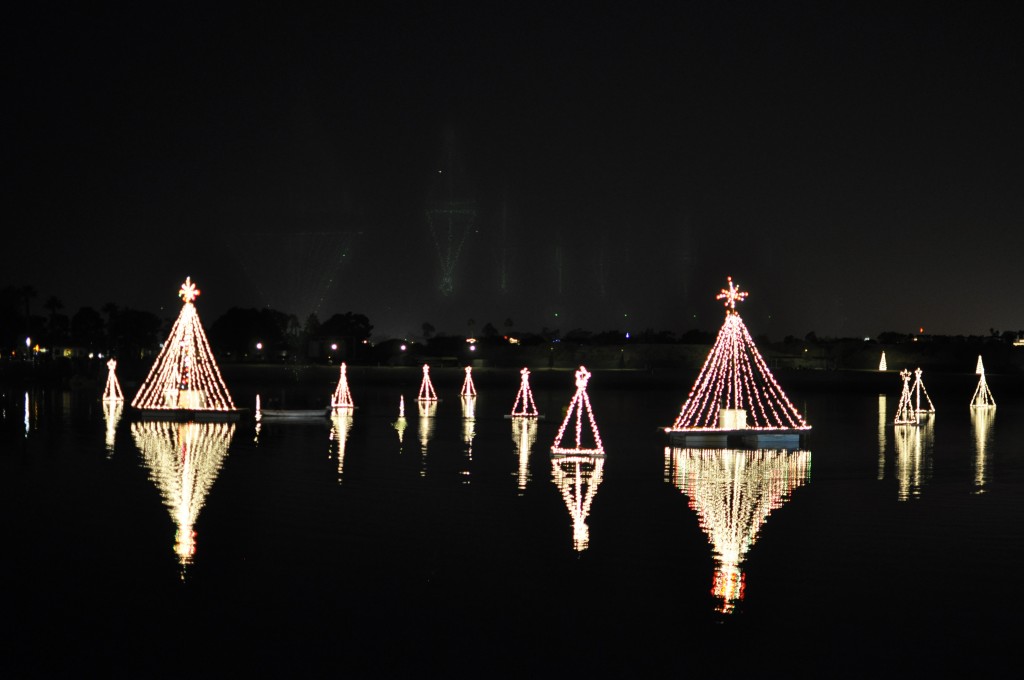 Popular amongst families in the area, is the annual venture to see local displays of Christmas lights. Newport Dunes Waterfront Resort, a local recreational area in the vicinity, sets up an incredible display of Holiday Lights on the Back Bay. More than 50 electric Christmas trees are placed throughout the bay and the contrast against the bay is a spectacular sight to see.
Additionally, locals can pick up live Noble, Grand Fir, and Nordman trees at their annual Christmas Tree Lot (you can download a special discount coupon here). If you plan on visiting with children, be sure to stop by Santa's House from 4pm to 8 pm every day during the holiday season.
Lastly, tomorrow begins the annual Christmas Boat Parade. The parade features yachts, boats, kayaks, and canoes decorated for the season. Each night through the 18th, they will sail along the harbor beginning and ending at Bay Island. Interestingly enough, the Christmas Boat Parade was named one of the top ten holiday happenings in the nation by the New York Times, so it's definitely worth checking out if you'll be in the area this week. For more information, visit the official website.
No compensation was received for this post. We were invited to preview the Holiday Lights display at Newport Dunes.