My parents bought me a Nintendo Entertainment System the year I had my wisdom teeth pulled in an effort to stave off the boredom that comes with recovery. Thus began my venture into the world of gaming. I grew up in the era of Zelda and Super Mario Bros. and eventually took my gaming mobile with my Game Boy. Thirty years later, the technology of gaming has evolved dramatically. But some things, like Mario and his friends, still manage to draw us into their exciting virtual worlds. Luigi's Mansion 3 was just released for Nintendo Switch, and we have everything you need to know about the sequel.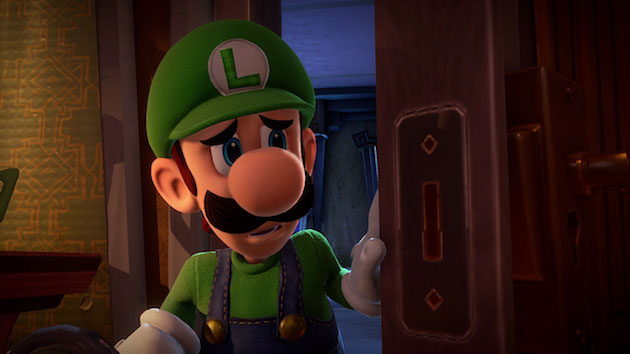 Luigi's Mansion
In a Nintendo twist, Luigi, rather than Mario, is the star of this series. In the game, Luigi wins a mansion in a contest he did not enter. Now, he must beat the bosses and puzzles throughout. You as the gamer control Luigi as he explores the haunted mansion in search for Mario. Follow a map on the touchscreen, shine a flashlight, blow fire, shoot water, stun ghosts, and trap them before Mario is trapped forever.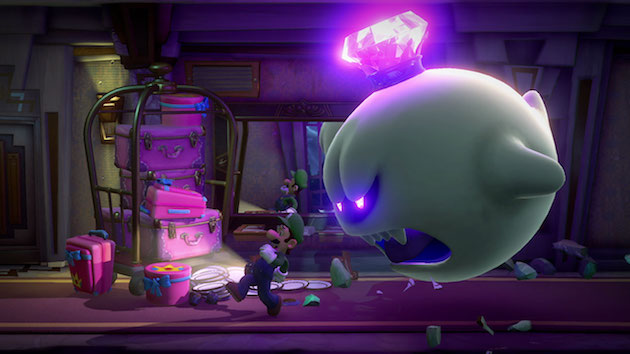 Luigi's Mansion 3
The third sequel in this game series, Luigi's Mansion 3 was developed for the Nintendo Switch. What could be better than a dream vacation with Mario and his friends?
The story
Luigi wins a free stay at the world-class Last Resort hotel for himself, his friends, and Polterpup! Hellen Gravely, the owner, promises to dazzle them with first-class hospitality. But things go quickly from charming to downright creepy. Awakened in the night by a scream, a terrified Luigi finds that his friends have been trapped in picture frames. Not only that, but his nemesis has returned. Luigi realizes he's caught in a trap—put in motion by Hellen Gravely to impress the ghostly villain King Boo! Can Luigi make it through floor after floor of scary ghosts, spooky puzzles, and terrifying bosses? Maybe! After all, he's equipped with Professor E. Gadd's latest ghost-hunting gear.

Nintendo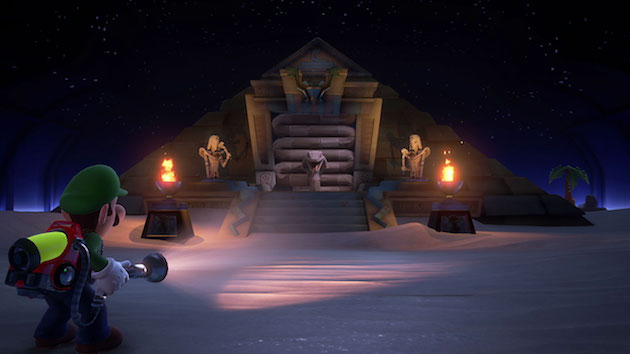 Gamer Guide to Luigi's Mansion 3
Catch ghosts and solve puzzles to rescue Mario and friends in the Last Resort hotel
Each floor of this towering hotel is themed, from the décor to the puzzles to boss!
Utilize the functions of the all-new Poltergust G-00: Pummel ghosts with a Slam, break through defenses with the Suction Shot, and blow back groups with a Burst
Luigi can call upon and control Gooigi, his all-green doppelganger, who can do what Luigi can't
Gooigi can slip through tight spaces, walk on spikes, and help Luigi overcome obstacles
Change between Luigi and Gooigi in single player, or let a friend play as Gooigi for 2-player co-op
Up to 8 players can work together to ascend the Scarescaper via local wireless or online
It's Team Luigi vs. Team Gooigi in a mini-game battle to see which is the ultimate team of ghost hunters
Tween Review of Luigi's Mansion 3
Luigi is back at it again in the latest installment of Luigi's Mansion. This time, Luigi and his friends travel to a mysterious hotel that King Boo has taken a hold of.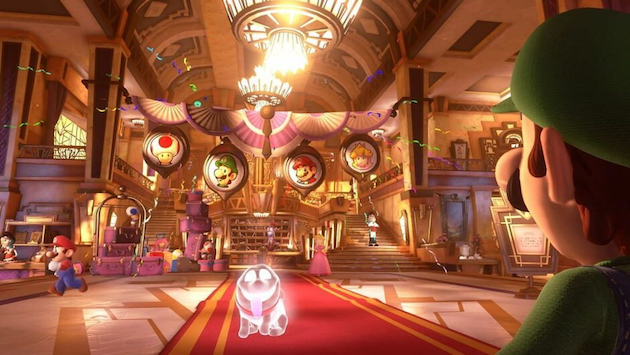 After discovering your old friend Professor E.Gadd has been captured too, you team up and start catching ghosts and saving your friends. The most challenging part of the game is learning the controls because there is so much to do. Another cool thing about this game is the DLC. You can get 3 costumes for Luigi in scarescraper and 3 levels in screampark.
I don't have a favorite or least favorite part of the game at the moment because I love the game and there is nothing wrong with it in my eyes. Overall, this is a great game and Nintendo did a phenomenal job with it.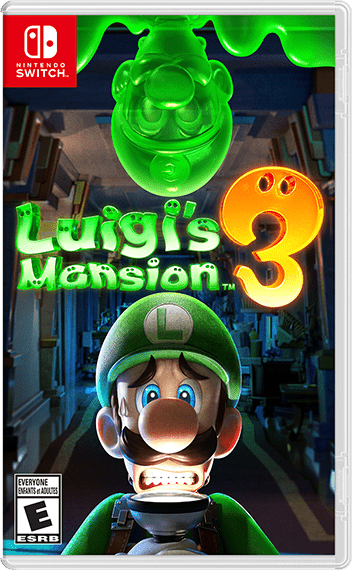 For more information or to get your copy of Luigi's Mansion 3, visit https://luigismansion.nintendo.com/.