My daughter chose a theatre camp one summer, and it inspired a passion for the stage. Her role in that community performance of The Greatest Showman taught her the hard work and dedication it takes to learn lines and music while working as a team. Exposure to the performing arts inspires kids to be creative, and we are thankful to be close enough to immerse ourselves in the arts at the acclaimed Segerstrom Center for the Arts. Each year, the center hosts a family series to provide kids and their parents with a number of immersive productions.
Segerstrom Center Family Series
The Segerstrom Center Family Series includes their Discovery Series for children ages 4-8 and their Explorer Series for children ages 7 and up. Each show is an adventure in storytelling and theatrical creativity designed to inspired kids' imaginations a foster an interest in and appreciation for live theater and the performing arts.
These productions offer families tremendous value and are designed to be experienced together. Each performance includes one hour of free family activities prior to the show and takes place inside the Samueli Theater. Three of the engagements will feature special relaxed/sensory-friendly performances for those with autism spectrum or other sensory sensitivities.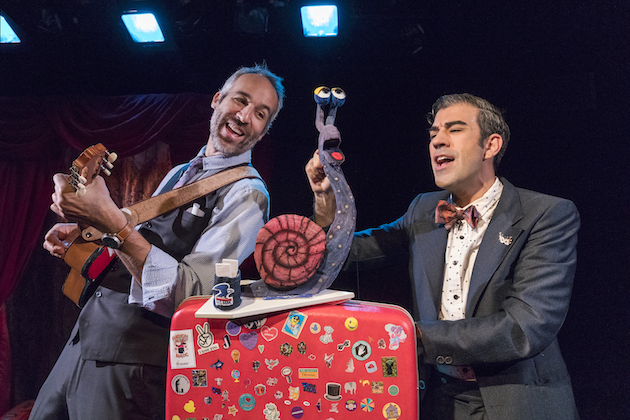 The Joshua Show: Episode 2
Joshua Holden delights audiences with his hour-long show that celebrates individuality. Mr. Nicholas, Joshua's right-hand man and the grumpiest of them all is planning an escape to outer space. Joshua sets out to convince him to stay through live music, singing, tap dancing, and a cast of zany puppets. The show about friendship, confidence, and the value of being yourself is certain to spark joy.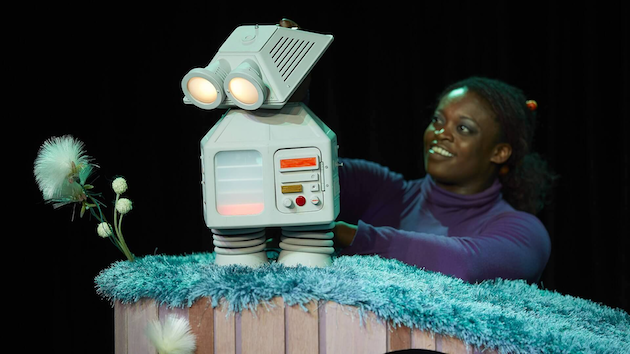 Beep
This sideways tale is about unexpected friendship, finding where you
fit, and learning to mix it up a little. In Mort's Village, everything has its
place, every day is the same, and everyone likes it that way. One morning, crash, boom, bang… down comes Beep. What is this annoying interruption to Mort's breakfast molly melon, who is this noisy robot girl, and how will she find her home? When Beep's power source starts to drain and she runs into trouble, Mort and the other villagers work to help her. With Windmill's trademark design, gentle storytelling, music and puppetry, Beep tells the story of what happens when someone new comes to town.

Don't Let the Pigeon Drive the Bus! (The Musical)
It is not easy being the Pigeon – you never get to do ANYTHING! When the bus driver has a crisis that threatens to make her passengers (gasp!) late, that wily bird just might be able to help. Starring an innovative mix of actors, puppets, songs and feathers, Don't Let The Pigeon Drive The Bus! (The Musical) is certain to get everyone's wings flapping. The script was written by Mo Willems, the creator of the #1 New York Times best-selling, Caldecott Honor award-winning Pigeon picture books, along with longtime collaborator and Disney Jr's Muppet Babies executive producer, Mr. Warburton. The musical also features music by Deborah Wicks La Puma, the composer behind Elephant & Piggie's We Are In A Play! and Naked Mole Rat Gets Dressed: The Rock Experience.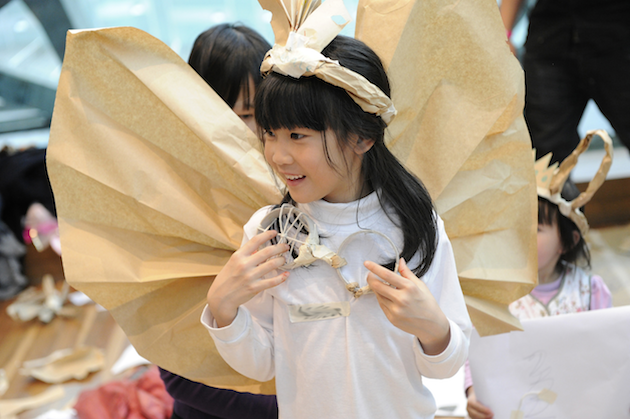 Paper Planet
This unique, installation style production invites children to engage with performers and use paper, tape and fingers to build a planet all their own. After exploring a forest of spectacular cardboard trees, children are encouraged to make creatures, flowers, costumes and impossible constructions, populating the world around them with fantastic paper creations.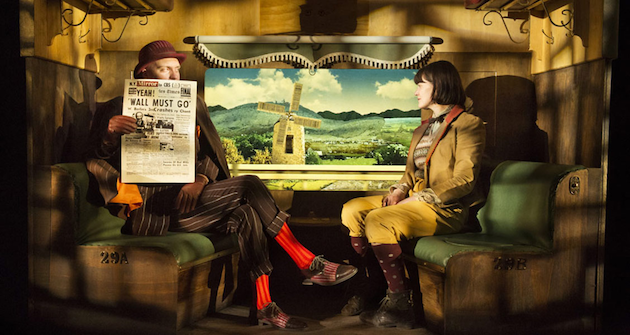 Emil and the Detectives
Young Emil catches a train to visit family, but something valuable is
stolen and Emil ends up alone in the big city, lost and desperate. A
group of quick-thinking and resourceful children rallies around, and the thief soon discovers Emil was not such an easy target. Emil & the Detectives is a journey about self-discovery, the value of friendships and taking risks and the empowerment of young people. In Slingsby's signature intimate theatrical style, the story is told by two skilled actors combining the thrilling intrigue of a classic caper with an evocative film noir design, complete with smoke and mirrors, miniature worlds and a cinematic score.
Tickets and Showtimes.
The Joshua Show: Episode 2
February 1, 2020 at 1:00 p.m.
February 2, 2020 at 1:00 & 3:30 p.m.
Beep
March 14, 2020 at *10:00 a.m. & 1:00 p.m.
March 15, 2020 at 1:00 & 3:30 p.m.
Don't Let the Pigeon Drive the Bus! (The Musical)
March 21, 2020 at *10:00 a.m. & 1:00 p.m.
March 22, 2020 at 1:00 & 3:30 p.m.
Emil and the Detectives
April 4, 2020 at 1:00 p.m.
April 5, 2020 at 1:00 p.m.
Paper Planet
May 2, 2020 at 3:00 p.m.
May 3, 2020 at 11:00 a.m., 1:00 & 3:30 p.m.
Tickets start at $20 and can be purchased online at SCFTA.org, in person at the box office, or over the phone at (714) 556-2787.
The Box Office is located at 600 Town Center Drive, Costa Mesa, CA 92626. The Samueli Theater is located at 615 Town Center Drive, Costa Mesa, CA, 92626.