{Sponsored}
My kids have toys everywhere, and keeping them contained is one of my biggest organizational challenges. I thought that designating a small room as a playroom would help eliminate the LEGOs at the dinner table, ad the Shopkins on my living room floor, but what I've realized is that my kids need designated spaces to put their toys.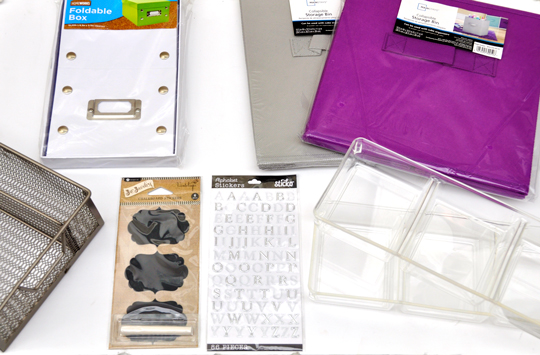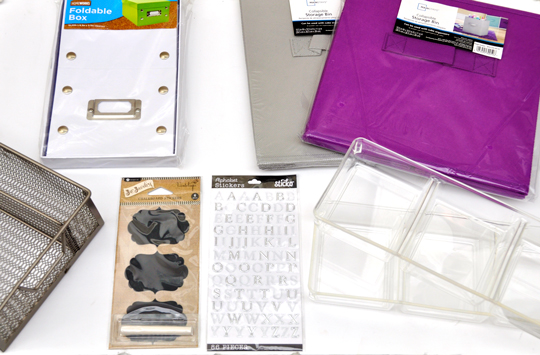 I always find myself incredibly motivated to organize at the beginning of the year, so I headed over to my local Walmart in search of playroom storage ideas. In line with the season, I found a ton of affordable solutions including baskets, trays, bins and more.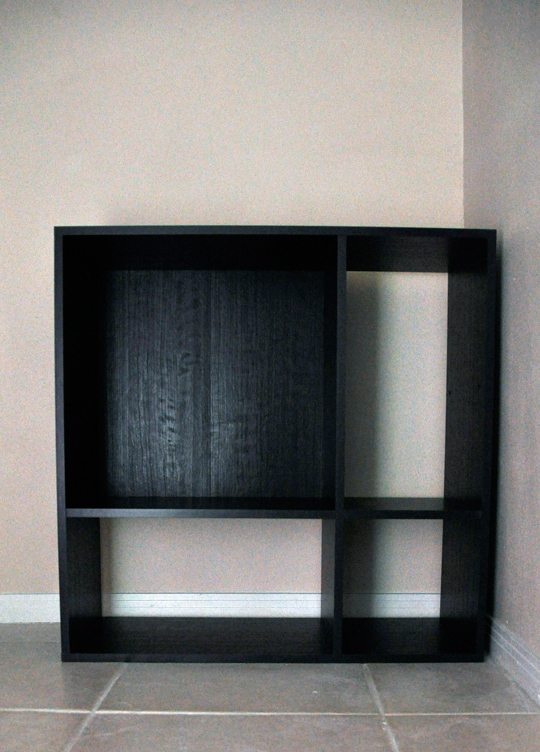 Since my kids' style is constantly changing, I thought I would start with a basic black bookcase from Mainstays. You can reconfigure the shelves to fit your style, based on what you'll be storing. I decided to configure it to include some larger spaces so I could include bins large enough to fit my kids' bigger toys.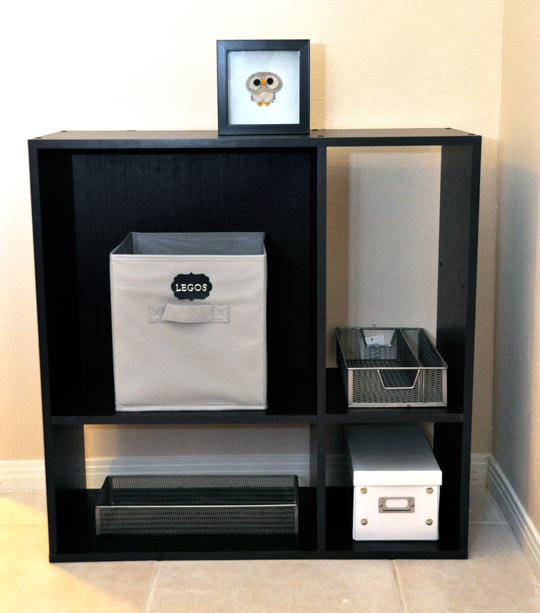 In the storage section of my local store, I found fabric, foldable bins which contain a handle, similar to a drawer. This makes it easy for my kids to pull out what they need. I also found smaller metal storage units for all of the "pieces" they have lying around. Lastly, I picked up a few foldable boxes to house items that when spilled, could create a mess (i.e. craft supplies).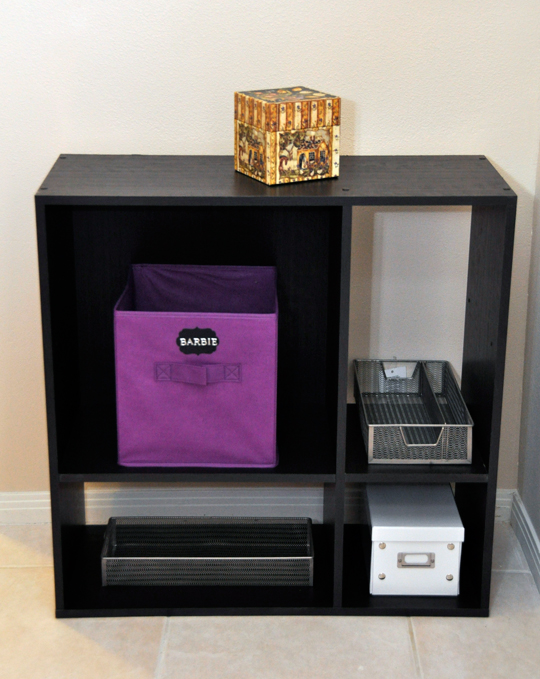 The most important part of this DIY Playroom Storage unit is labeling each container so my kids know exactly where each of their toys belong. I found some adorable chalkboard labels that can be personalized again and again, depending on what you're storing. While I like the look of chalk, I wanted something a bit more permanent and easy to read, so I picked up some alphabet stickers to help identify what is in each bin. You could easily re-use the labels and the stickers if you want to change out a bin for use with other toys.
I love how elegant this storage solution is, particularly since it will grow with your child based on his/her style and interests. To begin tackling your next organizational project, visit Walmart.com.

Latest posts by Caryn Bailey
(see all)