{Sponsored}
So many memories of my childhood stem from holidays and the traditions my parents shared with me. Even simple things like the annual balloons and ice cream cake on my actual birth date did not go unnoticed.  Our Christmas tree decorating was not complete without eggnog and the scent of spiced apple cider ushering in the season. I've continued many of those traditions with my own kids, fusing them with new experiences that our unique to our little family.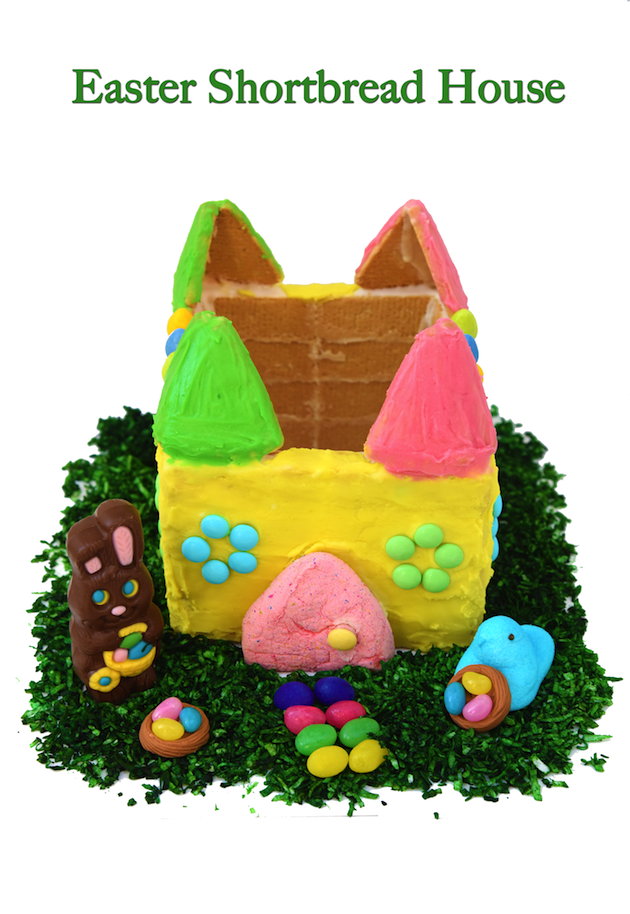 We started decorating gingerbread houses when my kids were young enough to be more consumed with eating the candy and licking the frosting than actually creating a masterpiece. But this fun, engaging activity has been ideal for slowing us down during a season that is typically busy and hurried. As my kids develop their creativity and dexterity, each year I see a noticeable difference in the look of our houses. Personal touches and enhanced detail reflect that my kids are growing up in every way imaginable.
The popularity of gingerbread houses has transcended the Christmas holiday and I've seen everything from spooky mansions and farmhouse chic masterpieces to houses inspired by fairytales and houses that transcend the traditional 4 walls and a roof.
Super Cute Easter Shortbread House
Easter is just one month away, and our family decided to start a new tradition with this Easter Shortbread Gingerbread House. In partnership with Walkers Shortbread, we gleaned inspiration from their Shortbread Castle to create our very own Easter Gingerbread House. We used Walkers Shortbread Fingers to create the base and the walls for our Easter Gingerbread House. Walkers Assorted Traditional Shortbreads were ideal for accenting our house including creating windows, adding detail to the roof and more.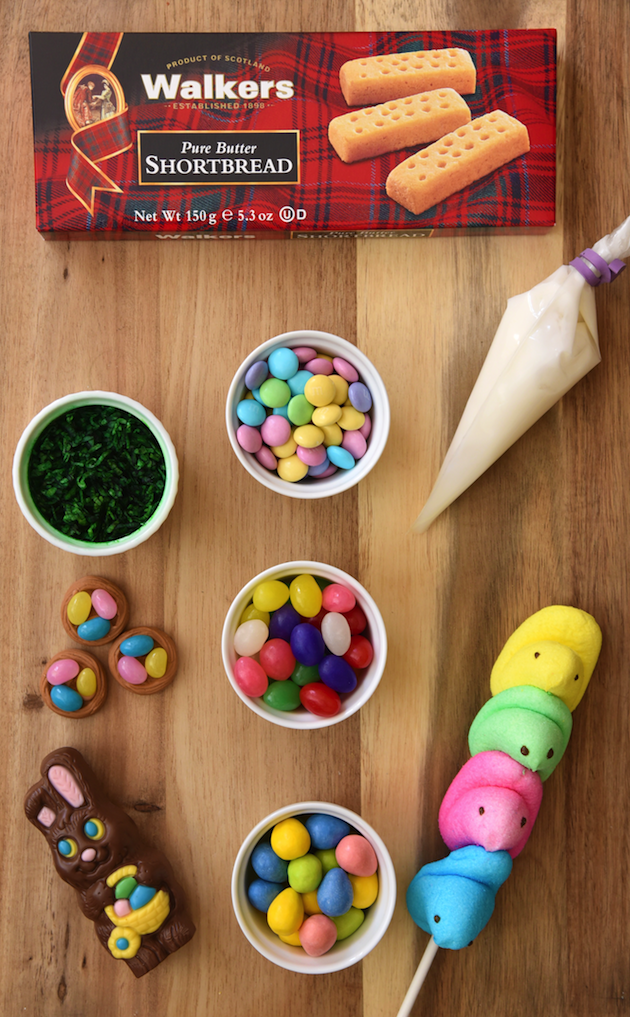 How to Build an Easter Shortbread House
Materials
5 boxes of Walkers Shortbread Fingers
2 boxes of Walkers Assorted Traditional Shortbreads
Edible "Glue" Icing (recipe follows)
Decorator Icing in varied colors
Assorted candies (i.e. jelly beans, chick and bunny-shaped candies)
Coconut
Food coloring
Edible Glue Icing
3 ounces pasteurized egg whites
4 cups confectioners' sugar
1/2 tsp cream of tartar
Directions 
Combine all ingredients in a mixer and whip for 8 minutes. Cover with a damp towel.
Easter Shortbread House Instructions
Create a blueprint of your Easter Shortbread House on paper
Lay out the shortbread to reflect the size and shape of your house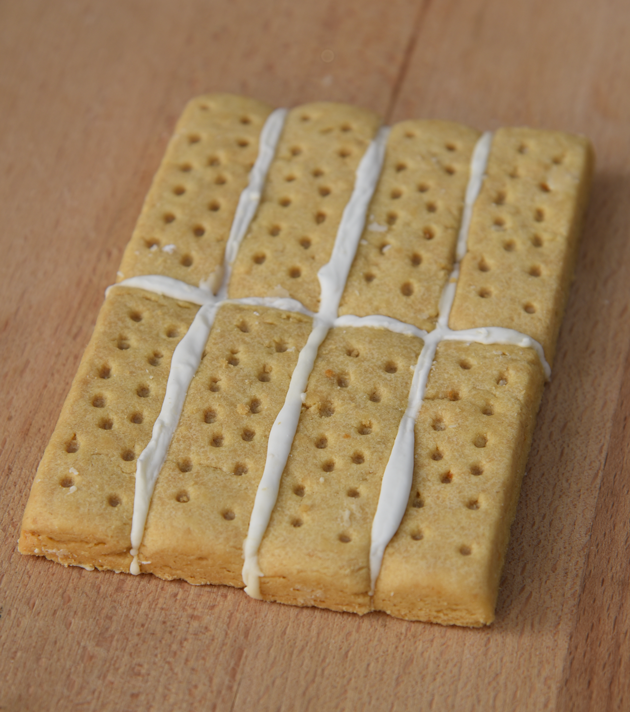 Assemble base with 8 shortbread fingers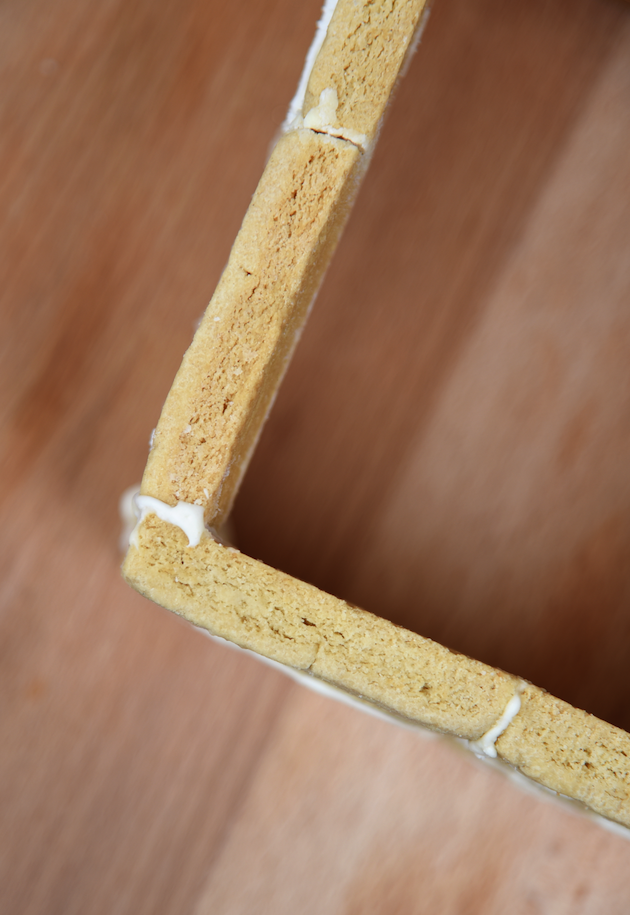 Pipe a generous amount of icing to fuse shortbread fingers together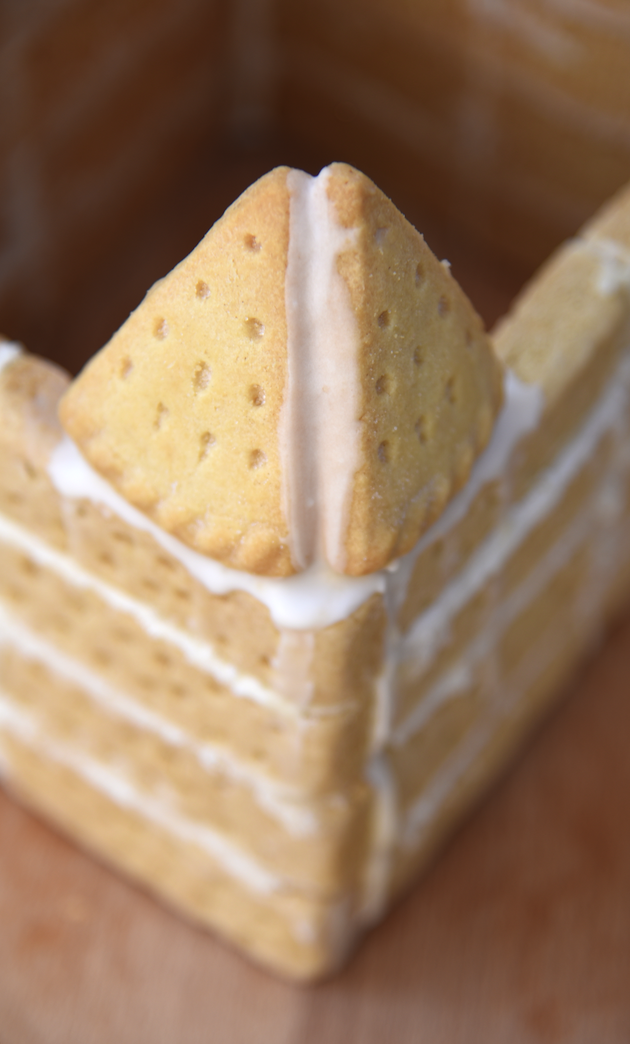 Repeat for walls and castle top
Allow base, walls, and castle top to dry completely before assembling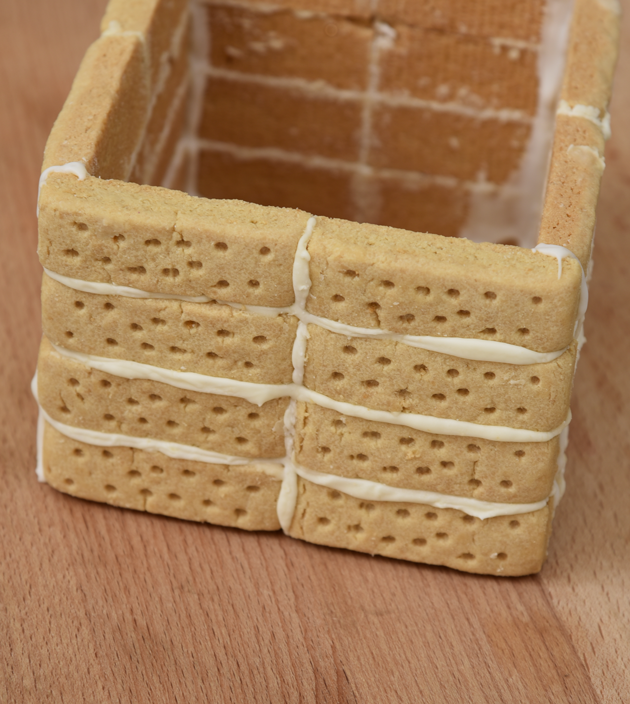 Assemble your house, using icing to cement the walls in place. Allow to dry completely.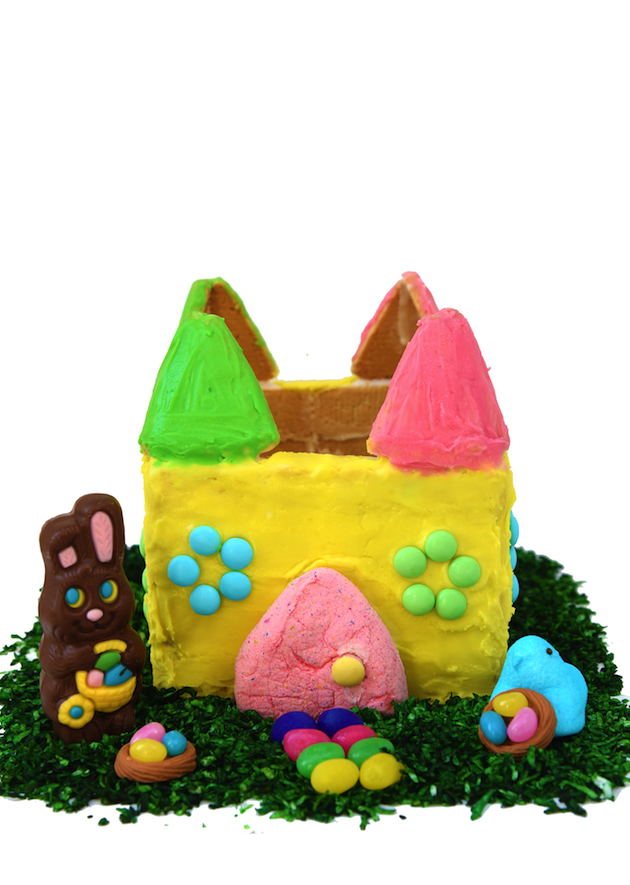 Decorate house using decorator icing and candies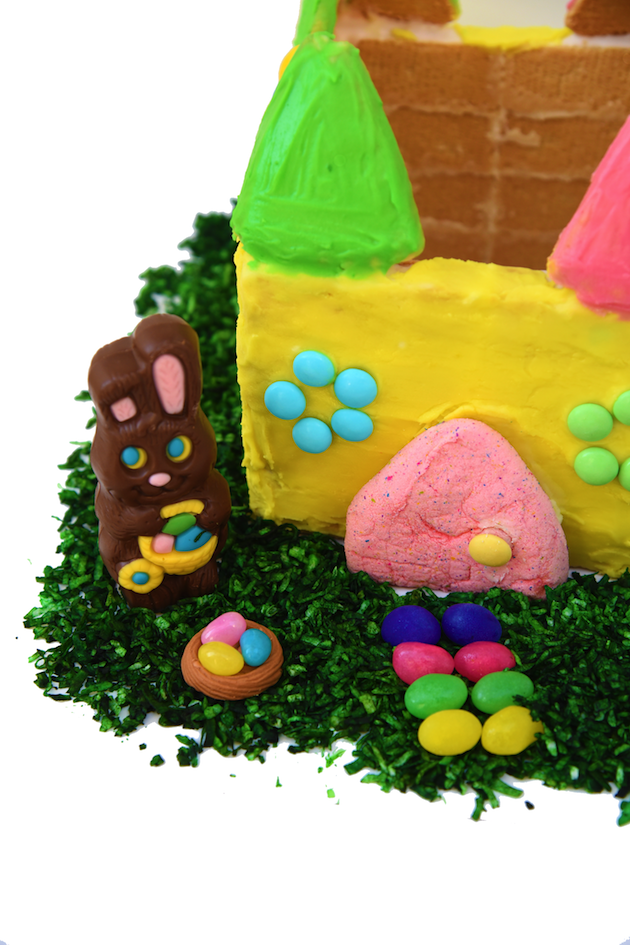 Create edible "grass" by dying the coconut with green food coloring
Set the grass on the ground surrounding the house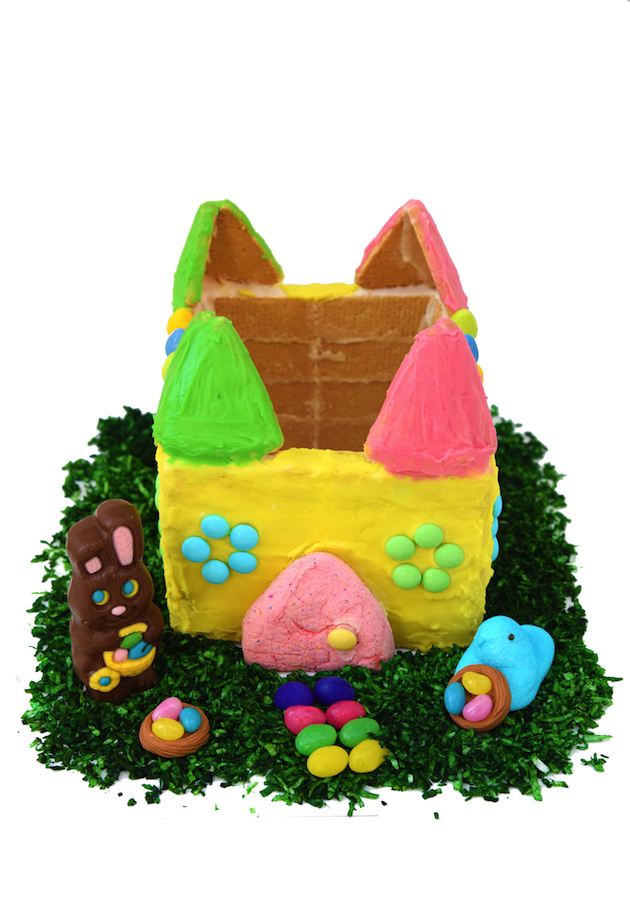 While this Easter Shortbread House is relatively easy to put together, it is time intensive. I recommend making it a family team effort. This also inspires enhanced creativity when it comes to the design and decor of the house.
What is your favorite Easter Tradition? I'd love to hear about it in the comments below.
Latest posts by Caryn Bailey
(see all)