{Sponsored}
We needed to leave 5 minutes ago, and without fail, one of my kids has spilled orange juice across the kitchen table. On any other day, I could have ran them to school and come home in time to clean up the mess before it became a haven for ants. But today I'm working in LA and traffic is only getting worse every second I think about the juice weaving its way into the cracks and crevices of the lazy Susan on my kitchen table. I grab a handful of paper towels to contain the mess, and in that moment, I think about how handy those grocery store antibacterial wipes would be, even if they are expensive and resemble more of a science experiment than a cleaning assist.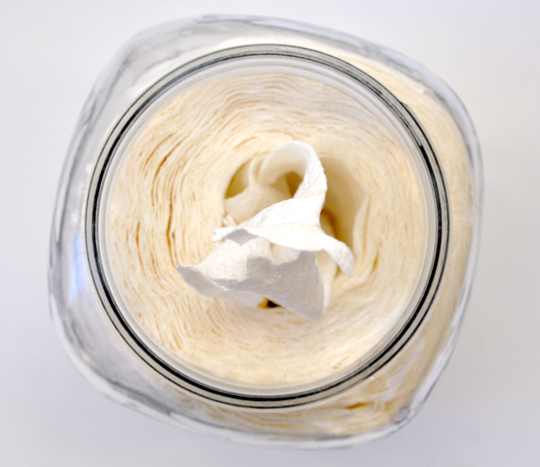 That spill, and every single one that preceded it, fueled my latest DIY impulse.  Surface Cleaning Wipes are my cleaning staple and have been used on nearly every surface and floor of my home. I love everything about them…their durability against my aggressive cleaning methods…the ability to clean and disinfect with one product quickly…their versatility and use on nearly every surface…pre-perforation! What I don't love is the list of unrecognizable ingredients and their long-term impact on our family and the environment.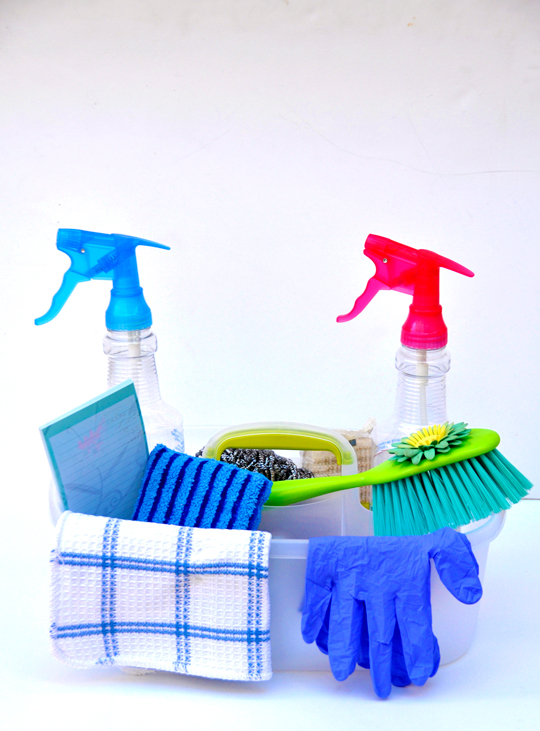 If you were to inventory your home, you'll likely find a handful of products that are ideal for cleaning your home safely and naturally. Baking Soda, for example typically ends up in your chocolate chip cookies, but this powerful cleaning agent can brighten  your whites, unclog a drain and deodorize a refrigerator. Some of my other favorite all-natural cleaning agents include vinegar, rubbing alcohol, Borax, castile soap, hydrogen peroxide, salt, and lemon juice. You can do a simple Google search to find out how to use these products to clean everything from the grease on your stove to the mildew in your bathtub.
Since it is the first week of Spring, you may have cleaning on your mind. I'm personally motivated by the fact that the greater daylight hours give the illusion that I have more time during the day to work, play with my kids and put together projects like this one.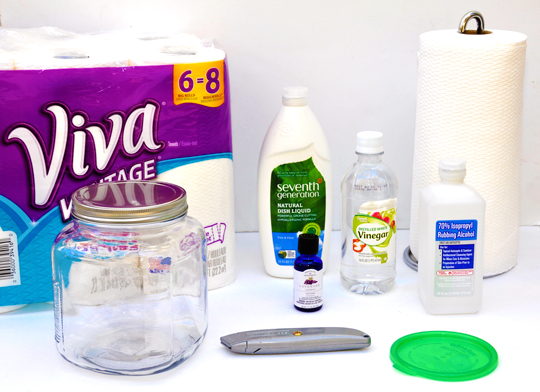 DIY Surface Cleaning Wipes
Large Glass Mason Jar
1 roll of Viva Paper Towels
Serrated knife
Plastic Tupperware Lid
Scissors
1/2 cup boiling water
1 cup vinegar
1/2 cup rubbing alcohol
2 teaspoons dish soap
10-20 drops of essential oil
Directions: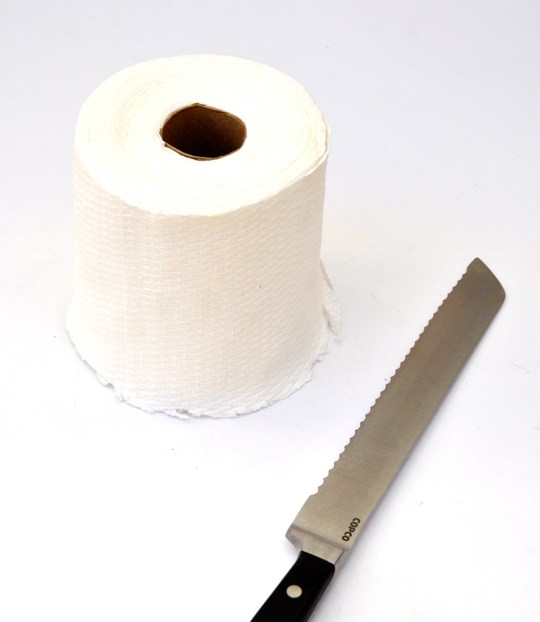 Using a serrated knife, carefully cut the role of paper towels in half.
Remove the cardboard center (it should easily pull out).
Insert the role of paper towels into the mason jar.
Measure the circumference of the top of the mason jar and cut lid to size so that it acts as a seal (thus preventing the wipes from drying out.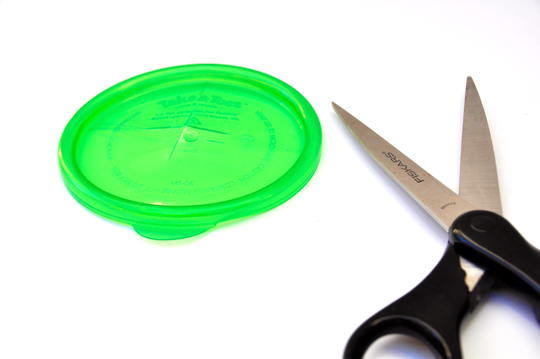 Fold the circle in half and make one cut in the center. Repeat so that you have a criss-cross cut that can be used to pull the wipes through.
Mix boiling water, vinegar, rubbing alcohol, dish soap, and essential oil together.
Pour mixture over paper towels inside the mason jar.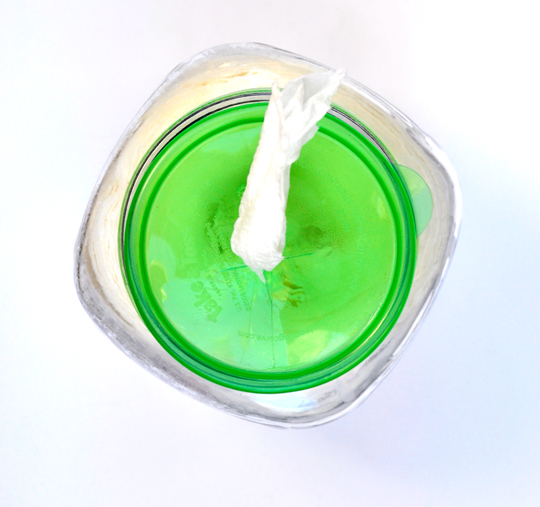 When saturated, pull the first paper towel through the criss-cross slit that was made in the center of the plastic lid.
Close the jar with the screw-on lid, when not in use to prevent wipes from drying out.
Label mason jar, if desired.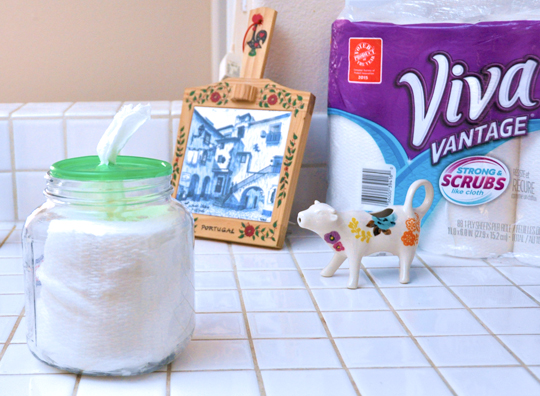 *Tip* Frost or spray paint your jar before inserting the paper towels for a fun, personalized container. You can also hot-glue fabric onto the jar, if desired.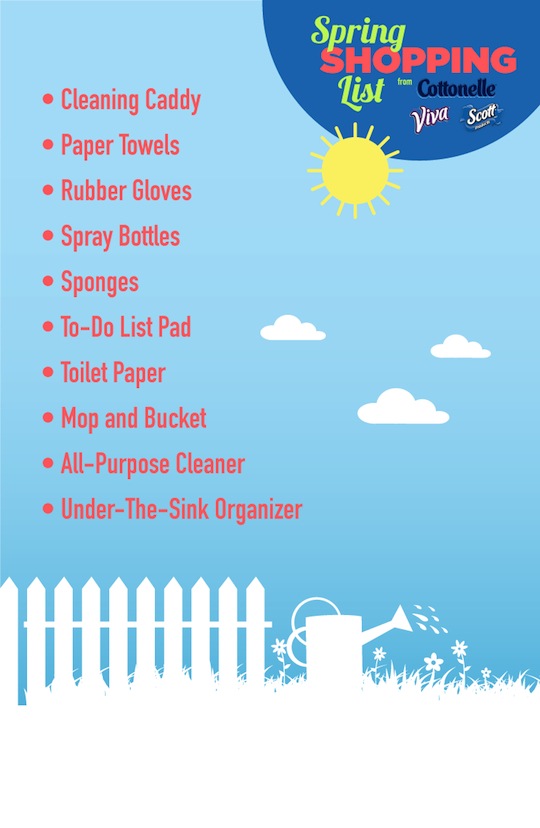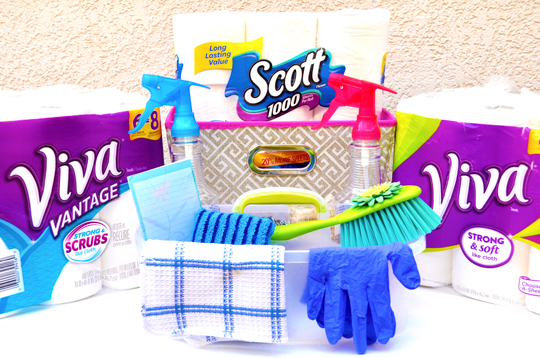 Viva, Cottonelle and Scott want to ensure you're equipped to tackle your Spring Cleaning Projects. For this particular DIY, I used Viva Vantage towels, which have a texture that resembles terrycloth. These towels are ideal for bathroom counters, stainless steel appliances, glassware, stovetops and more. I also find they hold up well as DIY Surface Cleaning Wipes. For a softer wipe, use Viva Towels, which can be used on kitchen countertops and tables and won't tear with multiple rinses.
For more information or to stock up on supplies for your Spring Cleaning project, visit Walmart.com.
Latest posts by Caryn Bailey
(see all)