Now that the weather is warm, my husband and I have been spending some extra time in our backyard planting, pruning, and maintaining the trees, flowers, and fruits/vegetables we currently have growing.  I personally love flowers because they bring color, vibrance, and life to a space.  All of our plants are confined to our backyard, so I thought it might be nice to bring some of that vibrancy to the front of our home.  Since our porch isn't as spacious as I would have liked it to be, I determined than an outdoor planter might work well to greet and welcome our guests.
If you've shopped at
Walmart
, then you've likely noticed some exclusive home decor items from Better Homes and Gardens. I personally love the aesthetics of these items, often competitively priced.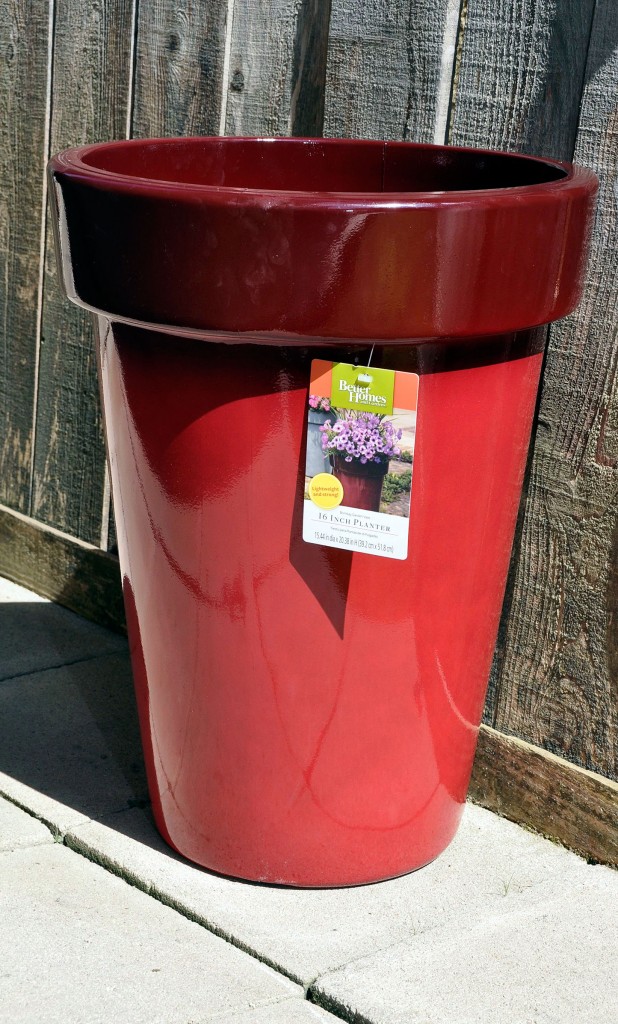 Walmart recently sent a Better Homes and Gardens Tall Bombay Planter to inspire an outdoor gardening project, so the first thing I did was head over to our local store to peruse the flower and garden section.  Last month, I showed you a glimpse of the plants and trees the store has to offer and when I visited the store over the weekend, I found a more impressive selection.  In fact, the most difficult part of this project was determining just which plants I wanted to define our front outdoor space.  I wanted something large, full, and colorful, so I decided to pick up these Sweethearts' Sweet Tart flowers from Better Homes and Gardens: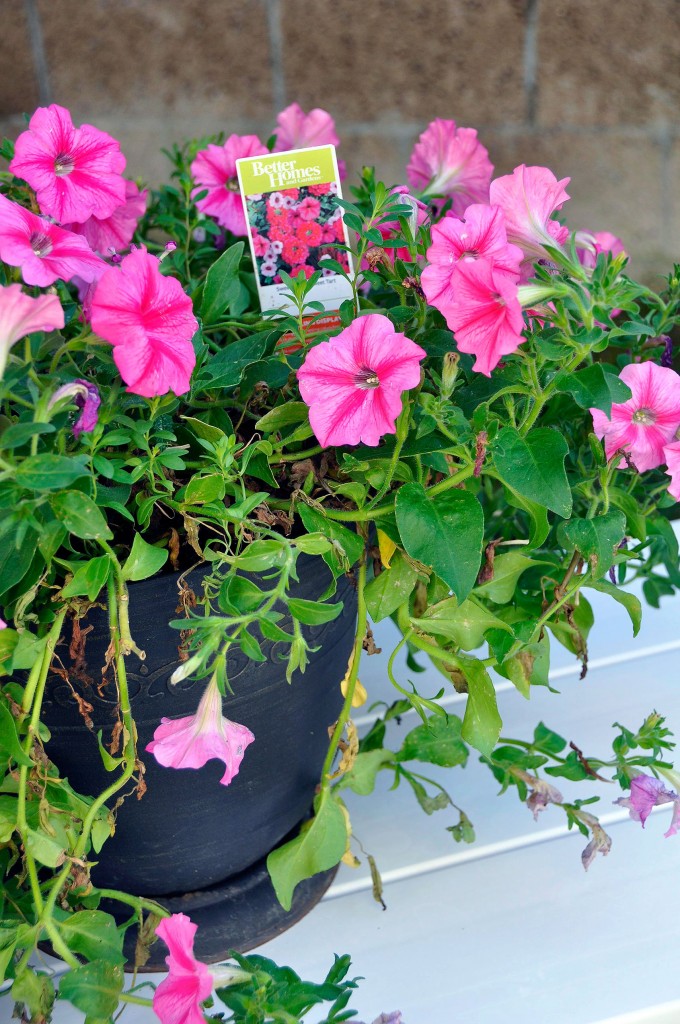 This is a summer, outdoor plant that likes a lot of sun and requires daily watering.  While our climate tends to be dry, I think this plant will enjoy it's permanent residence outside, as long as I remember to water it!
Because this is a large plant and can grow to be 24 inches tall and 18 inches wide, it made sense to move it to a more spacious planter like the one sent to us by Walmart.  Unlike many planters which tend to be heavy, and easily breakable, this planter from Better Homes and Gardens is made from lightweight materials and won't crack or fade.  This planter can be used indoors or outdoors and has a sleek, shiny red finish that makes it look pricier than it is.
Along with the plant, I picked up a bag of Miracle-Gro Potting Mix (recommended by one of the employees).  Since I don't have a lot of knowledge about how plants grow best, I figured this mix would do the trick since it feeds plants for up to 6 months and grows plants twice as big.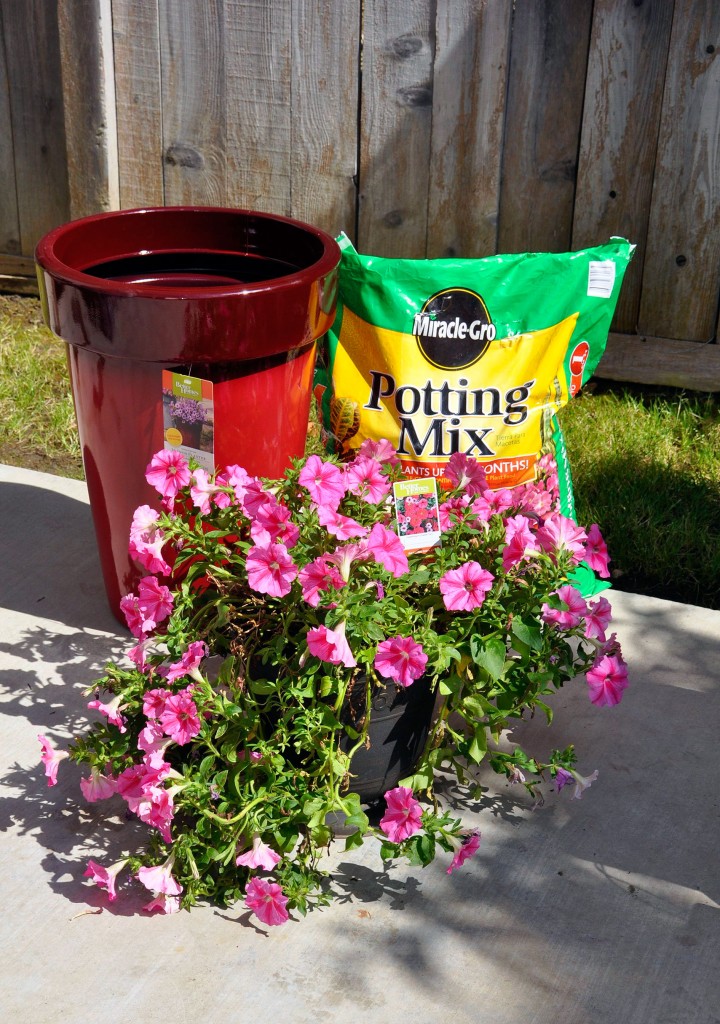 Here is a quick list of the items you'll need for this DIY Outdoor Gardening Project:
Better Homes and Gardens Tall Bombay Planter (available at Walmart for $22.96)

Miracle-Gro Potting Mix

Plant of your choice

Shovel

Rocks (optional)
Now that you have all of your supplies, begin by drilling several holes in the bottom of the planter. All plants need water, but most won't thrive if the roots are saturated in water that doesn't have a place to escape (very often the roots will rot and the plant will die if left in an unvented planter).
Once you've drilled your holes, begin by filling the bottom with rocks.  This will allow your plant to "breathe."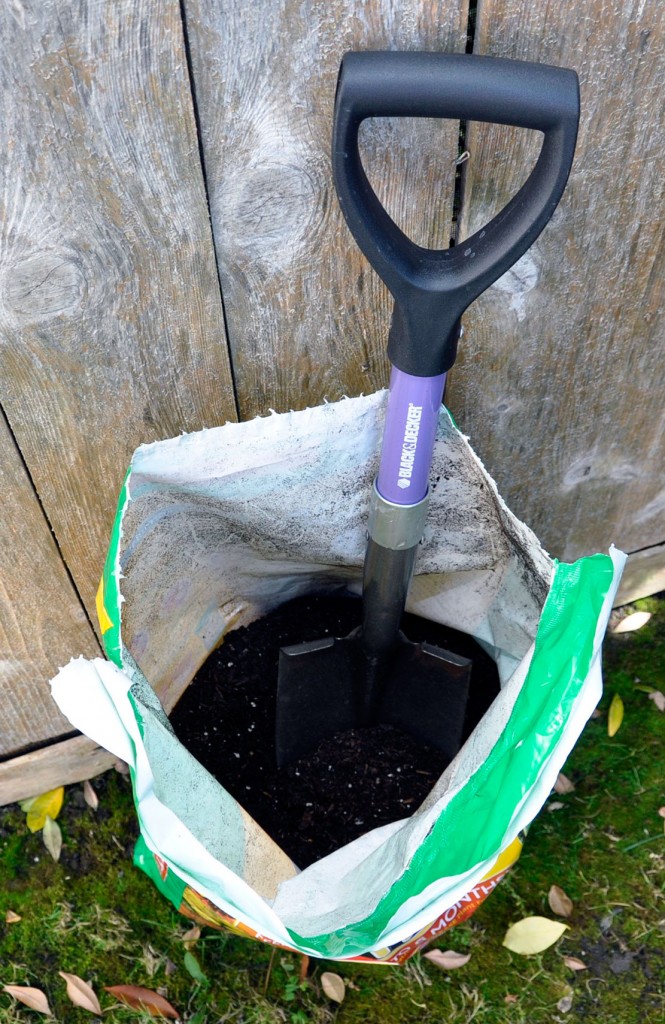 Begin filling the planter with the potting mix.
When you are about 2/3 of the way full, gently remove the plant from its container (I used a shovel and went around the edge).  Since this is a large plant, you'll want to be careful not to disrupt the roots too much.
Place the plant inside the planter and fill any spaces with remaining potting mix.
Water your plant!
While this was a relatively easy project, I have a few tips that will ensure that the process is seamless.
1.  Determine where you want your planter and try to do all of the work near that area. While this is a lightweight planter, once you add the rocks, soil, plant, and water, it becomes heavy, but not impossible to move.
2.  Be sure to grab the plant by the base, rather than the stems/flowers.
3.  If you are purchasing smaller plants, try to diversify by adding different types of plants in varying sizes and colors. Better Homes and Gardens recommends a large plant as the focal point, a soft, billowing filler plant at the base, and a tumbling plant (like the one I purchased) to spill over the edge.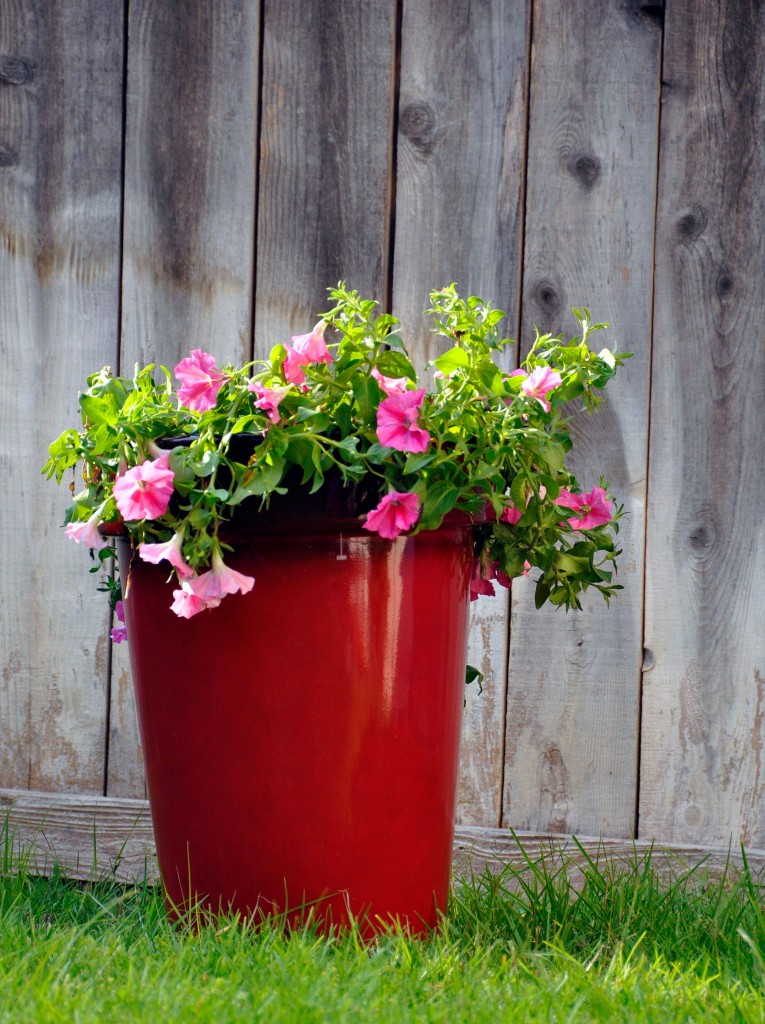 Overall, I'm quite pleased with the way this project turned out.  It was an easy, affordable way to spruce up the front of our house so that it is warm and welcoming to the friends and family who will be visiting us this summer.
You can purchase Better Homes and Gardens plants and planters at your local Walmart.

Latest posts by Caryn Bailey
(see all)