{Sponsored}
In the weeks leading up to Christmas, my children begged us daily to put up the tree…string the lights outside of our home…hang a wreath.  We love this time of year for so many reasons and we celebrate through togetherness often realized through food, crafts, and a myriad of holiday activities.  Decorating has been an important part of how we celebrate the holidays together and make memories.  It also readies our home to welcome friends and family for the season.
The center of our family gatherings is the table, so I decided to put together an easy centerpiece that is versatile enough to be used for nearly any holiday celebration. Initially, I wanted to use floating candles, but because they are incredibly difficult to find, I opted for a divided glass vase that gives the same illusion.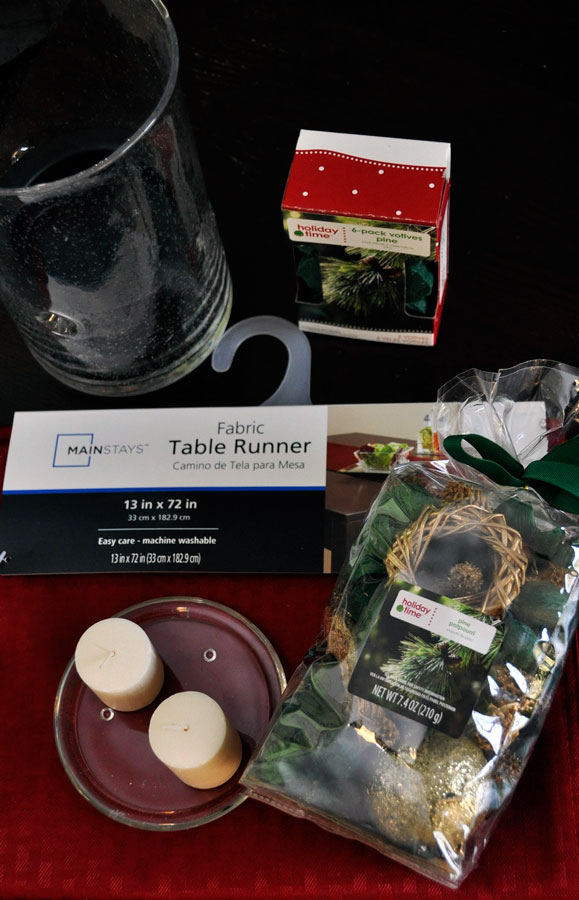 Here are the items you'll need to make this Faux Floating Candle Centerpiece, available at your local Walmart:
White Scented Votives
Cylinder Glass Vase
Glass floating platform
Mainstays Red Sedona Hyde Runner
Instructions:
Fill the bottom of the glass vase with potpourri
Replace the metal floating platform with the glass platform
Set the votives inside the glass vase on the platform, alternating between colors
Lay out the table runner and display your vase
If you purchase scented potpourri, the room where you display this centerpiece will still smell delightful even if the candles are not lit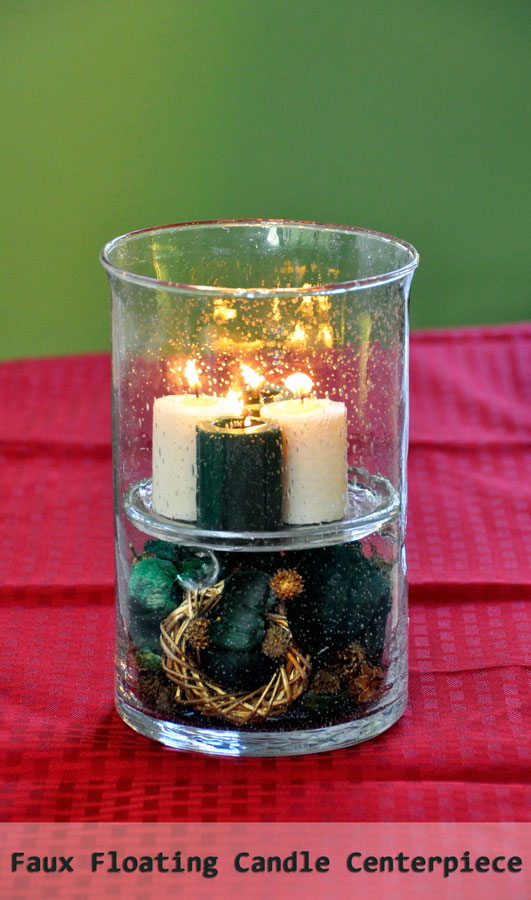 Traditionally, I would not use flame candles in my home because our children are still very young. However, because these candles are nicely contained inside the glass vase, I felt comfortable using them (and we're always around to supervise).  Once the holiday season has commenced, simply change out the colors of the candles and the scent of the potpourri and you'll have a centerpiece you can use for any occasion throughout the year. Purchasing versatile decor items is a great way to change the look and feel of your home each season without spending a lot of money.
For last minute decor items, visit your local Walmart.

Latest posts by Caryn Bailey
(see all)