No compensation was received for this post. I attended a press event which helped facilitate the writing of this post.
The bond between sisters is sometimes tightly woven, sometimes loosely held, but never broken. ~ Anonymous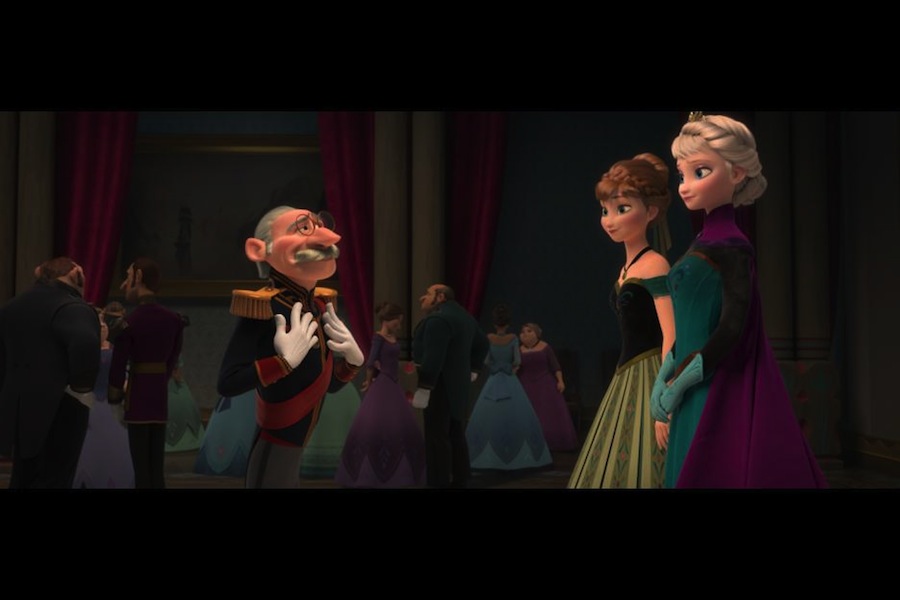 I didn't grow up with siblings, and yet I felt the ache of not having that inseparable bond with another person.  Having seen the love and commitment shared by siblings through friends and family, I vowed to foster that relationship within my own children. Disney's Frozen, which debuts in theaters today, showcases one of the most beautiful portrayals of sisterly love I've seen in a film.  Set in the Norwegian-inspired kingdom of Arendelle, Frozen is loosely based on Hans Christian Andersen's The Snow Queen. But apart from Elsa's character, who's icy powers resemble that of the original Snow Queen and some of the themes of love versus fear, there is little semblance to the original work.
As the film opens, audiences are immersed in Frozen's breathtaking cinematic beauty.  This is perhaps one of the most visually impressive animated works I've seen, no doubt due to the filmmakers unwavering commitment to creating an authentic, believable world.  As young girls, sisters Anna and Elsa enjoy playing with the magic Elsa possesses over ice and snow.  But when a traumatic accident nearly costs Anna her life, Elsa is relinquished to her room to protect her sister and the rest of the kingdom from her powers.  Without any memory of Elsa's powers, Anna finds herself alone and disheartened by her sister's icy detachment.  Because Anna has no memory of their early childhood, she struggles to understand why Elsa would isolate herself from the world, and more importantly her one and only sister.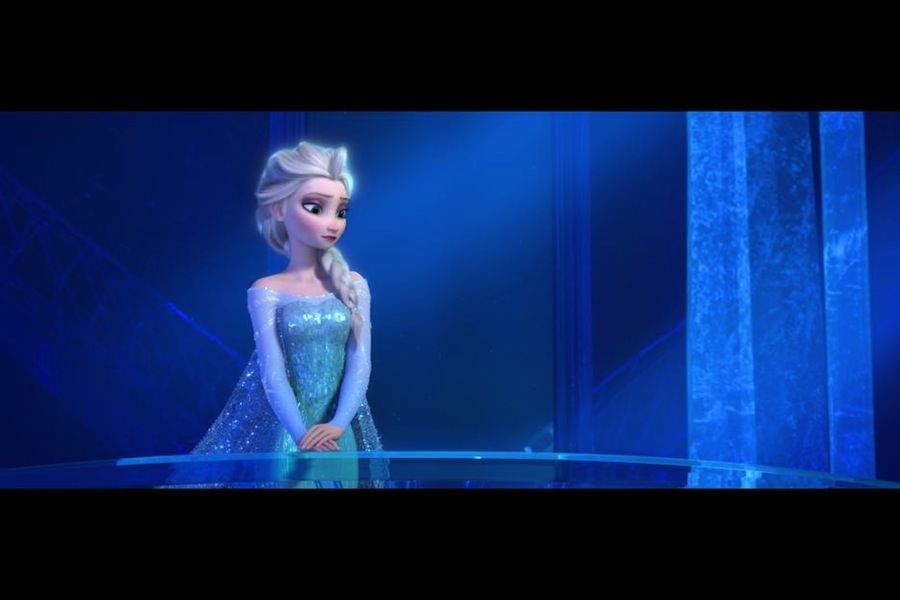 Many years later, the kingdom will open for the first time in honor of Elsa's coronation as Queen. Riddled with fear, she struggles to keep her icy powers under control and she is nearly successful.  Unfortunately, an argument between her and her sister Anna over her impetuous engagement causes her to unleash a fury of ice, snow and frost, locking the kingdom of Arendelle in an endless winter.  In a panic, Elsa flees to the North Mountain where she isolates herself.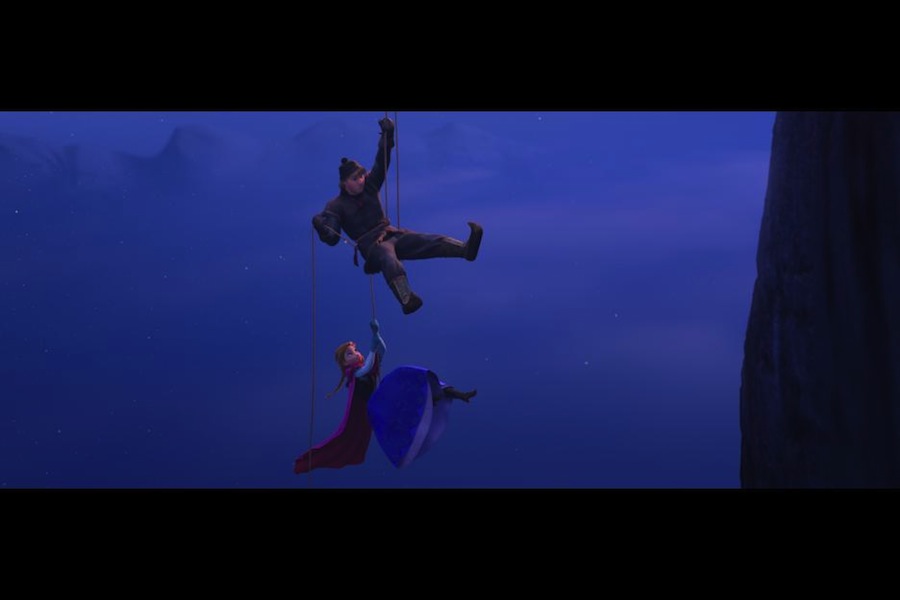 In a quest to save her sister and the kingdom, Anna treks up the mountain where Elsa has housed herself.  Along the way she meets mountain man Kristoff and his reindeer sidekick Sven whom she convinces to help find her sister. In a treacherous and icy journey, the team encounter a number of obstacles and it will take an act of true love to save Elsa and the kingdom of Arendelle.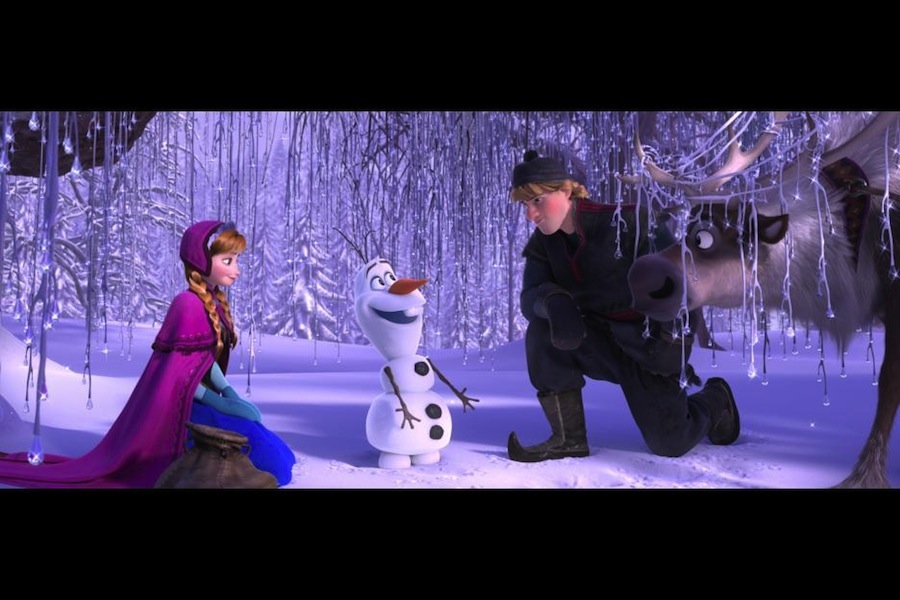 This is perhaps Disney's most adventurous story to date with a plot twist audiences won't likely expect.  Neither sister is your traditional Disney Princess, yet each one possesses all of the qualities you would expect from royalty. I appreciated how real each character was…flawed and imperfect, yet possessing those strong internal qualities I want my daughter to emulate.  Anna is adventurous, fearless, and filled with unwavering love, while Elsa is elegant, powerful, and driven by her concern for others (specifically her sister). Complimenting the film's vivid and imaginative cinematography and powerful story was a team of voice actors who provided poignant musical performances.  The amount of depth and emotion in this film perfectly depicts the truest love between two sisters.
Disney's Frozen is in theaters today.
Images: Disney
Latest posts by Caryn Bailey
(see all)