Disney ventured into the unknown when it released Frozen six years ago. The filmmakers broke tradition and shattered box office records with their animated take on Hans Christian Andersen's fairy tale, The Snow Queen. Set three years after the original film, Frozen 2 follows the story of Anna, Elsa, Kristoff, Olaf, and Sven as they journey beyond the kingdom of Arendelle to uncover the origin of Elsa's chilly powers.
Consideration provided by Cinépolis.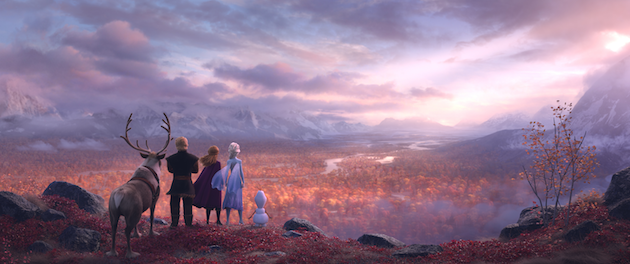 Frozen 2
Frozen 2 begins three years after the events from the original film. As you recall, Elsa isolated herself from the world, and her sister Anna, because of the magnitude of her chilly powers. In the sequel, she sets out to find the origin of the powers she possesses to create ice and snow.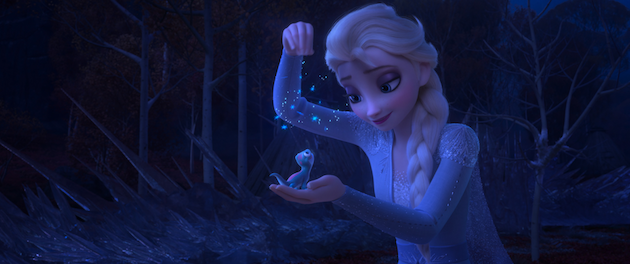 As the story progresses, we learn that Elsa is unsettled. Her connection to nature is strong, and the voice she hears cannot be ignored. Longing to find out who she really is, Elsa is compelled to follow the voice, which offers glimpses of the past and the promise of truth and revelation. But those answers come with a threat to the kingdom of Arendelle and the bond that she shares with Anna. Elsa ventures into the unknown…the enchanted forests and the dark seas to uncover the mystery of her past. Where Elsa once feared that her powers were too much for the world, she now hopes that they are enough.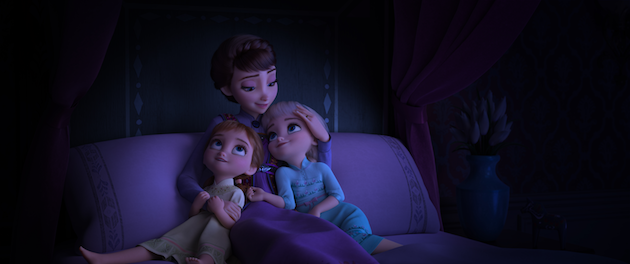 Visually, the film is breathtaking, showcasing the scope of Disney's creative capabilities. Returning cast Idina Menzel, Kristen Bell, Jonathan Groff, Gosh Gad, and Ciarán Hinds are joined by Sterling K. Brown, Evan Rachel Wood, Alfred Molina, Martha Plimpton, Jason Ritter, Rachel Matthews, and Jeremy Sisto.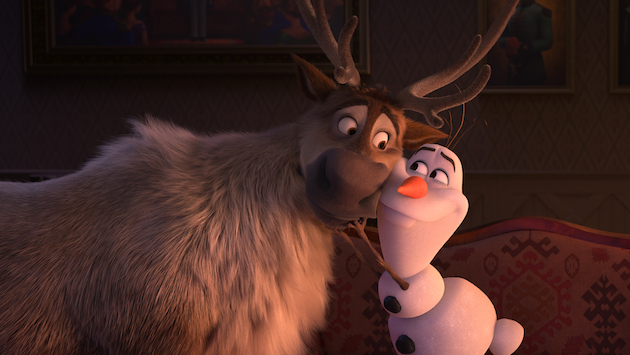 While the story is darker than the original, it is juxtaposed against the warm Autumn colors, the upbeat musical numbers, and Olaf's humor. It is, as the original, a story about sisterhood, love, and knowing who you are.
The Cinépolis Experience
We saw Frozen 2 at our local Cinépolis Luxury Cinema, and my kids and I are asking if we can ever see a movie in another theater! The experience is absolutely cushy and features fully reclining leather seats and a gourmet menu and seat-side service.
Every Tuesday, Cinépolis offers special pricing on movies at select locations, and Monday-Thursday, guests can enjoy Happy Hour from 3:30 to 5:30 pm. Become a Cinépolis Reward Member (it's free) and you'll earn points towards rewards, special discounts, access to exclusive events, and more.
Frozen 2 Printables
Celebrate the release of the film with our free Frozen 2 printables and coloring sheets.