We have not been to Disneyland since they reopened, which means we are way overdue for a visit. In the waiting, we got our Jungle Cruise fix with Disney's latest American fantasy film inspired by the iconic Disneyland theme park ride. Every ride at Disney's theme parks has a story, and this particular ride lends itself well to an adventure-filled journey through the Amazon. Starring Dwayne Johnson (aka "The Rock") and Emily Blunt, Disney's Jungle Cruise is now playing in theaters nationwide.
Hosted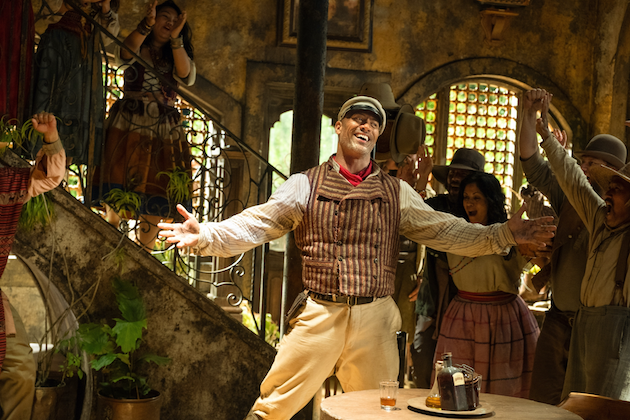 Disney's Jungle Cruise
Disney's Jungle Cruise is the second feature film inspired by a Disney theme park ride, its predecessor, Pirates of the Caribbean a global, box office success.
Set at the height of World War I, Dr. Lily Houghton (Blunt) is a researcher who travels from London to the Amazon jungle to enlist skipper Frank Wolff's (Johnson) maritime services. Lily hopes to navigate the most dangerous parts of the Amazon in hopes of uncovering the mystery of an ancient tribal artifact with the power to change the fate of humanity. This ancient tree possesses remarkable healing abilities and the power to change the future of medicine. Together, they embark on a quest wrought with innumerable dangers and supernatural forces.
With rival riverboat tour operator Nilo at their cusps, the duo, often at odds, are thrust into this epic quest together. Lily's brother in town, their challenges include wild animals, formidable foes, and supernatural threats juxtaposed against the backdrop of the lush rainforest. The stakes are high as the fate of mankind hangs in the balance.
The film, as Johnson poignantly puts it, is about adventure and life, living a full life. My kids and I appreciated the nods to the theme park ride, particularly the silly puns Frank (Johnson) coins. In the spirit of Pirates of the Caribbean and The Mummy, Jungle Cruise is packed with adventure and danger, magic and mystery. Jungle Cruise is one exciting ride!
Jungle Cruise at Disneyland
Admittedly, our initial appeal for the film was based on its ties to the infamous theme park ride. Jungle Cruise opened at Disneyland in Anaheim, California in 1955 and later at Disney Parks across the globe, including the Walt Disney World Resort. I found it interesting to learn that initially, the ride was to boast a more serious tone. These days, the skippers lead a humorous, if not irreverent, expedition along the Nile of Africa, the Amazon of South America, the Irrawaddy of Southeast Asia, and the Ganges of India.
The film draws inspiration from the ride, but only loosely follows the storyline. Many of the ride's characters are reimagined, including the villains. And while the initial draw for many families is the film's ties to the theme park ride, Jungle Cruise expands on that storyline with exciting, imaginative twists and turns.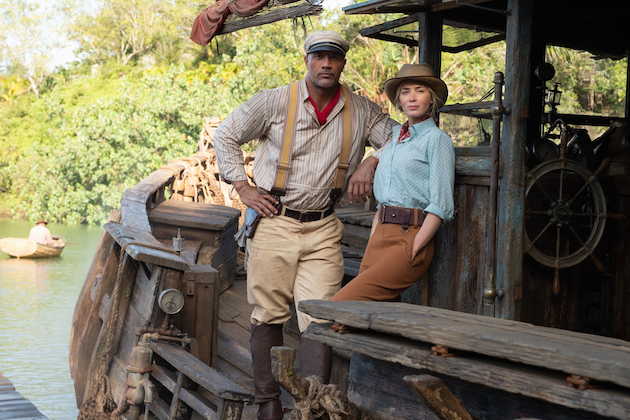 Jungle Cruise Printables and Activity Pages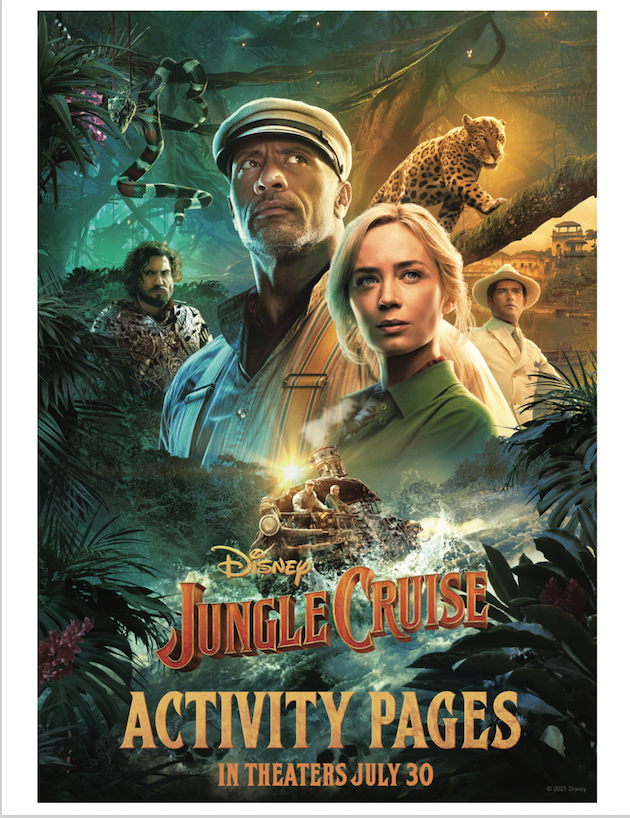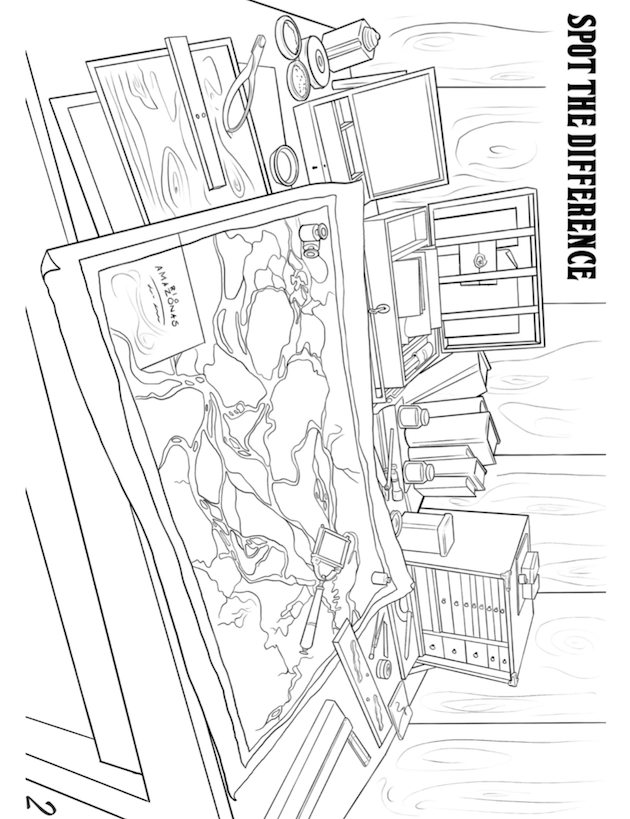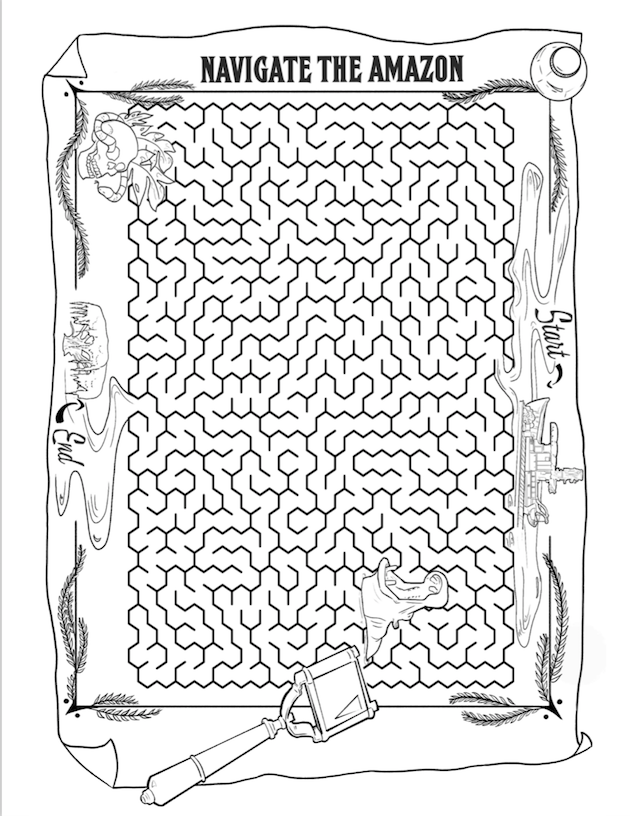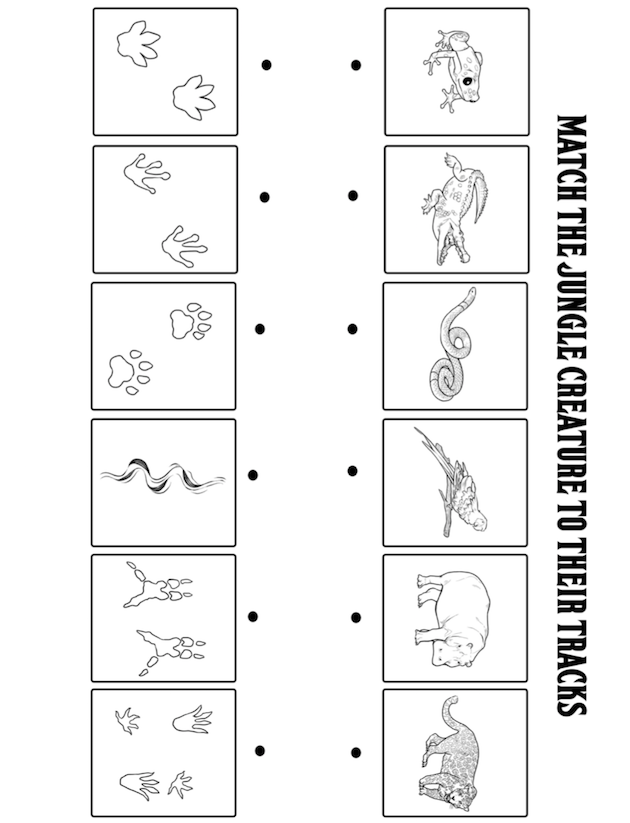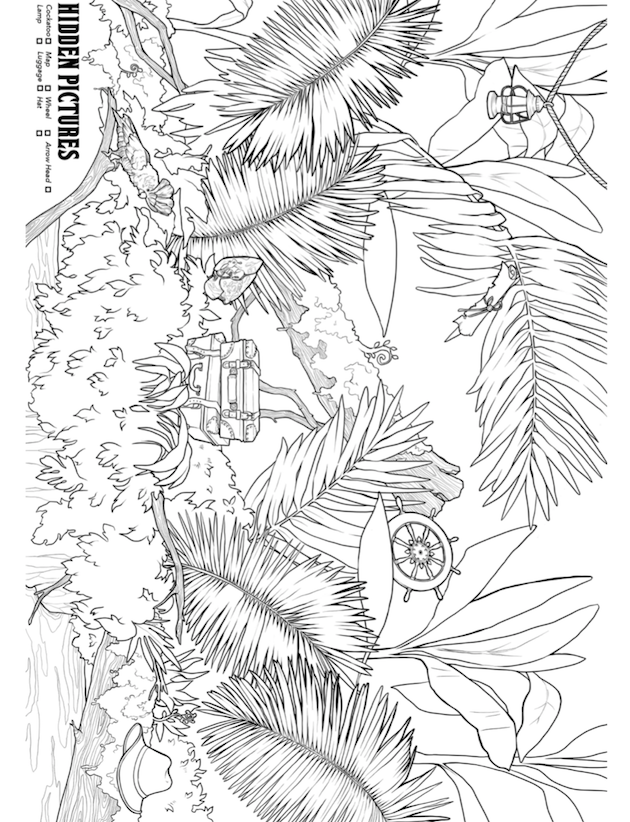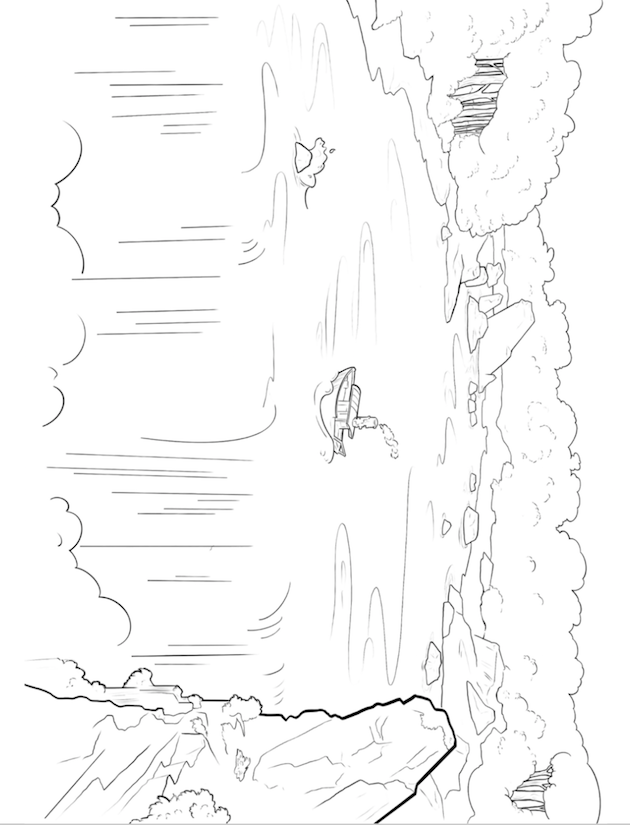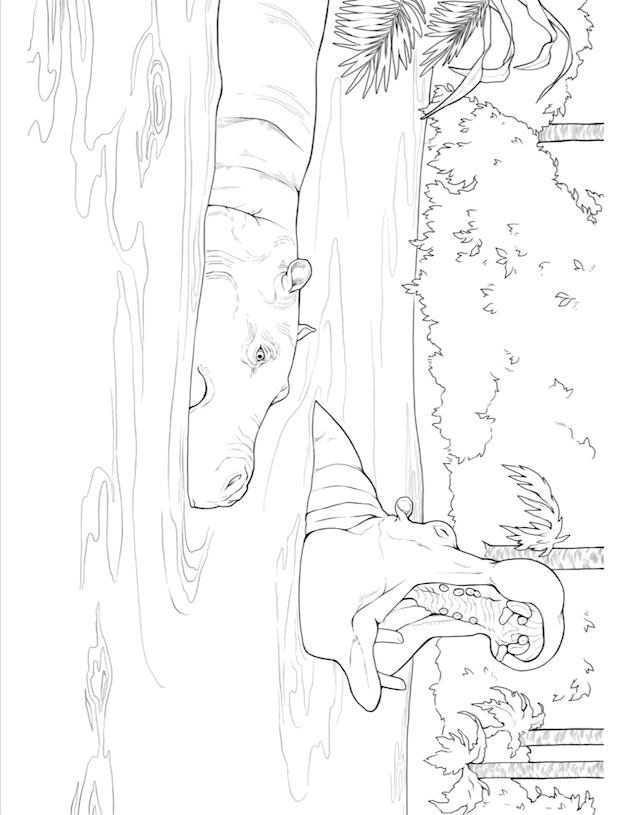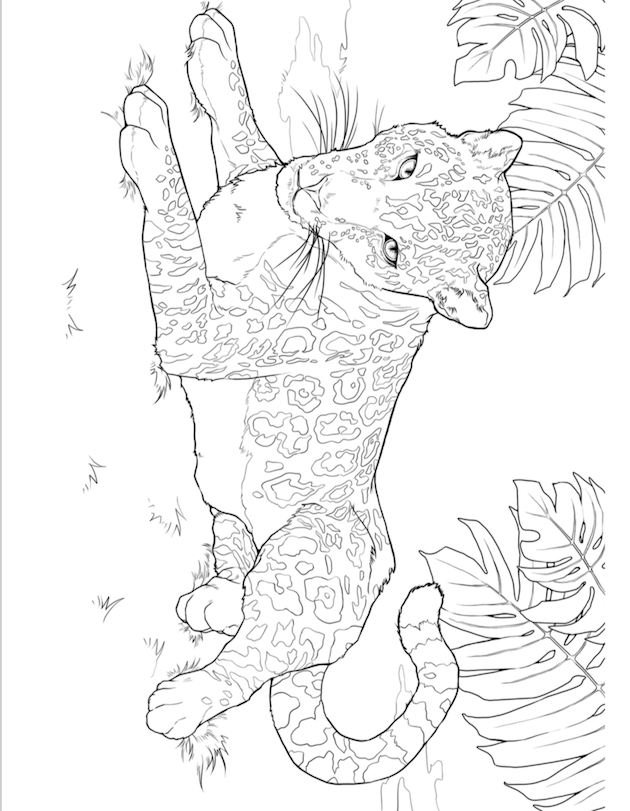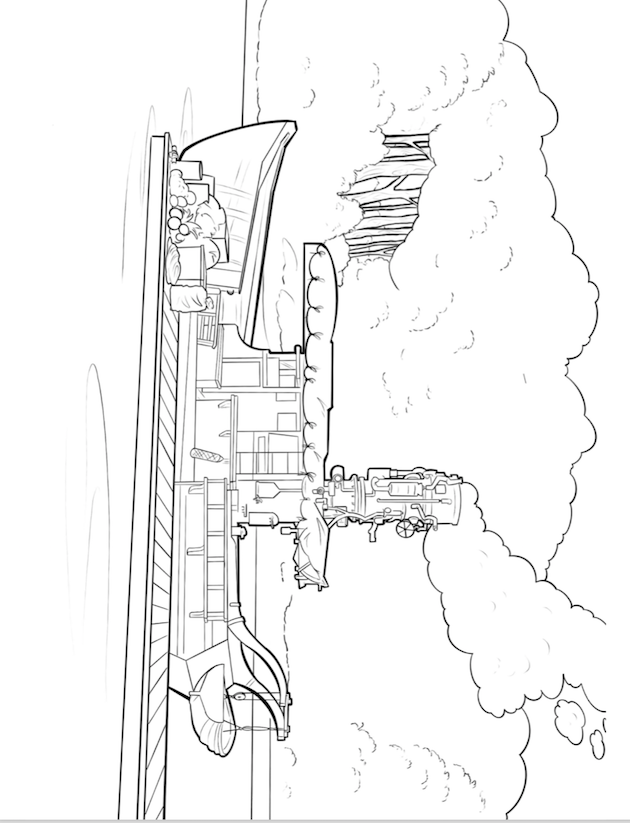 See Jungle Cruise in theaters nationwide, or on Disney+ with Premier Access.