No compensation was received for this post. I attended a press event which helped facilitate the writing of this post.
…the beauty of Anna is that she's so imperfect and embraces all of her imperfections
– Kristen Bell, Anna, Disney's Frozen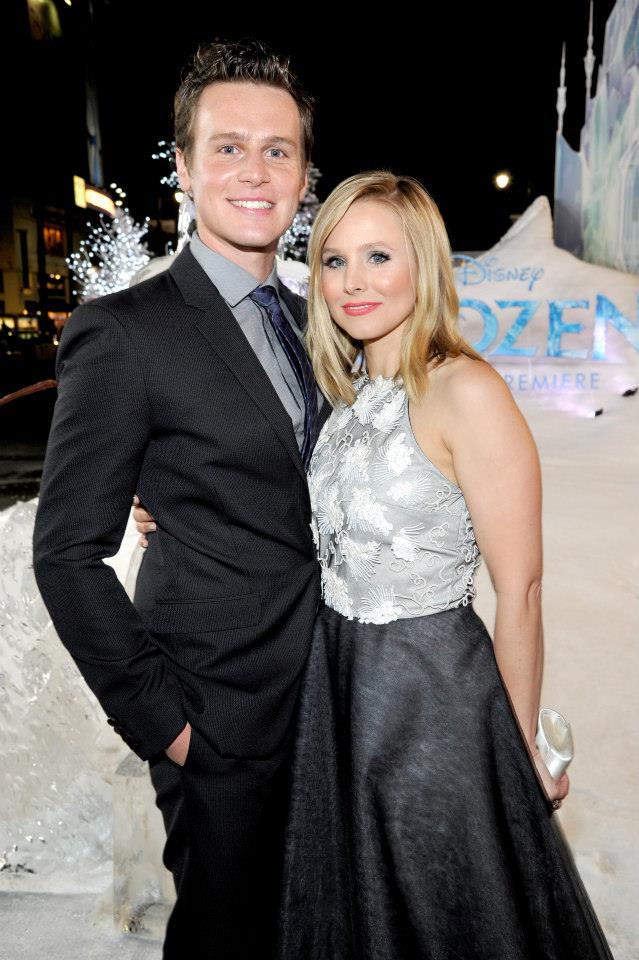 You likely know actress Kristen Bell from her role as Veronica Mars on the hit television series where she portrayed a student/private investigator. What you may not know is that the award-winning actress started out on Broadway in The Adventures of Tom Sawyer. Last week during my time in LA, I had an opportunity to talk to Bell, who voiced Princess Anna in Disney's Frozen, set to debut in theaters this Thanksgiving, November 27th 2013.
Inspired by Hans Christian Andersen's The Snow Queen, Frozen follows the story of Anna, who sets off on an icy journey to find and save her sister, who's powers have trapped their kingdom in an eternal winter.  Having studied music in college, Bell was attracted to the role of Anna specifically because of its musical component. But beyond the film's musical aspect, Bell set a goal for herself at the age of 4 or 5, to be in a Disney animated feature.  Disney couldn't have selected a more suited actress for the role of Anna, who's personality was shaped and molded, in part, by Bell.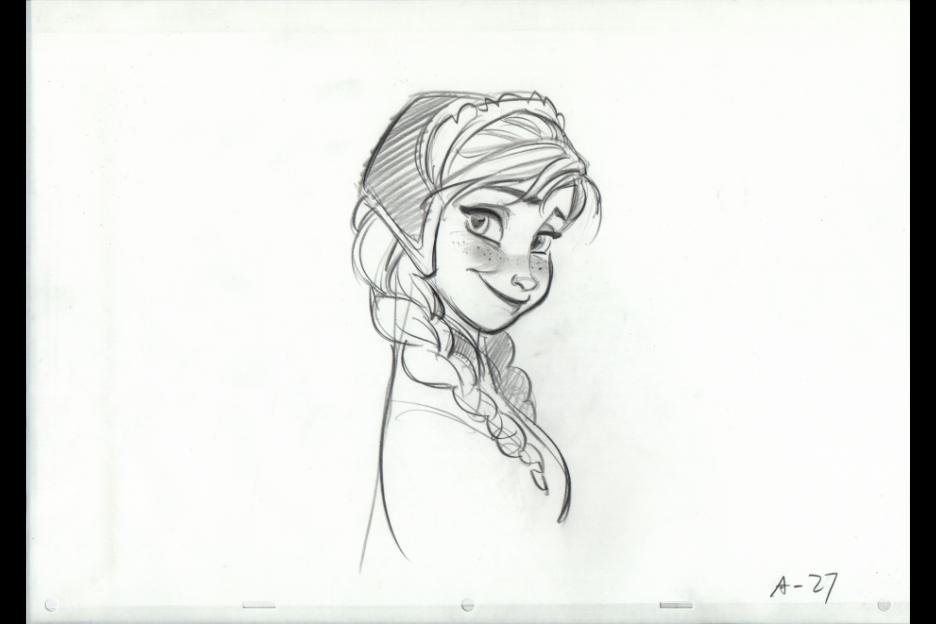 Bell came into the project with a number of ideas about who Anna was going to be, and interestingly enough, she doesn't fit the traditional Disney Princess mold.  "I [didn't] want her to have good posture…or have dreamed of holding a sword her whole life." Ultimately, Bell wanted Anna to be the girl "I wanted to see on screen when I was little, which is someone who talks too much and too fast.  I wanted her to be proactive…the driving force of the movie."   Anna's fearless, optimistic spirit is balanced by her awkward quirkiness, which makes her relatable and absolutely engaging.  Perhaps the reason why Anna comes to life onscreen so beautifully through Bell is the fact that "she's who I felt like I was when I was a kid."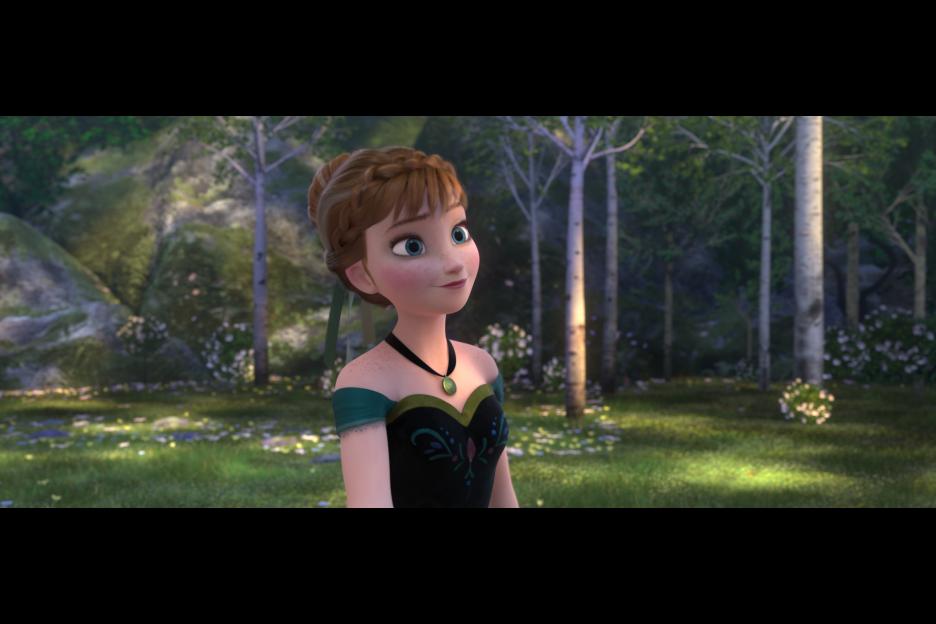 "The inception of [Frozen's] script was much different than the [one] we have now," and that break in tradition spanned beyond the script into the characters themselves.  Originally, Anna and Elsa were mother and daughter, but the filmmakers decided that a sisterly bond was best for telling the themes of the story while using Andersen's fairy tale as an outline.   Bell's talent and insight into her role as Anna inspired her to create, in partnership with the filmmakers, a funny heroine. Early on, she asked why the sidekick (Olaf the Snowman in this film) gets all of the jokes.  Bell pushed for ways she thought her character could be funny and goofy because "the beauty of Anna is that she's so imperfect and embraces all of her imperfections."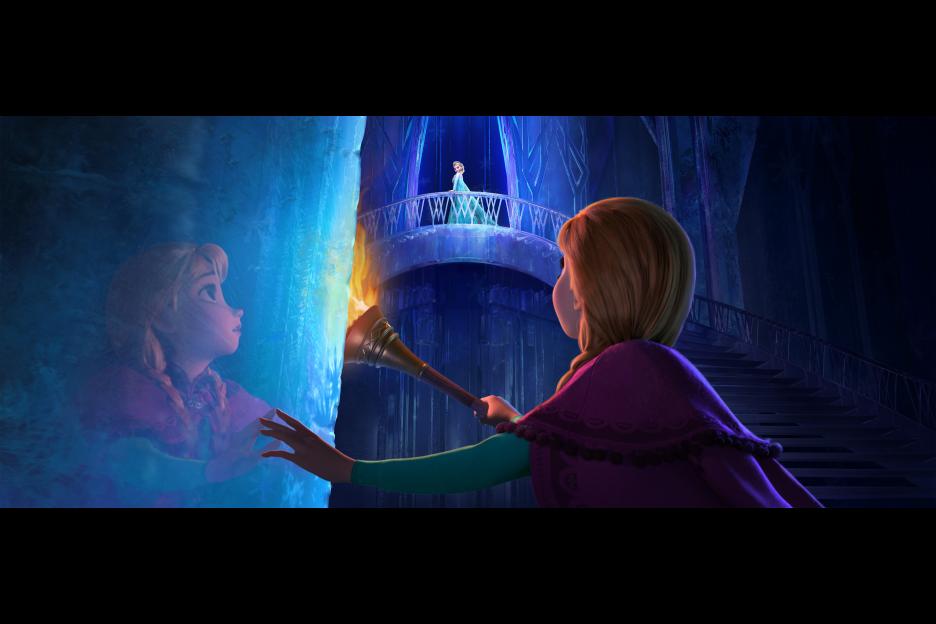 Frozen is a delightful mix of humor, heart, and beauty with a dusting of Disney magic. When asked which scene was Bell's favorite, it didn't come as a surprise that she readily identified with Elsa's "Let It Go" where the "snow queen" finally decides to love herself just as she is. One of the resounding themes in the film is the idea of fear versus love and each character has to embrace what makes her unique. While Anna's character is driven out of love and blind naivete, Elsa's character is paralyzed by fear.  Sung by Tony Award-winning singer/songwriter Idina Menzel, the scene comes at a point in the film where Elsa can't be around other people. "It's just so overwhelming to me to hear the lyrics and know the emotion (Bell)."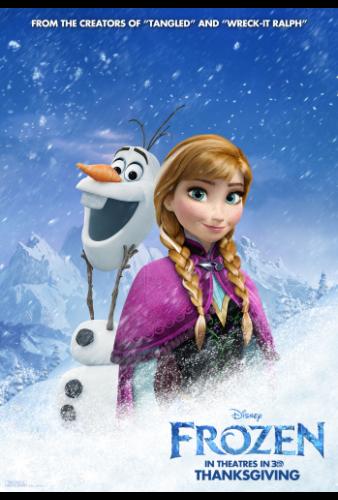 With a phenomenal voice cast, a powerful story, and stunning 3D animation, Frozen will warm your hearts this holiday season. See Kristen Bell as Anna in Disney's Frozen this Thanksgiving.
Images: Disney
Latest posts by Caryn Bailey
(see all)