The transition from kid to tween is an interesting one. My daughter went from watching Doc McStuffins to Disney's Descendants seemingly overnight. She was only six when she watched the first installment, but quickly grew an affinity for the characters. One year, she even dressed up as Evie. Descendants 3 is the third movie in the franchise, and now available on DVD.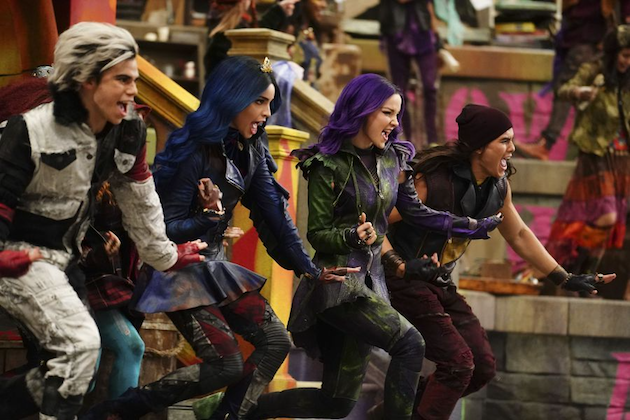 Consideration provided by Disney.
Disney Descendants
Disney Descendants follows the stories of the teenage children of Maleficent, the Evil Queen, Jafar, and Cruella de Vil as they adjust to life outside of their island prison. The success of the franchise led to the spin-off series Descendants: Wicked World, Descendants 2, and Descendants 3.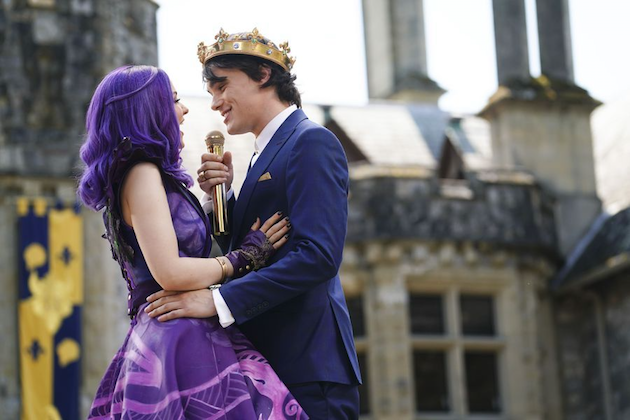 Descendants 3
Descendants 3 continues the story of the teen sons and daughters of Disney's infamous villains. As friends, they wrestle with whether or not they have inherited the evilness of their parents.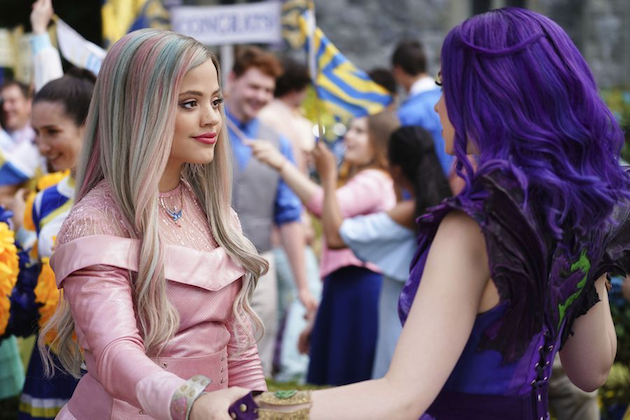 It is "VK Day" as Descendants 3 unfolds. Mal, Evie, Carlos, and Jay (aka the Villain Kids) cross the barrier and return to their birthplace, the Isle of the Lost, to bring four deserving Villain Kids to the coveted Auradon Prep where they have a chance at success and happiness. Fair-minded Mal knows that she must permanently close the barrier to the Isle of the Lost, fearing that nemeses Uma and Hades will wreak vengeance on her new home, the idyllic kingdom now ruled by her love, King Ben. But closing the barrier means that new VKs, nor anyone, can enter the Isle, including their parents. But a dark force still threatens the people of Auradon, and Mal and her friends must face their biggest challenge yet.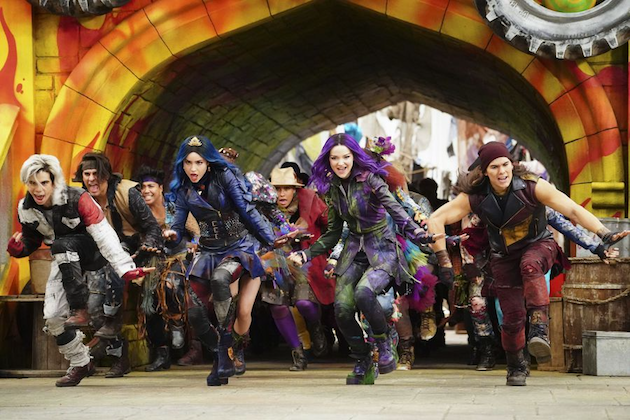 Descendants Printables
To celebrate the release of the third installment in the franchise, download our free Disney Descendants printables!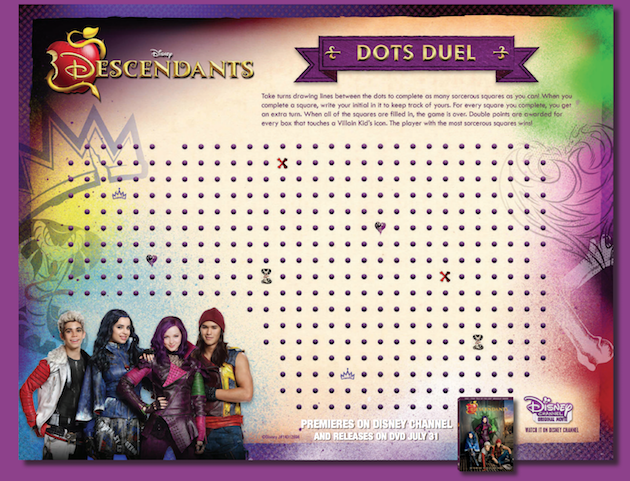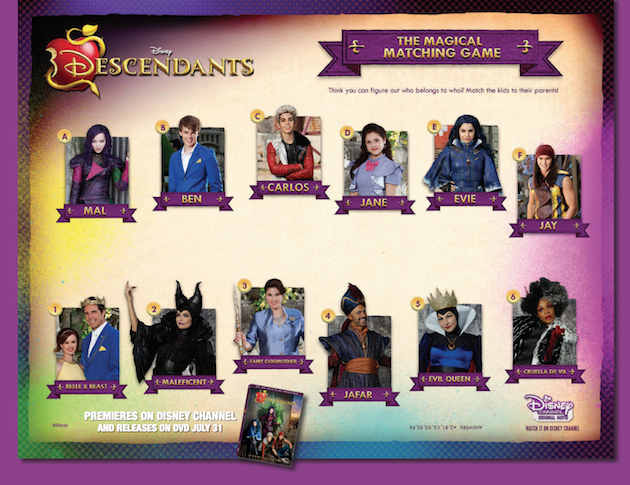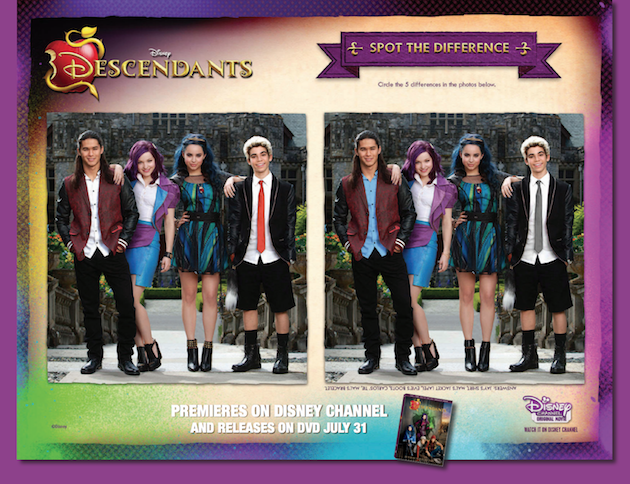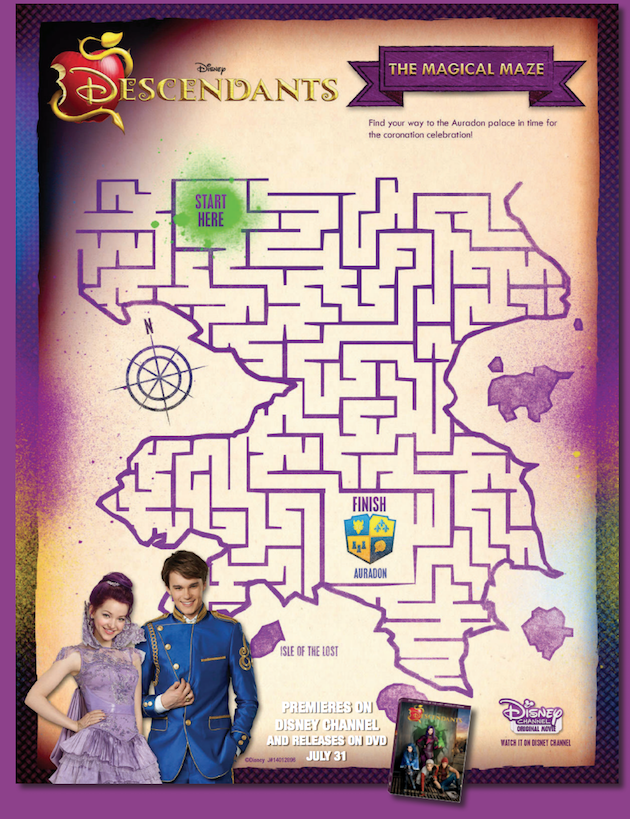 Disney Descendants 3 is now available on DVD.