I was without a dishwasher for over 6 months, and it felt like I was living in some pre-technology era with dishes spread out all over my counters to dry. When I finally invested in a replacement, I gained part of my life back! Choosing the right dishwasher can, in itself be a chore. Fortunately, the new Bosch 800 Series dishwasher delivers a sparkling clean and dry with advanced PrecisionWash technology and patented CrystalDry technology.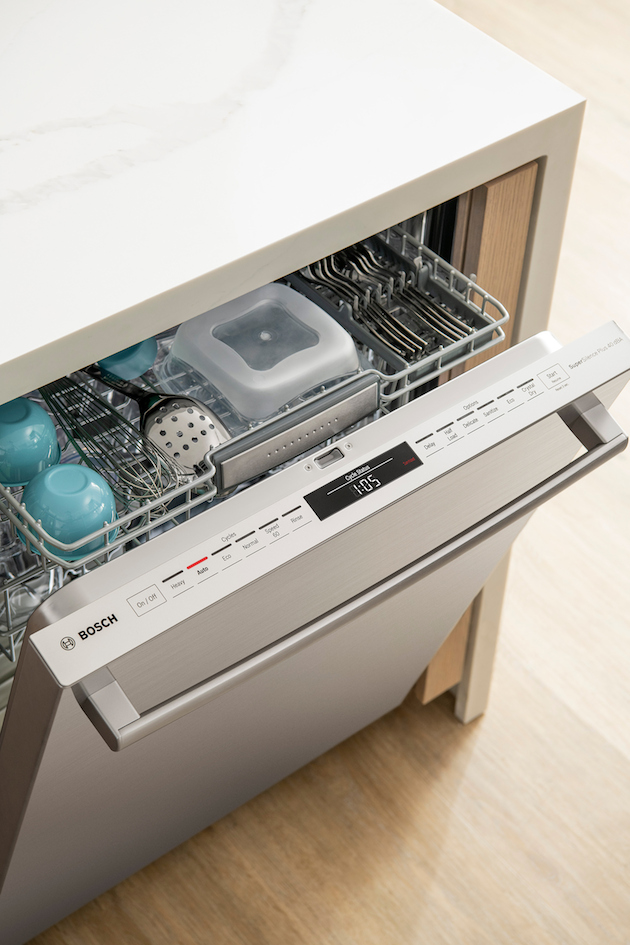 Bosch 800 Series Dishwasher
Now available at Best Buy, the Bosch 800 Series Dishwasher offers the following features: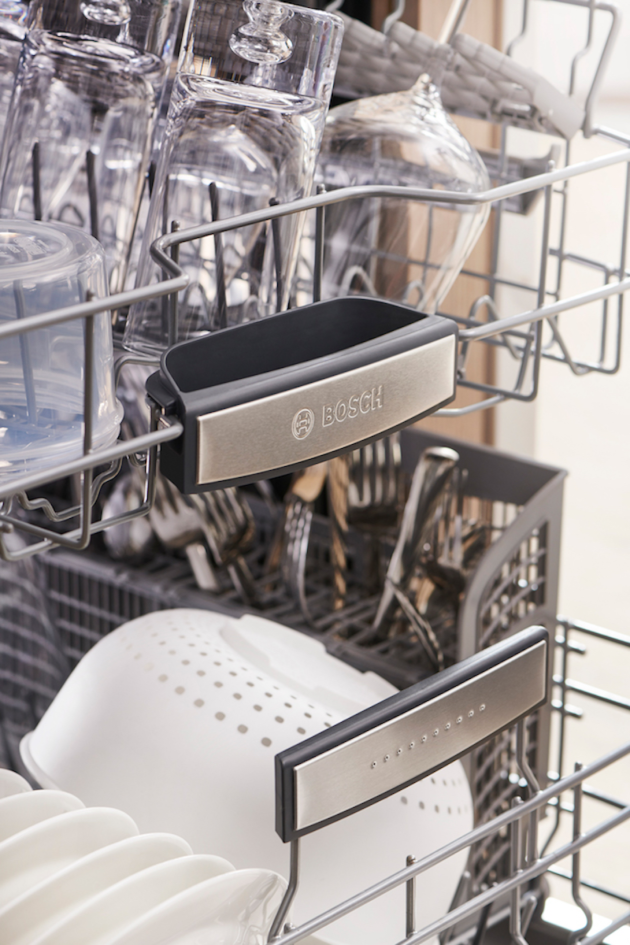 24" width: There's room for up to 16 place settings. Plus, choose from 6 wash cycles including five-level wash, 5 options like Extra Dry, and a concealed heating element.  
Flexible 3rd rack: Accommodate the odd one out. Adding the 3rd rack with its adjustable tines can create the right fit for deep, tall, or uniquely-shaped items.  
EasyGlide™ rack: Load and unload smoothly. It's easy to adjust and move the racks, even while they're full of dishes.  
RackMatic:Fit it all, every time. With 3 different height levels and up to 9 possible rack positions, you can customize each load for your needs.  
24/7 Aquastop:  Protect your floors. This 4-part leak prevention system uses sensors to detect and stop leaks, and can even turn on by itself.  
42-dBA noise level rating: Wash dishes in peace. Bosch dishwashers are so quiet, you have to check the exterior Infolight® to know they're on.  
Touch Control: Program a cycle quickly. The integrated controls make it easy with simple touch technology.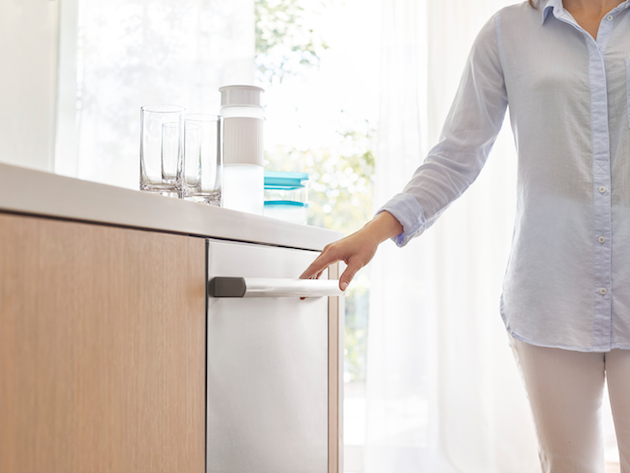 Dishwashing Tips and Tricks
Soak your dishes before placing them in the dishwasher
Choose the right cycle
Don't overload your dishwasher
Clean your dishwasher regularly
Know which items cannot be placed in the dishwasher
To learn more or to purchase the 800 Series Dishwasher, visit Best Buy.com.
 *Based on aggregate average drying performance of Bosch Dishwashers with CrystalDry on combined household load including plastics, glass, steel, and porcelain as compared to Bosch Dishwashers with PureDry.  Drying performance may vary by dish type.