My love for cooking and baking stems from my childhood. As a young girl, my mom would buy cake and cookie mixes to teach me the basics of baking. I quickly found myself adding or taking away ingredients, so when I found my parents' old cookbooks, I delved deep into the art of baking from scratch. Thirty years later, you'll often find one or both of my kids by my side in the kitchen, measuring, stirring, or decorating one of our finished creations. Our latest venture was a slight twist on a household staple: biscuits! Whether you are vegan, unable to drink milk, or are simply looking for plant-based recipes, you will LOVE this recipe for Dairy-Free Strawberries and Cream Biscuits made with Planet Oat Oatmilk.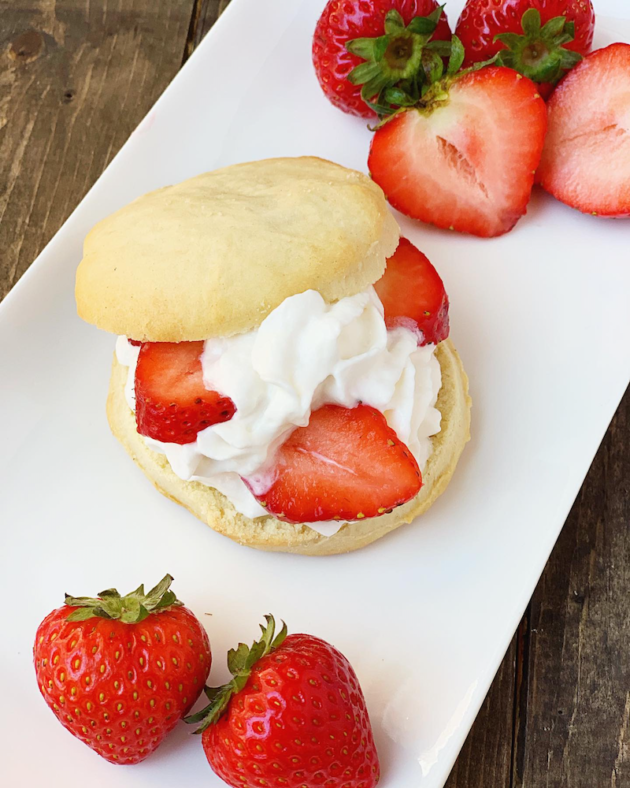 This post is sponsored by The National Frozen & Refrigerated Foods Association (NFRA). All opinions are my own. For more inspiration during #JuneDairyMonth, be sure to check out delicious ideas from NFRA at EasyHomeMeals.com #JDM2019.
Planet Oat Oatmilk
My son developed an intolerance to dairy at a young age, so I quickly learned how to adapt recipes with dairy-free alternatives to milk. We have tried everything from rice and almond milk to cashew and coconut milk. Many of the dairy-free alternative to milk are nut-based which is what makes Planet Oat Oatmilk a great choice to many families who have kids with nut allergies.

Available in Original, Vanilla, Extra Creamy, and Dark Chocolate, Planet Oat's line of Oatmilk offers families a creamy alternative that tastes great and is free from dairy, peanuts, soy, and gluten. One of my early concerns when I started introducing dairy-free alternatives was the nutritional value of those beverages. Planet Oat Oatmilk is a great source of calcium and Vitamin D (important for developing strong bones!), and Vitamin A. It is also free from artificial colors, flavors, and preservatives and is non-GMO. Apart from their Dark Chocolate variety (which is absolutely decadent!), Planet Oat Oatmilk is free from added sugar.
Admittedly, I do not drink a lot of conventional milk but have not really found an alternative that works well in coffee and tea. The creamy, rich flavor and texture of Planet Oat Oatmilk has actually been a pleasant addition to my morning coffee and tea. Their oatmilk also works really well in smoothies and any recipe that calls for milk, but my kids actually enjoy it as is!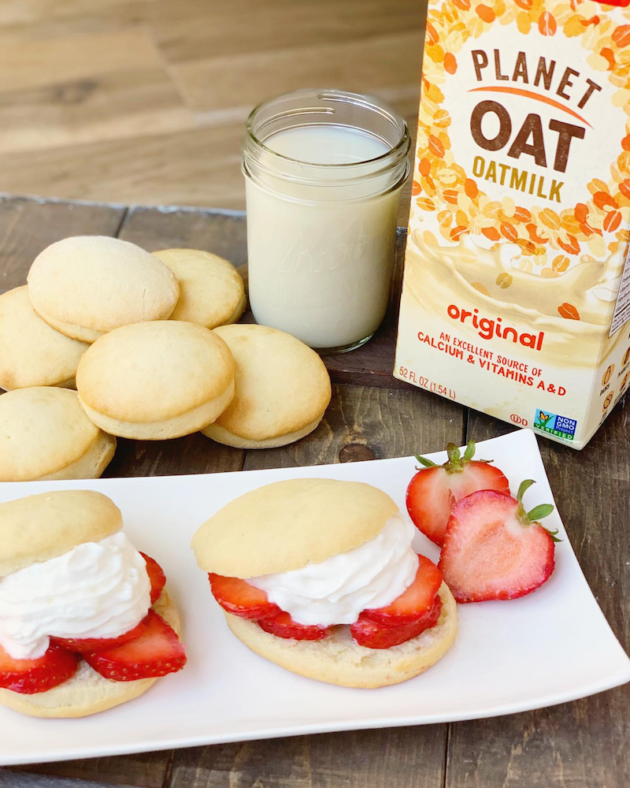 Dairy-Free Strawberries and Cream Biscuits
One of my favorite recipes to make as a young girl were biscuits. My mom would purchase a store-bought mix which required just 2 ingredients, and the smell of those biscuits baking is forever imprinted on my memory.
A few weeks ago, I attended a fundraiser at our local zoo, and one of the vendors served up biscuits topped with blackberries, strawberries, and peaches. I went home and set to work on recreating them using Planet Oat Original Oatmilk!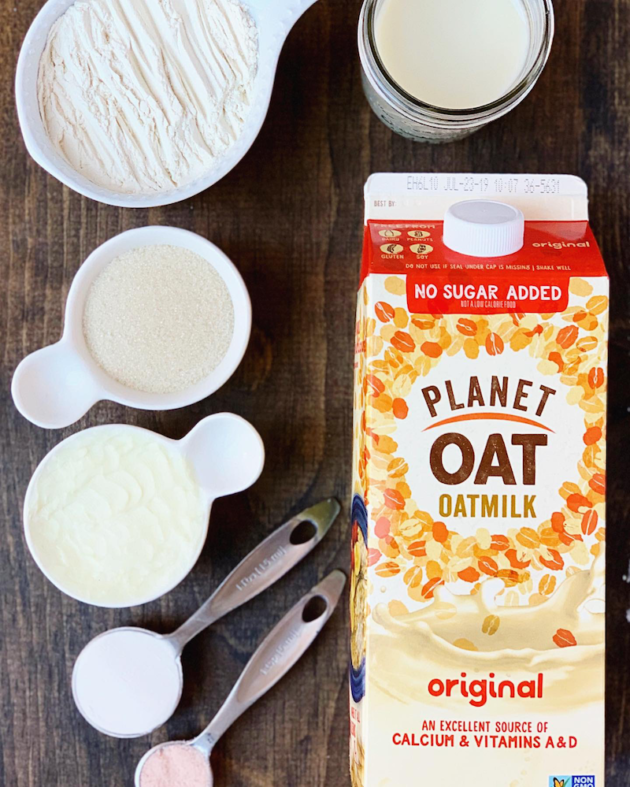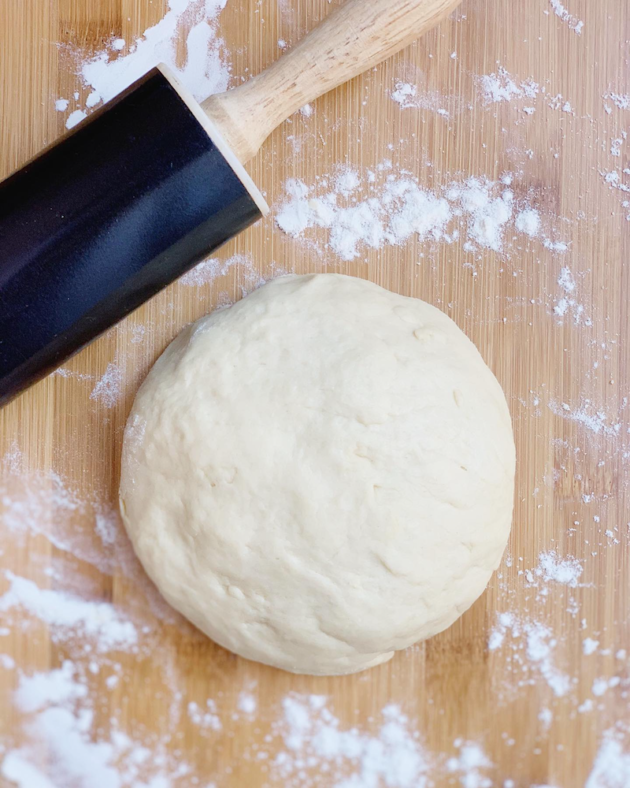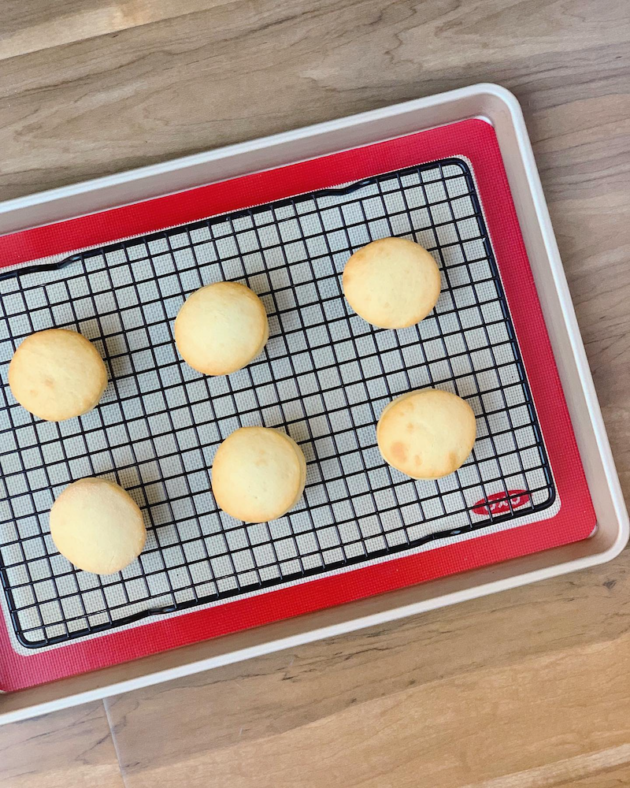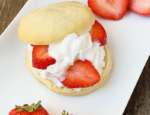 Easy Biscuit Recipe
Ingredients
2

cups

flour

1

tbsp

sugar

1

tbsp

baking powder

1

tsp

salt

6

tbsp

shortening

3/4

cup

Planet Oat oatmilk
Instructions
Combine dry ingredients in a large bowl

Cut in shortening with a fork until the mixture forms a crumble

Add milk and stir to combine

On a floured surface, begin kneading dough until it is no longer sticky. You may need to add additional flour.

Using a round cookie cutter, cut out 6 biscuits

Preheat oven to 450 degrees F

Bake at 450 for 8-10 minutes. Allow to cool.
Once these biscuits are cooled, top them with non-dairy whipped cream and fresh strawberries! This recipe is super easy and works well for breakfast, dessert, or both!
Giveaway
Win It! THREE of you will win a Planet Oat prize pack (ARV $49.92) which includes 8 Planet Oat coupons and 1 Planet Oat tote bag. To enter, simply complete the Rafflecopter form and leave me a comment with the variety of Planet Oat Oatmilk you would like to try! Comments will close on July 1, 2019 at 11:59 pm PST.
a Rafflecopter giveaway
US Residents only. Duplicates and comments not including the above information will be disqualified. Comments are moderated. If you don't see your comment in a reasonable amount of time, send me an email. Bloggers and non-bloggers may enter. If you don't want to leave your email address, please be sure to check back for my announcement on the winner. Please note that winners must respond within 48 hours of being announced/contacted or another winner will be drawn.
Visit Easy Home Meals for great recipe and meal solutions and to enter the June Dairy Month Sweepstakes for a chance to win up to $10,000 in prizes!