The new year is all about fresh starts.  It is filled with optimism and hope…change and new beginnings.  I didn't make any official resolutions this year, however, I vowed to make our family's health a priority.  We continue to eat fresh, wholesome meals, make it a point to get outside for regular physical activity, and have just about finished all of our health screenings for the year.
At our last dental check-up, my children and I all received "gold stars" for our excellent oral care routine, and I'm aspiring to continue this trend through regular screenings, a diet rich in fresh fruits, veggies, and whole grains, and excellent oral hygiene. I credit my parents for my lack of cavities (quite impressive at 30+ years of age) and aspire to teach my children how important oral health is.
Our daily routine includes twice daily brushing, flossing, and rinsing.  Our littles still use manual toothbrushes, but for the hubby and I, we've opted for electric toothbrushes that are more effective for keeping our teeth clean in between our visits to the dentist. I love the way my teeth feel right after a professional cleaning, and an electric toothbrush helps maintain that clean feel for a longer period of time.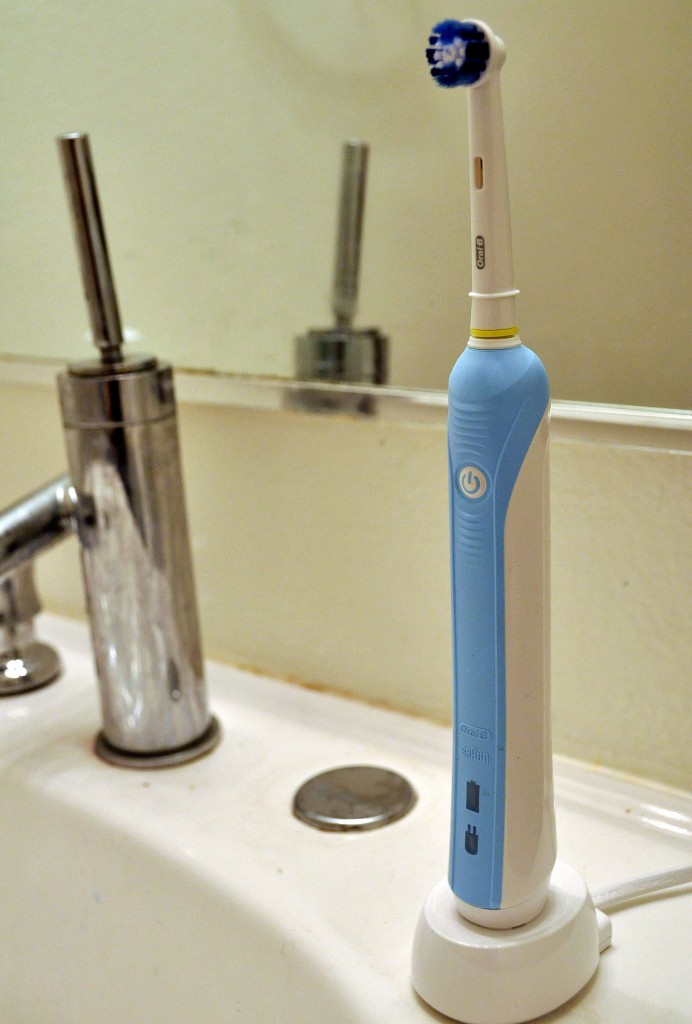 We recently started using Oral B's brand new Deep Sweep Electric Toothbrush, which claims to be 5 times as effective as a manual toothbrush for cleaning at the gumline.  The innovation in this toothbrush is its brush head design with 3 cleaning zones, and fashioned in such a way that it can clean difficult to reach areas:
Dynamic side-to-side bristles to sweep away plaque
A moving power tip to penetrate hard-to-reach areas
Stationary bristles that polish tooth surfaces
While I've never had a cavity, I've been consistently told that I could do better at brushing along the gum line.  Some months, I'm overzealous and brush so hard, that I damage the gum.  Other months I simply don't get the gum line clean enough.  With an electric toothbrush, I can get cleaner teeth and healthier gums without causing trauma or damage to the gum line. I can actually feel the difference in my teeth when I use this toothbrush.  My teeth feel smooth and clean and I can achieve this effortlessly.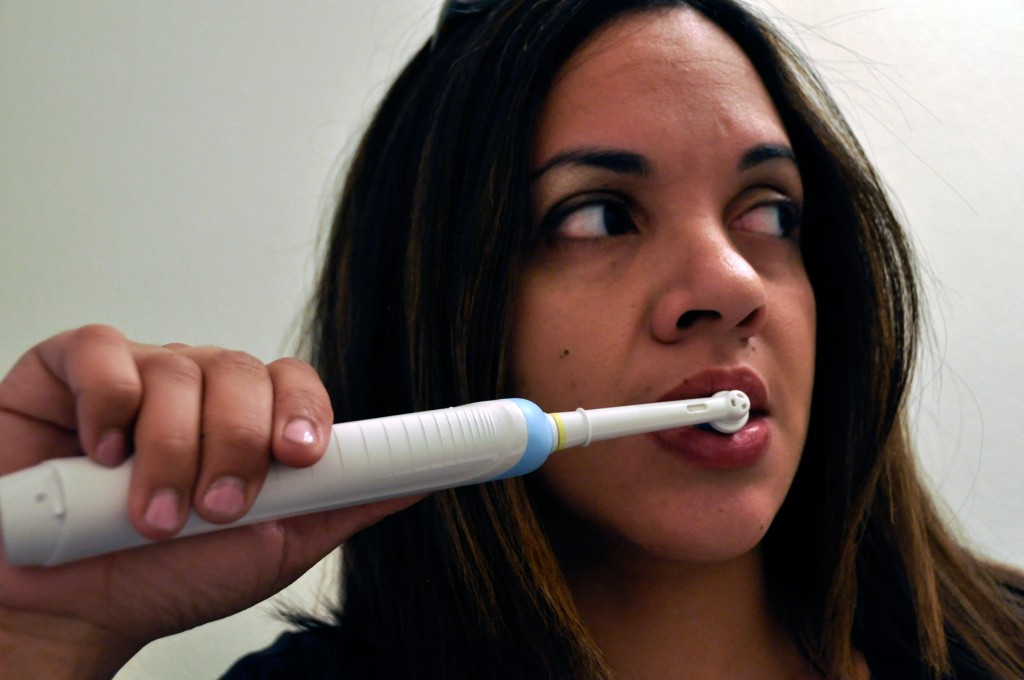 A few features that I appreciate about this toothbrush include the signal to switch quadrants (it does so every 30 seconds), a notification when the brush is being used too hard (it will stop pulsating), and the indicator bristles that fade when it's time to replace the brush head.
The toothbrush comes with one brush head, and additional brush heads can be purchased if you want to "share" the toothbrush with another family member since they are color-coded.  The charging station doubles as a toothbrush holder and when the battery starts to get low, you'll see an indicator light displaying how full the battery is.  Because the toothbrush is equipped with a long-lasting battery, it will hold it's charge for up to 7 days when used for two minutes, twice a day.
Oral B's Deep Sweet Electric Toothbrush is available for $49.97 at Walmart stores.  Right now, you can also receive a $15 mail-in rebate when you purchase the toothbrush at Walmart.

Latest posts by Caryn Bailey
(see all)