I watched my very first Cirque du Soleil show under the big top in Santa Monica and it forever changed the way I view circus arts. Animal acts have been replaced by human artistry performed against immersive backdrops to the sound of live music. Cirque du Soleil finally returns to Southern California after a pandemic hiatus and we could not be more excited. The insect is the inspiration for OVO, which performs at LA Live's Microsoft Theater through May 1st, 2022.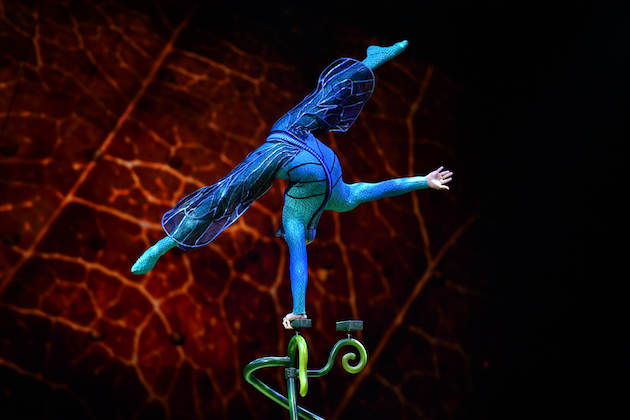 Cirque du Soleil OVO
OVO takes guests into the world of insects as they work, eat, play, fight, and look for love in a show filled with non-stop energy in motion.  Now in its new venue at LA Live's Microsoft Theater, OVO was recently updated. The insects' home is a world of biodiversity and beauty filled with intense action and moments of quiet emotion.  From mighty crickets bouncing off trampolines to hypnotic spiders contorting inside their webs, this exciting show charms its audiences' inner child with its sweet exhilaration. The word OVO means egg, and this represents the mystery and cycle of life. If there is any show that would be appropriate for children, I would venture to say it's this one.
Cirque du Soleil OVO's cast includes 100 performers from over 25 countries. The show combines live music, immersive video projections, and acrobatics that defy gravity and redefine the limits of the human body. OVO opened in Montreal in 2009 and has been seen by more than 7 million people across 160 cities and 26 countries.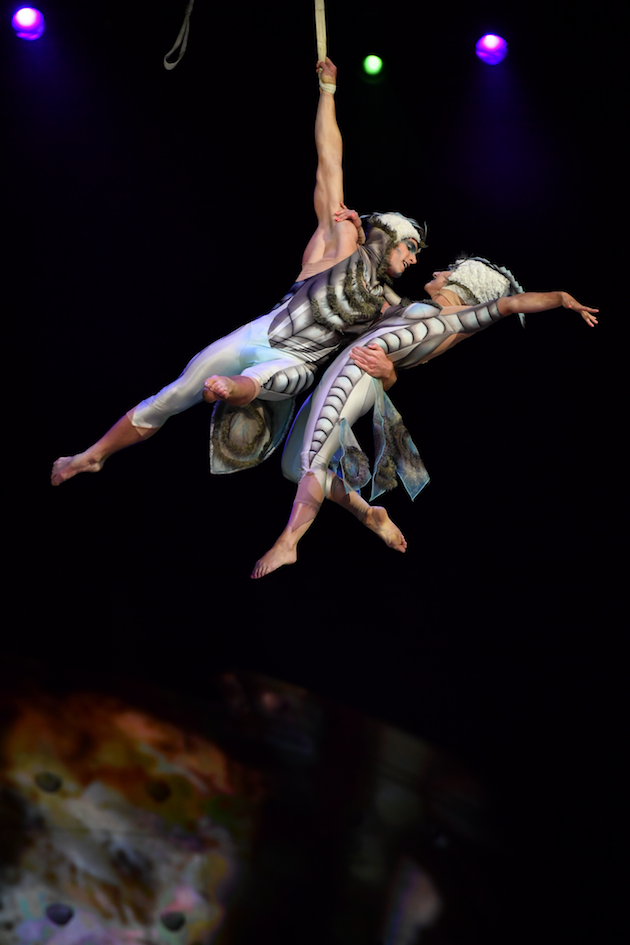 5 Things You Didn't Know About Cirque du Soleil OVO
The Scale: simultaneously massive and tiny, as the world of insects is blown up to a full-size stadium show.
The Segments: In each portion of the show, a different type of insect exemplifies a different circus talent.
The Species: Dragonflies perform hand-balancing acts; spiders contort on a slackwire; ants foot-juggle crumbs as big as themselves; and fireflies dazzle with diabolo skills.
The Exoskeletons: an array of colorful costumes from the mind of fashion designer Liz Vandal, who draws on her childhood obsession with insects. Vandal's past collaborators include the Washington Ballet and the Backstreet Boys.
The Big Bugs: A trio of characters center the action, including Master Flipo, the entomo-elder; the lonely Ladybug; and the attention-seeking arachnid The Foreigner.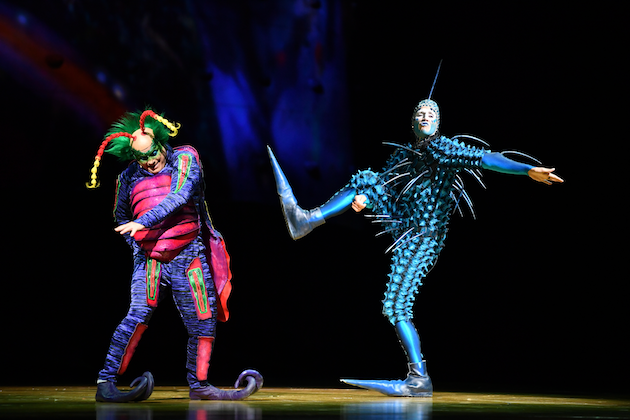 Cirque du Soleil Tickets and Showtimes
Cirque du Soleil OVO runs from March 16th, 2022 through May 1st, 2022 at LA Live's Microsoft Theater. The show performs Wednesday through Friday at 8 pm, Saturday at 4 pm and 8 pm, and Sunday at 1 pm and 5 pm. Single tickets start at $50 and Cirque du Soleil also offers Family 4-packs. You can also find discount tickets to Cirque du Soleil OVO on Groupon.