This giveaway is now closed.  Thanks for stopping by.  The winner is being verified.  Stay tuned!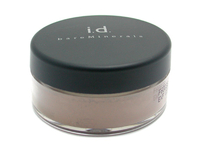 I shop.  Alot!  Just ask my husband.  Or…maybe don't ask my husband. Despite the fact that I am a shopaholic like to shop, I shop wisely.  I do a ton of research, comparing prices and reading reviews.  Last year I told you about Ciao!, an online shopping community featuring thousands of accurate, honest reviews from real people.  Along with reviews on technology products, gadgets, movies, and games, you'll now find beauty products.  Now you'll be able to elicit the help of other shoppers in the Ciao! community by reading their personal experiences with fragrances, makeup, hair care products, and more.
Ciao! wants you to check out their site and even post your own beauty product review.  And to give you a little incentive, they're giving away a $25 Sephora gift card to one of you!  The rules on this giveaway will differ from my other giveaways so please read carefully.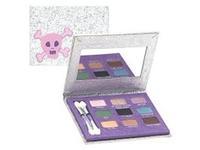 1.  Visit the Ciao! website and post a review on a beauty product (Urban Decay, Bare Escentuals, etc.).  There is a very easy three-step process where you enter the product you'd like to review, click on "write a review" and share your experience with the product.  Don't forget to include a rating.  The review must be at least 120 of your own words to qualify.
2.  Join the Ciao! community to start connecting with other shoppers, upload video reviews and even earn money for your reviews.
3.  Come back here and post a comment with your Ciao! username and a link to your review in the comments section of this blog post.
4.  Here is an example of a correct entry:  Hi, my Ciao! member name is: lisa555.  I reviewed Ahava Placid Bath Salts and here is the link to my review – http://www.ciao.com/Ahava_Placid_Bath_Salts_Review_10351732
5.  In order to receive multiple entries, you must include a new, unique review and post a new comment.
6. Comments will close on April 20, 2009 at 10 PM PST.
Official Rules:  This contest is open to current Ciao.com members, but members must create a new beauty review to qualify for each giveaway.  Entrants are eligible to win one contest once per calendar year.  Winners will receive their gift cards within four to six weeks of the close of the contest.
Profuse thanks to Ciao! and the Family Review Network for this review opportunity.

Latest posts by Caryn Bailey
(see all)