Over the weekend, I went to see Little Women at the newly remodeled Century Stadium 25 and XD Century Theatres in Orange and the experience was pure luxury. With the holidays in full swing, I thought I'd use the down time to see some of the movies I have on my must-see list, particularly as we head into Oscar season. I am admittedly spoiled when it comes to seeing movies these days, and the electric-powered, heated, reclining seats were just what I needed as I sat down to watch the latest adaptation of one of my favorite books.
Sponsored.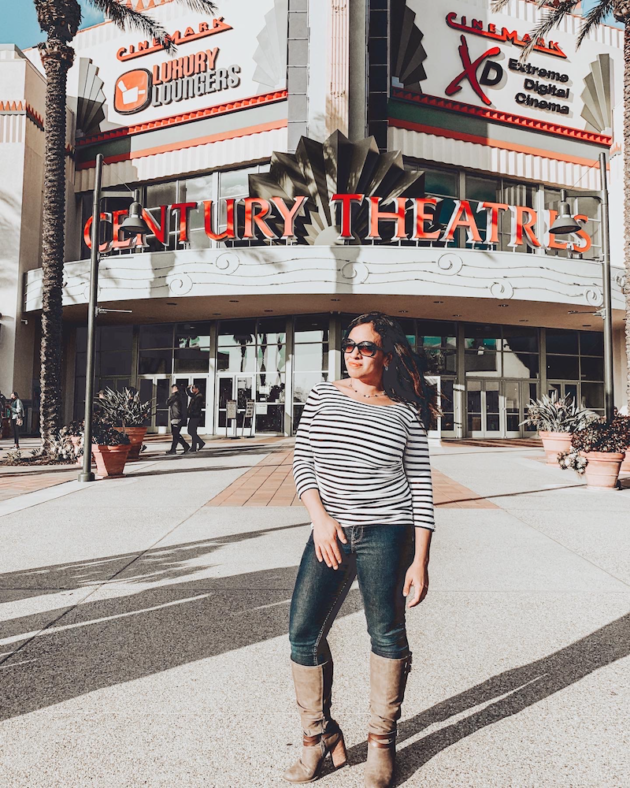 Century Stadium 25 and XD Century Theatres
Cinemark is one of the largest movie theatre companies in the world, known for delivering an extraordinary guest experience. Their recent renovation features interior and exterior upgrades including fully refurbished carpeting and a newly painted facade. Inside, you will enjoy the following comforts:
Two Cinemark XD auditoriums
25 auditoriums featuring Cinemark Luxury Loungers – electric-powered, plush, oversize recliners with footrests, cup holders, swivel trays and heat-controlled seats
Expanded seating area in the Café (plus lattes and ice cream!
Once you have seen a movie inside a theatre where the seats are heated and recline with extendable footrests, it is difficult to go back. The theater is pure luxury, and given the fact that Little Women has a runtime over 2 hours (not including previews), having a seat that reclined really elevated the experience.
The snack tables fitted with cup holders are perfect for enjoying your favorite movie snack. Because no one wants to put their food on the floor or run the risk of dropping it all over their lap!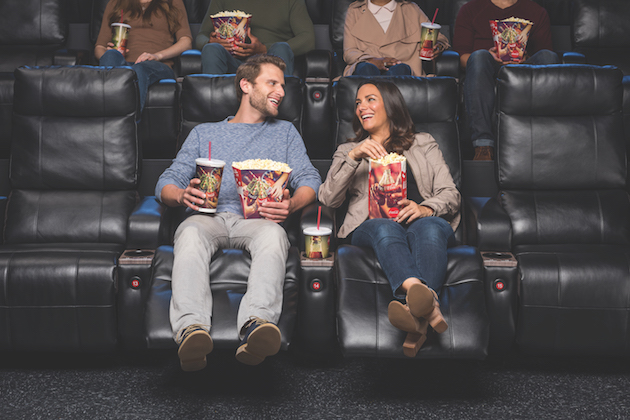 Reserved Seating
The trend in movie-going is the reserved seat and I am a fan. I have been one of those procrastinators who show up 5 minutes before a film starts only to be relegated to the front row. Cinemark now offers reserved seating, bookable online, via the kiosk, or with their free mobile app. Choose and book your seat prior to your arrival. There is a convenience fee if you book online (free if you purchase at the theater), however, every showing of Little Women over the weekend was pretty much sold out so I highly recommend making a reservation online so that you are guaranteed a seat at your desired showing.
The Century Stadium 25 and XD theatre is located at 1701 W. Katella Ave., Orange CA 92867 within the Stadium Promenade. For more information on movie showtimes, visit Cinemark.com.