When Burke Williams Day Spa and Massage Center paired my friend Mary Tran and I together to celebrate Galentine's Day, they saw what we already knew.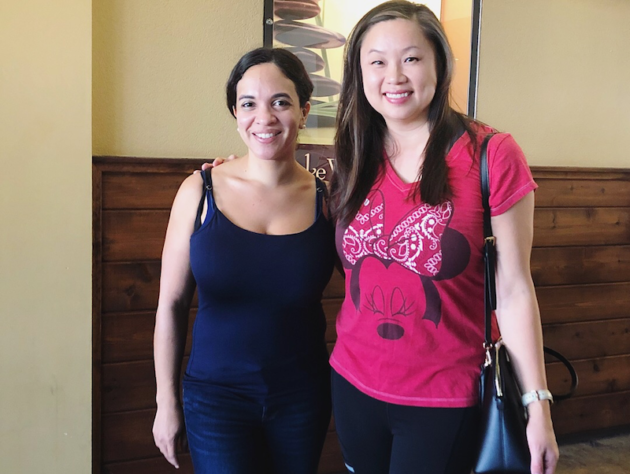 As an only child, I pleaded with my parents for a sibling, to no avail. Their plan was always to have one child, and as I learned that having a brother or sister would never be a reality, I adapted. Growing up around adults taught me how to communicate, learn how to be comfortable alone, and instilled within me a sense of independence that only children without siblings can relate to. I found that over the years, a few close friendships were ideal, even though I generally get along with anyone.
I imagine if I had a sister, that relationship would look something like my friendship with Mary is kind, thoughtful, other-focused, resourceful, and creative. She is the friend who sees the bigger picture, seeking to make things easier for you by having her husband fix your computer so that you aren't carrying around 2 (wait that isn't normal? 
🤣) She is the friend that not only puts up with your weird food tendencies (because mushrooms are the worst food ever and nothing should ever be eaten raw unless it's a vegetable/fruit) but makes sure you can actually eat. She is the friend that will be there for you when you need her most, and if she can't, she will make sure someone is there. Mary is the friend who not only remembers your birthday, but will bake your favorite cake from scratch. She is the friend who takes your kids when she knows you never leave them and you let her because that is how much you trust her. She is kind and loyal and thoughtful and trustworthy. But if you know Mary, none of this comes as a surprise.  They say that friendship isn't about who you've known the longest. It's about who came and never left your side. Mary, thank you for your friendship. To many more years of avocado toast, Disney, and the rare spa day without the kids!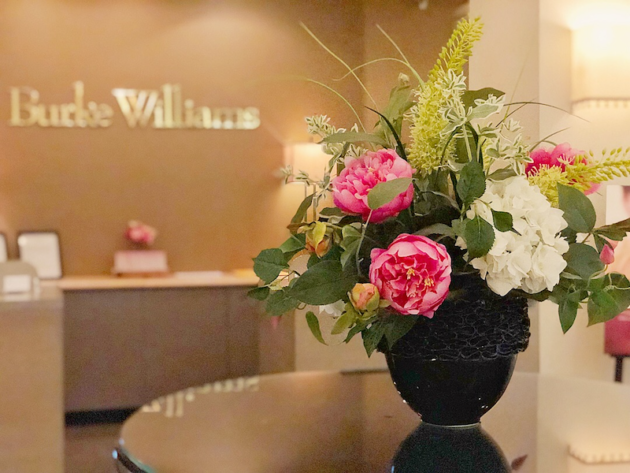 Burke Williams Day Spa
Even as a young girl in her twenties, I'd often schedule a spa day with friends. I love the idea of bonding over self-care and relaxation. One of the best day spas is Burke Williams, and I try to schedule a visit for a facial or a massage regularly. Every time I walk into the European-inspired spa, I feel like I am transported to another place, away from the busyness of work and traffic and everything in between. Burke Williams seeks to create a space that is soothing and luxurious, with dim lights, soft music, and amenities like hot tea to evoke relaxation.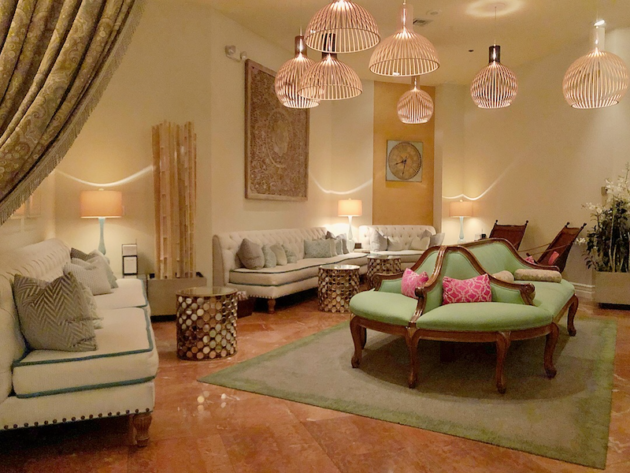 Each spa features separate amenities for men and women, a large co-ed lounge for socializing with complimentary teas, infused waters, and fresh fruit, separate quiet rooms for men and women, and vanity areas complete with everything you need to prepare for the day (hair products, shaving supplies, blow dryers, brushes, curling irons, etc.). The spa also features relaxation areas including whirlpools, steam rooms, a dry sauna, a cool misting room, private showers, and a cold deluge. There are ten Burke Williams Day Spa locations in Northern and Southern California. European-inspired body treatments include massage therapy, body wraps, facials, manicures, pedicures, baths, and an array of signature spa services.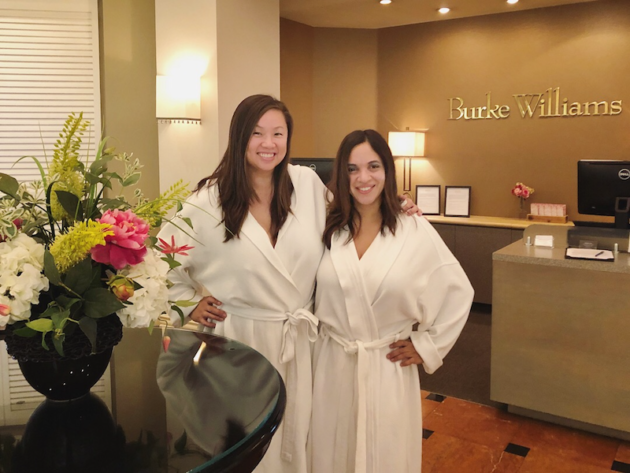 Galentine's Day
Galentine's Day is a celebration of friendship observed the day before Valentine's Day on February 13 each year. Friends breathe life into your soul, and this day seeks to acknowledge those friends that have walked with you through life. Celebrations can be as simple as brunch or a day at the spa drinking tea and conversing.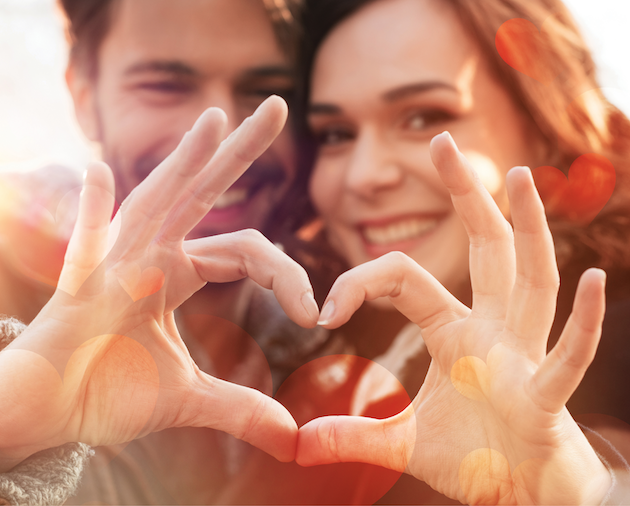 Burke Williams Valentine's Day Packages
In honor of Valentine's Day, Burke Williams will offer three Valentine's Day Gift Card Packages to celebrate those closest to you.
Romance: This package includes a Spa Pedicure with a choice of a 50-minute Pure Relaxation massage with enhancement OR a 50-minute Spa Style Facial with brightener or peel. ($175+)
Enchant: This package includes a Spa Pedicure with a 50-minute Pure Relaxation massage with enhancement AND a 50-minute Spa Style Facial with peel or brightener. ($300+)
For Two: This package includes an 80-minute Pure Relaxation massage with enhancement OR a Spa Style Facial with peel or brightener for two. ($340+).
Each of the above packages include a LOVE blend body spray by Body Bliss and a Member for a Day pass. The Member for a Day pass offers guests the opportunity to experience a Burke Williams Essential Membership. For 30 consecutive days, receive member pricing beginning on the first day of use.
*Note: Spa services and pricing for packages varies slightly per spa location.
For more information or to book a service at Burke Williams, visit BurkeWilliamsSpa.com or call 1-866-239-6635.

Burke Williams Giveaway
Win It! One of you will win 2 Three-Day Spa Passes to Burke Williams. These passes give you the gift of being a member for the day. During your visit, you can enjoy the amenities and receive 20% off any service booked the same day. To enter, simply complete the Rafflecopter form and leave a comment with the service you would like to try at Burke Williams Day Spa. Comments will close on March 14, 2018 at 11:59 PM PST.
US Residents only. Duplicates and comments not including the above information will be disqualified. Comments are moderated. If you don't see your comment in a reasonable amount of time, send me an email. Bloggers and non-bloggers may enter. If you don't want to leave your email address, please be sure to check back for my announcement on the winner. Please note that winners must respond within 48 hours of being announced/contacted or another winner will be drawn.