This giveaway is now closed.  Thanks for stopping by.  The winners are JamericanSpice and Courtney.  Congrats!
My husband LOVES gadgets. He's always looking for some electronic "toy" to play with.  What exactly is a gadget anyway?  I had to look it up and while there are tons of definitions, I like Merriam-Webster's the best:
An often small mechanical or electronic device with a practical use but often thought of as a novelty.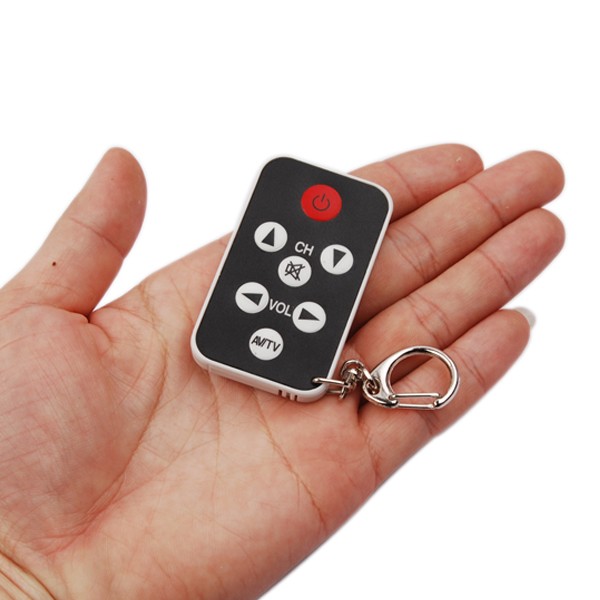 Thanks to the Family Review Network, I was recently introduced to an online store that sells every gadget you could possibly think of.  BudgetGadgets.com is an Asian-based company, dedicated to supplying a diverse array of affordable gadgets.  Here is where you'll find camera lenses, bluetooth headsets, flash memory drives, toys, and so much more.  The company is constantly updating their inventory so that the products are the latest on the market.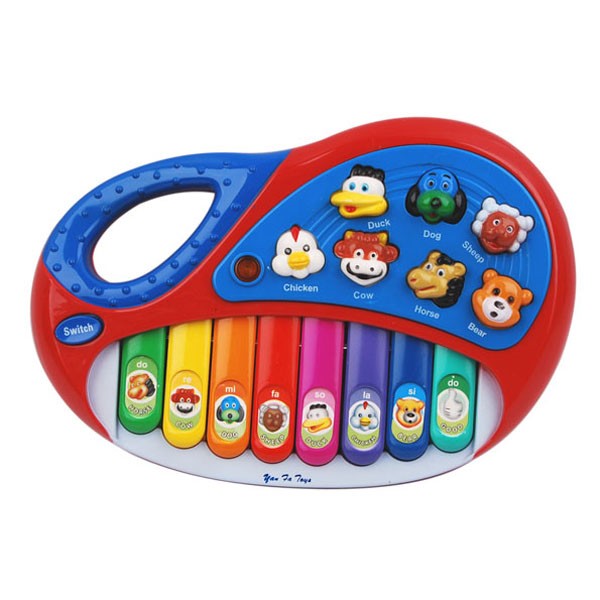 I was sent a AA Battery Powered Happy Zoo Electronic Organ for my son and a Mini Keychain Universal TV Remote Control for my husband (of course!).  Despite the fact that the package came from China, shipping was timely.  My son has had a lot of fun playing with the piano which has 7 different animals and a ton of different "songs."  I actually like it for the car (it keeps my son entertained while we're driving).  My one small complaint is that it didn't come with batteries.  The remote control is really handy and doesn't even have to be programmed (which is nice for people like me who need simple gadgets!).  It has a key ring on it so you don't lose it.  Don't you hate "losing" the remote control in the couch?  It's also compatible with numerous major eletronic brands which is nice to know if you're concerned whether it will work on your own television set.
If you're in the market for "gadgets,"  you'll definitely find a complete selection at BudgetGadgets.com.  Right now you can save 5% on purchases by using the code CM5OFF11 at checkout.
Win It! Two of you will win a gadget from BudgetGadgets.com (one will win the electronic organ and the other will win the remote control).  Simply head on over to the site and take a look around.  Come back here with a product you'd like to own (not including the products being given away).  Comments will close on May 30, 2009 at 10 PM PST. One comment per person, please (unless you do the extra credit). US residents only. Duplicates and comments not including the above information will be disqualified. Comments are moderated. If you don't see your comment in a reasonable amount of time, send me an email. Bloggers and non-bloggers may enter. If you don't want to leave your email address, please be sure to check back for my announcement on the winner. Please note that winners must respond within 48 hours of being announced/contacted or another winner will be drawn.
Want an extra entry? Do any or all of the following and receive an extra entry for each one.
Be sure to leave me a separate comment for each additional entry.
Follow me on Twitter AND tweet about the contest.
Subscribe to my feed via email or reader.
Blog about this giveaway. It doesn't have to be a separate post. Just include a blurb about it when you blog about other giveaways.
Place my button on your site. If you have difficulty, please let me know.
Click on one of the very cute buttons below and digg, stumble, fav, etc. Just let me know what you did in the comments!

Latest posts by Caryn Bailey
(see all)