Not too long ago, I found myself passing through our nation's busy airports at least once a month. As exciting as it is to see the world, travel can take its toll. Jet-lagged and hungry, I longed for the simple things…a decent meal and a cozy bed. Airport hotels were few and far between, and for the most part, unremarkable. Our latest travels brought me back to my roots…the city of angels and the entertainment capital of the world. Having traveled through LAX more times than I can count, I recall the changes that continue to distinguish the airport. The new Hyatt Regency LAX, located just minutes from the airport, recently underwent an impressive renovation, on trend with the latest airport hotels seeking to draw guests in with luxury and comfort.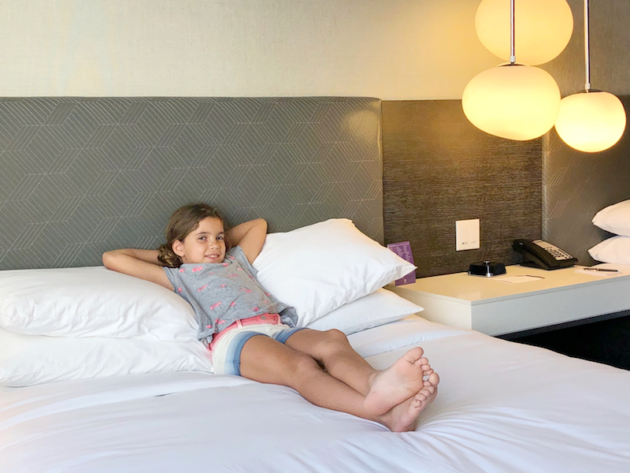 Consideration provided by the Hyatt Regency LAX.
Hyatt Regency LAX
The Hyatt Regency is a legacy Hyatt property, with roots that date back to 1972. After going through a number of name changes, the most recent being The Concourse Hotel at Los Angeles Airport, the property received a complete remodel and opened as the Hyatt Regency in 2017.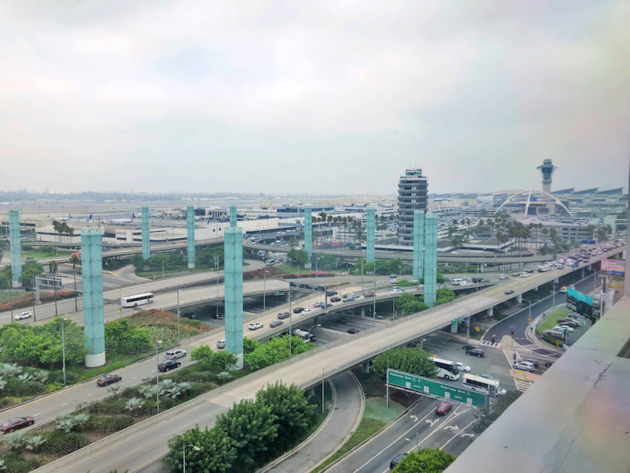 The Hyatt Regency is conveniently located near LAX and is in fact the closest airport to the terminals. I stepped out of our room to get the lay of the land, and while I felt like I could easily walk to my favorite airline's terminal, I don't recommended it because of the traffic. As such, the Hyatt provides dedicated, complimentary, 24-hour direct shuttle service to and from all of the terminals at LAX which means you'll never have to wait long. The adjacent garage offers the option of parking your car overnight
To the west, you can easily access LA's beaches, some less than 20 minutes from the hotel. Downtown Los Angeles and the West Side are both easily accessible and within 30 minutes from the Hyatt Regency.

Accommodations
I have always been fascinated by aviation. When I lived in LA, it wasn't uncommon to find me watching the planes take off from LAX via Dockweiler State beach. When we walked into our "room with a view," my kids parked themselves in front of the window to watch the planes land at the airport. It reminded me so much of myself as a kid.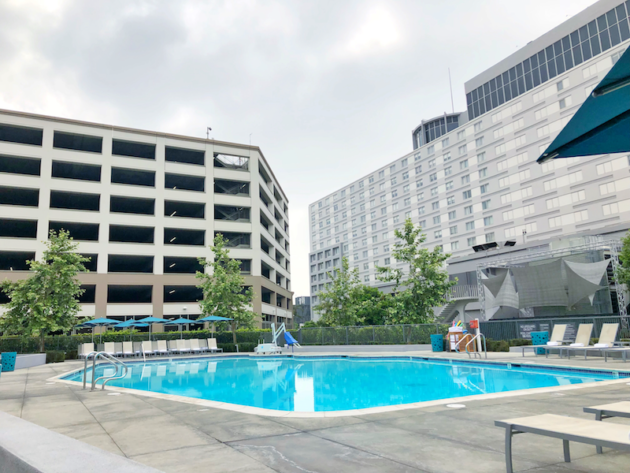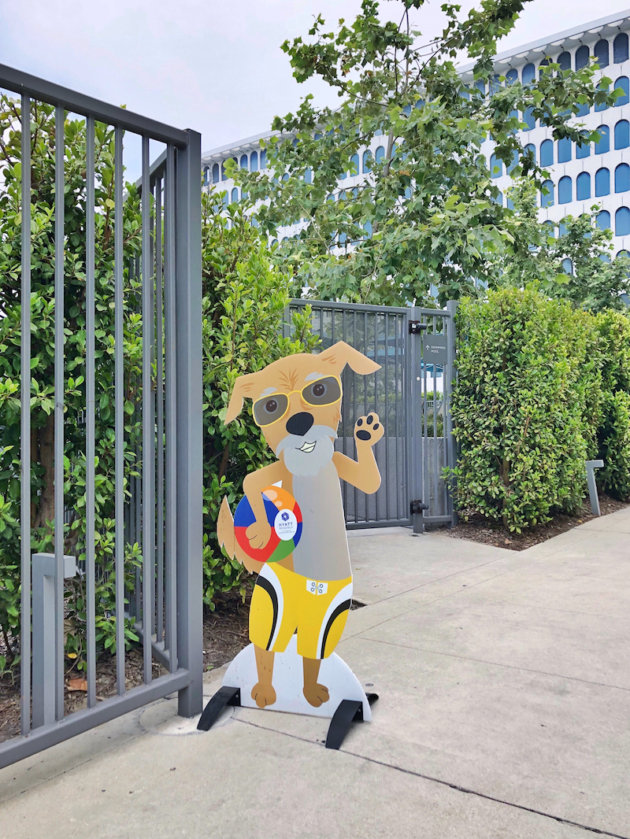 The hotel is expansive, considering the location, boasting 580 rooms and suites designed with soundproof windows. Perhaps seeing the planes land at LAX is much more enjoyable than hearing them. The rooms are spacious and comfortable, with more technology touchpoints and outlets than I have ever seen in a hotel room. Additional touches that make the experience luxurious include a robe with slippers, rainfall showers and shower wands, a refrigerator, a coffeemaker, an iron, and an LED TV.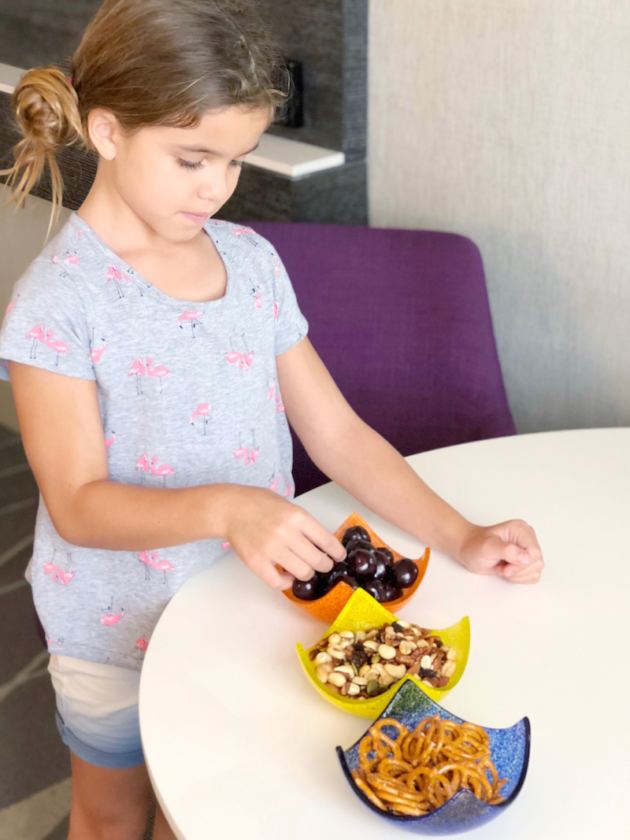 Hyatt Regency LAX Amenities
When I checked into the hotel, I noticed that the staff members were highly attentive. I also appreciated the fact that I didn't have to wait in line. During our stay, I met with Charles Fusco, Executive Assistant Manager at the Hyatt Regency LAX, who provided insight regarding the hotel's recent makeover. Transforming the guest experience was as essential as the physical spaces in the hotel. Part of that transformation included ensuring guests were greeted upon arrival and received personalized attention throughout their stay.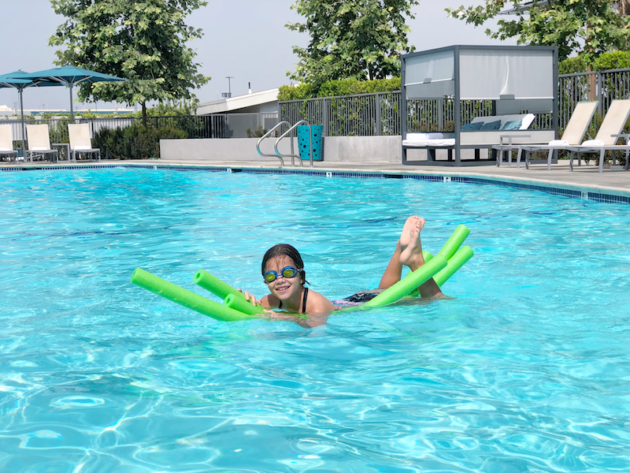 Additional amenities include an e-concierge (in addition to a full concierge), 24-hour in-room dining, dry cleaning and laundry services, a gym that is open 24 hours, an outdoor pool with complimentary cabanas and firepits, and so much more.
The hotel's design is a fusion of modern and mid-century glamour and feels luxurious and upscale from the moment you step inside the lobby. A welcome beverage at check-in and complimentary evening hors d'oeuvres (for Regency Club members) enhance the overall guest experience.
The Regency Club lounge is a private social area located on a separate floor of the hotel. The lounge offers members a quiet space to work, enjoy a cocktail, or start the day with a delightful complimentary breakfast.

Hyatt Regency LAX Conference Center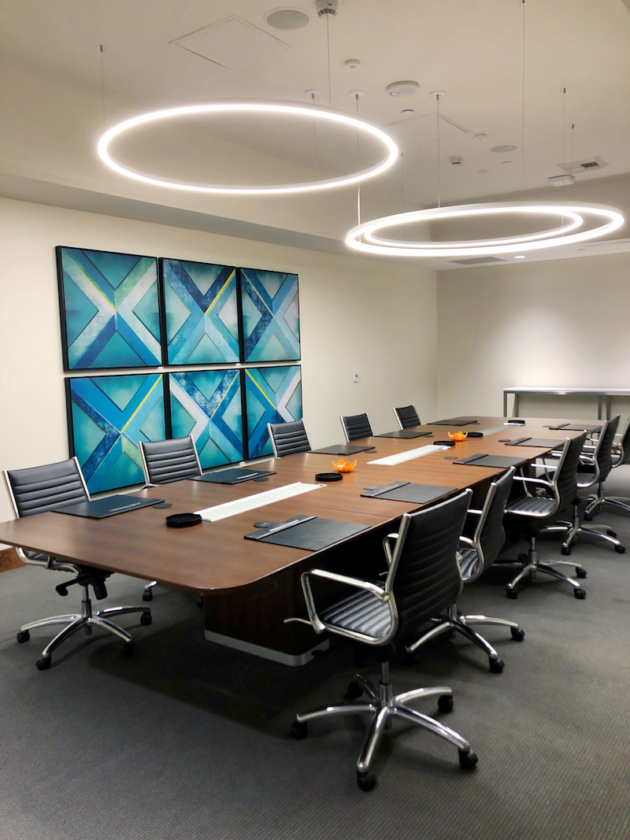 The brand new conference center opened in 2017, and boasts 10,000 square feet of indoor and outdoor meeting and event space. From business meetings to social events, the conference center offers state-of-the art technology, flexible meeting spaces designed to enhance productivity, and an innovative motif to allow groups of all sizes to collaborate and create memories.
Dining at Unity LA
Traveling should be synonymous with lazy mornings and relaxation. Not with 2 kids, who wake up and are so hungry they might starve. When I research hotels, an on-site restaurant is essential. Bonus points for restaurants like unity la which, a dining concept that includes a restaurant, a market, and a bar, all of which seek to ensure guests can enjoy a meal at any hour of the day.
Dinner
Kid-Friendly Meals
Dessert
Dining at unity la was not only one of the best meals I have had at a hotel, it was one of the best meals I've had of late. Executive Chef Charles Fusco is the vision behind the menus at each of the three venues which features Asian, Mexican, and fresh California cuisine. LA's most diverse neighborhoods are creatively represented through the restaurant's eclectic dishes such as Korean Sticky Ribs, Beef Carnitas, and Drunken Noodles.
Breakfast
The restaurant is ideal for a leisurely breakfast or a family-style dinner, with an overall ambiance that exudes community and convenience.  Quick snacks, including lunches, can be ordered at the market. Fresh prepared salads, and sandwich, soup, and noodle stations are designed to serve guests on-the-go. And if you are looking for a late-night snack, grab a friend and share one of the bar's distinct dishes paired with a seasonal, handcrafted cocktail. unity la uses regional products and fresh local ingredients, many of which were sourced less than 90 miles from the hotel.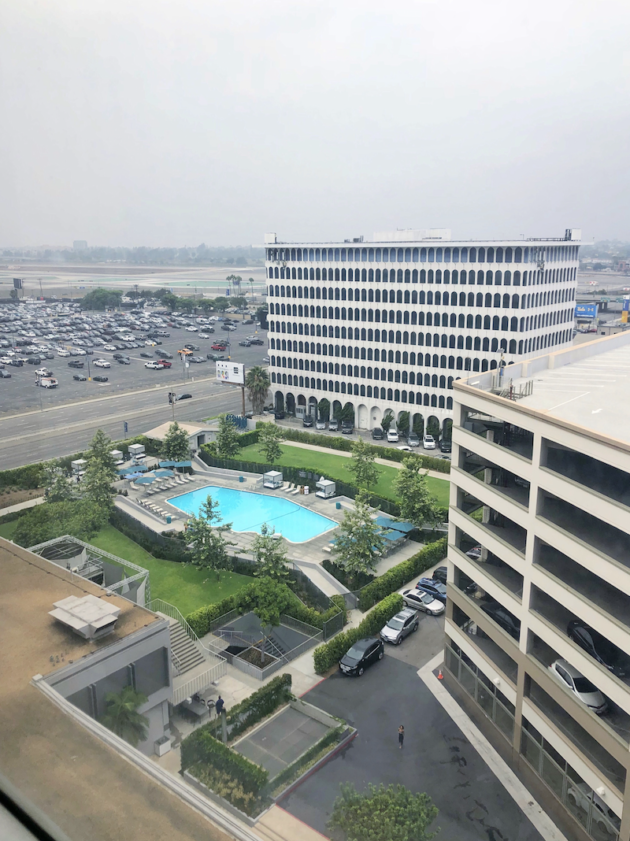 Learn more about the Hyatt Regency LAX by visiting their website.