Even before the sun's rays begin to peak over the horizon, I hear footsteps racing down the stairs. It's Christmas morning and I've been asleep for no less than 3 hours. But secretly, I breathe a sigh of relief. The stress and frenzy of the season finally culminate in an early morning whirlwind of wrapping paper and ribbon. Today we rest…and eat cinnamon rolls…and celebrate Christmas as a family watching our favorite movies and indulging in comfort holiday foods. With two school-aged kids, we try to keep the shows and movies family-friendly, which is why Amazon Prime Video Kids has been our go-to for family-friendly programming.
Consideration provided by Amazon Prime Video Kids.

Amazon Prime Video
Amazon Prime Video is an on-demand service that offers families thousands of movies and TV shows including Amazon Original Series and Movies from Amazon Studios. Unlimited streaming is part of the Amazon Prime Membership and includes unlimited fast free shipping, early access to select Lighting Deals, over 2 million songs, thousands of playlists and stations with Prime Music, secure photo storage with Prime Photos, unlimited reading with Prime Reading, unlimited access to a digital audiobook catalogue with Audible Channels for Prime, and a rotating selection of free digital games with Twitch Prime.

Amazon Prime Video Kids
Amazon Studios introduced their Original Kids Series for Prime Video three years ago with the Emmy award-winning series Tumble Leaf. At present, Amazon Prime customers can enjoy 13 Original Kids Series such as An American Girl Story, Just Add Magic, and If You Give a Mouse a Cookie.
Amazon Prime Video Holiday Specials
After the presents have been unwrapped and your family has enjoyed Christmas dinner, enjoy the brand new Amazon Prime Original Holiday Specials including Click Clack Moo: Christmas at the Farm and Pete the Cat: A Groovy New Year.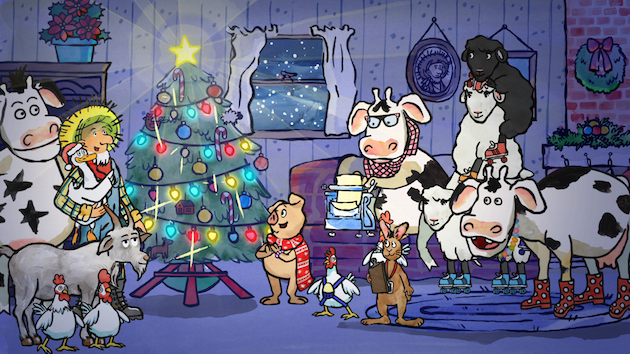 Click Clack Moo: Christmas at the Farm was inspired by the children's book series Click, Clack, Moo from New York Times bestselling authors Doreen Cronin and Betsy Lewin. During Christmas, the farm animals are tasked with finding Farmer Brown the gift of his dreams…a Tumbletron 300 clothes dryer. It is a race against time for them and for Duck, who has his own dilemma of getting off Santa's naughty list.
If You Give a Mouse a Christmas Cookie was inspired by the classic children's book by Laura Numeroff. In the holiday special, it is Christmas time, which means Christmas cookies, caroling, and a holiday pageant gone-wrong. Can Mouse and his friends save the show without getting distracted along the way?
The Snowy Day is based on the award-winning book by Ezra Jack Keats. This Christmas, Peter goes on a magical snowy walk to his Nana's house to bring home Christmas Eve Dinner.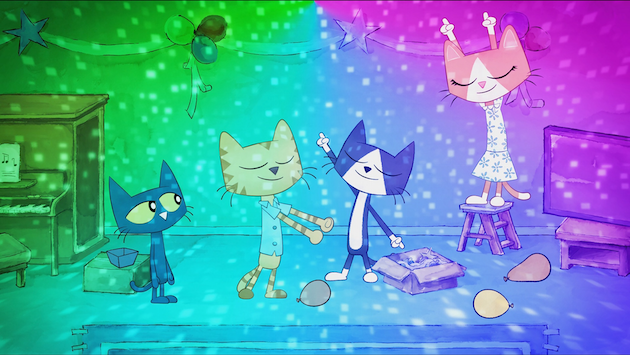 Pete the Cat: A Groovy New year was inspired by the Pete the Cat book series by Kimberly and James Dean. As New Year's Eve approaches, Pete the Cat needs a resolution. With the help of friends and family, Pete sets out on a musical adventure to find his resolution. As the clock ticks down to midnight, will Pete find his resolution in time?
In addition to the above Amazon Prime Video Holiday Specials, families can enjoy holiday episodes of The Stinky & Dirty Show, Wishenpoof, Creative Galaxy, Tumble Leaf, and Bookaboo. Amazon Prime members can stream the holiday specials via the Amazon Prime Video app for compatible TVs, connected devices, mobile devices, and online.