I don't often talk about my work as a nurse, but I am extremely grateful that I have been able to influence the lives of many, many families throughout my career. My first job as an RN was working on a Mother/Baby unit. You can imagine what a joyous atmosphere that was to grow my skills and confidence as a nurse while being right there to help families navigate having a new baby. And while so much of my time there was joyful, it is important to raise awareness about postpartum depression and anxiety. As wonderful as it was to be with new moms and dads after the birth of their baby, it was vital that I was there for them when the anxiety and stress became overwhelming. Sony just released A Mouthful of Air on digital, blu-Ray, and DVD, and earlier this week I had an opportunity to participate in a virtual town hall with Amy Koppelman,  Amanda Seyfried, Siri Daly, Emily Fletcher, and Dr. Harvey Karp.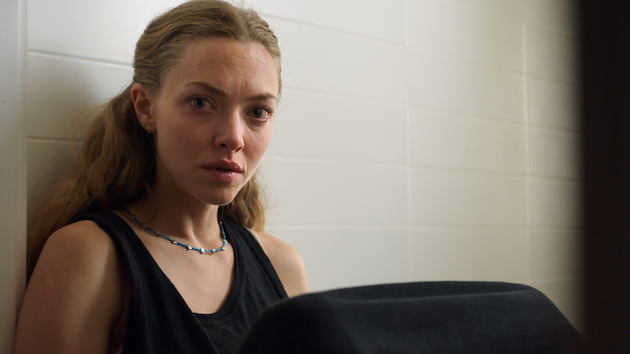 Postpartum Depression – The Facts
Accordint to the CDC, postpartum depression is depression that occurs after having a baby. Postpartum depression is different from "baby blues" in that the feelings of worry, sadness, and fatigue are more intense and persist. Baby blues typically resolves on its own within a few days. Symptoms of postpartum depression can include crying more often than usual, feelings of anger, withdrawal from loved ones, feeling numb or disconnected from your baby, worrying that you will hurt your baby, and feeling guilty about not being a good mom or doubting your ability to care for your baby.
Did you know that 1 in 5 women will suffer from postpartum depression? Postpartum depression is an important topic and while the film, A Mouthful of Air, is heavy, it is a powerful depiction of a woman suffering from postpartum depression and the stigma surrounding the diagnosis. The filmmakers' hope is to raise awareness and reduce the barriers to seeking treatment.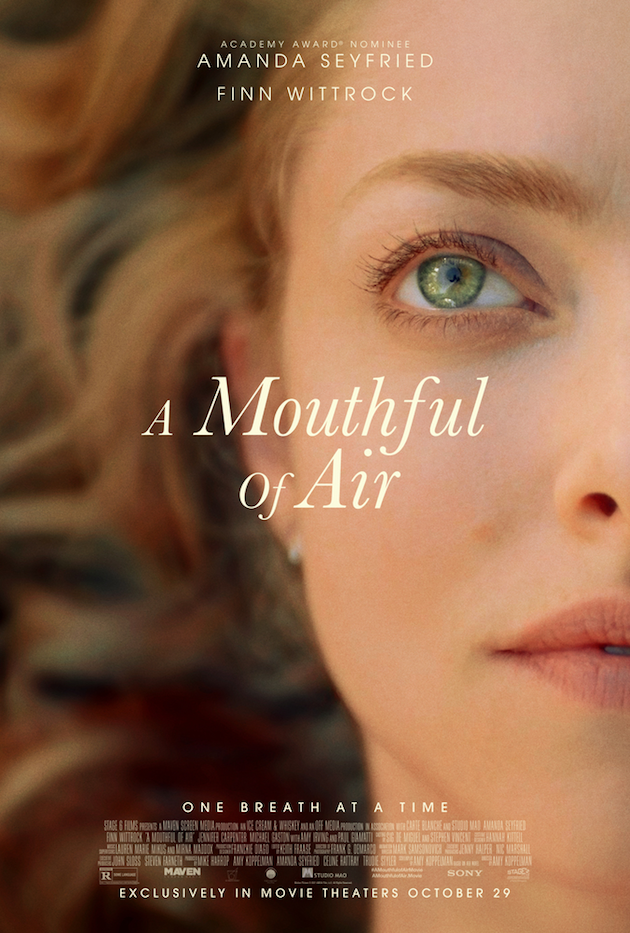 A Mouthful of Air
Julie Davis is a bestselling children's author who is working on her next story while enjoying her new baby boy Teddy. Her books deal with unlocking childhood fears and showing children how to be brave, but inside, she is struggling to overcome her own fears and doubts and unlock the dark secret that has haunted her personal life. When Julie and her husband Ethan's second child is born, events occur that bring the secret to light, and with it, a crushing, powerful battle to survive.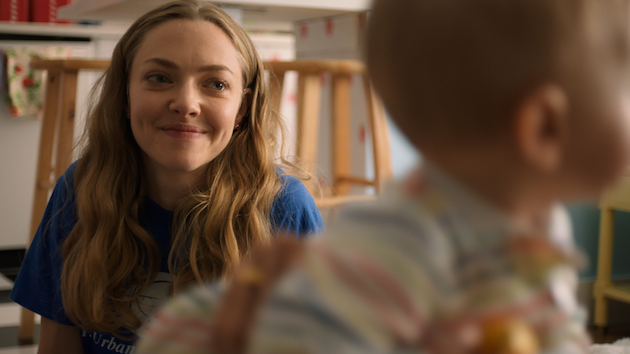 A Mouthful of Air deals with very serious topics including postpartum depression, anxiety, and suicidal ideation, and thus may be intense for some viewers. While I do not recommend the film to children or teens, it is a beautiful, tragic work that seeks to raise awareness, dispel myths, and encourage anyone struggling with these topics to seek help. Of note, the film also gives audiences insight into what a father experiences when his partner is struggling with postpartum depression and anxiety. Based on the book by the same name, A Mouthful of Air is really designed to initiate conversations between new parents and their families, social supports, and health care providers.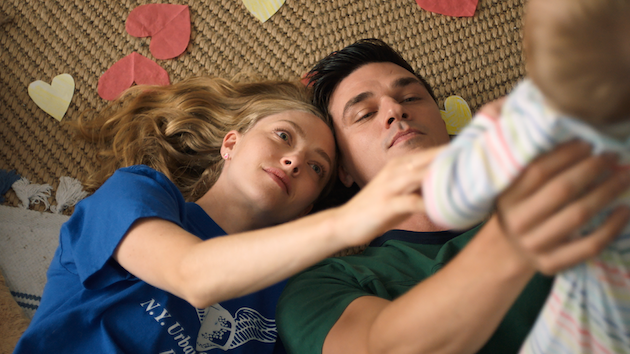 Of note, author Amy Koppelman adapted and directed the film from her novel and knows the subject matter well. She wrote A Mouthful of Air after struggling with depression after the birth of her children in the 90s when postpartum depression was often undiagnosed. What I really appreciated about the film is its depiction of a woman who seemingly "has it all together," yet still struggles with intense feelings of anxiety and depression. Julie has a wonderful career, a loving husband, and a beautiful healthy baby, and yet she cannot will these feelings away. It is common to want to attribute mental illness to a cause such as socioeconomic status or psychosocial stressors. While they may contribute to depression and anxiety, the film demonstrates that anyone can suffer from mental illness, thus normalizing the condition of postpartum depression.
If you or someone you know is struggling with postpartum depression, be sure to talk to your healthcare provider. Dr. Harvey Karp also shares his best advice for moms suffering from postpartum depression.
A Mouthful of Air is now available on digital and On Demand.