{Sponsored}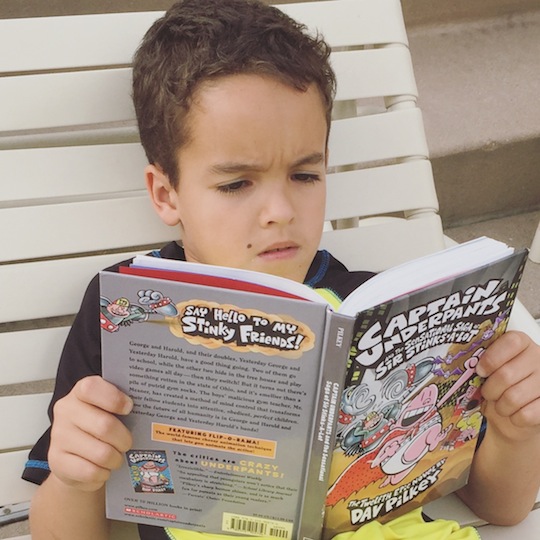 The start of the new school year is quickly approaching, and admittedly our days have become consumed with squeezing in all of our last summer adventures. Two weeks ago, we spent the weekend in Arizona, and while our best intentions were to read during our travel and down time, I think we've finally slightly succumbed to the Summer Brain Drain. Fortunately, it's never too late to resume our routine and our first priority this week was to head back to the library to pick out one or two old favorites and a handful of exciting new reads. It was also helpful to be reminded of Maggie McGuire's tips for preventing the Summer Brain Drain:
1. Find a reading buddy: Encourage children to read aloud to a pet, their favorite stuffed animal or even their sibling. Reading aloud builds confidence and will ensure children are ready for the coming school year.
2. Go local: One of our recent challenges is finding new books that are interesting to my kids. They each enjoy reading the same books over and over again, but I also like for them to be challenged. McGuire recommends that parents poll other parents for new books to read, check out your city's public Facebook group or ask your local library for recommendations.
3. Set a weekly minutes goal: Share your child's Monday minutes goal with friends and family to encourage them to read throughout the week. Positive reinforcement when your child hits their goal is a great way to encourage children to keep reading and can include something as simple as a new book or as exciting as a trip to your local amusement park.
4. Set aside family book time:  Sometimes a change of scenery is all that a child needs to renew their excitement about reading. Grab a flashlight and read spooky stories in your backyard, or head to the beach with a bag full of books.  We also like to visit our local library before heading on a road trip.
5. Read all about it: I always forget that any type of reading counts.  Newspaper articles, recipes, comic books, video game instruction booklets provide kids with content they wouldn't necessarily find in traditional books. The most important thing to consider when encouraging children to read through the summer is to allow them to choose their own book so that they'll already have a vested interest in delving into it.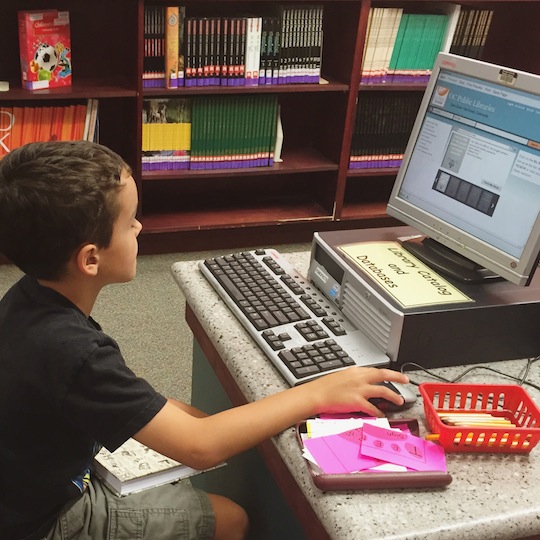 This week we headed back to our local library, and the consistency of our weekly trips helped us ease back into our reading routine quickly. For a fun challenge that will help your child think about the books they are reading, why not ask your child to identify their favorite books and then review them using only 5 words. My 8-year old absolutely loved this easy critical thinking activity.
Ricky Ricotta's Mighty Robot vs. the Voodoo Vultures from Venus: Hilarious, Awesome, Adventurous, Weird, Creative
Report Card Pickup! (Tiny Titans): Funny, Cool, Tiny, Crazy, Action-Packed
Star Wars Episode II: Attack of the Clones Movie Storybook: Dangerous, Exciting, Epic, Serious, Mysterious
Captain Underpants and the Big, Bad Battle of the Bionic Booger Boy Part 1: The Night of the Nasty Nostril Nuggets: Disgusting, Entertaining, Wacky, Thrilling, Silly
Dinosaur: Interesting, Educational, Fun, Strange, Mind-Boggling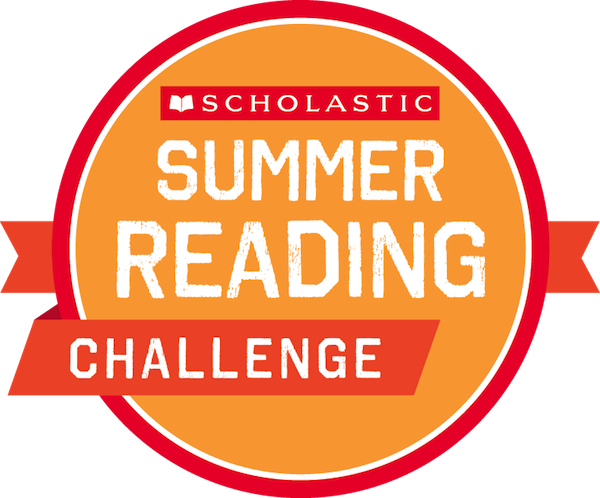 I really appreciate the accountability of my kids being involved with the Scholastic Summer Reading Challenge. Kids appreciate visual reminders of their accomplishments and the prizes offered provide additional incentives for them to read. Sign up is free and will allow your child the ability to track his/her daily reading minutes. Parents also have access to resources such as daily reading tips, booklists, summer reading activities and printables.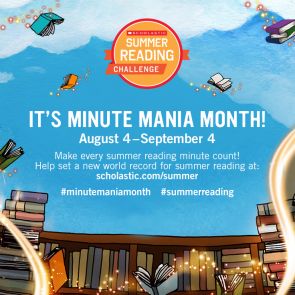 These last few weeks before the start of the new school year are critical for helping children bolster their reading skills. Scholastic recently launched Minute Mania Month, which runs through September 4th, 2015. The goal is to beat the 2014 World Record set last year of 304,749,681 minutes.  Scholastic wants kids to log every single minute they have read throughout the summer, and now is the time to go back and enter those he/she has forgotten. This month kids can earn even more virtual rewards by logging minutes and have the opportunity to have their school featured in the 2016 Scholastic Book of World Records or a visit from authors Michael Northrop or Varian Johnson.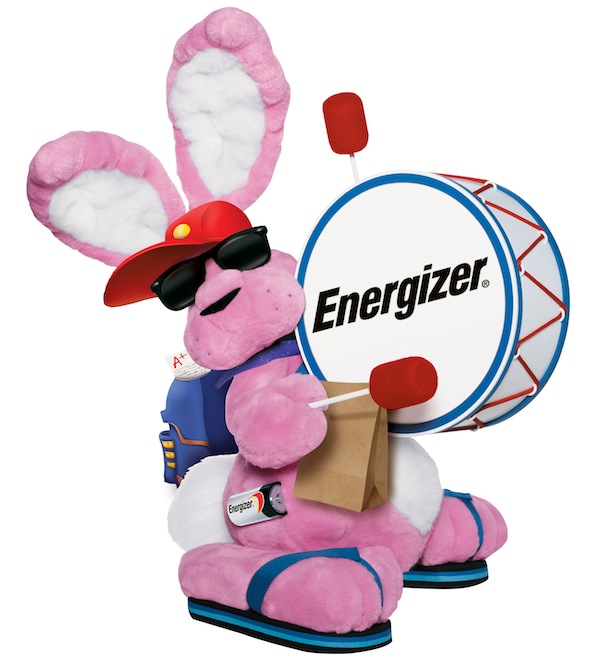 Remember to have your child track their reading minutes by visiting Scholastic.com/Summer. Here is where parents can also enter to win weekly prizes. You can learn more about the Energizer® Instant Win Game by visiting Energizer® Bunny on Facebook and be sure to follow Scholastic on Twitter using the hashtag #SummerReading for additional reading tips.