{Affiliate}
I eat quinoa and tabouleh, clean with baking soda and vinegar, and scrutinize labels to a T. My whole approach to health and wellness is to live and eat as clean as possible, but admittedly, the lines drawn in the environmental sand aren't always black and white. "All-natural" is a term with variable meanings and admittedly, families have to become well-versed in the terminology to make the best decisions if they are striving to avoid toxins.
A few years ago, I spent a luxurious weekend in Westlake Village for Fitcation. Part conference, part vacation, we spent the weekend immersed within a culture of influencers who value health and wellness. Last year, Fitcation founder Leah Segedie launched ShiftCon, the only social media conference focused on wellness, health and the environment. ShiftCon weaves workshops, networking, and parties as changemakers gather in one place to collaborate.

The idea behind ShiftCon is that together, we can profoundly influence the world around us by shifting how we eat, raise our families and impact our environment. During this Eco Blogging Conference, wellness and eco-friendly bloggers network, share ideas, learn from experts, empower and inspire one another and organize their efforts into activism. Additionally, like-minded brands, organizations, and companies can have an open dialogue about these topics with influencers in attendance.
So why should you attend ShiftCon this year?
1.  You're passionate about health, wellness and your eco-footprint
2.  You want to collaborate with like-minded influencers to grow your brand and learn from one another
3.  You want to connect with brands who share that passion
4.  You want to use your social media platforms to communicate your passion and effect change
5.  You want to learn or refine your knowledge on best practices for success specifically as it relates to wellness
One of the many compelling reasons why I'm so intrigued by ShiftCon is the standard they have for brands. While I am a pro at reading labels, I find it refreshing to know that I can attend ShiftCon and engage in a conversation with any brand present without worrying about whether or not their standards are in line with mine.
Food Related Sponsors:  No Genetically Modified Ingredients (GMOs) No synthetic dyes, additives or preservatives No trans fats, synthetic nitrates, or MSG
Personal Care Sponsors: No parabens, petroleum derived synthetics, phthalates, synthetic fragrances, synthetic dyes, propylene glycol, 1-4 dioxane, formaldehyde, triclosan or aluminum
Cleaning Product Sponsors:  No toxic VOCs, phthalates, petroleum derived synthetics/synthetic  chemicals, 1-4 dioxane, formaldehyde, optical brighteners, or triclosan
Baby and Child-Related Sponsors:  We encourage manufacturers to have "green guard" certification with furniture & mattress brands. Diapers should be free from chlorine & dioxins.  Cloth diapers must not be covered with PVC. Toys must be free from lead.
Do you want to attend ShiftCon 2015? Right now, you can save $50 off the conference fee by using the code ROCKINMAMA50.
September 24-26, 2015
Marriott Manhattan Beach Hotel, 1400 Parkview Avenue Manhattan Beach, California 90266
For real-time updates, be sure to connect with ShiftCon on Twitter, Facebook and Instagram.
Win It! One of you will win a Blogger Pass to attend ShiftCon 2015! Simply complete the Rafflecopter form and leave a comment with one brand you're looking to connect with during the conference. Comments will close on August 20, 2015 at 11:59 PM PST.
US Residents only. Duplicates and comments not including the above information will be disqualified. Comments are moderated. If you don't see your comment in a reasonable amount of time, send me an email. Bloggers and non-bloggers may enter. If you don't want to leave your email address, please be sure to check back for my announcement on the winner. Please note that winners must respond within 48 hours of being announced/contacted or another winner will be drawn.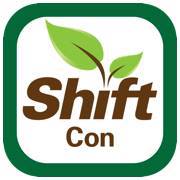 Latest posts by Caryn Bailey
(see all)