No compensation was received for this post. I attended a press junket, which facilitated the writing of this post. Accommodations were provided.
Look, I am more than just a crop duster.— Dusty, Disney's Planes
5-4-3-2-1 BLAST OFF!  From the time my son was a year and a half old, he'd already been on across the country on an airplane.  To create excitement about our high-flying adventure, we'd count when the plane took off and landed and to this day, my son still enjoys the most thrilling part of an airplane ride.  One of his favorite films is Pixar's Cars, and a few months back when he first started seeing displays for an aviation-inspired spinoff film, he told me all about what he thought the film would be about. Needless to say, he can't wait to see the film which despite its semblance to Cars, tells a new story filled with high-flying racing adventures.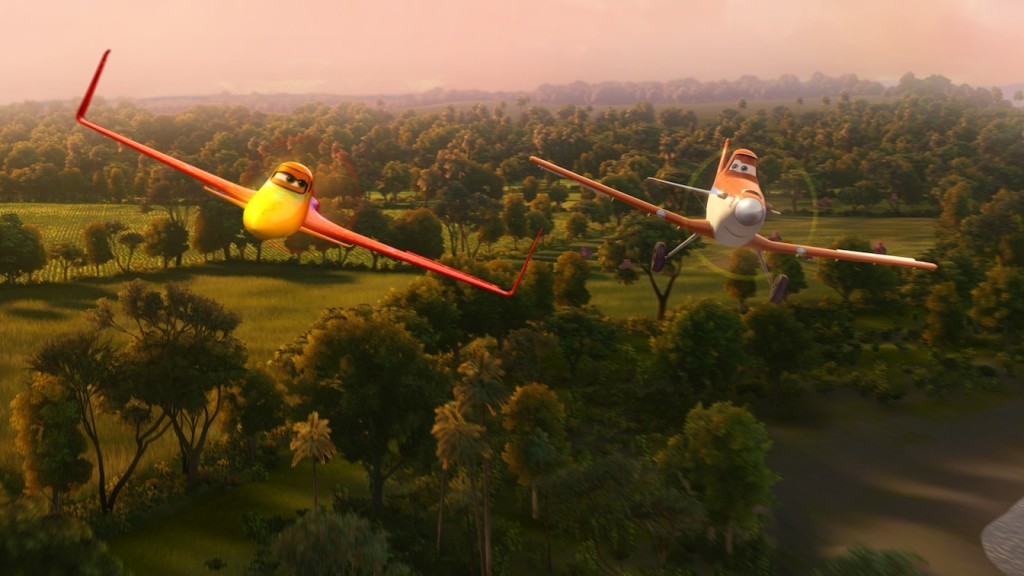 From the moment audiences enter the world of Planes, there is a sense of nostalgia for Pixar's Cars films.  The look and feel of the world and its characters are familiar, yet almost immediately we're drawn into a new and very different story surrounding Dusty, a crop duster who dreams of competing as a high-flying racer. If you know anything about crop dusters,  they aren't typically built for racing and most of their time is spent flying at low altitudes.  And, it just so happens that Dusty is afraid of heights, but that doesn't stop his pursuit of his dream.  One of the very first lessons families can walk away from the film with is the importance of facing fears.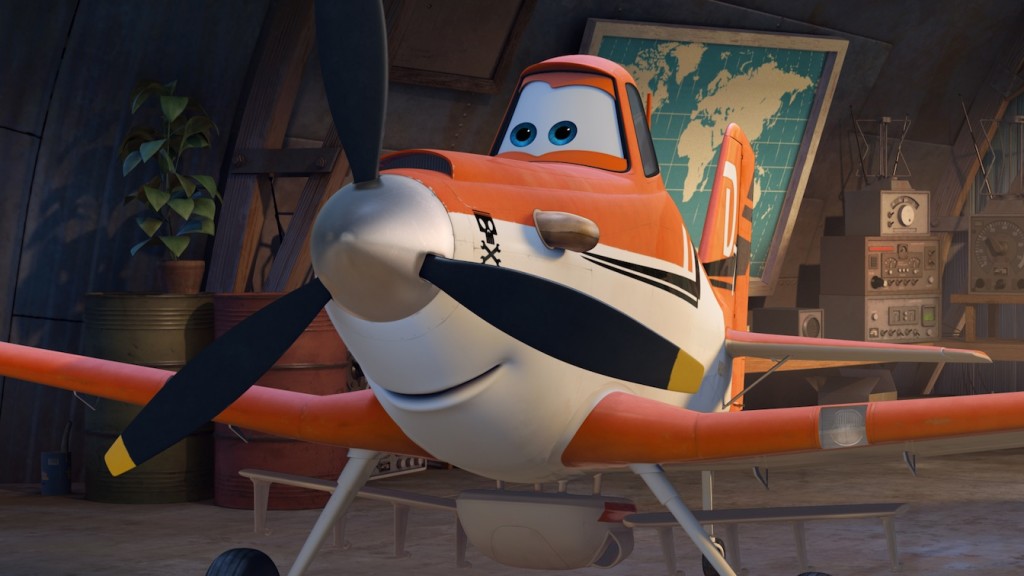 Seeking the wisdom, guidance, and training of veteran naval aviator Skipper Riley, Dusty sets out to conquer his fear and compete in the global race.  With speed on his side and a handful of supportive friends, Dusty qualifies in a local race and is sought out to compete around the world. The second lesson families can be inspired by is the value of seeking help from those who are older and more experienced.  Chug and Dottie, Dusty's trustworthy, grounded friends, provide support and encouragement, inspiring families to talk about what it means to be a loyal friend.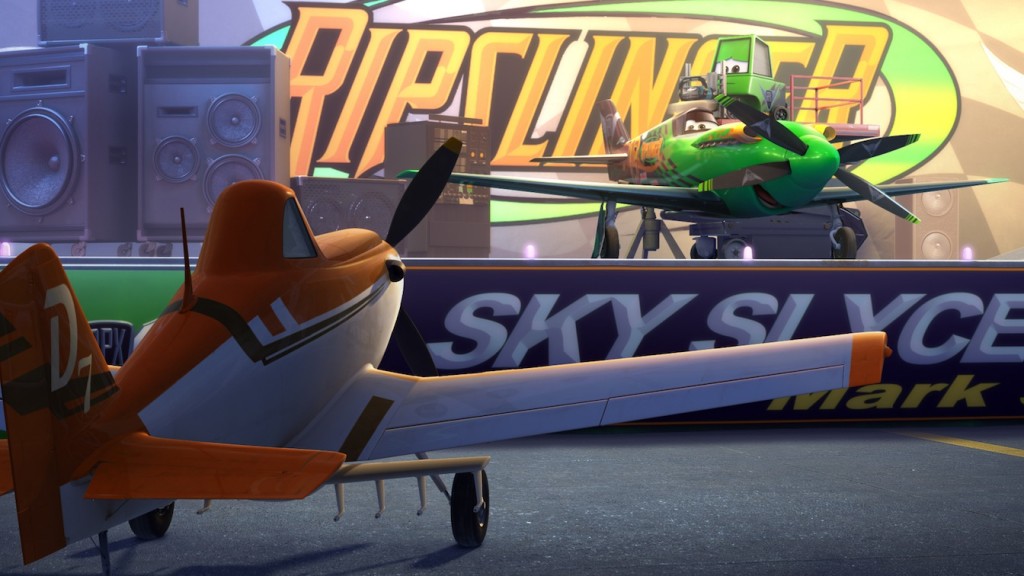 As the story progresses, Dusty hones his flying skills with the help of Skipper Riley and begins his around-the-world racing adventure.  Along the way, he encounters a handful of ethnically diverse planes including El Chupacabra, a a Gee Bee Model R from Mexico, Ishani, a Pan-Asian champ from India, and rival, Ripslinger, a custom-built carbon-fiber plane.  I personally love the multicultural approach to the film (which is reminiscent of that seen in Pixar's Cars) because it provides talking points for families to discuss after the film.  For some young children, this may be their first exposure to different cultures, inspiring parents to talk about cultural sensitivity.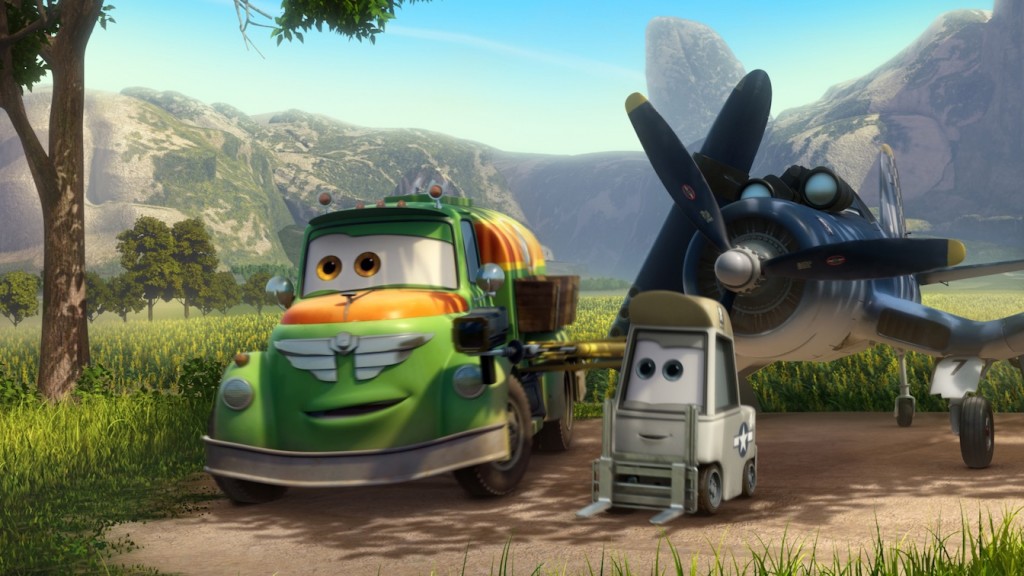 As is expected, Dusty eventually encounters a challenging situation and his courage is put to the test.  While I won't give away the ending, I will say that this last message may be the most inspiring.  Despite numerous obstacles, Dusty does not give up.  His friends never stop believing in him, which fuels him with the motivation he needs to persevere.
Disney's Planes is a warm, visually-appealing if not nostalgic film with relatable characters and talk-worthy themes.  "…People will  relate to 'Disney's Planes' because it's a great underdog story," says Director Klay Hall. "If we can believe in ourselves, step out of our comfort zones and get past whatever fear is holding us back, we'd be surprised with the results."
Disney's Planes is in theaters today!  And be sure to stay tuned later this week for an exciting announcement from D23 about the next chapter in this exciting aviation-inspired series.
 Images: Disney
Latest posts by Caryn Bailey
(see all)