No compensation was received for this post. We pre-screened the film which helped facilitate the writing of this post.
Gru's back in the game with cool cars… gadgets… and weapons! – Despicable Me 2
The Minions are back…and this time, they're funnier than ever! Despicable Me 2 debuted in theaters today, just in time for the 4th of July holiday, and despite our early preview of the film, my children can't wait to see it again.  In the much anticipated sequel, Gru is back as a bad guy turned dad facing a number of crises, including his teen daughter's new love interest and what he should be doing with his new anti-villain approach to life.  Enter agent Lucy Wilde, who recruits Gru back into the crime scene as an undercover agent.  The goal? To find out the perpetuator behind a mutating chemical capable of transforming living things into invincible machines of mass destruction. Filled with slapstick, laugh-out-loud humor, action-packed adventure, and sprinklings of poignancy, Despicable Me 2 will delight audiences, both young and old.
Before you head out to the theaters this holiday weekend, here are 4 reasons you'll love Universal Picture's despicable sequel!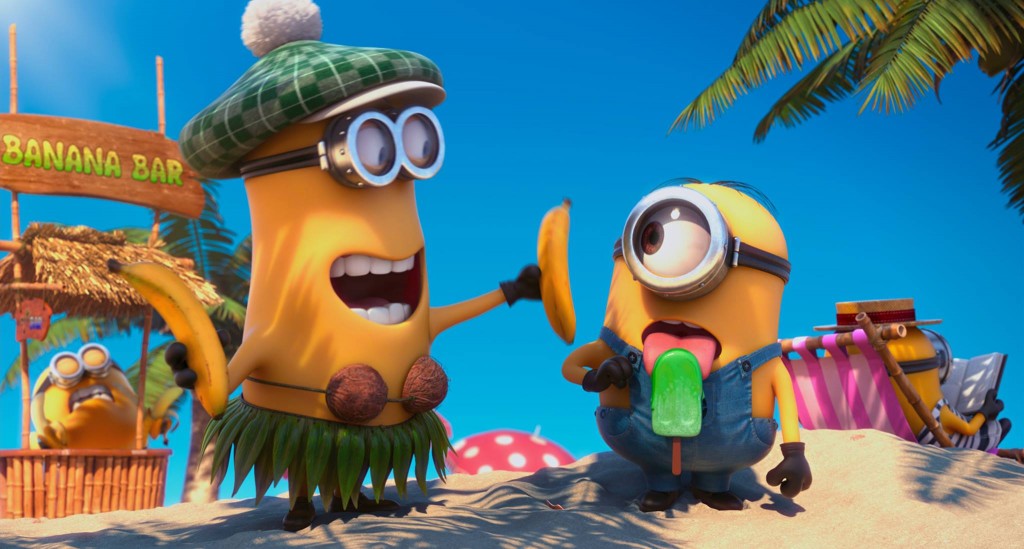 1.  The Minions are back!  Perhaps their dominant presence in this story is a precursor to Universal's spin-off film, slated for release in 2014.  Regardless, my children are still quoting Carl from the New Weapon/Fire Scene. These jabbering, goggle-wearing, sometimes intelligible sidekicks to Gru get into a host of hilarious mischief which alone is worth the price of admission!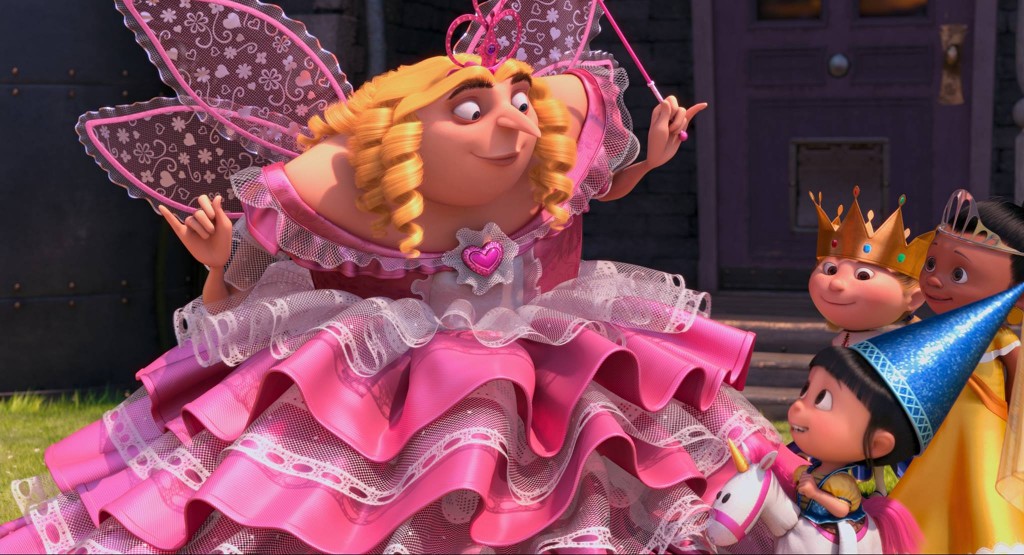 2.  Side-Splitting Laughs!  One of the things we loved about Despicable Me was its tasteful use of silly, zany humor.  From fart guns and a boss named Silas Ramsbottom (hehe) to hairy, Gremlin-like purple minions, both parents and kids will be laughing from beginning to end.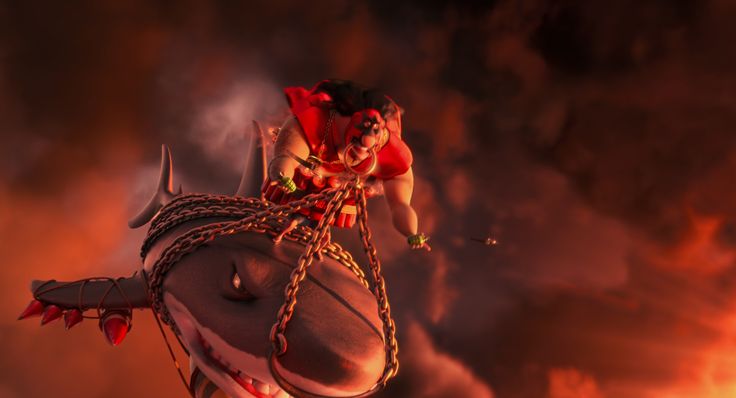 3. Action & Espionage!  Kidnapping by lipstick taser…flying sharks strapped with dynamite….erupting volcanos… All of that and more will keep kids (and parents) engaged in the film's excitement.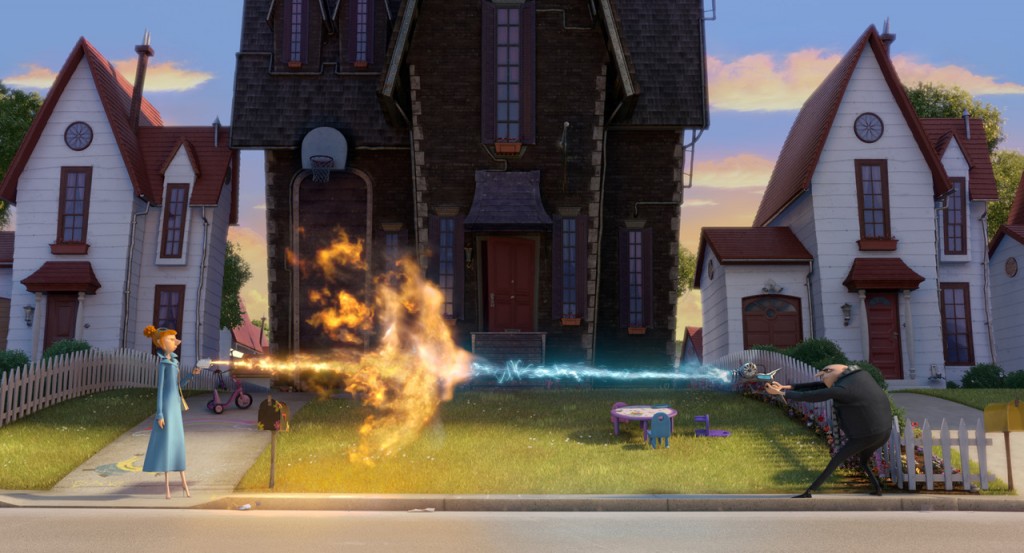 4. Visual Eye Candy!  The vibrant colors, action, and projectiles immerse audiences in the story.  Be sure to see it in 3D to get the full scope of how much detail and artistry went into the visual effects.
Despicable Me 2 debuts in theaters nationwide on July 3rd, 2013. To keep up to date with the film, be sure to follow  on Facebook, Twitter, Pinterest, and Instagram.
Images: Universal Pictures, Riffsy
Latest posts by Caryn Bailey
(see all)