{Sponsored}
The moment the last school bell rings for the year, I always breathe a sigh of relief. For two months, our mornings will be filled with leisurely breakfasts, and I can finally turn off the recurring alarm set for 6:30 am. Our time in the car driving from soccer to the grocery store will be replaced with playdates at our local splash pad and weekend trips to our favorite amusement parks.
With a relaxed summer schedule, I admittedly gravitate towards less elaborate meals. Our desert-like temperatures and carefree schedule make it more compelling to resort to no-cook meals and dishes that can be prepared in 30 minutes or less. Fresh salads, grilled fish and lean meats, and refreshing desserts top my list of go-to summer menus.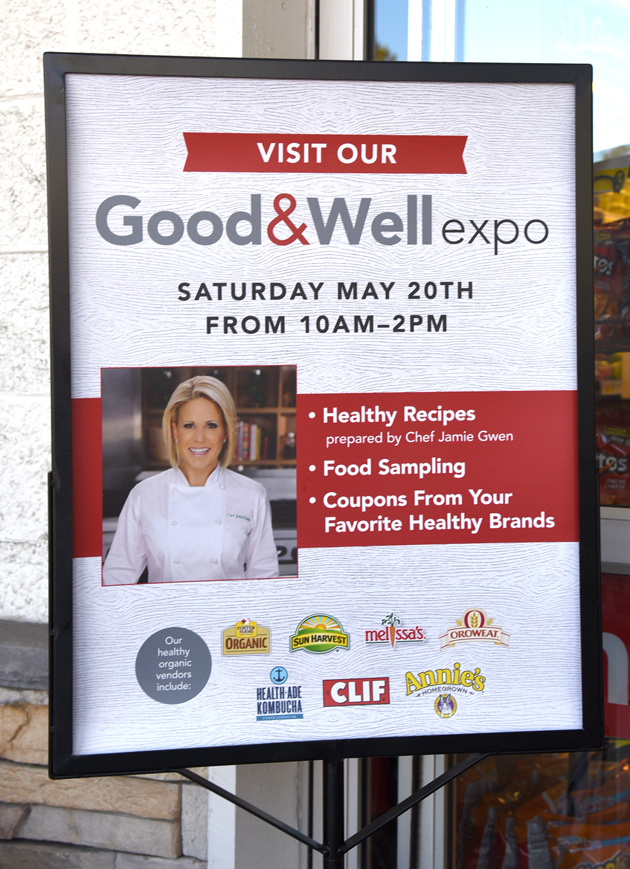 Over the weekend, Smart & Final hosted its very first Good & Well Expo for the community. This expo featured cooking demonstrations by Chef Jamie Gwen (in partnership with Melissa's Produce), free samples from 10+ natural and organic vendors featured at Smart & Final, and coupons for products sold at Smart & Final Laguna Niguel.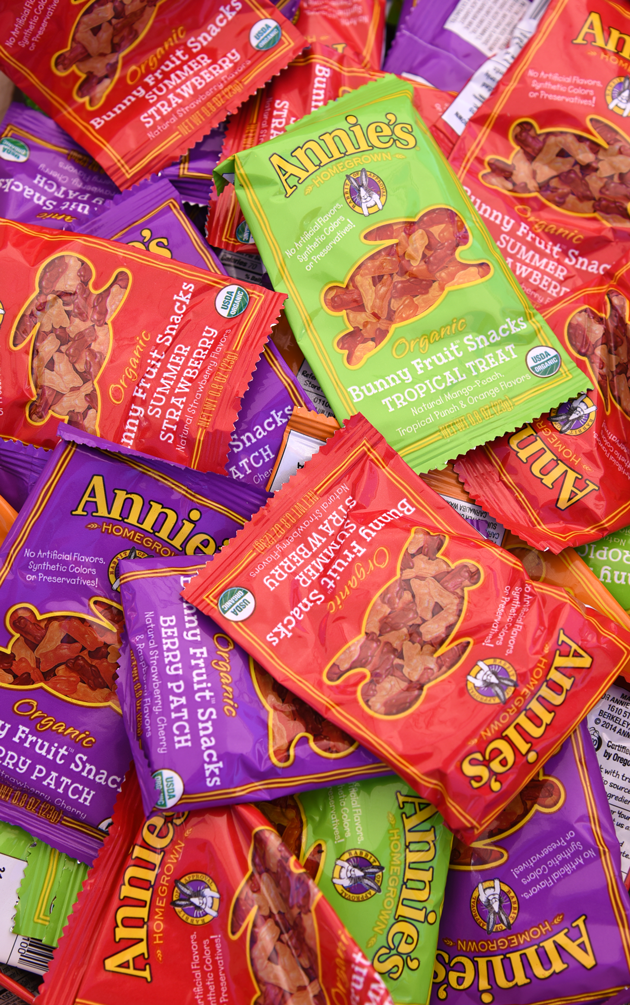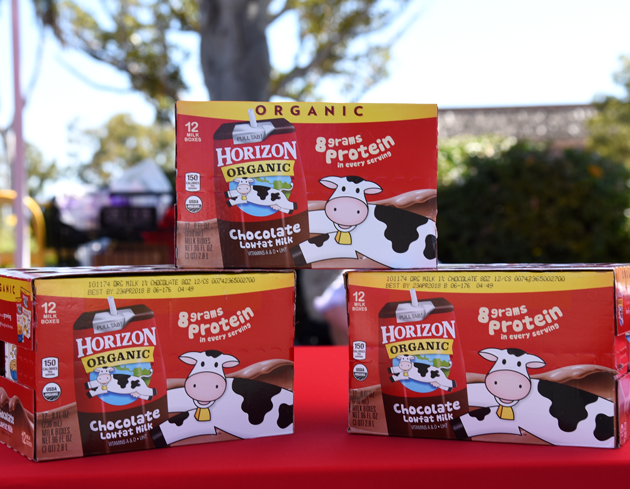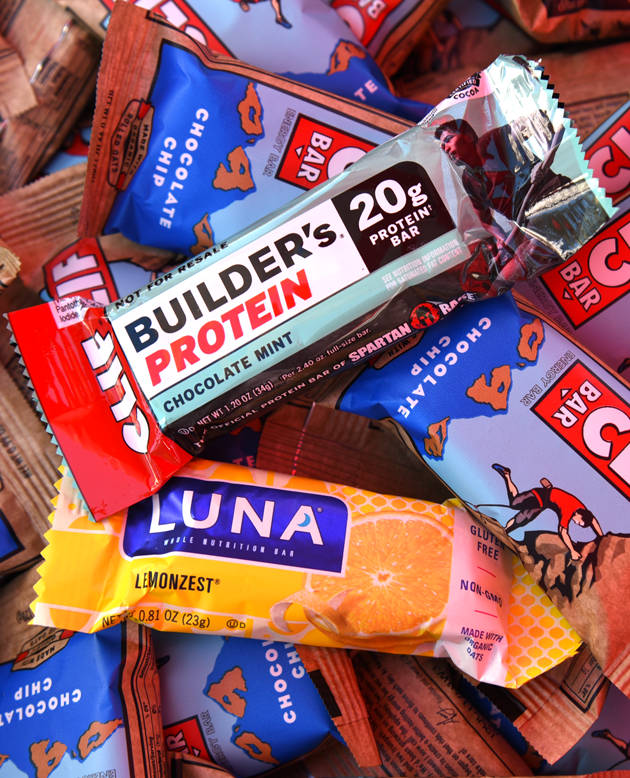 As someone who is passionate about healthy eating, I enjoyed sampling new foods from Noosa Finest Yoghurt, Annie's Homegrown, Horizon and CLIF.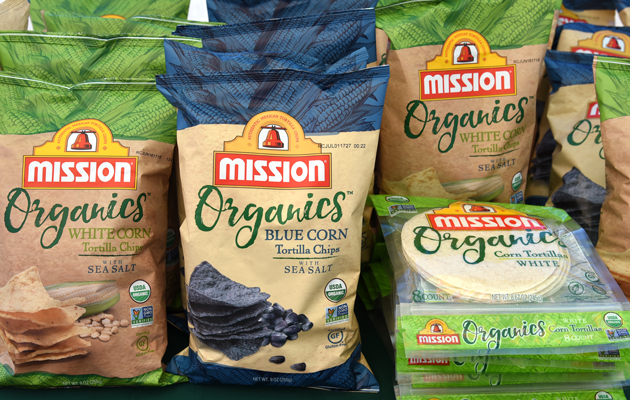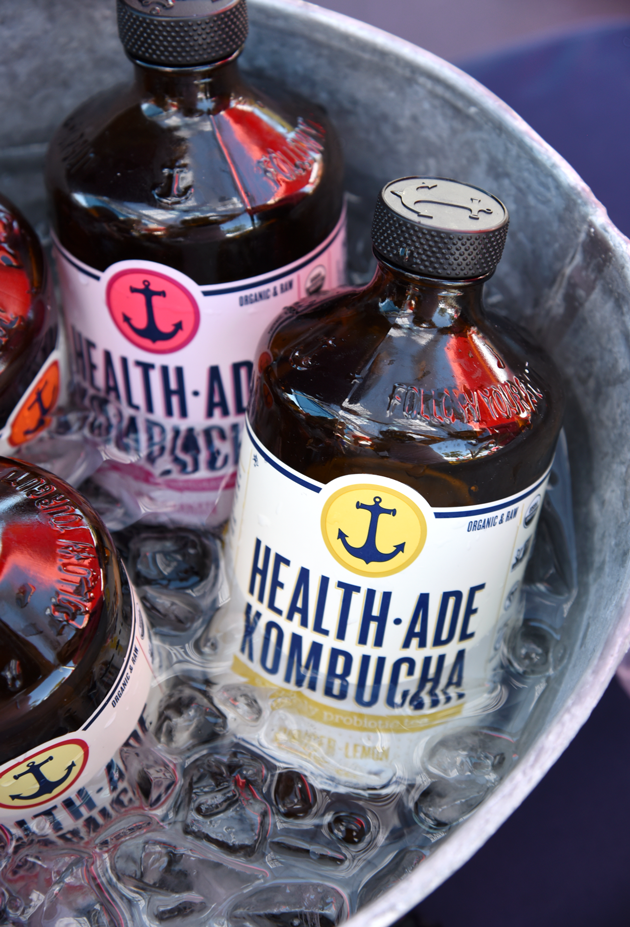 During the expo, I learned that Mission now offers Organic Flour, Corn, and Whole Wheat Tortillas and tried Kombucha for the very first time.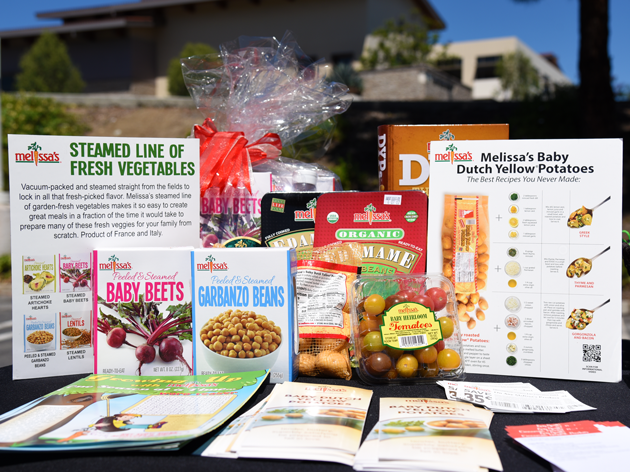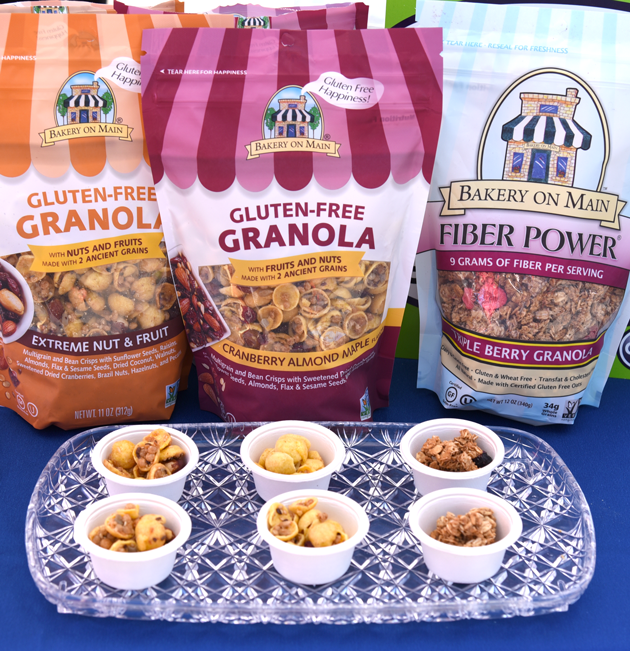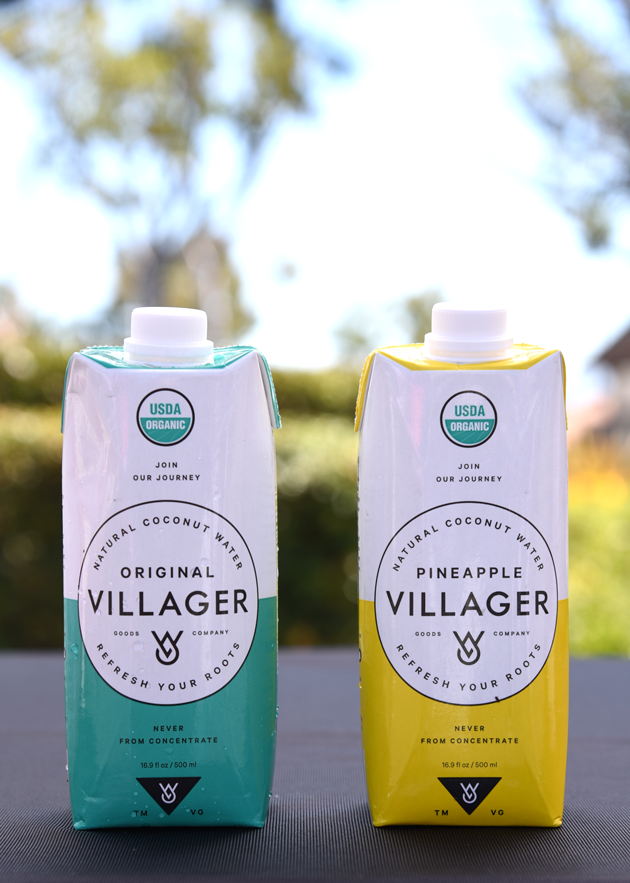 Each of the vendors shared information about their brand and their efforts to offer consumers natural, organic products.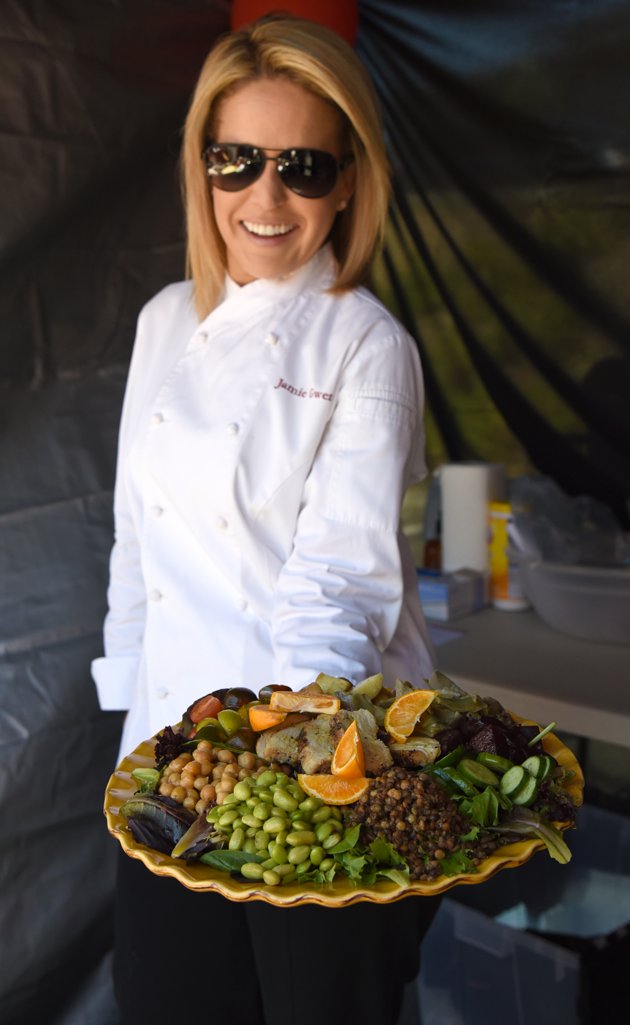 As a foodie, I do enjoy experimenting in the kitchen, and was excited to watch Chef Jamie Gwen prepare 3 exclusive new recipes in partnership with Melissa's Produce. She prepared a fruit and yogurt parfait that would be perfect for summer mornings, a colorful summer salad packed with healthy veggies, and a better-for-you dessert that my kids will love. If you are looking for easy recipes you can prepare when the kids are out of school, here are 3 Healthy Summer Recipes that can be prepared in 30 minutes or less.


Less Guilt! Cinnamon Dessert Nachos
This lightened-up recipe is splurge-worthy and wonderfully decadent
Ingredients
1/2

cup

granulated sugar

1

tsp

Frist Street ground cinnamon

4

Mission Organic tortillas

3

tbsp

Sun Harvest unsalted butter, melted

can also use Sun Harvest Coconut Oil Cooking Spray

First Street Light Vanilla Ice Cream

Melissa's Dessert Sauces - chocolate, caramel, raspberry

2

cups

mixed fresh berries

Fresh mint leaves
Instructions
Preheat the oven to 350°F

Combine the sugar and cinnamon in a mixing bowl

Brush one side of each tortilla with melted butter or spray with Coconut Oil Cooking Spray and sprinkle with the cinnamon/sugar mixture

Cut each tortilla into 8 wedges and place the wedges on a baking sheet

Bake for 10-12 minutes or until crisp

Arrange the baked tortilla chips on a large platter and top with scoops of ice cream

Drizzle the nachos with your dessert sauces of choice and finish with fresh berries and minut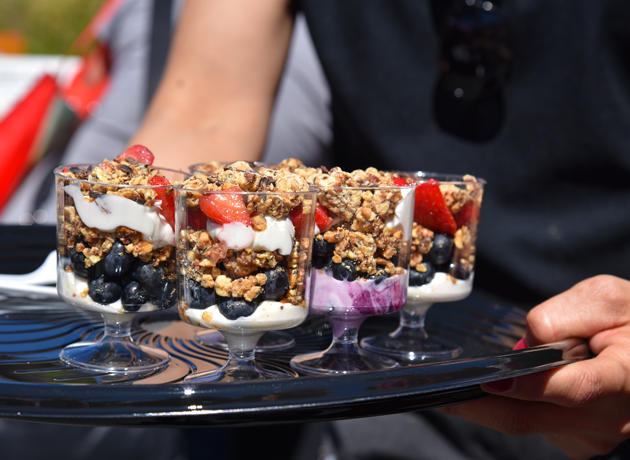 Healthy Homemade Yogurt Parfaits
An easy, make-ahead breakfast packed with plenty of protein and heart-healthy nuts and seeds to give you all-day energy.
Ingredients
2

cups

Noosa Yogurt

1

cup

Melissa's Clean Snax, crumbled

2

cups

mixed fresh berries

Melissa's Organic Blue Weber Agave Syrup

Chia seeds, cocoa nibs, or toasted sliced almonds
Instructions
Spoon 1/4 cup yogurt into each of the 4 glasses or 1/2-pint mason jars

Top with 2 tablespoons crumbled Clean Snax and 1/4 cup berries

Repeat to create two layers of ingredients

Drizzle each parfait with 1/2 teaspoon agave syrup and top with chia seeds, cocoa nibs or toasted almonds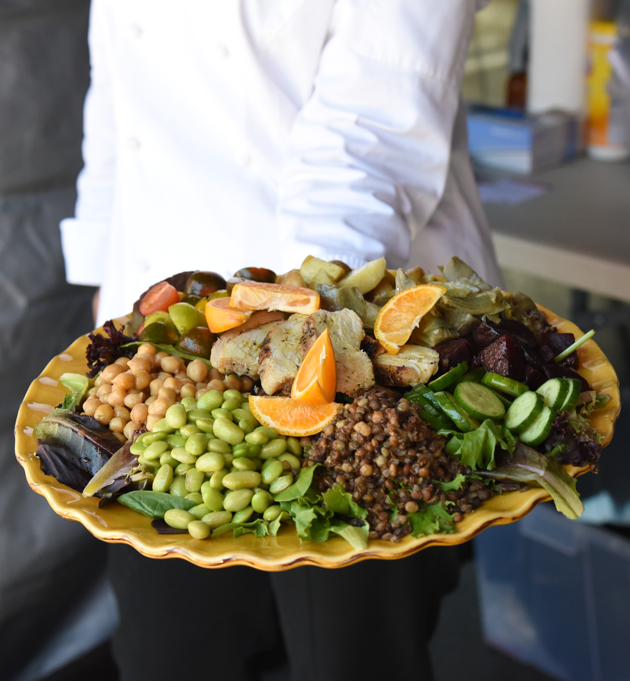 A Composed Summer Salad with Grilled Chicken and a Pixie Tangerine Vinaigrette
Ingredients
4

cups

Sun Harvest Spring Mix

1

cup

Melissa's Steamed Lentils

1

cup

Melissa's Shelled Edamame

1

cup

Melissa's Steamed Garbanzo Beans

1

cup

Melissa's Steamed Artichoke Hearts

4

Melissa's Steamed Baby Beets, quartered

8

Melissa's Baby Dutch Yellow Potatoes, cooked and quartered

1

cup

Baby Heirloom tomatoes, halved

2

mini cucumbers, thinly sliced

6

radishes, thinly sliced

2

Foster Farms Organic Boneless Skinless Chicken Breasts, seasoned and grilled
Pixie Tangerine Vinaigrette
4

Melissa's Pixie Tangerines

1

tsp

Sun Harvest apple cider vinegar

1

tsp

Dijon mustard

1/2

tsp

Melissa's Organic Blue Agave Syrup

1/2

cup

La Romanella Olive Oil

Salt and freshly ground pepper
Instructions
Fill the bottom of a large, shallow salad bowl with arugula leaves

Compose piles of ingredients on top of the arugula to showcase the lentils, edamame, garbanzos, artichoke hearts, beets, potatoes, tomatoes, cucumber and radishes

Slice the grilled chicken breast and lay it atop the salad
For the Pixie Vinaigrette
Squeeze the juice from the tangerines and place it in a mason jar

Add the vinegar, Dijon, agave and olive oil and season with salt and pepper

Screw the top on the jar and shake to combine

Drizzle the dressing over the salad and serve
Even as a young girl, I remember shopping at our family's local Smart & Final. Their new Smart & Final Extra! stores are larger than typical warehouse stores and feature extras such as an expanded selection of produce, fresh meat, frozen foods, dairy, deli and grocery basics (i.e. cereal, bread, snacks, and yogurt). The quality of their fresh produce like that from Melissa's Produce, reminds me of a local farmer's market. While you will still enjoy the bulk items you love from Smart & Final, you can also purchase smaller, convenient size products at the same low prices.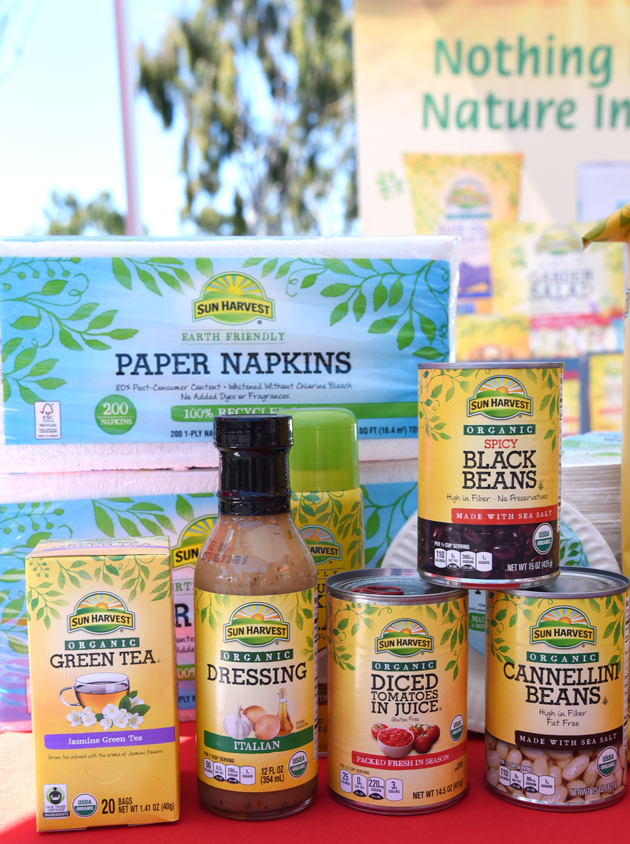 Smart & Final Gives Back
If you have ever shopped at Smart & Final, you likely know about the private label First Street Brand. There are more than 2000 products from First Street in a variety of categories including grocery, dairy, frozen, packaged goods and cleaning products. These products are competitively priced and offer the quality you would expect from a national brand.
Through Smart & Final's First Percent Program, the company contributes the first percent of the net profit from sale of First Street items to Smart & Final Charitable Foundation, which supports local community non profit organizations. Through this foundation, the company supports health and wellness, education, hunger relief and team sports/youth development. Learn more about how Smart & Final gives back by visiting their website.