{Sponsored}
One of my favorite Thanksgiving memories was waking up each year to the smell of my father cooking his signature rice pilaf. I wish I knew how the tradition began (my mother and I reminisced but could never come up with an answer) but every year it was served alongside the turkey and stuffing, regardless of which family hosted the holiday celebration.  When I finally asked my mother for the recipe, it was scribbled on a piece of paper, its origin unknown.  Aren't those the best recipes?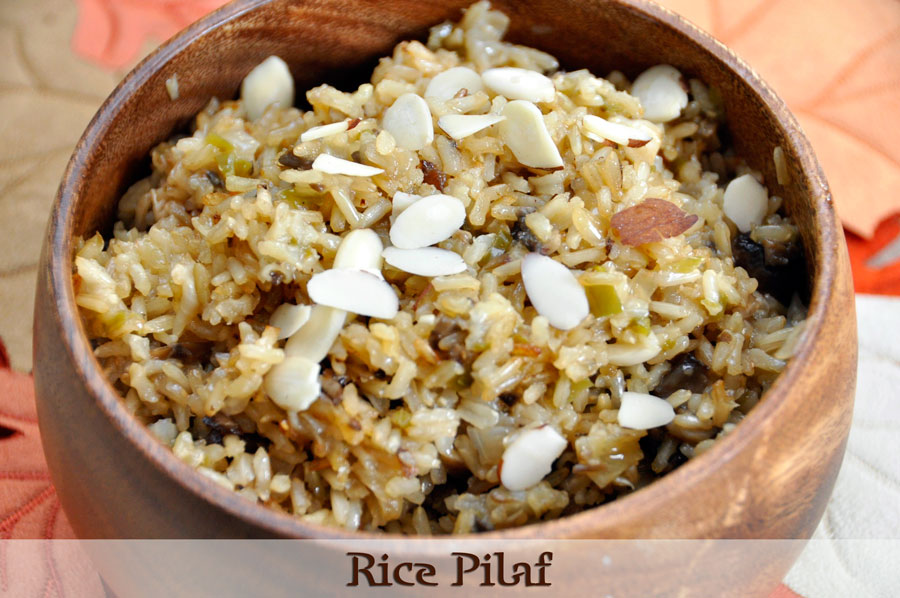 Rice Pilaf is a very simple dish and simply describes a dish in which the rice is cooked in seasoned broth.  It can include meat, vegetables, or even fruit. My father's recipe incorporated mushrooms which I always found interesting since this was the only way he would eat these edible fungi! After doing a bit of research, I learned that pilaf is actually consumed as part of Latin American cuisines which I found interesting.  What seems like a very non-traditional Thanksgiving dish now makes a bit more sense given the culture behind it.
Here is my father's Rice Pilaf Recipe (all ingredients available at Walmart):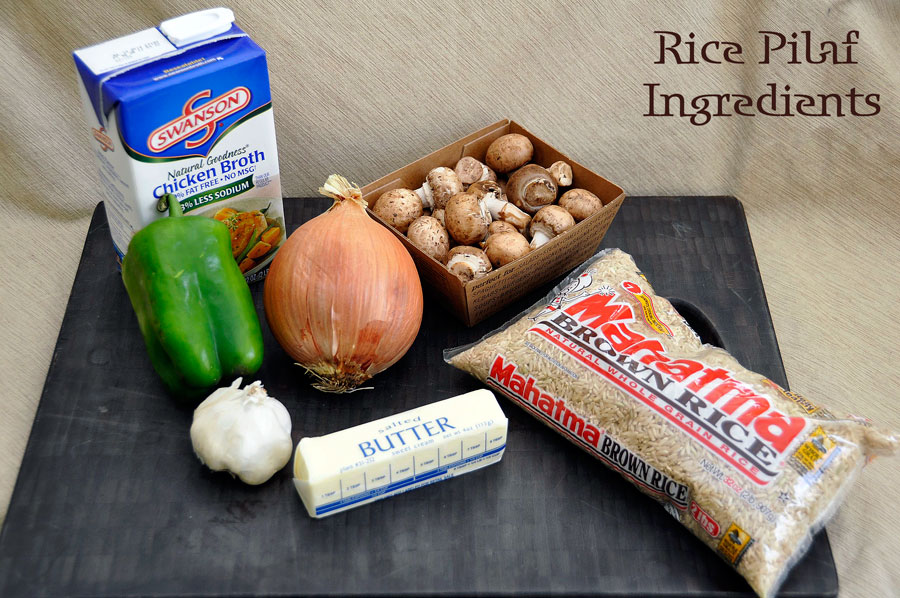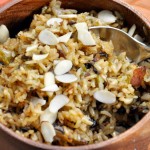 Rice Pilaf Recipe
Ingredients
1/2

cup

butter

1

large onion

chopped

1

cup

fresh mushrooms

chopped

1/4

cup

green pepper

finely chopped

2

cloves

of garlic

minced

1

cup

raw long grain brown rice

Dash dried thyme leaves

2

cups

low sodium chicken broth

Sliced almonds
Instructions
Preheat oven to 350F

Melt 1/4 cup butter in skillet

Cook onion over medium heat until golden

Add mushrooms, green pepper, and garlic and cook until tender

Remove vegetables and set aside

In the same skillet, heat remaining butter

Add rice and brown slightly, stirring over low heat

Stir in vegetables and thyme

Heat chicken broth to boiling point in a separate pot

Stir chicken broth into rice and vegetable mixture

Transfer to a 1 quart casserole

Cover and bake 30 to 40 minutes or until liquid is absorbed and rice is tender

Serve with a sprinkle of sliced almonds
Having never attempted this recipe, I was surprised at how much it tasted like my dad's signature dish. My mother told me that one of my father's tips was to add a bit of extra butter and cook in a shallow dish for a crispier rice. In fact, my mother and some of her relatives would often wait until everyone else had eaten so they could enjoy the "pegao", which is the Puerto Rican word to describe that crispier rice that sticks to the bottom of the dish.  Typically, this is easier to achieve when cooking rice over the stove, but adding a bit of extra time in the oven while keeping a close eye on it produces similar palate-satisfying results.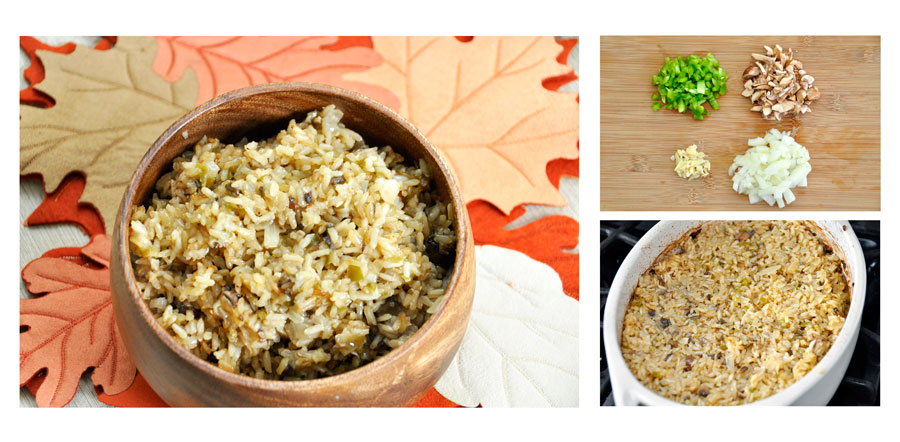 While it seems incredibly non-traditional to serve rice at Thanksgiving, I can't imagine celebrating the holiday without it.  Apart from the butter (which you could easily cut back on), this is a simple, flavorful dish that can be healthified by using brown rice like we did. Tip: Double the recipe because I promise this is going to be consumed quickly!
Our Thanksgiving meal series isn't done yet!  Stay tuned to see how we're planning on using our Thanksgiving leftovers in an easy, flavorful Turkey Stew!
What dishes do you serve on Thanksgiving Day?  Do you have any cultural traditions you incorporate? I'd love to share them below!

Images: Rockin' Mama
Latest posts by Caryn Bailey
(see all)