The past year has demonstrated the need for a renewed focus on preventive medicine and the benefit of natural remedies to complement traditional medicine. My approach to our family's health has always been preventive, and we are huge proponents of supplements that have been okayed by our doctor. Last month, Dr. Lanny Johnson and Dr. Jacqueline Nguyen presented The Science of Protocatechuate (PCA). Their gala, red carpet event was an incredible opportunity to showcase the many health and wellness benefits of PCA.
Gifted. Please consult your physician before taking any supplements.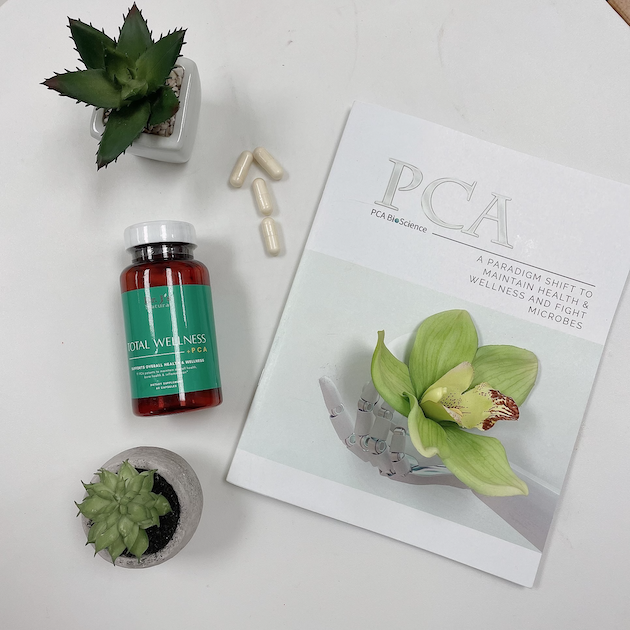 What is PCA (Protocatechuate)?
PCA is a natural ingredient found both in nature and our daily diet. Backed by evidence-based science and 18 patents, PCA has demonstrated five potential health benefits including antiviral, antibacterial, antioxidant, anti-inflammatory, and broad-spectrum antibiotic. PCA has been shown to help the body maintain health and fight microbes.
Dr. Lanny Johnson is a medical researcher and orthopedic surgeon who has spent over 15 years researching the effectiveness of PCA against certain bacteria and viruses. Perhaps the most exciting part of his research is the fact that PCA's unique physical structure and antimicrobial properties have the potential for limiting exposure to bacteria and viruses, including the virus that causes COVID-19. Through independent laboratory evidence, PCA was shown to have inactivated COVID-19 upon physical contact immediately and up to 24 hours. The result is a line of PCA-based nutraceutical and cosmeceutical products sold by Dr. J's Natural.
Dr. J's Natural
Dr. J's Natural is a nutraceutical company that offers access to quality supplements, skincare, and beauty products. The company is committed to providing the highest quality supplements and each ingredient is carefully selected and formulated by a team of doctors and clinical pharmacists.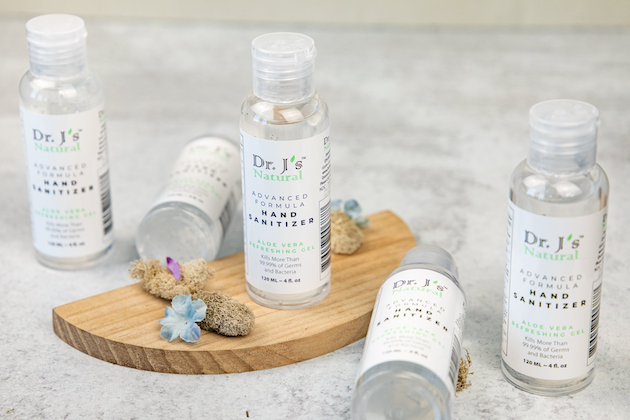 Dr. J's Natural offers an exclusive line of PCA products including PCA Spray Away D.O.A., PCA Face Mist Toner, and Advanced Formula Hand Sanitizer. I have been using the products for a couple of weeks and I absolutely love them! My favorite of the three products is the PCA Face Mist Toner, which smells incredible (I am using the Rose-scented spray) and helps my skin to feel smooth and refreshed!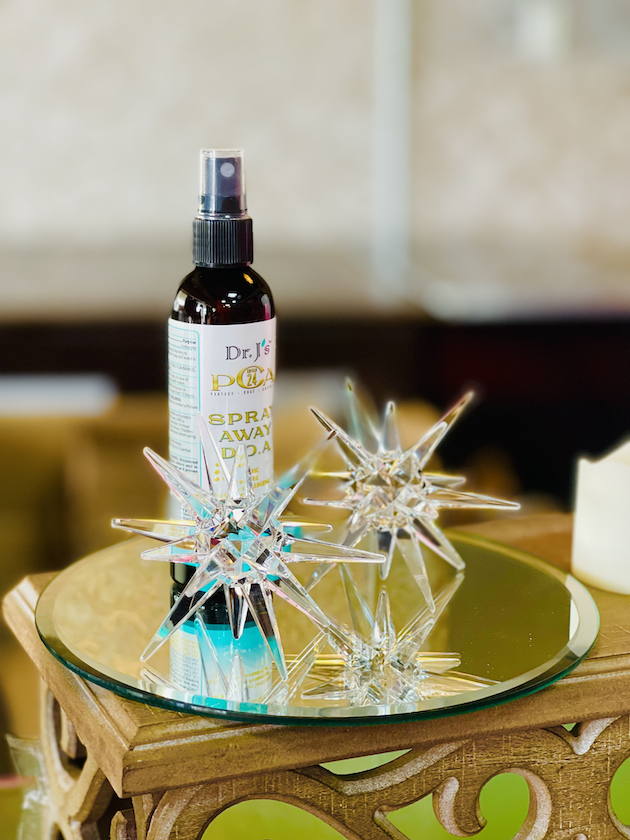 PCA Spray Away D.O.A.
Never has there been more widespread use of sanitizers and antibacterial sprays and hand gels than the previous year due to the COVID-19 pandemic. This particular sanitizer can be sprayed on hands, surfaces, and face masks to fight off microbes.  If you regularly wear personal protective equipment (PPE), you can also use the spray on hats, gowns, shoes, and more.
PCA Face Mist Toner
Available in three refreshing scents, this toner is gentle enough to use throughout the day. It is made with PCA and designed to promote healthy skin and brighten complexion for a smooth, radiant feeling. In addition to PCA's ability to fight microbes, it has also been shown to promote collagen production, reduce wrinkles and scars, and combat acne.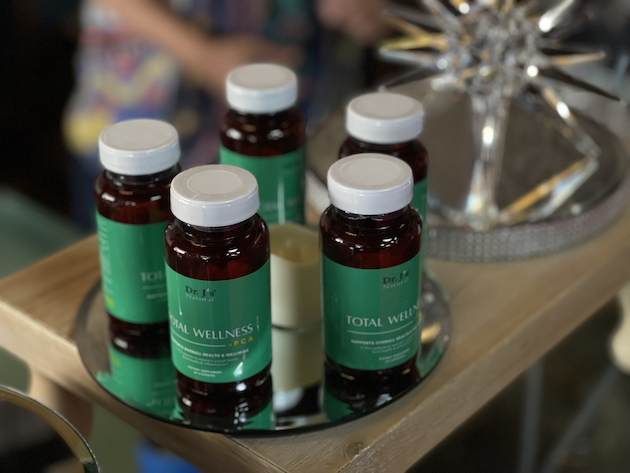 Total Wellness + PCA
Over the past year, I've increased the number of supplements our family consumes. While we always strive to get essential vitamins, minerals, and nutrients from foods, we recognize the tremendous value in supplements. While I have yet to try Total Wellness + PCA, I am impressed by its profile. This supplement, taken twice daily, can be used to help maintain overall health and wellness because it includes antioxidants and anti-inflammatory properties. Additionally, the supplement provides the nutrients needed for bone and skin health at the cellular level. Lab studies have demonstrated PCA's role in collagen synthesis, wound healing, and scar reduction.
Visit DrJsNatural.com for more information about PCA and their exclusive line of products.
Latest posts by Caryn Bailey
(see all)