{Sponsored}
Thanksgiving is a very special holiday, and one where I reflect on how our family has been blessed each year. In the midst of cooking, shopping, and entertaining, it's important for me to carve out time to spend talking face-to-face with my husband or playing with my kids. The very nature of the season brings families together over meals and other activities, but it also inspires us to get crafty as we ready our home for the season.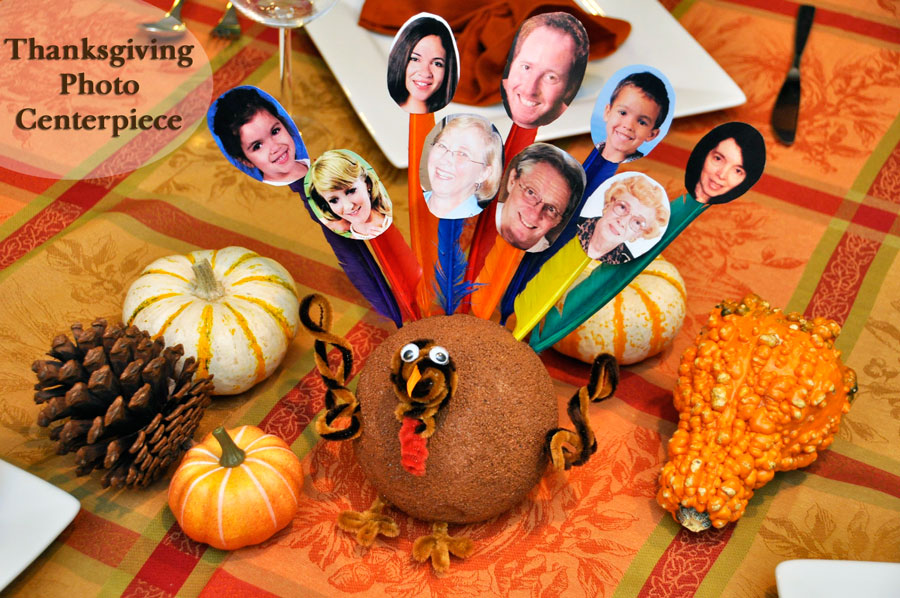 Since the table is the center of our family's celebrations, we like to put some thought into the decor to evoke warmth and inspire togetherness. This year's Thanksgiving meal will be small since our family came out to see us this past week. Without aunts, uncles, and cousins present, there won't be a need for a kiddie table which means our children will sit with us. After brainstorming some ways to personalize our table, we decided on an easy Thanksgiving photo centerpiece.
While the instructions are easy and straightforward, be sure to allow at least 2 hours to complete this Thanksgiving craft. Everything you need to get crafty can be purchased at Walmart.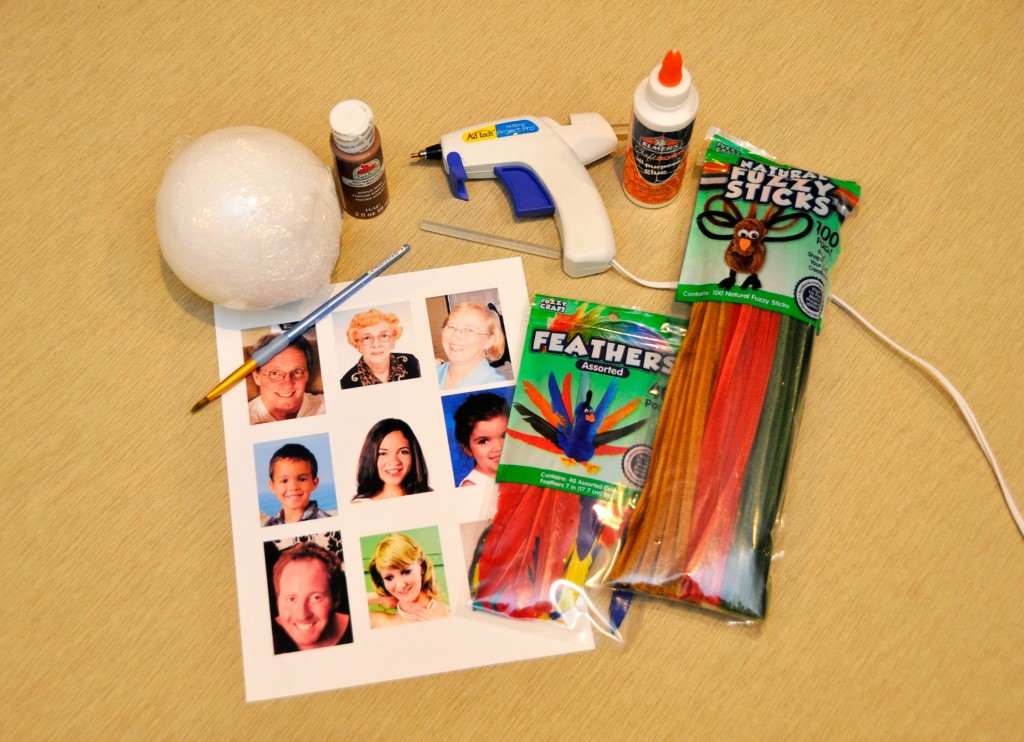 Here is what you'll need:
Family photos
1 Styrofoam Ball
Brown Paint
Paint Brush
Kids Craft Feathers (assorted colors)
Kids Craft Fuzzy Sticks (assorted colors)
Kids Craft Wiggly Eyes
Glue
Scissors
Instructions: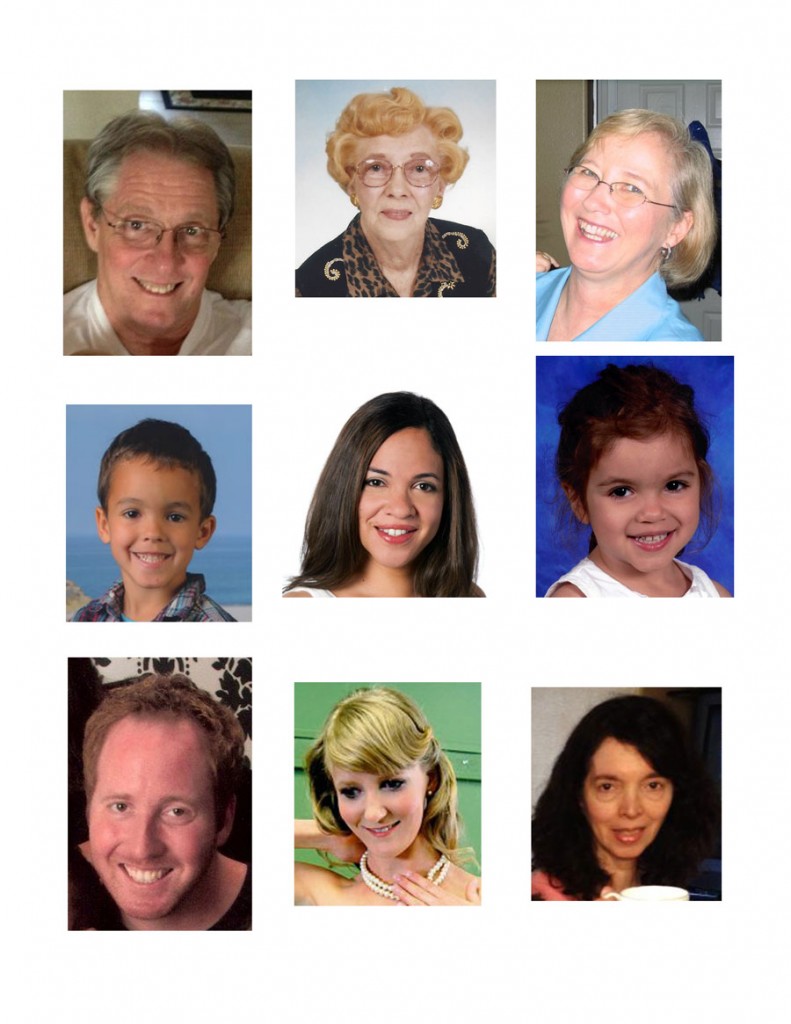 1. Re-size and arrange family photos using a photo editing software (1-2 inch circles) and print using photo paper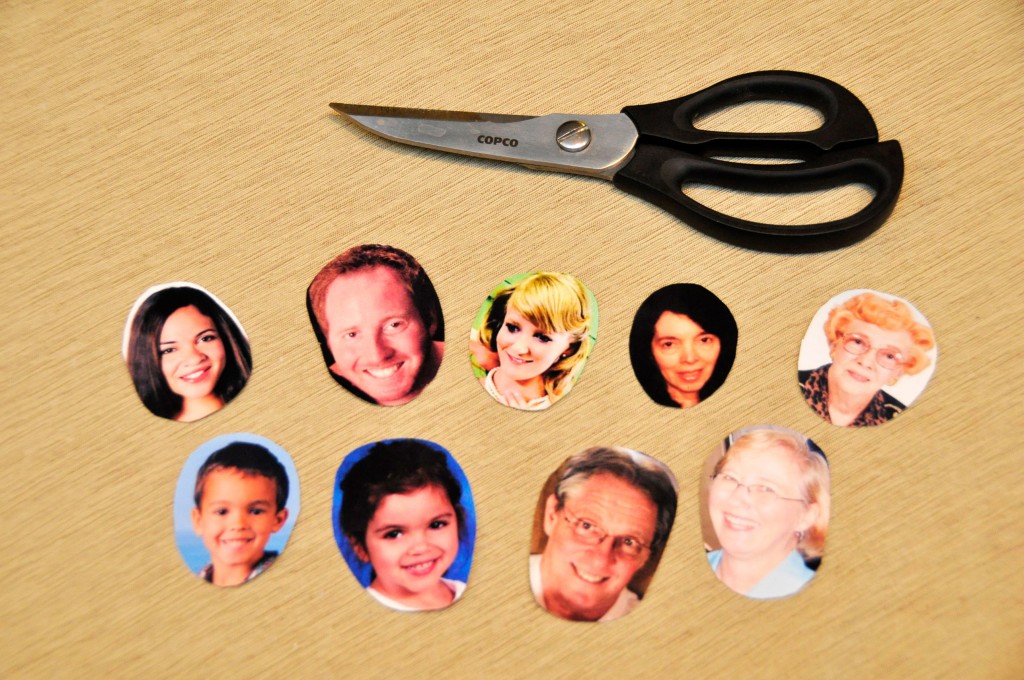 2. Cut out photos into small circles and set aside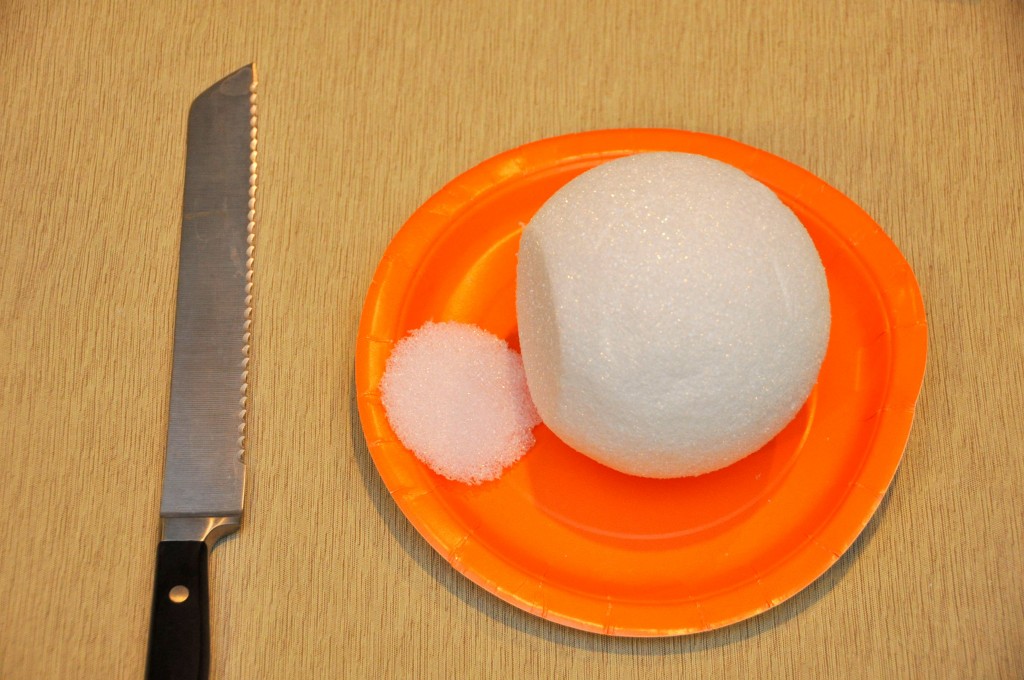 3. Using a knife, cut a small slice out of the foam ball so that it sits flat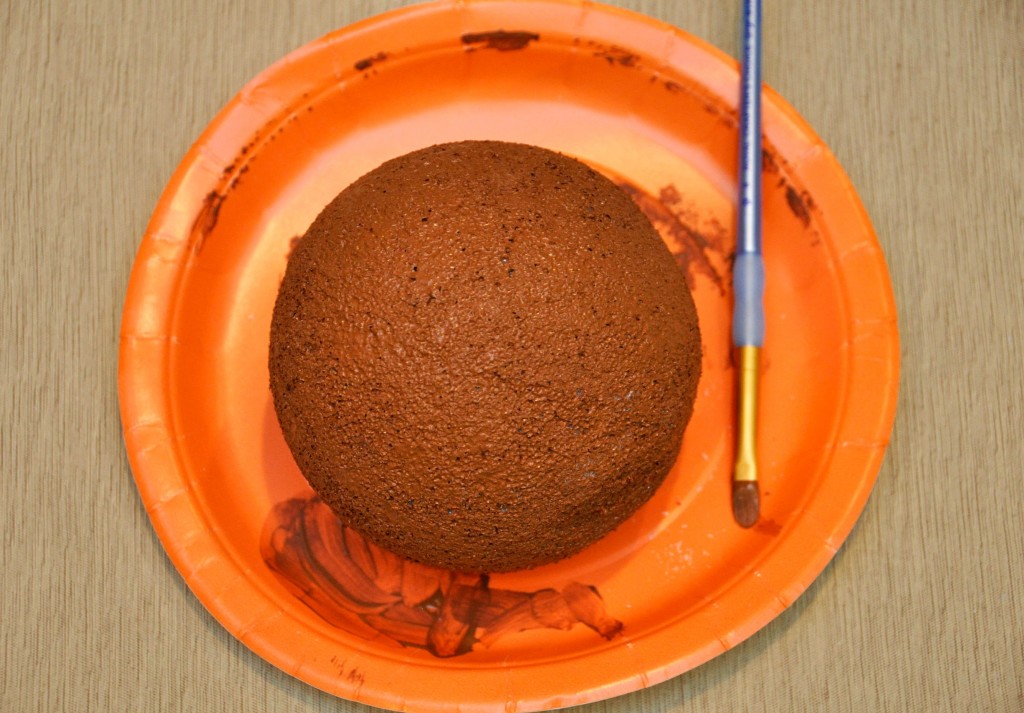 4. Paint the styrofoam ball brown and allow to dry completely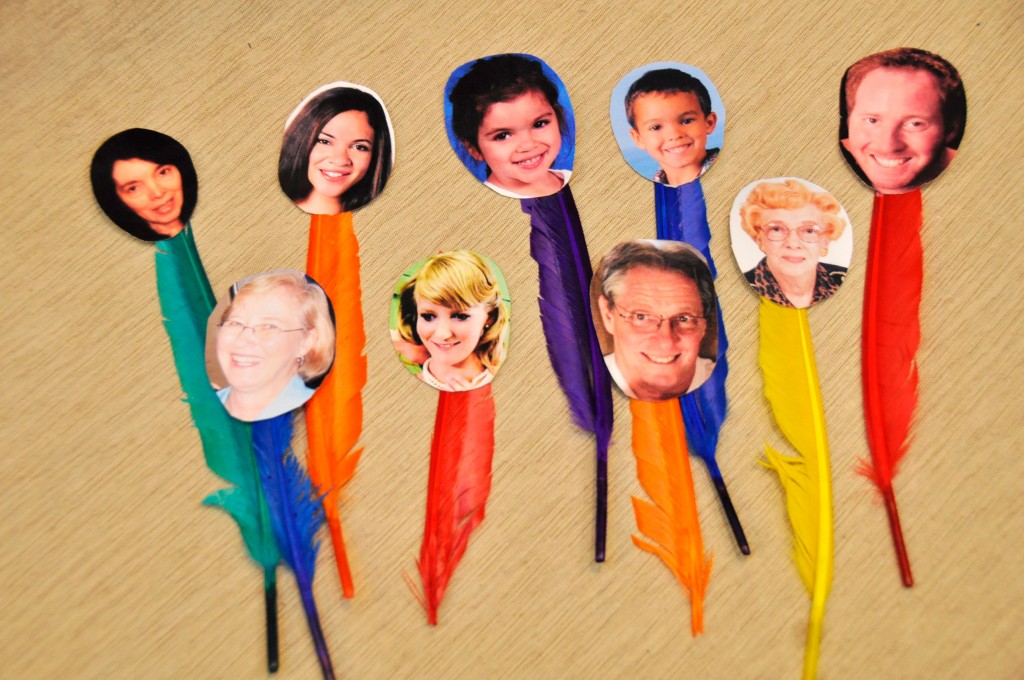 5. Attach each circular photo to a feather (using smaller and lareger feathers for a layered effect) with glue and allow to dry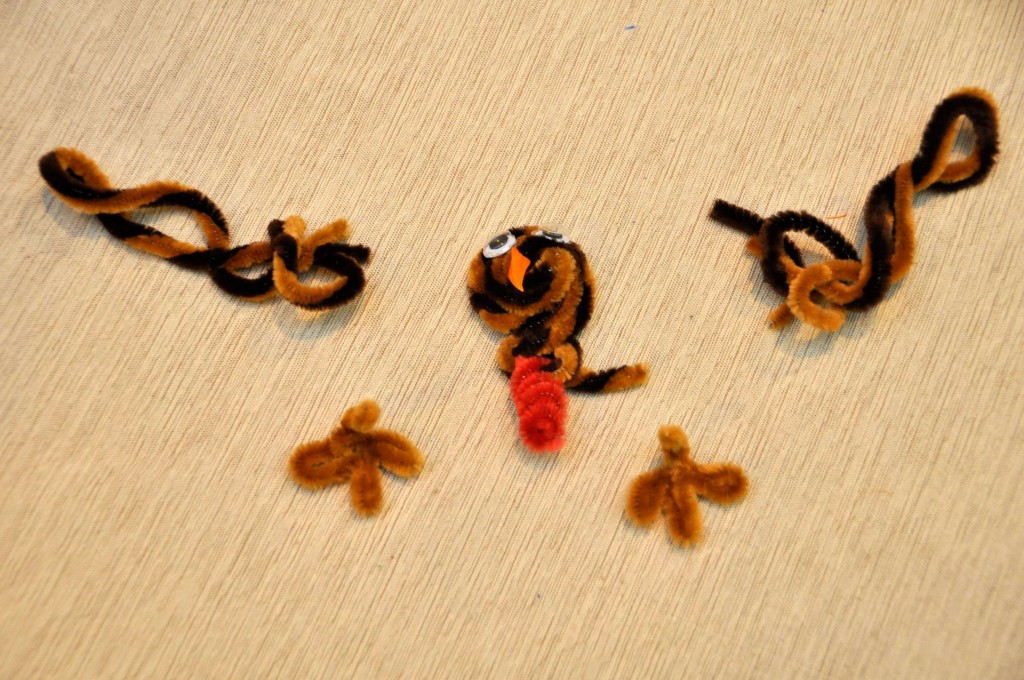 6. Use pipe cleaners to create turkey head, wings, and feet.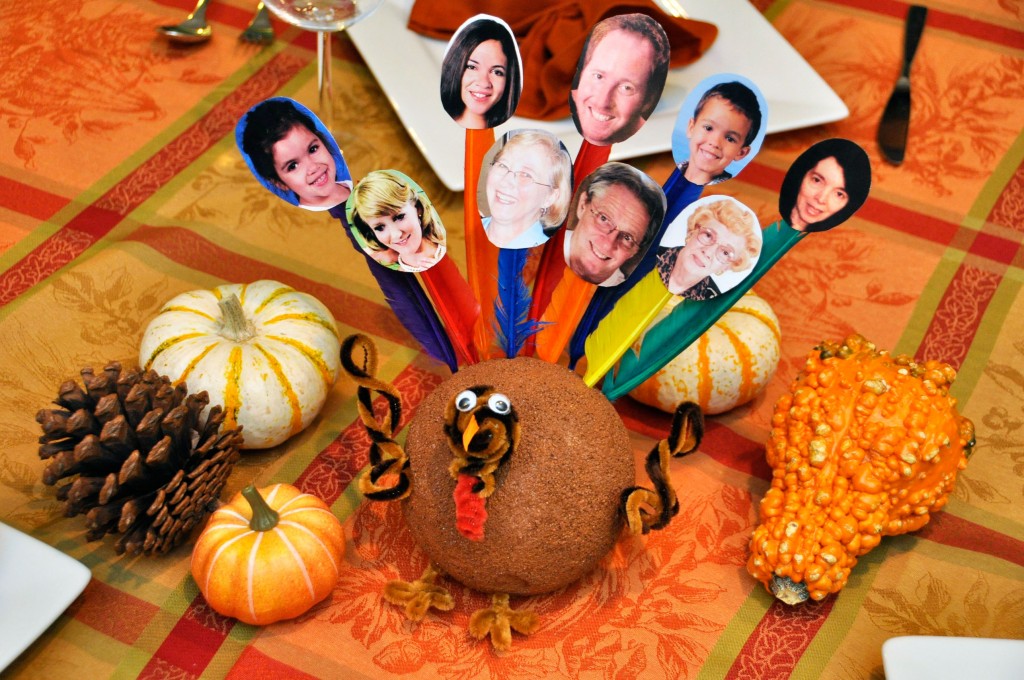 7.  Once the body of the turkey is dry, simply insert each of the parts of the turkey and the feathers into the styrofoam ball and display.