Parenthood is filled with the unexpected. From first steps and first words to first band performance, the immense joy and love parents feel for their kids is not without a bit of chaos and sleepless nights. For many parents, including Making Babies director Josh Huber, the reality of how difficult it is to raise kids is not lost. But what happens when the process of having a baby isn't as easy as you are led to believe? Huber sits down with us to talk about his latest film, Making Babies, in theaters this weekend.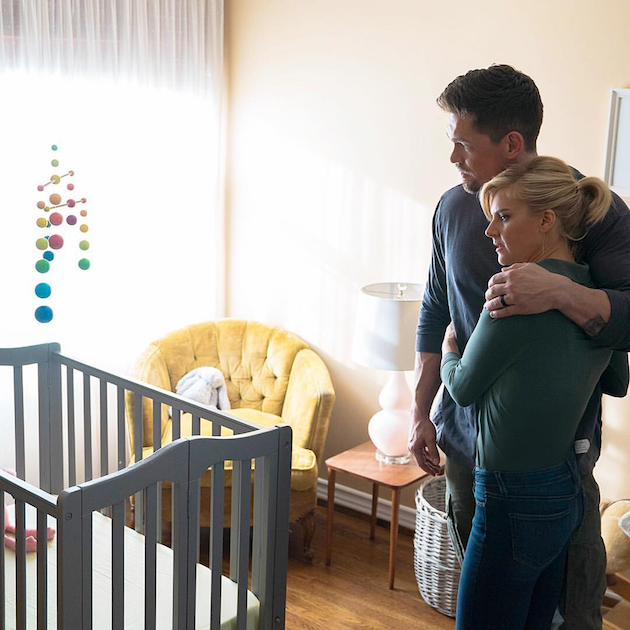 Making Babies
Making Babies puts a couple through the ringer of modern infertility treatments and questions whether their marriage will withstand the ultimate test. Katie and John Kelly (Eliza Coupe and Steve Howey) are ready to settle down and have kids. Five years later, all they have to show for their efforts is a mountain of negative pregnancy tests and an increasingly elaborate home micro-brewing rig, which John hopes will launch his company. As they run out of traditional options and their window closing, the couple explores the daunting world of medical, spiritual, and homeopathic methods to conceive a child. Making Babies features an ensemble cast which includes Bob Stephenson, Elizabeth Rodriguez, Ed Begley Jr., Jon Daly, and the late Glenne Headly.
Writer/Director Josh Huber talks Making Babies
Why was it important for you to make this film?
Making Babies is the story of a couple experiencing infertility and the procedures they are subject to through the process. When Huber was writing the script, he found that it was a subject he wanted to explore. What I as a parent appreciate, is that the story is something that can really be entertaining for anyone. "I wanted to make a movie that dealt with a couple trying to get pregnant. I also wanted to show the sometimes funny and heartbreaking side of that, and how sometimes, trying to have babies isn't as easy as we are led to believe it is. I wanted to tell [the story] in a way that was funny, entertaining, and at the same time had something to say about this thing that can sometimes be really difficult. "
Is the story personal to you?
Huber does not shy away from the fact that the story was inspired by his own struggles with infertility. "I won't say that it is exactly how my wife and I went through it. [However}, it was similar in a sense that I think everyone who goes through this is provided with the same options…here is your IUI, here is your IFV, here are all of your options and this is the way you can go about it. For the most part, anyone who has been through this before would say that it's close to what happened to me because the science is so rigid as it is."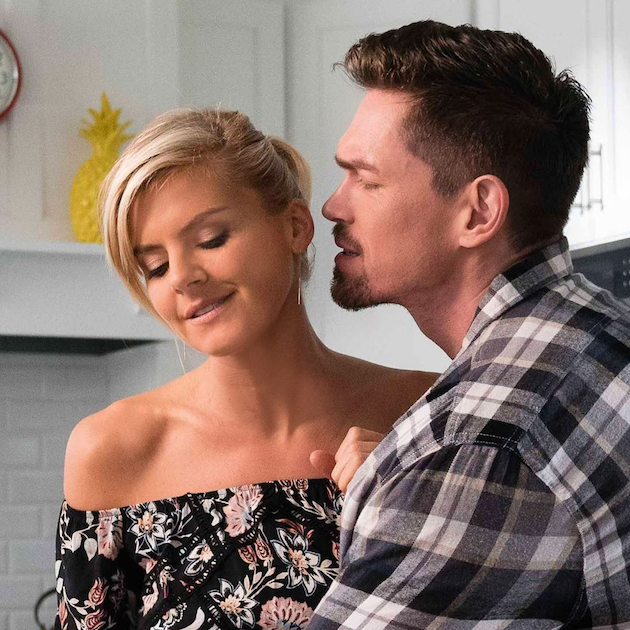 Did your experience of going through infertility treatments match the couple's experience in the film?
The film "holds close to what we did." Huber and his wife were provided with the options of IUI and IVF, but were told that "you can't do [IVF] quite yet; you have to do IUI first." According to Huber, they were told that [IUI] doesn't always work well, which was why they wanted to go straight to IVF. And while Huber admits that they "breezed through" this montage in the film, he does not dismiss how difficult it is for women to go through the process of IUI and IVF.
Do you feel our modern system of helping couples with infertility is a good one?
Huber's point of view is evident in nearly every character, which is why the film is so personal to him. "I know that there are people who have had luck with IUI. I personally wish we had just went with IVF. We went in with this attitude that it's not going to work; we know that IVF is going to work for us and we had that set in our minds."
How did you select the cast?
Most of the cast were chosen because of their work as comedians. "Eliza comes from straight comedy while Elizabeth was more on the dramatic side. Jon Daly was cast through 'stunt casting' and was brought in one day before to read for the part." While the cast primarily come from a background of comedy, the juxtaposition between comedy and drama amongst the cast really helped to draw audiences into the story.
See Making Babies in 10 cities nationwide including New York, Chicago, Denver, Seattle, Kansas City, Cleveland, Orlando, Newport (KY), San Diego, and Los Angeles.